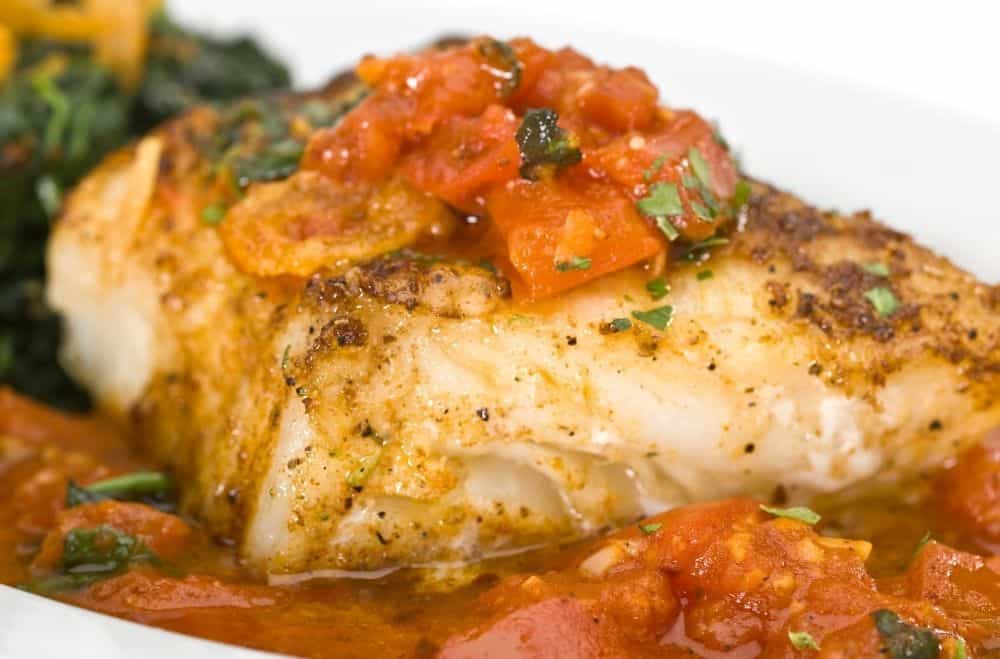 Putting together any type of sauce from scratch can seem more than a little intimidating. The prep work alone can feel out of your league.
But not everything requires us to spend hours in the kitchen, prepping, and cooking the perfect sauce. Enter chicken pomodoro. Many people associate Chicken Pomodoro with classy, high-end Italian restaurants. While this can certainly be the case, it is quite simple to prepare and can be an easy yet elegant addition to any dinner party, as well as a part of your weekly meal rotation.
What is Chicken Pomodoro?
Translated from Italian to English, pomodoro simply means "tomato." Pomodoro is a basic tomato sauce combined with a few other ingredients. But that doesn't mean it should be confused with marinara sauce, another, more familiar tomato-based sauce.
While both are amazing sauces, there is a big difference between the two: texture. Marinara is a sauce that is best left to simmer, sometimes for hours, using herbs to bring out the flavor. The result is a very flavorful, runny sauce.
Pomodoro, on the other hand, can be considered a heartier tomato sauce, as it uses diced tomatoes instead of crushed tomatoes and is much thicker, coating the pasta instead of soaking it. The beauty of Pomodoro is the delicious flavor that is born from simplicity. Cooked in a single pan with a few ingredients that most people tend to already have in their kitchen, this sauce is sure to fool your guests into thinking how hard you worked to make the perfect meal.
Pairing the Right Pasta 
Pasta is pasta, right? Well, it's not as simple as that. There are certain pastas that are better used with pomodoro sauce than others.
Spaghetti – The spaghetti noodle is everyone's go-to when it comes to tomato sauces, and for good reason. Its long, thin shape makes it easy to cook and will hold up to any sauce, no matter how thick and hearty.
Ravioli – Whether you prefer your ravioli filled with meat, cheese, vegetables, or a combination of the three, it's the perfect way to accent and highlight the flavors of your pomodoro sauce.
Bow Tie – Bow tie pasta is a staple in a lot of homes, mainly because of its fun shape. It's that unique shape that makes it a great choice to pair with your pomodoro, as the small folds do a great job of holding onto a little extra sauce.
Finding the Right Side Dish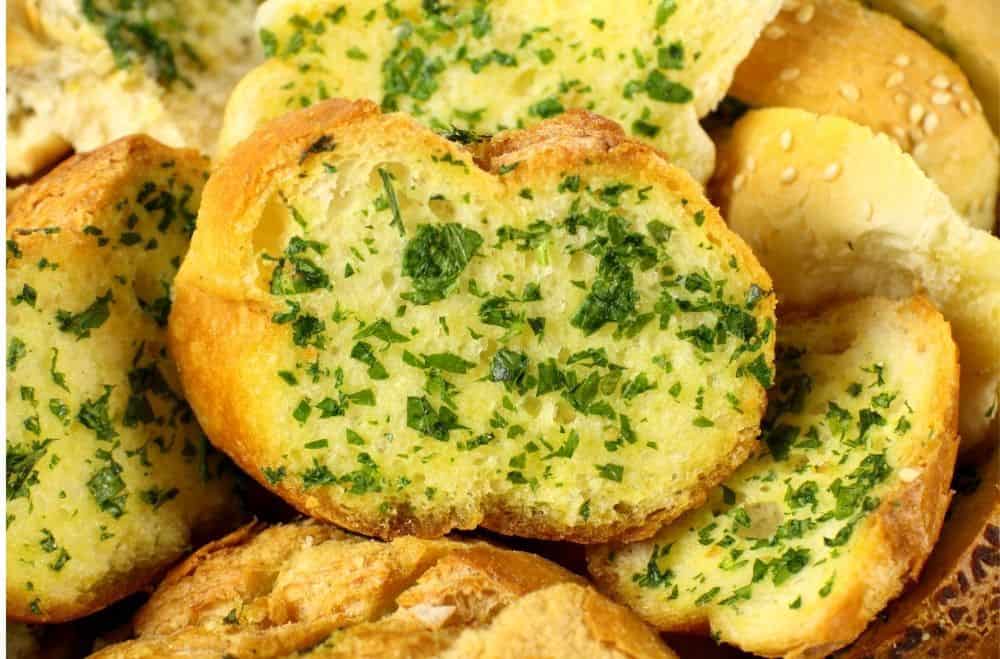 For an all-around complete meal, the side dish is almost as important as the main dish, and is something that shouldn't be taken lightly. When we think of Italian dishes, we're often quick to pair them with a salad and call it a meal. Salads can be a great option, but there are some other great side dishes to consider pairing with your pomodoro.
Mashed Potatoes – If you don't plan on combining your chicken pomodoro with pasta, then some garlic mashed potatoes are a great option.
Garlic bread – A classic side to any Italian dish, garlic bread can be a wonderful way of soaking up your delicious sauce.
Oven-Roasted Vegetables – Served with or without pasta, your chicken pomodoro will pair perfectly with some simple oven-roasted vegetables with a bit of olive oil.
5 of The Best Chicken Pomodoro Recipes You Need to Try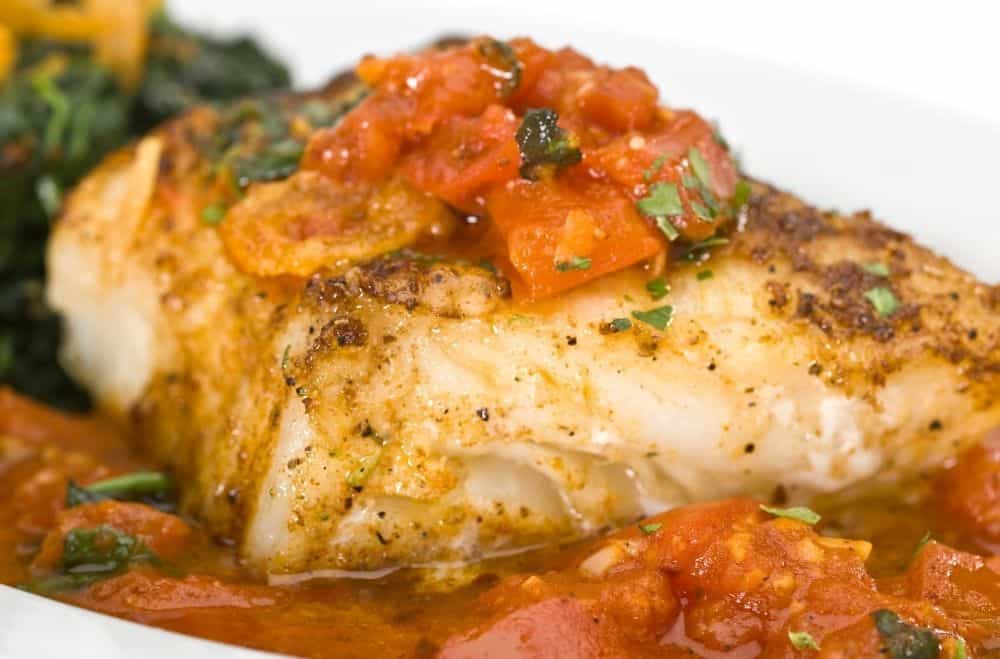 Chicken Pomodoro is easy to make and looks fancy, so we see no reason why you shouldn't try it at home. Here are the five best recipes you should try.
1. Easy Chicken Pomodoro
On the plate in less than 40 minutes, this chicken pomodoro recipe is about as easy as it gets. If you prefer your meals to have a little bit of kick, this one should be right for you. While pomodoro isn't typically known as a spicey dish, the subtle use of red pepper flakes turns things up a notch without being so overpowering that it takes away from the great flavors pomodoro is famous for.
2. Chicken Pomodoro Pasta
This chicken pomodoro pasta recipe uses fresh, natural plum tomatoes, onion, and garlic, and combines it with white wine and a touch of balsamic vinegar to create a perfect, light-tasting dish that is hearty enough to fill even the hungriest stomach.
Boil your preferred pasta until al dente and then finish it off by tossing it in the pan with the sauce to get a perfectly coated noodle bursting with flavor.
3. Creamy Chicken Pomodoro
Cheese lovers rejoice! Chicken pomodoro isn't usually known for its cheesy goodness, but this recipe takes a classic taste and turns it into a cheese lover's dream.
By first cooking the boneless skinless chicken breasts in a cream cheese and garlic sauce and then adding mozzarella and parmesan cheese to the finished product, this recipe seems a little more in-depth than usual. The good news is it should be ready in about 30 minutes.
4. Chicken Parmigiana with Pomodoro Sauce
When we think of chicken parmigiana, our thoughts immediately go to a breaded crispy chicken breast cooked in a skillet with some olive oil and Italian seasoning and covered in cheese and marinara sauce. This recipe is a fresh take on that classic, instead using pomodoro.
While extremely delicious, this recipe isn't for the faint of heart. It requires you to do everything from scratch, including breading your chicken breasts or cutlets. If you don't have a lot of time to spend in the kitchen, then this one may not be for you, as prep and cooking time together is over five hours.
5. Hearty Chicken Pomodoro
This hearty chicken pomodoro recipe is about as authentic as you can get without making the trip to Italy.
It is one of the more in-depth recipes on this list, but the longer prep and cook times are well worth the effort when the result is a chicken pomodoro as tasty as this one.
When finished, this chicken can be paired with any side dish or pasta dish you prefer. However, it's delicious and hearty enough to be enjoyed as a standalone meal.
You Might Also Like: