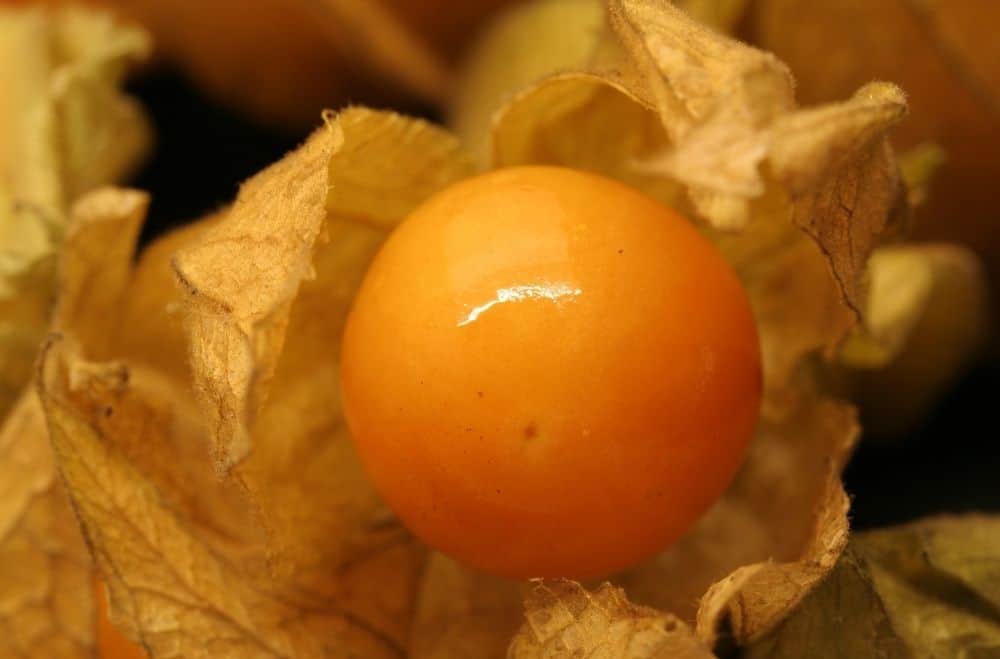 We all know that berries are good for us, but most of us don't know about the goldenberry. These little, yellow beauties are really tasty…slightly tart but sweet at the same time! They are a natural superfood that should be on everyone's grocery list!
What is a Goldenberry?
Goldenberries are small, yellow berries that originated in Japan. They grow in humid and warm climates, and their seeds are slow to germinate. In fact, it can take up to a year for goldenberry seeds to germinate. Once they do, however, the plants grow quickly and are capable of producing fruit in only a few months.
Goldenberries are a member of the nightshade family. They grow in sandy soil, and their stems are covered in prickles. They are also a relatively new species, first cultivated in the early 1930s.
They are Super Healthy
The golden berry is a natural superfood packed with nutrients, antioxidants, and anti-inflammatory compounds. They also contain phytonutrients, which help to regulate blood sugar and fight off cancer.
Goldenberries can help you lose weight, too. They're high in dietary fiber and low in calories, which makes them a great snack for dieters. They are perfect to use in any berry recipe or in a fruit salad. You can find some great recipes that call for goldenberries on Yummly.
Dried Goldenberries and Goldenberry Powder
You can also get dried goldenberries which are great to throw into a trail mix or for any recipes that call for dried fruit. You can also try goldenberry powder which is a ground and dried form of the goldenberry plant. It is reddish-brown and tastes a bit like cinnamon, though it's not quite as strong. it can be used in a variety of recipes, and it's also good for sprinkling on top of pastries and other desserts. The powder is available in regular form, as well as an organic variety.
6 Reasons Why You Should Eat Them
1. Goldenberries are high in dietary fiber
Fiber helps to regulate cholesterol and blood sugar levels, which makes golden berries a good snack for anyone that has or is at risk for diabetes and/or heart disease.
2. They are packed with antioxidants
Antioxidants prevent cell damage and slow the aging process, making them a great choice for anyone looking to stay young. Antioxidants may also help to prevent cancer and heart disease.
3. Goldenberries are low in calories
Goldenberries are low in calories but high in taste. The perfect food for when you are trying to drop a few pounds.
4. They are anti-inflammatory
Anti-inflammatory compounds help to reduce swelling and soreness, which makes them a good choice for people who are recovering from injuries. Goldenberries can also help to reduce symptoms of arthritis and other inflammatory diseases.
5. Goldenberries are a good source of vitamin C
Vitamin C helps to build collagen, repair cell damage, and promote an overall feeling of well-being. It also strengthens your immune system to help fight off colds and other illnesses.
6. They are low in sugar
Low sugar foods are great for your weight, teeth, and regulating your energy and mood. They may also help you to have a lower risk of developing diabetes.
Where to Find Them
Some people might have a difficult time finding goldenberries in their area, but if you can't find them in the store, then you can always find them on Amazon.com where they sell them in bulk, and they deliver them directly to your door.
When you're craving a juicy snack, fresh golden berries are a great option. They're tasty, healthy, and good for you – what more could you want from a snack?
You Might Also Like: