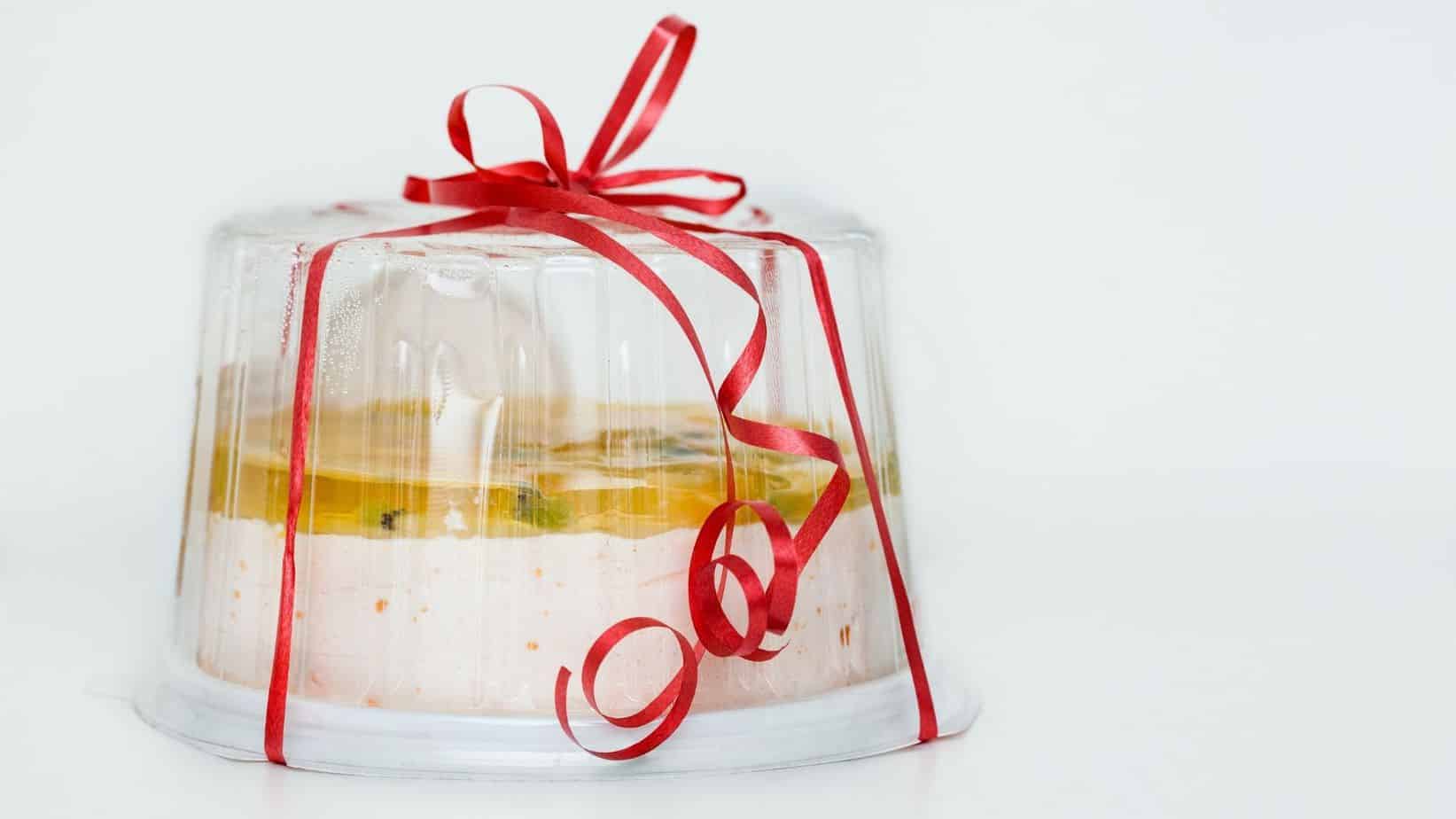 Trust us – if you have smashed a cake in transit one time, you've smashed one too many cakes.
And if you haven't yet, here's a scenario for you: You've spent hours baking, stacking, and decorating your cake. Now the only thing that's in the way of the oohs and ahhs that you imagine will follow after your big reveal is carrying it to the destination. But if you put your masterpiece in a box, it might fall sideways. If you decide to transport it in a bag, it will most likely get squashed.
This is where cake carriers come in handy.
Some of the best cake carriers are lightweight and durable, but none are created equal. To help you choose the best one for your needs, we've listed some of the best options for any cake size and shape.
The Best Cake Carrier For Rectangular Cakes: Tupperware Rectangular Cake Taker
Product dimensions: 18.4 x 11.2 x 5.9 inches
Typical serving size: 12 – 20 Slices
Most homemade cake recipes call for 9-by-13 inch rectangular cake pans. So if you're the dessert guru in your family or group of friends, this rectangular cake carrier might be something you'll find handy to transport your cake or baked goods to your next get-together.
Made by one of the most reliable container brands in the market, this Tupperware cake carrier makes dessert transport a lot less daunting. It comes with a carrying handle and two handles on the side for when you serve it.
Special features:
Converts into a cupcake carrier
Dishwasher-safe
Comes with a warranty against breaks, cracks, and peels
The Best Cake Holder For Sheet Cakes: Snapware Snap 'N Stack 2-Layer Cake, Cupcake, and Brownie Storage Carrier
Product dimensions: 14.75 x 11 x 8.5 inches
Typical serving size: 24 cupcakes, multiple tiers of brownies and cookies, 20 – 30 servings of cake
Sturdy and versatile, this sheet cake carrier isn't just exclusively for sheet cakes. It also has features that make the transportation of most baked goods including cookies, brownies, muffins, and cupcakes a lot easier. So if you're as versatile a baker as this carrier, then you're going to love this recommendation.
Special features:
Multiple features: cupcakes carrier, brownies and cookies carrier, and sheet cake carrier
Comes with a lock and a handle for convenient transport
Dishwasher-safe, freezer-safe, and microwave-safe
Made from BPA free plastic
Comes with a lifetime warranty
The Best Cake Carrier For Bundt Cakes: Nordic Ware Bundt Cake Keeper
Product dimensions: 13 x 12 x 7-inches
Typical serving size: 12 – 16 slices
Pretty to look at and glazed to perfection, bundt cakes are easily the life of the party. Although they're not too difficult to make, the trick is in preserving the beauty of your creation when you have to take it somewhere. It no longer has to be a stressful transport because this bundt cake carrier is the perfect storage for keeping your dessert specialty moist and safe as you travel from point A to B.
Because it comes with a transparent lid, you can also showcase the design of your bundt cake without sacrificing its moisture, texture, and taste. Another thing that we love about this product is that it has a pretty decent height clearance. This means that even the most intricately designed bundt cakes can be kept safe.
Special features:
Comes with a transparent lid that keeps your cake fresh
Comes with a lock feature
Dishwasher-safe
Has a decent height clearance
The Best Cake Carrier For Round Cakes: Sterilite Cake Server
Product dimensions: 13 7/8 x 13 5/8 x 8
Typical serving size: up to 20 servings
Perhaps one of the best things about being the one to bring the dessert in gatherings is that people wait with bated breath for your big reveal. If you enjoy the cinematic effects of surprising your friends and family with your beautiful cake, then look no further than this opaque round cake carrier. It keeps your cake or pie safe without giving away the design of your creation – perfect for that ooh and ahh moment that some of you are after.
Both durable and easy to carry, you might be looking at your next favorite cake carrier. It has a 4.8-star rating on Amazon too. You can put this in a freezer or toss it in a dishwasher without worrying about cracks and chips.
Special features:
Comes with an opaque lid
Comes with a lock feature
Dishwasher-safe and freezer-safe
Has a decent height clearance
The Best For Multi-Tiered Cakes: EXTRA LARGE Cake Carrier/Storage Container
Product dimensions: 14 x 14 x 8 inches
Typical serving size: up to 40 servings
Shopping for a tall cake carrier? Multi-tiered cakes can be a nightmare to transport. Without the proper carrier, you run the risk of it toppling over.
True to its name, the Extra Large Cake Carrier can carry up to 3-tiers of 13-inch round cakes. It's BPA- and phthalate-free too.
It comes in a translucent lid that allows your friends, family, and customers to see the cake without sacrificing its moisture and freshness. But it does offer a bit of mystery too so that you don't unleash its full beauty until you take off the lid.
Special features:
Comes with a translucent lid that showcases your creation without giving too much away
 Impressive size
Comes with a lock and handle
Dishwasher-safe and freezer-safe
Cake Recipes You Will Love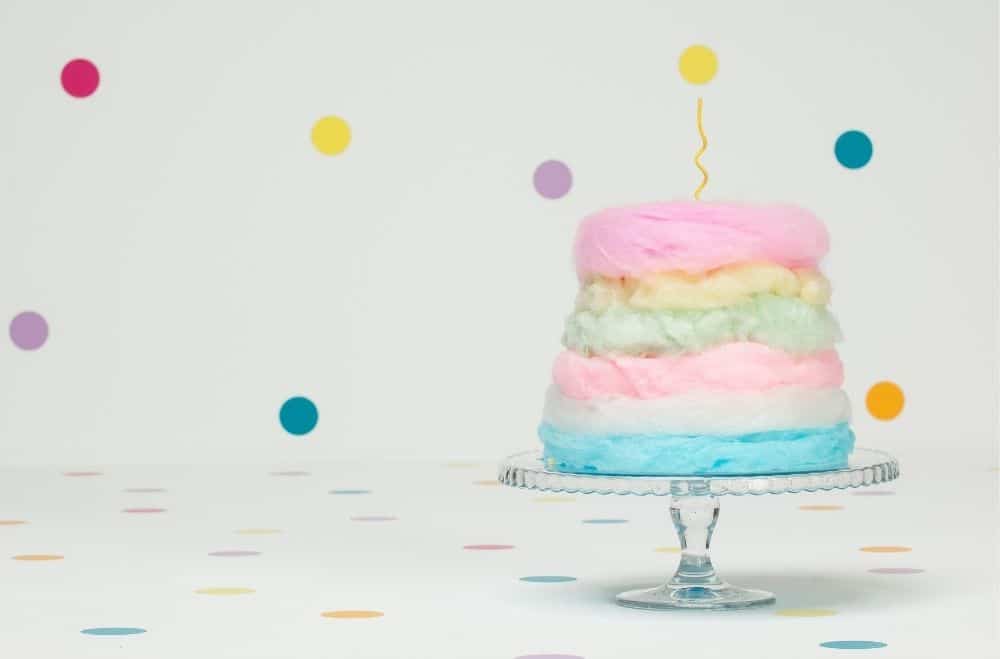 More Cake Posts: