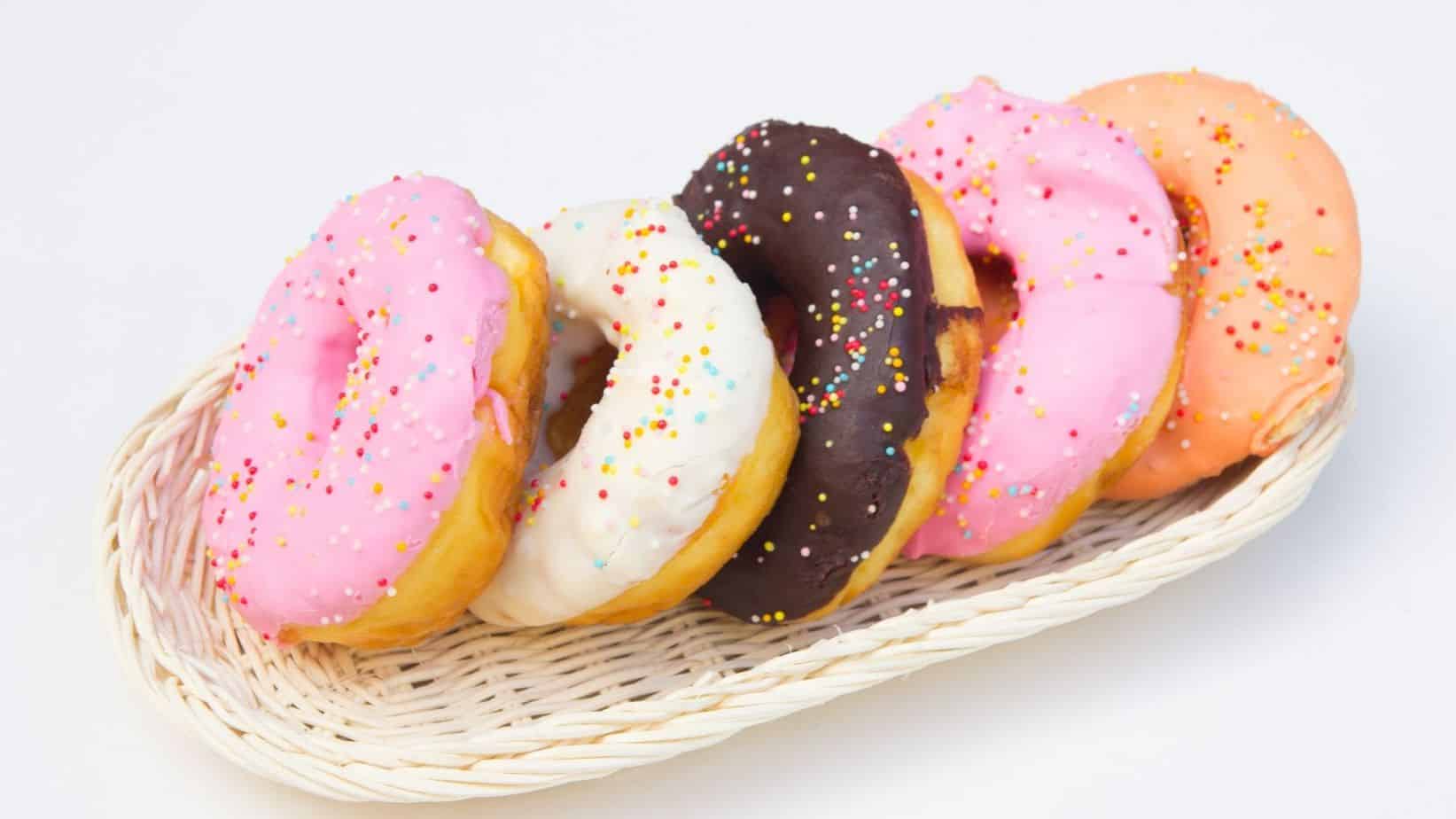 Donut makers are a great addition for any family- or if you simply love warm and fresh donuts. They are fast, easy to use, and they clean up without much effort. Whether you are looking to make full-sized donuts or just snack-sized minis, there are a wide variety of donut makers that will help you make homemade donuts effortlessly.
Best Donut Makers
Most Family-Friendly Donut Maker
Dash DDM007 Mini Donut Maker creates a kid-friendly breakfast or snack within minutes. This machine makes seven fluffy donuts in a fraction of the time.
If you don't have much time, or the children are hungry, select your preferred donut batter, such as a brownie or cake mix, and set the timer. This donut maker comes with an auto-shutoff to prevent overcooking. The buzzer will then let you know when your perfect donut is ready.
To use it, all you need to do is plug it into heat, pour in the batter, and cover.
The nonstick coating on this mini donut maker makes for effortless cleanup and is great for a busy family. It was also designed with family in mind as it is so safe that even kids can use it.
The latched handle makes opening it easy. There is an indicator light at the top. When it turns off, you can pour the batter in. The feet are non-slip, and its compact design takes up limited space.
Pros:
Kid-friendly
Easy to use and clean
Timesaving
Cons:
Baking time is five and a half minutes which some users find too long. Plus it requires flipping in the middle.
Some found their donuts over or undercooked.
Quickest Doughnut Maker
VonShef 12 Mini Donut Maker makes 12 mini donuts at a time and it's the best donut maker for those who can't wait to get their hands on a fun, sweet dessert. Donuts are ready within minutes, and the donut maker heats up in seconds.
It has a ready light indicator to let users know when it is fully heated, and they can then add in the batter. There is an automatic temperature control to ensure a consistent quality donut each time. They are also healthier as this machine bakes the donuts over frying them.
Pros:
Makes a larger batch of donuts
Healthier alternative
Heats up quickly
Cool-touch handle
Cons:
Some customers say it leaves the top half of the donut undercooked
Best Mini Donut Maker Machine
Babycakes Donut Maker Mini has non-stick baking plates, which makes cleaning easy. It is a smaller unit, and you can use it with your favorite recipes to making only four mini donuts at a time.
It contains a power light, non-skid rubber feet, and a handle that latches. For the non-stick baking plates, just spray them with a non-stick cooking spray, preheat the pan, and pour.
When your donuts are done, all you need to do is wipe each cooking plate down with a damp cloth after it has cooled.
Pros:
Lightweight
Easy to use and clean
Cons:
Doesn't make many donuts
May cook unevenly
Best Donut Maker Material
Chefast Silicone Donut Pans Combo includes a large and small professional donut pan with five pastry bags and a recipe book. You can use this pan to create both large and mini donuts, making nine large or 12 mini donuts at a time.
The pans are BPA-free and 100% food-grade silicone. It will not leech harmful chemicals into the food, it's dishwasher safe (top rack), oven-safe (up to 446°F), and can be put in the freezer. Experienced users should also note that it passes the pinch test for silicone products.
The pans come equipped with a silicone spatula and a disposable piping bag to fill the pans. You can also use these pans for bagels, cookies, frozen desserts, and sushi donuts.
Pros:
Easy to clean
100% BPA free
60-day money-back guarantee
Has multiple purposes
Cons:
Best Steel Pan
Wilton Non-Stick 6-Cavity Donut Baking Pan makes six full-sized donuts. They come in a set of two, so you can make a whole dozen if you want to.
The pans use steel with a nonstick surface, so it easily releases food. It is dishwasher safe; however, users should wash it in warm soapy water or use a damp cloth to wipe it down before first use and thereafter to prolong its life expectancy.
Pros:
Even heating
Quick cleanup
Durable pan
Cons:
After handwashing, one customer says they have lost the non-stick coating
Best Commercial Donut Maker
Kofohon Commercial Donut Maker creates six full-sized donuts. They are healthier than other donut makers as they do not have to be fried to bake properly.
Donuts are created within three to five minutes and can be used commercially for quick donuts. You can adjust the temperature from 0-300° C. It has a timer ranging from zero to five minutes of bake time.
Do not set the temperature over 230°C. When the machine is off, set the temperature back to zero and then remove the plug. The machine may become damaged otherwise.
The machine uses stainless steel, with the top being an aluminum mold coated in Teflon to prevent donuts from sticking or falling apart. It allows them to cool faster, and it is easy to clean.
Pros:
Durable
Quick and convenient
Double-sided heating
Removable tray to collect the excess batter
Four extra accessories: sponges, stainless steel food clip, brush, and eggbeater
Cons:
None as of yet. Customers say it works beautifully
You Might Also Like: