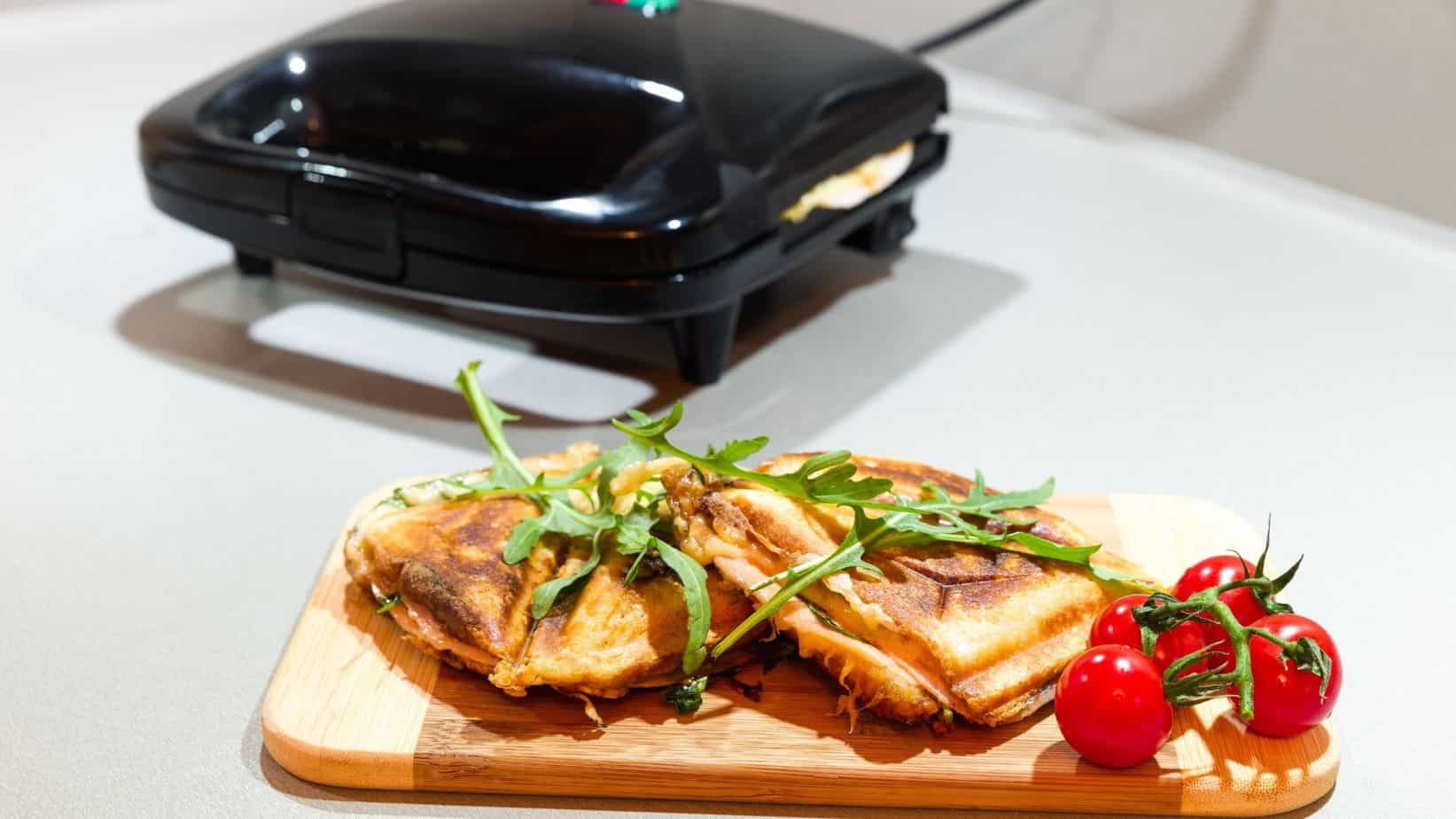 Let's face it, there's nothing better than a gooey grilled cheese sandwich. And while the go-to has always been making grilled cheese in a frying pan, there's a better way to do it. We're talking about grilled cheese makers that toast evenly and prevent your melted creation from burning.
In this article, we discuss the best grilled cheese sandwich makers in the form of a panini sandwich press, a toasted sandwich grill, and one very special grilled cheese sandwich maker.
Where Did Grilled Cheese Come From, Anyway?
Before we take you through our ultimate favorite grilled cheese-making machines, let's touch briefly on where this classic melty cheese favorite came from in the first place. Grilled cheese became popular in the United States in the 1920s. Processed cheese had begun to gain popularity at this time, and loaves of bread were an inexpensive staple in most households. And although we can't be sure who the inventor of grilled cheese was, it was inevitable that this gooey melted cheese treat would become popular.
Grilled cheese remained popular during the American Great Depression of the 1930's thanks to its cheap ingredients, and was even a popular choice for the Allied forces during World War II. There was also that long period of time between the 1940s and 1950s when grilled cheese was made as an open-faced sandwich, before officially becoming the grilled cheese that we know and love in 1965 when Kraft Singles American cheese hit supermarket shelves.
Our Top 4 Best Grilled Cheese Makers
We've come a long way since having to rely on our frying skillet to cook a great grilled cheese (although there's certainly nothing wrong with a good pan-fried grilled cheese!). We're here to present you with our choices for the top 4 best grilled cheese makers, so you can level up your own gooey creations, and create the perfect grilled cheese every time.
Nostalgia GCT2 Deluxe Grilled Cheese Maker
How awesome is the Nostalgia GCT2 Deluxe Grilled Cheese Maker? Just looking at this machine is enough to make you want to make grilled cheese. Featuring two extra-wide slots, the Nostalgia Deluxe lets you build on your grilled cheese creations by leaving room for all those extras, including ham, bacon, tomato, and of course, extra cheese. It comes with two removable toasting baskets that allow you to lower in your grilled cheese while holding your sandwich in place while toasting. Plus, you get the advantage of an adjustable toasting dial and simple controls including Cancel, Preheat, and Defrost, giving you total control over the end result of your sandwich. Plus, this deluxe grilled cheese maker even looks nostalgic, with its yellow exterior and vintage-looking script, and is easy to clean. What more could you want?
Cuisinart Electric Griddler
If you're looking for a seriously diverse machine that lets you go from grill to griddle and back, then the Cuisinart Electric Griddler could be the perfect choice for you. This stainless steel grilled cheese-making machine not only looks high-tech but features several high-tech cooking options as well. This is an upgrade to its previous model, but still features its five basic functions of panini press, contact grill, full grill, full griddle, and half grill/half griddle. However, it now also includes a stainless steel design, an LCD display that features the temperature and timer, as well as searing functionality. This product not only lets you create the perfect grilled cheese but allows you to cook other tasty snacks simultaneously if you wish. Talk about your full package!
Hamilton Beach Panini Press Gourmet Sandwich Maker
With 4.6/5 stars out of nearly 12,000 ratings on Amazon, you know that the Hamilton Beach Panini Press Gourmet Sandwich Maker has to be doing something right. This stainless steel grilled cheese-making machine is under $30 and allows you to make gooey, hot-pressed sandwiches of any kind, and varied thickness thanks to its floating hinged lid. This gourmet sandwich maker will cook almost anything you put inside of it in 10 minutes or less on its 95 square inches of a nonstick surface with top and bottom grill plates. The Hamilton Beach Panini Press is dishwasher safe with a slide-out drip tray, plus you can clean its nonstick plates with a damp cloth and/or the included spatula/scraper tool.
De'Longhi CGH800 Retro Contact Grill and Panini Press
Not only does the De'Longhi CGH800 look cool, but it's extremely practical, allowing you to easily grill meat, fish, grilled cheese, and panini sandwiches. You'll enjoy the fast, easy grilling and toasting that this retro-looking machine offers, but you'll especially enjoy its height-adjustable hinge, which allows you to customize your grilling experience. Another plus side to the De'Longhi CGH800 is the fact that this machine gives you healthier and better-tasting food, as it contains a slightly tilted grill surface. What does this do? It drains away excess grease and oil into an easy-to-clean separate cup. We seriously can't find a downside to this machine.
You Might Also Like: