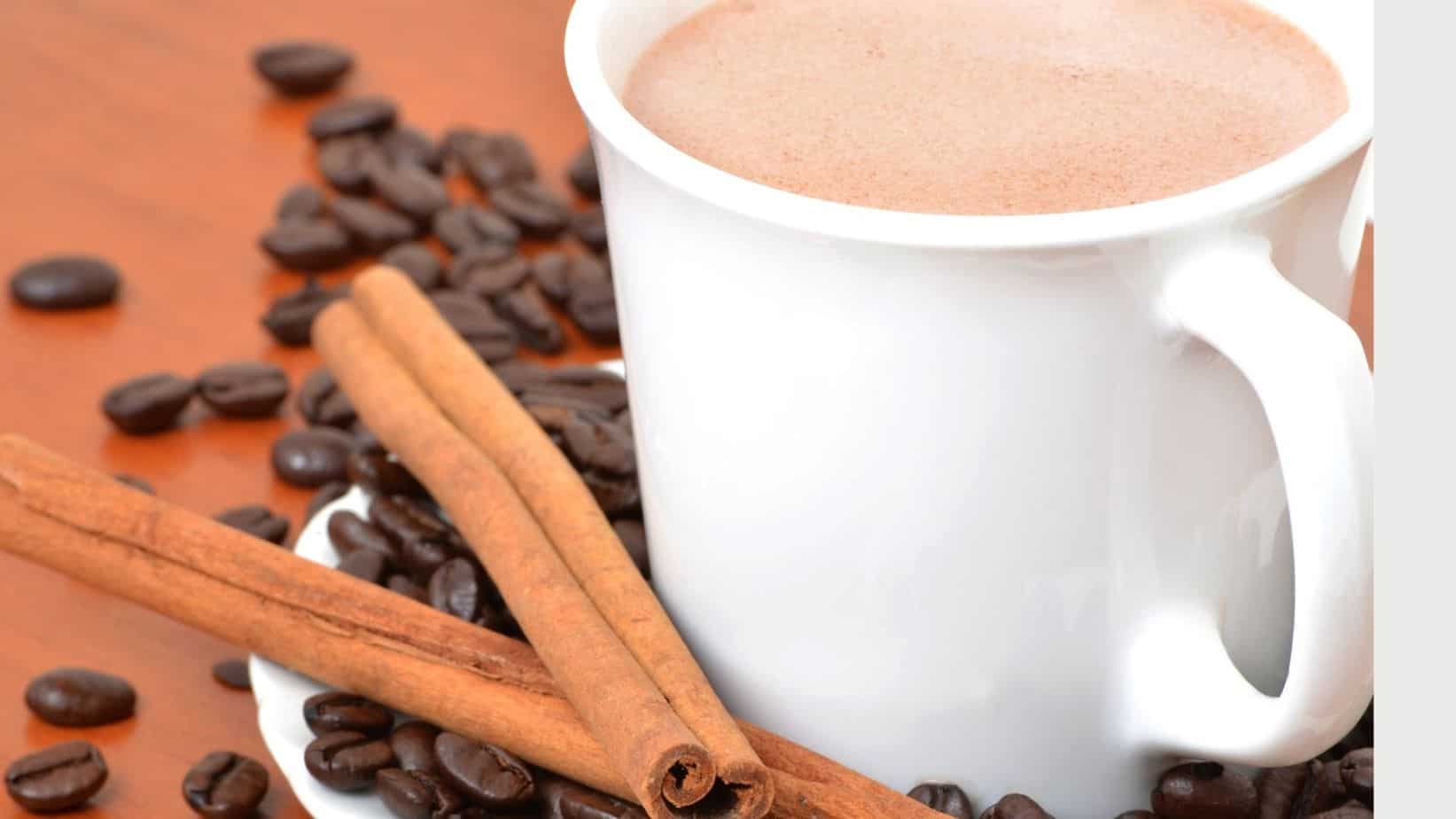 Many people brew their morning cup of coffee to get them ready to face the day. A cup of coffee can feel warm, familiar, and comforting. While everyone has their favorites, it may be worth experimenting with new kinds from time to time to add some excitement to your day.
The best-flavored coffee is not necessarily the classics, such as french vanilla, caramel, and hazelnut, although you can never go wrong with those gems. There is a whole world of flavored coffee to explore, and you may be surprised by what you may find.
Keep reading to discover some of the most unusual yet tasty flavored coffees to try. Before we jump in, check out the infographic below for some coffee fun facts!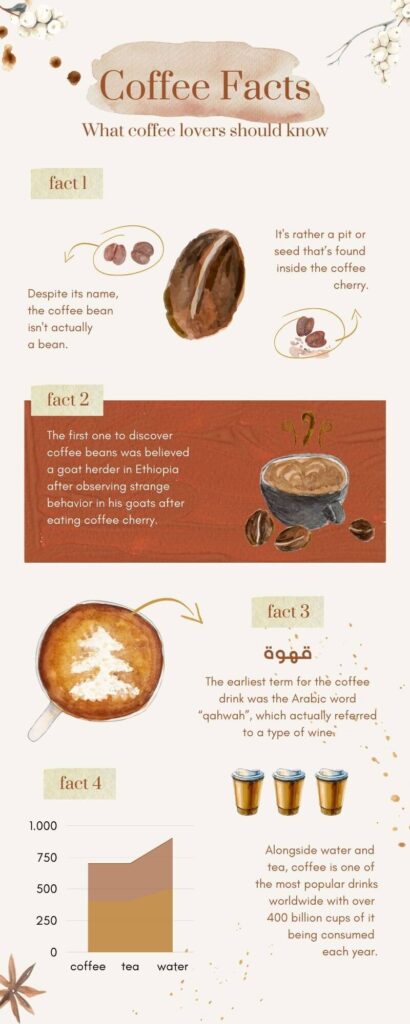 Five Unusual Kinds of Flavored Coffee
When it comes to deciding what is the best-flavored coffee, it is hard to choose. There are many popular options, like french vanilla, chocolate, or hazelnut coffee, but there are many more interesting options to choose from. To give you an idea, below is a list of five unusual flavored coffees that you may have never heard of but should consider trying at least once. They may end up being your new favorite!
Maple Bacon Flavored Coffee
Maple bacon coffee may sound strange, but a few roasters out there make this delicious kind. When you consider that maple, bacon, and coffee individually are all parts of a complete and delicious breakfast, it begins to make a lot more sense.
Bones Coffee Company makes 100% Arabica maple bacon coffee resulting in a slightly sweet and extremely smooth brew.
Strongest Coffee in the World
Although this product is not necessarily a flavored coffee, we had to include it. It is bold to claim to have the strongest coffee in the world, let alone name it DEATH WISH, but this aptly named company claims the title.
DEATH WISH COFFEE claims that their bold and deliciously intense rich flavored coffee with a smooth, subtle, but never bitter cherry and chocolate profile will "revolutionize your morning." There are plenty of reviews that confirm the company's claims, but you will want to judge it for yourself.
Jack Daniel's Flavored Coffee
Today, Jack Daniel's offers a lot more than just whiskey. From sauces to seasonings and even candies, Jack Daniel's Tennessee whiskey can go with anything. Coffee is no exception to this, hence Jack Daniel's Tennessee Whiskey Ground Coffee.
This unique medium roast coffee is made from 100% Arabica beans and infused with authentic Jack Daniel's Tennessee Whiskey. The flavor can be described as full-bodied and holds the flavor of Jack Daniel's whiskey while not having any alcohol. Save this coffee for special occasions, such as a brunch party, holiday morning, or cold winter afternoons when you need to warm up.
Chipotle Chocolate Flavored Coffee
Via Bom Dia makes specialty-grade ground coffee with the delicious flavor and aroma of real spice. One of Via Bom Dia's best flavors is the Chipotle Chocolate which is wildly decadent, with a cocoa profile and intense cinnamon and the spiciness of chipotle. It is not often that you encounter chipotle flavors in your coffee, making this roast worth a try!
Chocolate Banana Flavored Coffee
Chocolate-flavored coffee is great but chocolate and banana coffee is better! New York Gourmet uses 100% Arabica fresh beans to create a brew that tastes like a ripe banana dipped in milk chocolate. They also have other yummy flavors including chocolate mint, pecan pie, creme brulee, banana nut caramel, eggnog, tiramisu, and peanut butter.
Find Your Favorite
Although a regular cup of coffee is great, it doesn't hurt to add some new flavors to your rotation. Try some new kinds to add a little bit of excitement to your day.
You Might Also Like :