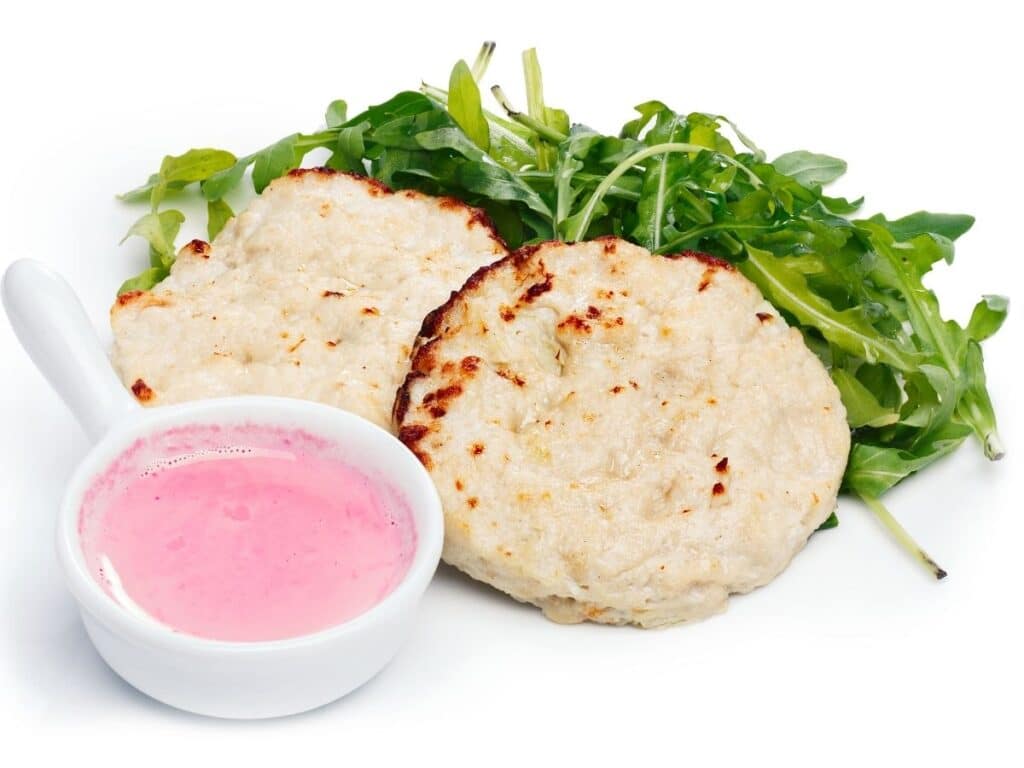 Did you know that you can cook perfect chicken cutlets without using bread crumbs? All you need to know is a few easy tips and tricks. So, what are you waiting for? Keep reading to learn how to cook chicken cutlets without breading.
Ingredients
1 pound boneless chicken
2 eggs
1 cup of all-purpose flour
1/2 teaspoon salt
1/2 teaspoon Black Pepper
5 tablespoons of oil
1/2 cup of shredded cheese
Instructions
Wash the chicken properly. Then, dry it with the help of a paper towel or a clean cloth.
Boil the chicken. Add some salt while boiling the chicken.
Chop up the chicken and pour it into a bowl.
After mixing all the ingredients, you can add some shredded cheese. The cheese will act as the binding agent.
Grease your hands with oil and shape your cutlets.
Beat the eggs in a separate bowl and add some salt and pepper to the eggs for taste.
Dip the cutlets in the egg and then dust them with all-purpose flour.
Your cutlets are now ready for frying.
Heat the oil in a non-stick pan for five minutes. Then, start placing cutlets in it.
Keep flipping the cutlets from time to time until they have a golden color on both sides.
Tips & Tricks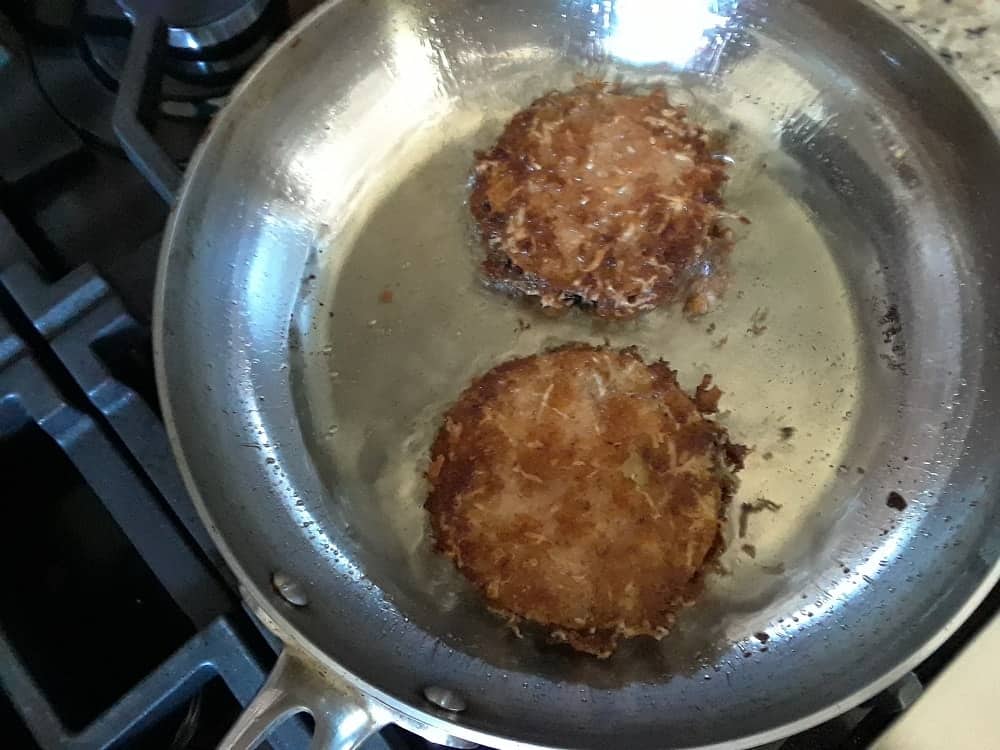 Grease Your Hands Before Shaping the Cutlets
Don't forget to grease your hands with oil before you shape your cutlets. If you skip this step, the chicken will stick to your hands.
Keep Flipping the Cutlets When Frying
Crispiness comes from bread crumbs but since we are not using bread crumbs, we need to flip the chicken when frying as that will help add some crispiness.
Dip Your Cutlets in Egg
Dip your cutlets in egg before frying to help maintain their shape. The egg also helps to add some crispiness to the chicken.
You Might Also Like: