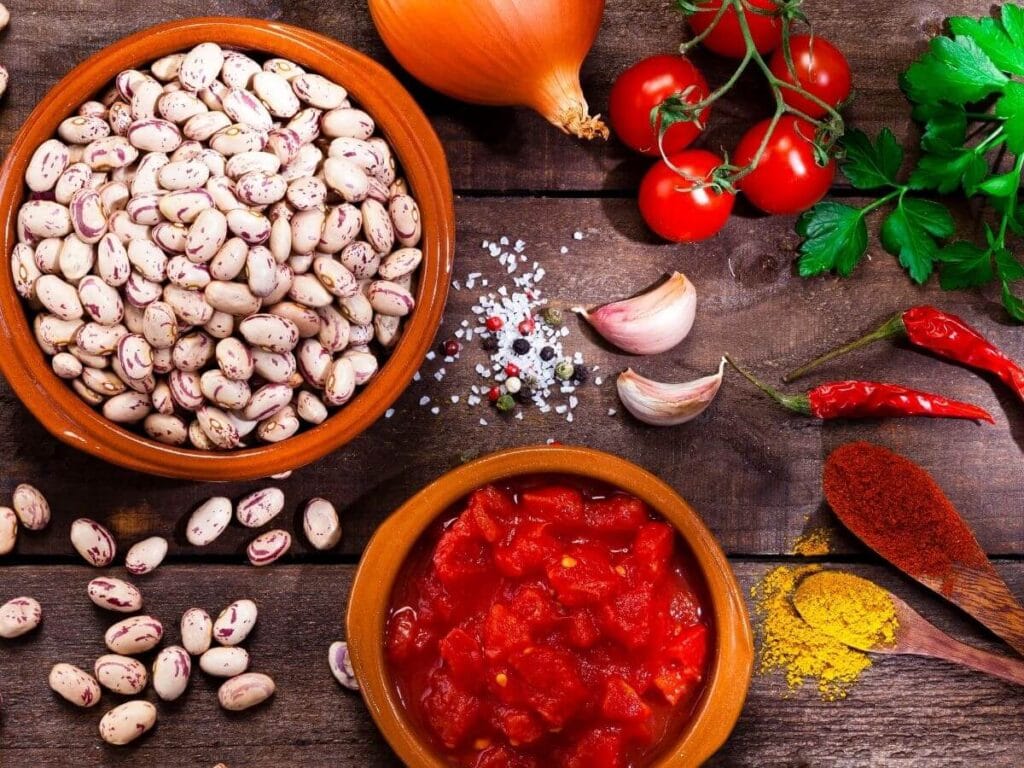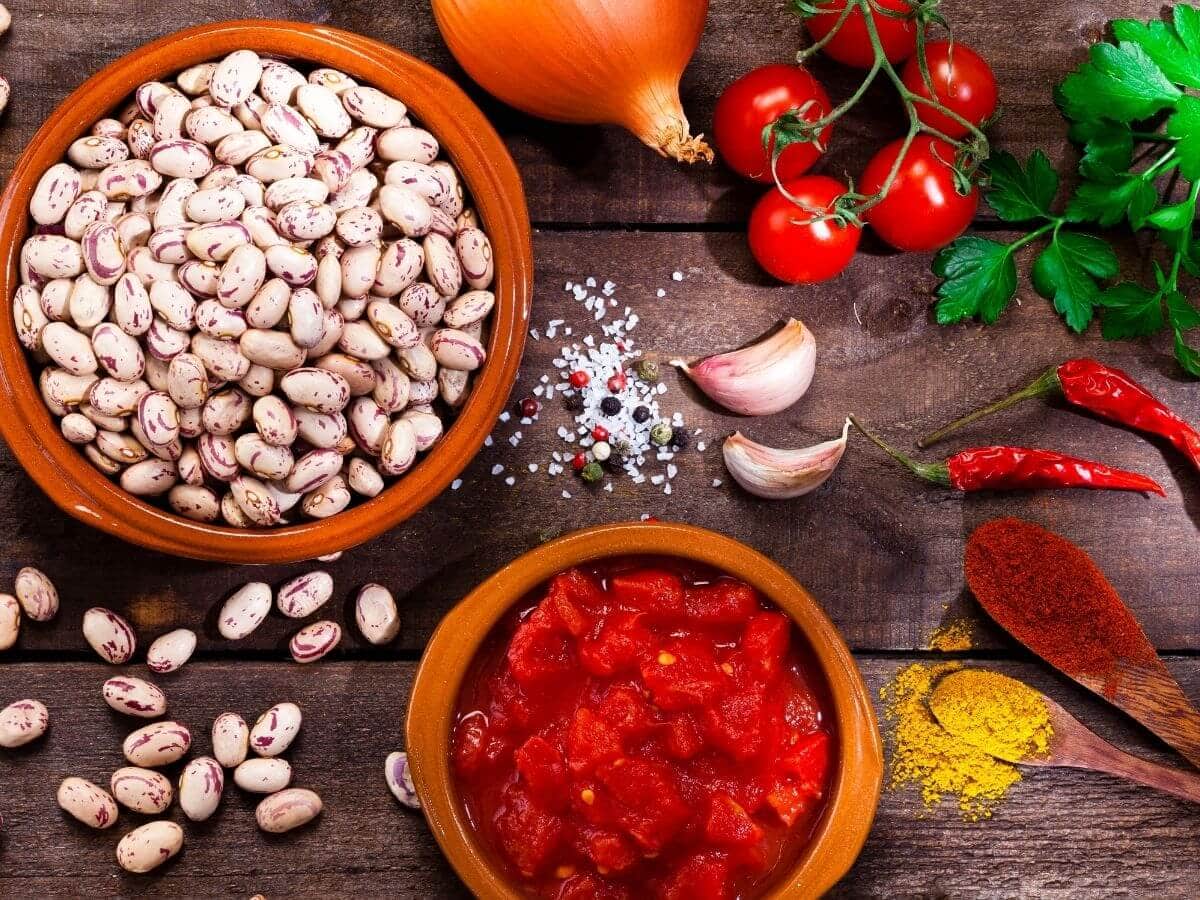 Pinto beans are a staple in Central and South American cuisine and are delicious and easy to prepare. Mexican-style pinto beans are infused with intense flavors, perfect for pairing with your favorite dishes. Options for flavoring vary from spicy jalapenos, tomatoes, and cilantro cooked in with the beans, to tangy cumin and garlic – these beans are perfect for experimentation, adjusting the flavors to your liking and taste. Keep reading to learn how to cook pinto beans Mexican style!
How to Cook Pinto Beans Mexican Style
Ingredients 
One pound dried pinto beans, rinsed
One onion, chopped finely
Jalapeno and one 32-ounce can of crushed tomatoes, or use a can of tomatoes with green chile peppers
Spices: chili powder, cumin, garlic powder
½ bunch chopped cilantro, salt & pepper to taste
Optional: ½ pound bacon, chopped into small pieces
Soaking the Beans
To prepare dried pinto beans, first rinse them in cool water in a colander to remove any dirt, dust, or other debris. Next, the beans will need to soak overnight to help them absorb flavor during the cooking process and to make them more easily digestible. Place the beans in a pot or large bowl, and cover with water. Cover the beans with a lid or plastic wrap, and allow to soak overnight or up to 24 hours.
Note: if you will be using an Instant Pot to cook the pinto beans, you may skip this step. If you would like to soak the beans still to aid in digestion, only soak them for 8 to 12 hours.
Cooking Pinto Beans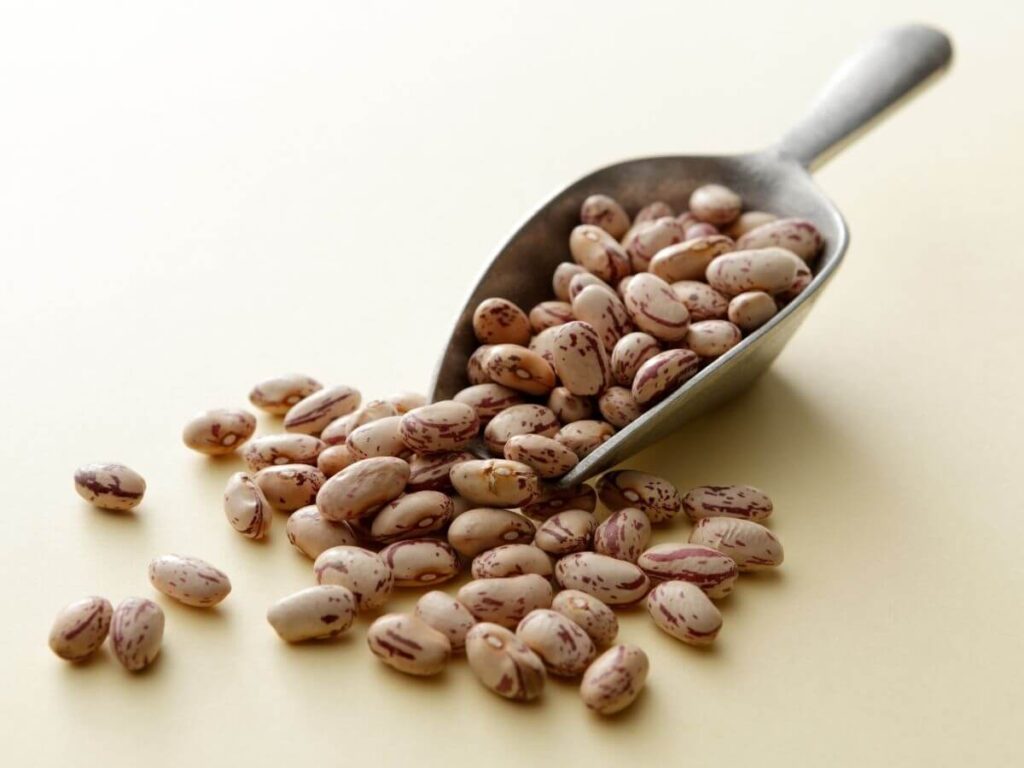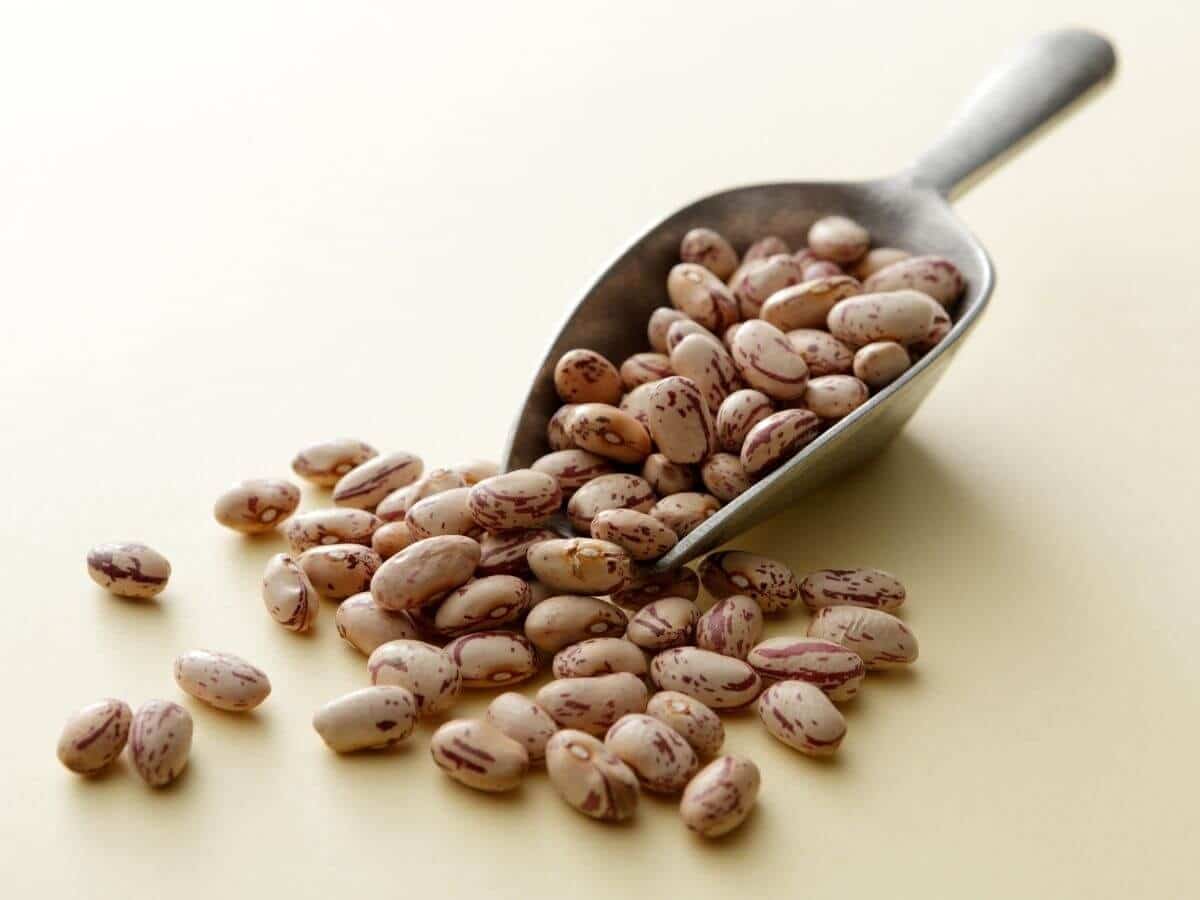 There are various methods used to cook pinto beans. The two methods below use one pound of dried beans and the other ingredients can be adjusted for preference. The methods vary by time and amount of soaking, so use whichever method best suits your kitchen setup and available time.
Method 1: Cooking on the Stovetop
Fill a large pot or dutch oven with the soaked beans and enough water to cover, the can of tomatoes, the diced onions, and the spices, saving the cilantro, salt, and pepper to add at the end of the cooking time. The amount of spices used is a personal preference; start with 2 teaspoons of each and adjust to taste. If you will be adding bacon, add during this step as well. Cover the pot with a lid, and simmer on low heat for three hours, stirring occasionally, ensuring that there is enough water to cover the beans each time you stir. Stir in the cilantro, salt, and pepper, and simmer for an additional hour.
Method 2: Cooking in an Instant Pot
If you are using an Instant Pot, it is not necessary to soak the pinto beans, in fact, they may split less if left unsoaked. However, beans are always more easily digested when they have been soaked, so you may soak them for anywhere from 8 to 12 hours. Add all ingredients except for the cilantro, salt, and pepper to your instant pot, and 4 cups of water for soaked beans, 5 cups for unsoaked beans. Soaked beans will cook at high pressure for 15 minutes, and unsoaked beans will need 30 minutes. Vent the Instant Pot carefully, and remove the lid once the pin has dropped. Stir in the cilantro, salt, and pepper to taste.
Serving Suggestions
Mexican-style pinto beans make an excellent side dish for your favorite dishes or serve them on a burrito bar alongside other bowls of proteins and toppings. Mix the beans with rice for an easy and filling vegan meal. Use the cooked pinto beans as a base for Mexican chili, or taco soup. Or, add some oil to a pan, and refry the beans over medium heat, mashing as they cook.
Storage and Reheating
Cooked pinto beans can be stored in a tightly sealed container for up to 4 days in the refrigerator. Alternatively, use freezer bags or freezer containers to portion and store the beans frozen for up to 3 months. Reheat in a pot with a bit of water over low heat, microwave the beans until heated through, or follow the instructions above for refried beans.
You Might Also Like: