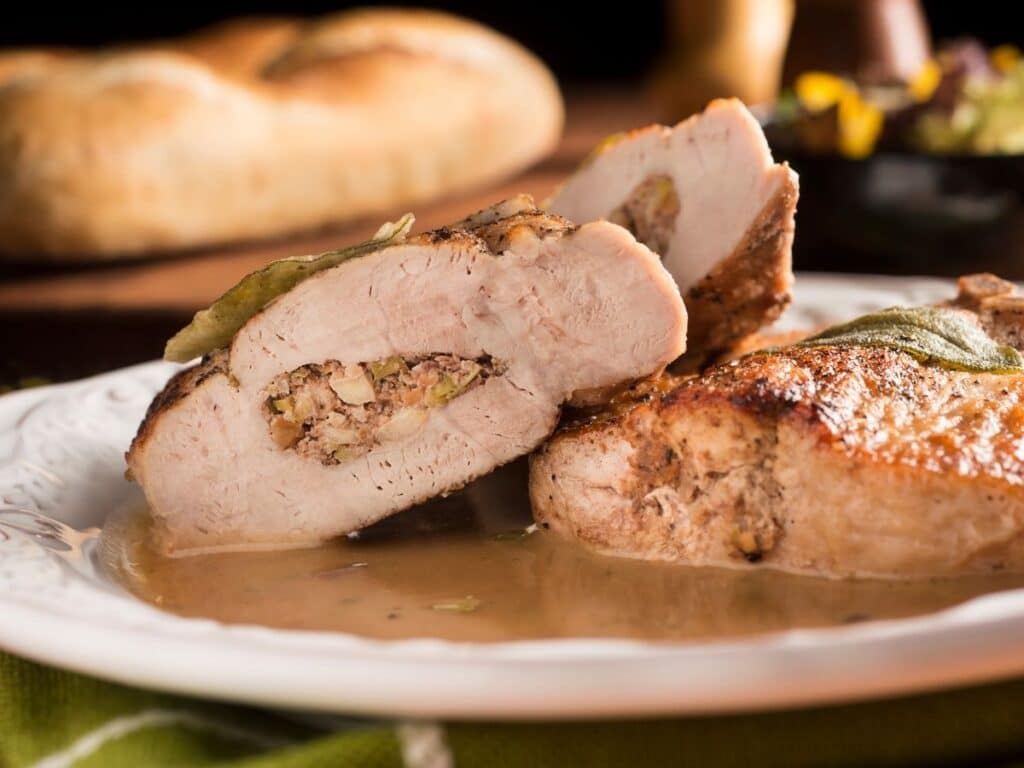 Are you feeling bored by eating the same dishes again and again? If yes, you should give stuffed pork chops a try. Pork chops are delicious on their own but when you stuff them they become super tasty. Keep reading to learn how to cook stuffed pork chops.
How To Cook Stuffed Pork Chops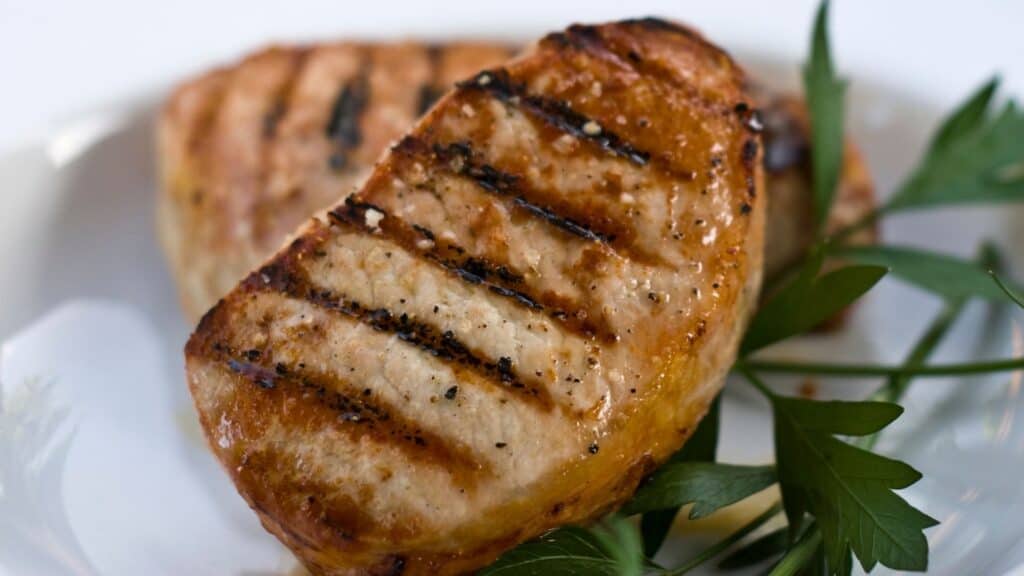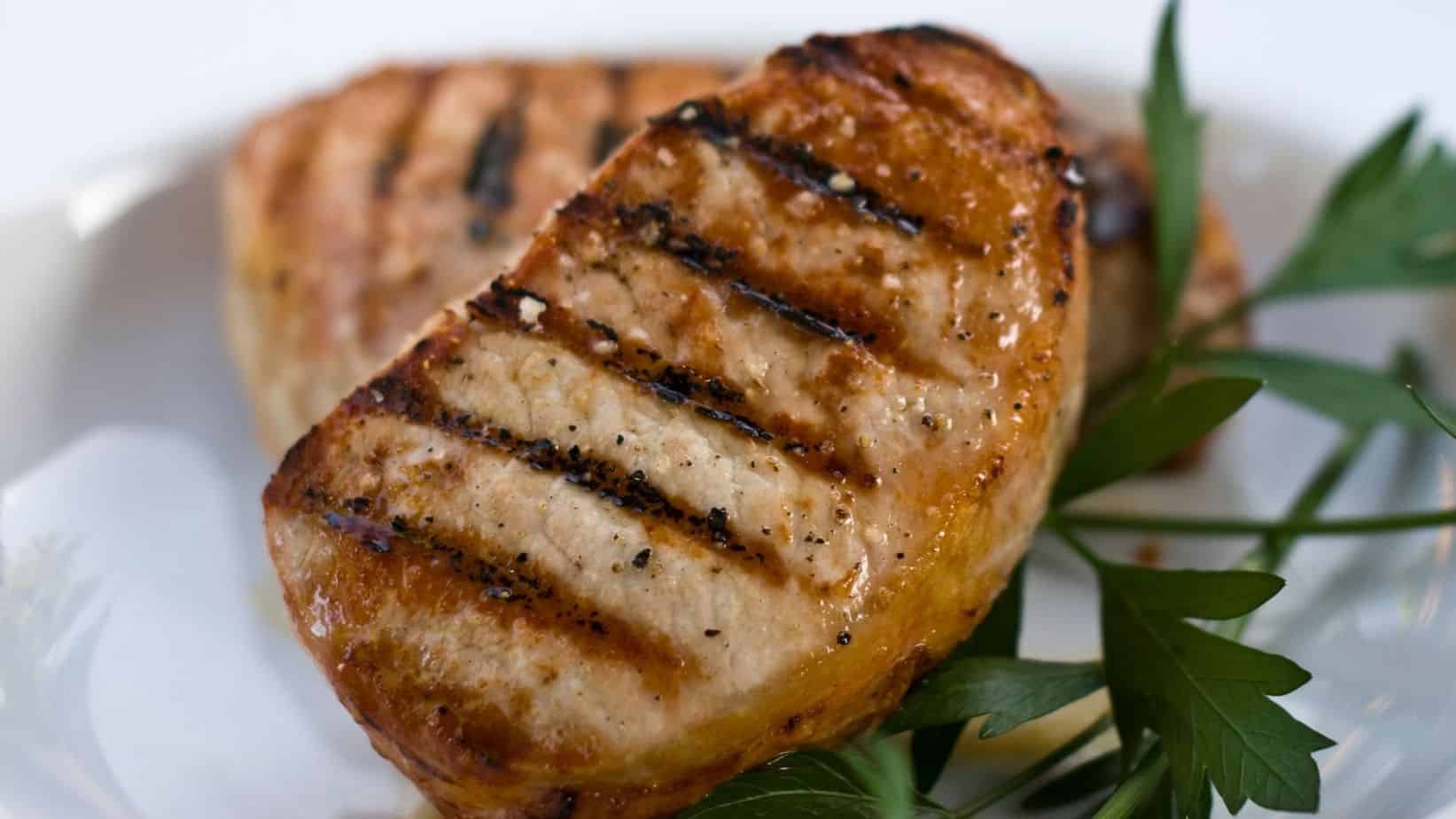 There are two ways to cook stuffed pork chops. The first way is when you have to fill the chops with stuffing. The second and easiest way is to just pour the stuffing over the chops. The recipe below pours the stuffing over the chops.
Ingredients
2 tablespoons of olive oil
4 large boneless pork chops
2 tablespoons of butter
1/2 cup chicken stock
1/2 bowl of bread cubes
1 large diced onion
Chopped celery
1 teaspoon of salt
1/2 tablespoon of chili flakes
1 teaspoon of black pepper
3 tablespoons of vinegar
1/2 cup mushrooms
Water as needed
Instructions
Wash the chops with cold water. If you're using frozen ones, then defrost them first.
Now, take a clean pan and add some olive oil to it. Heat the oil for 2 to 3 minutes.
Add the chops into the pan and cook them until they get a light brown color.
Now, sprinkle salt, black pepper, and chili flakes over the chops. Cook them for 5 minutes after sprinkling the dry seasoning.
Put the pork chops into a baking dish and place the bread cubes all over the chops.
Mix the vinegar with water and pour it over the bread cubes.
Add onion, mushrooms, and celery into it. After that, pour the chicken broth into the baking tray.
Preheat the oven at 325 °F. Place the tray into the oven. Cover it with aluminum foil.
Cook the chops for 30 minutes and serve.
Tip & Tricks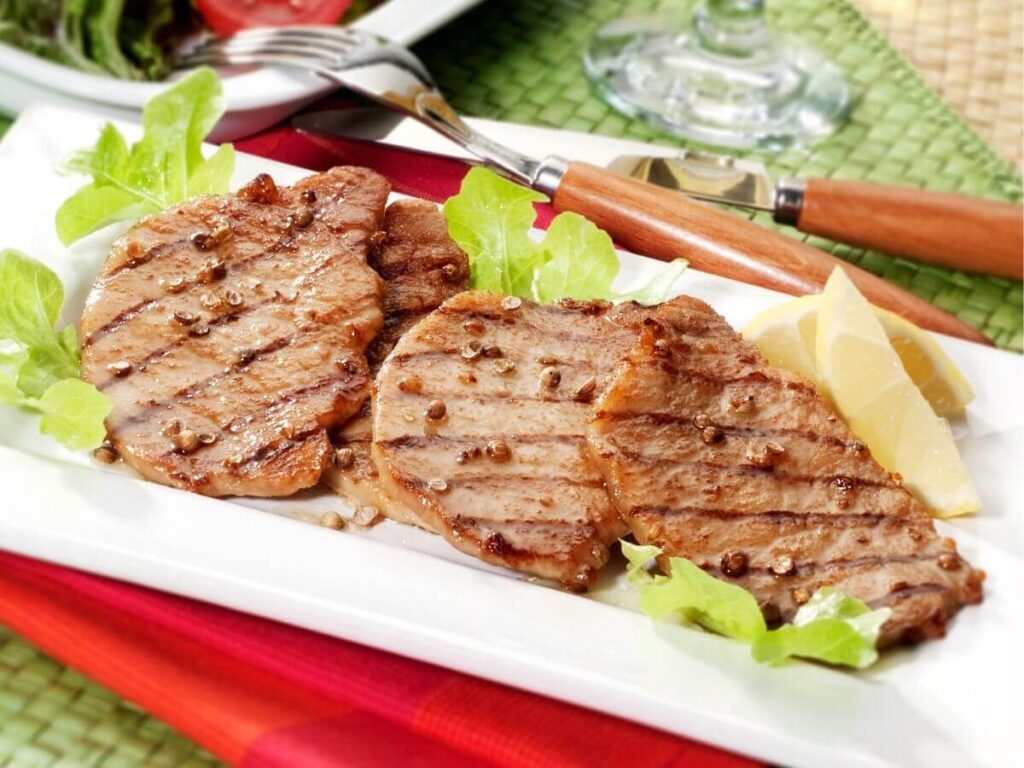 Cover The Baking Dish With Aluminum Foil
Before placing the chops in the oven, cover the baking dish with aluminum foil. This will produce heat and steam which will make your chops nice and tender.
Grease the Baking Dish
Don't forget to grease your baking dish otherwise, the stuffing will get stuck with the sides of the dish.
Can we use frozen pork chops for cooking stuffed pork chops?
We often get this question when people are looking for frozen pork chops but are unsure if they can be used for stuffed pork chops. The answer is yes, absolutely. You can use frozen pork chops for cooking stuffed pork chops. We suggest you thaw them first before cooking.
You can also use any size of pork chop that you want for cooking stuffed pork chops. We always suggest that people go with the center cut pork chops for cooking stuffed pork chops. Not only do those pork chops cook up faster, but they are very tender.
You Might Also Like: