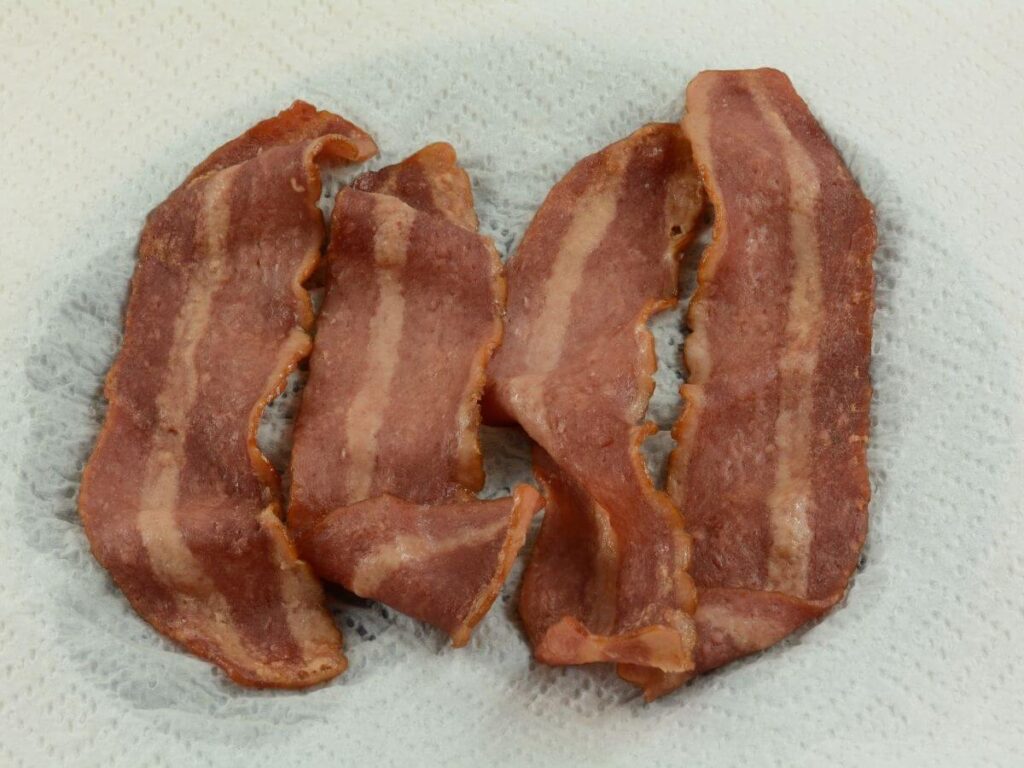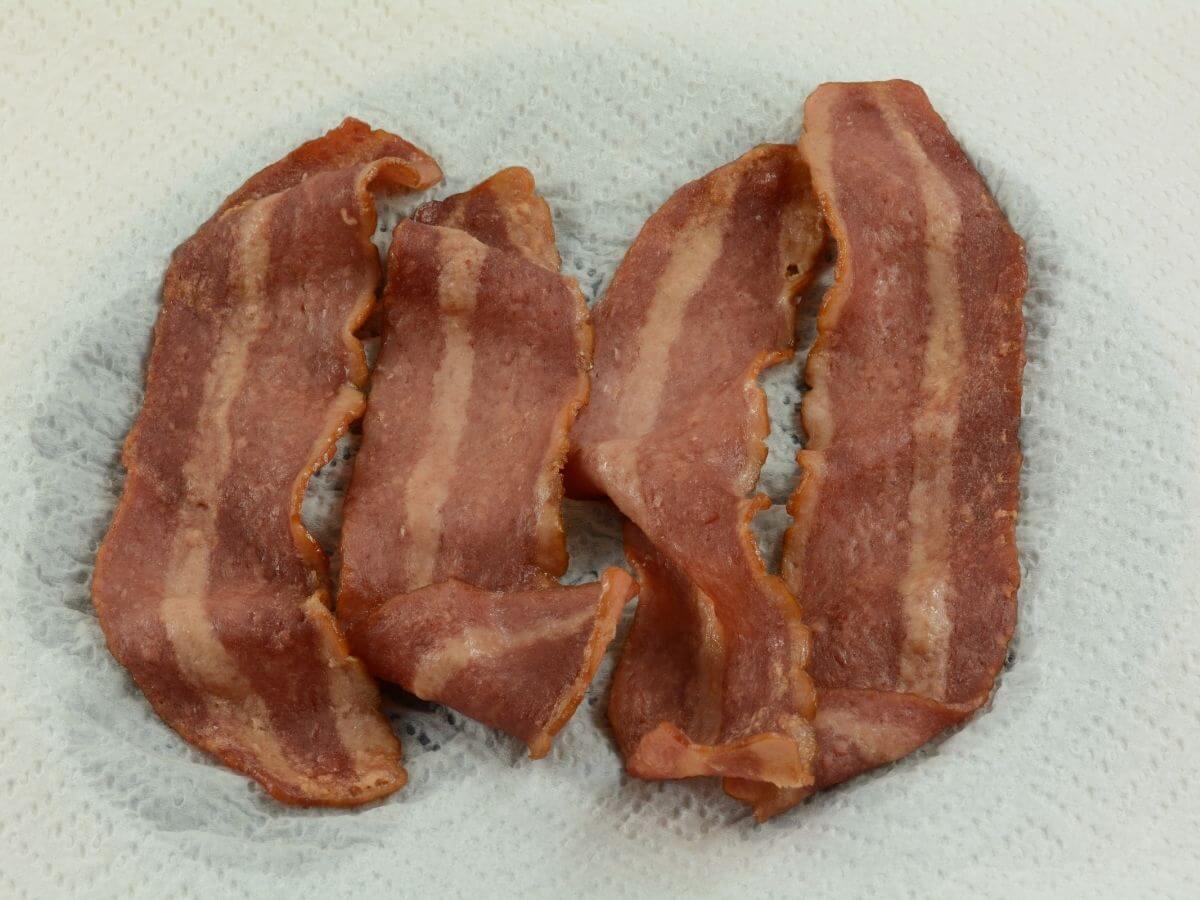 Bacon! Bacon! Many people undoubtedly adore bacon. Bacon is delicious whether it's hickory-smoked or Applewood-smoked, finely sliced or thick-cut. Unfortunately, bacon isn't always considered to be the healthiest option. That's why a lot of people have switched to turkey bacon. It's a somewhat healthier choice because it's lower in fat but it is just as delicious. Keep reading to learn how to cook turkey bacon in the microwave.
What is Turkey Bacon?
Turkey bacon is a type of bacon made from turkey meat. It has lower fat content than pork bacon. As turkey bacon is a delicious and healthier alternative to regular bacon, that's why it has stood the test of time.
How to Cook Turkey Bacon in the Microwave
Cooking turkey bacon in the microwave is the quickest and most convenient method. It tastes just as delicious as it does when cooked any other way. There are different ways to cook turkey bacon in the microwave, but I'm going to share the simplest one.
To make microwave turkey bacon, you'll need the following items:
Turkey bacon
Microwave-safe plate
Paper towel
Here's how you do it:
On a microwave-safe plate, place the paper towel.
Separate the turkey bacon strips and spread them on the paper towel in a single layer.
Cook the bacon in the microwave for 50 seconds.
When the microwave beeps, turn the bacon over and microwave for another 50 seconds.
Be careful while removing the plate from the microwave. It'll be hot
To drain the extra fat, place the turkey bacon on a clean sheet of paper towel. Serve and enjoy!
Recipe Note
Microwave turkey bacon usually takes about 2 minutes to cook. The cooking time will vary depending on the type of your microwave, the type of bacon, the number of slices, and the thickness of each slice. However, this is the way you can get started!
Don't use low-quality paper towels, or they'll stick!
Cover the turkey bacon with an extra layer of paper towel or a lid to prevent splatter and make cleanup easier.
Before serving, let the turkey bacon cool for a minute to get a crunchy texture that you will enjoy!
These crispy turkey bacon are perfectly delicious paired with toast or crumbled over a salad or as you like.
Cooked leftover turkey bacon can be stored in the refrigerator for up to one week or be frozen for up to six months. Then, reheat in the microwave as needed.
Because turkey bacon is less messy than pork bacon, it is simple to prepare. Microwave cooking makes things much easier. After reading this article, you now know how to cook turkey bacon in the microwave properly. So, what are you waiting for?
You Might Also Like: