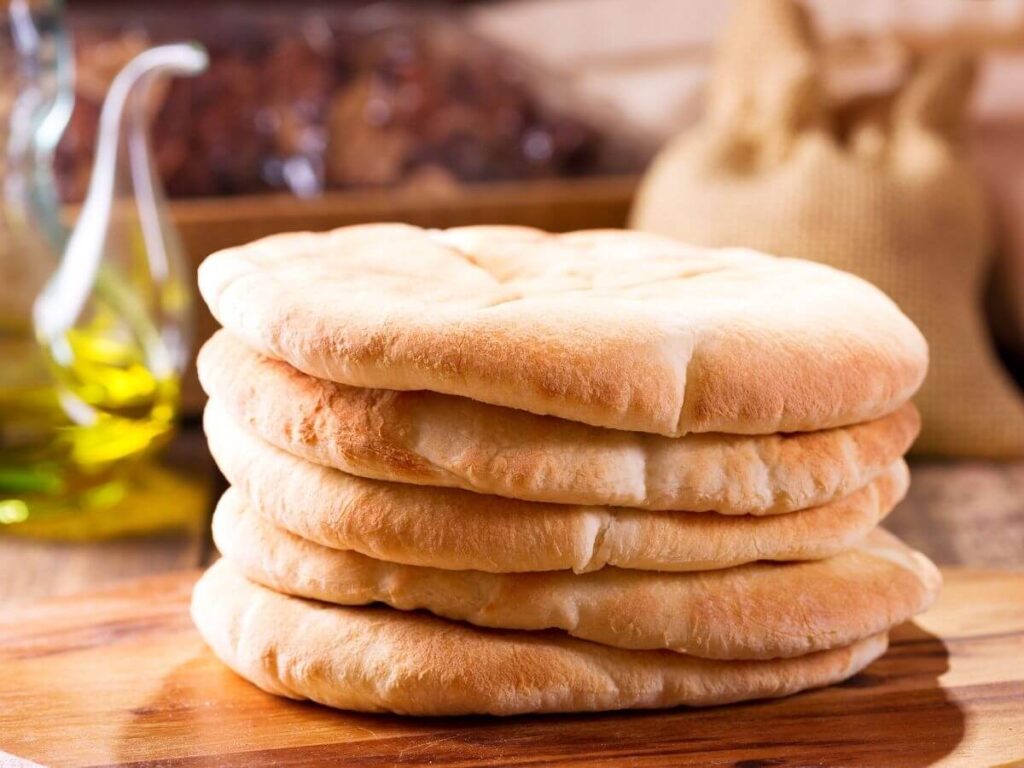 Pita bread is widely-consumed bread from the Middle East and it's popular because of its unique pocket style. It is used for a range of dishes such as pizzas and sandwiches and you can also pair it up with vegetables and cheese. It's recommended that you heat your pitas before eating so that they feel toasty and crisp. Keep reading to learn how to heat up your pita bread to bring it back to life.
How to Heat Up Pita Bread
1. Open Flame
Using an open flame is one of the best ways to heat up your pitas. It provides the bread's exterior with a char that tastes amazing. Here are the steps to heat up pita bread using an open flame.
Turn your gas stove burner on to low or medium heat.
Place your bread on the flame and keep it there for about 15 to 20 seconds and it'll start puffing.
Flip the pita bread as it puffs and repeat the process.
Remove your pita bread from the flame and enjoy it immediately.
You can also insert your pita bread into its bag right after removing it from the flame. This way, the bread will warm up further in its own heat and you'll have chewy and perfectly toasted bread.
2. Oven
You can also use the oven to heat your pita bread quickly. Follow these steps to achieve the best results.
Preheat your oven to 400 degrees F.
Place your bread on an oven-friendly baking sheet and insert it into the oven.
Heat the bread for about 3 to 5 minutes.
Remove the bread and serve.
3. Microwave
If you want to heat your pita bread within seconds, then there is no better option than using a microwave. However, you'll need to be extra careful because heating pitas in a microwave for too long can lead to extremely chewy and rubbery bread.
Cut your pita bread into small triangles.
Place a kitchen or damp paper towel over a microwave-friendly plate and place the pita bread pieces on it.
Insert the plate with pita bread into the microwave and heat it for 30 to 45 seconds at medium settings.
Remove the plate from the microwave and serve.
4. Use a Skillet to Heat Up Your Pita Bread
A skillet is a great way to heat up pita bread that will result in a slightly crispy texture. Just follow these steps:
Place your skillet on the stove with a low to medium flame and let it warm.
Place your pita bread in the skillet and heat it for about 30 to 45 seconds.
The bread will start puffing and when it does, you'll need to flip it and repeat the process.
Once finished, you'll need to remove the pita bread from the skillet and bon appetit!
You Might Also Like: