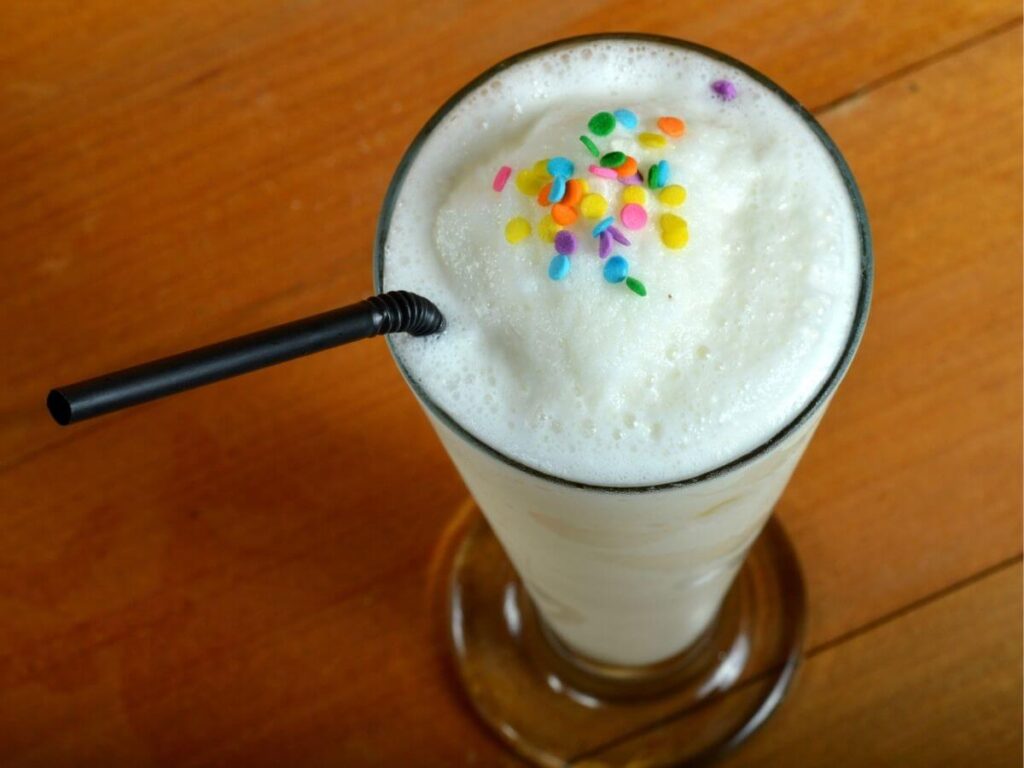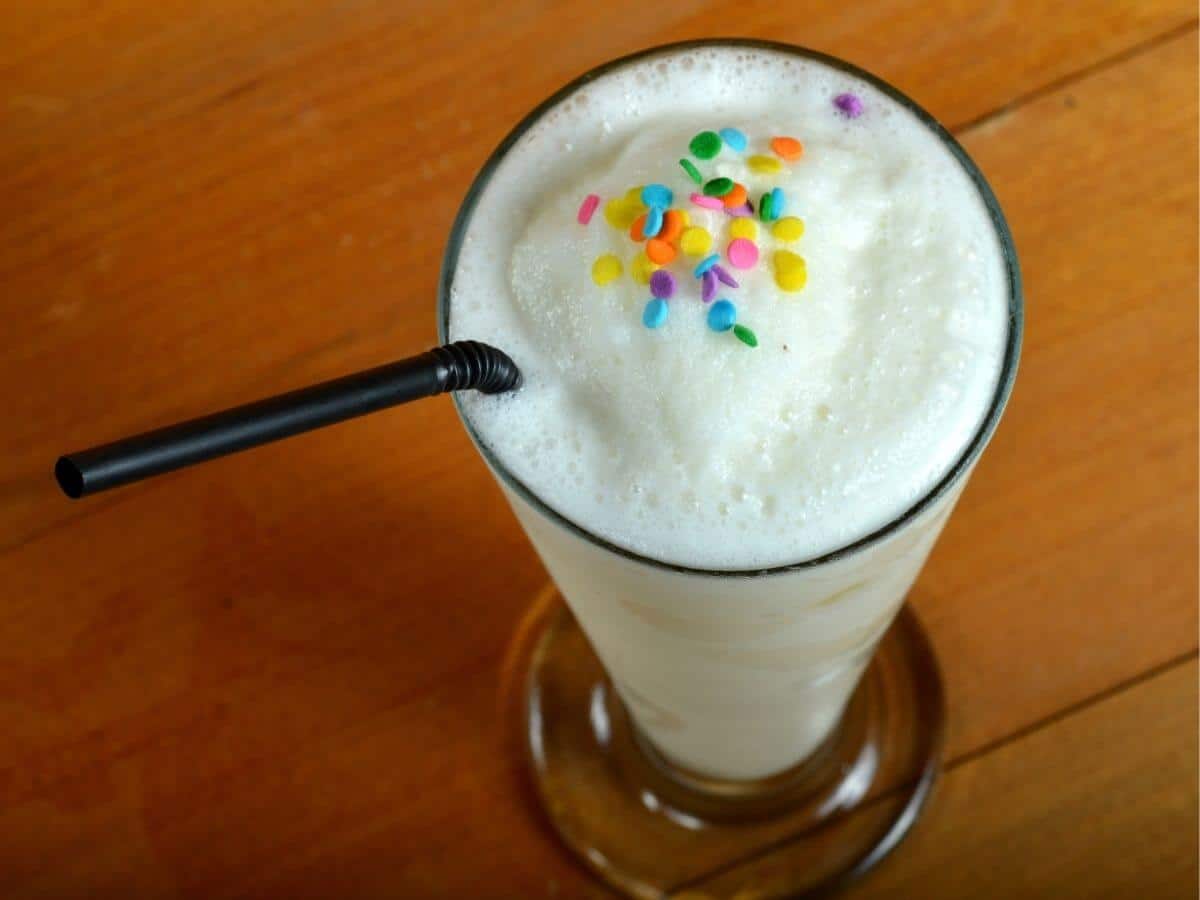 A vanilla milkshake is delicious with its creamy, rich, and prominent vanilla flavor. Now, most milkshakes are made using ice cream. But that doesn't mean you can't make it without using ice cream. Keep reading to learn how to make a vanilla milkshake without ice cream.
How to Make a Vanilla Milkshake Without Ice Cream
Milkshakes are often made with ice cream because it is super convenient. Since ice cream is already creamy, you don't have to add many ingredients to get the perfect level of creaminess. Plus, you don't have to add more sugar since ice cream is already sweet. Plus ice cream comes in so many different flavors so you can simply pick a flavor and blend it with milk to get a flavored milkshake.
Now, given the pros of using ice cream, you might think it is impossible to make a vanilla milkshake without ice cream. Not true! Just follow this easy recipe below.
Vanilla Milkshake Without Ice Cream Recipe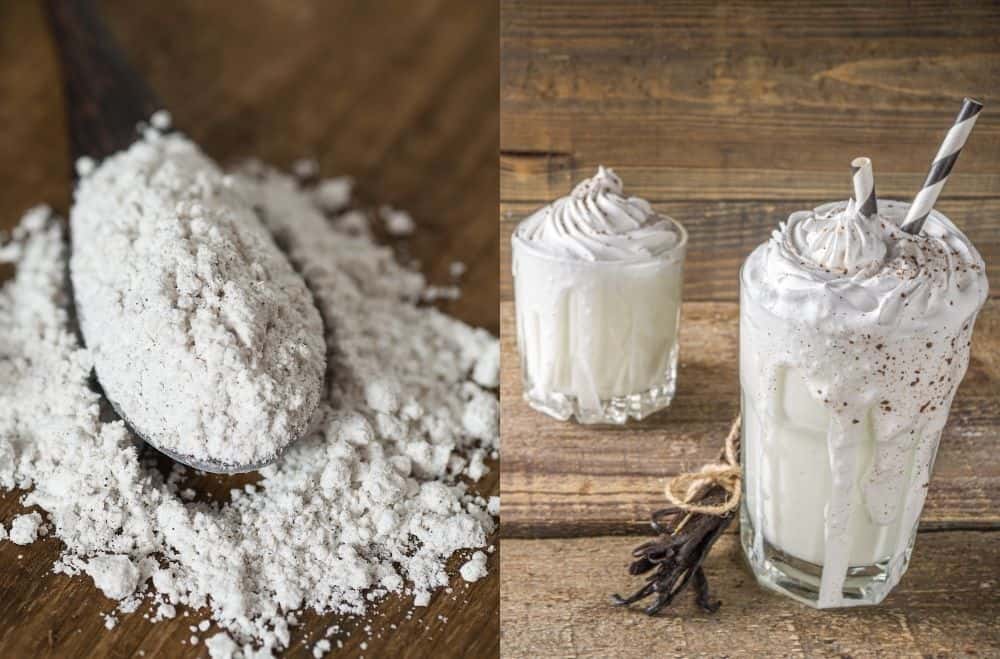 Preparation time: 5 minutes
Cooking time: N/A
Total time: 5 minutes
Servings: 2 
Ingredients
1 ¾ cups whole milk
¾ cup evaporated milk
¾ cup condensed milk
2 tsp vanilla extract
2 cups ice cubes
whipped cream, to taste
sprinkles, for garnish
Instructions
In a high-speed blender, add ice cubes. Pour in whole milk, evaporated milk, condensed milk, and vanilla extracts.
Blend at high speed for a minute or two until everything is well combined.
Pour the milkshake into serving glasses and top with whipped cream and sprinkles.
Serve.
Ingredient Breakdown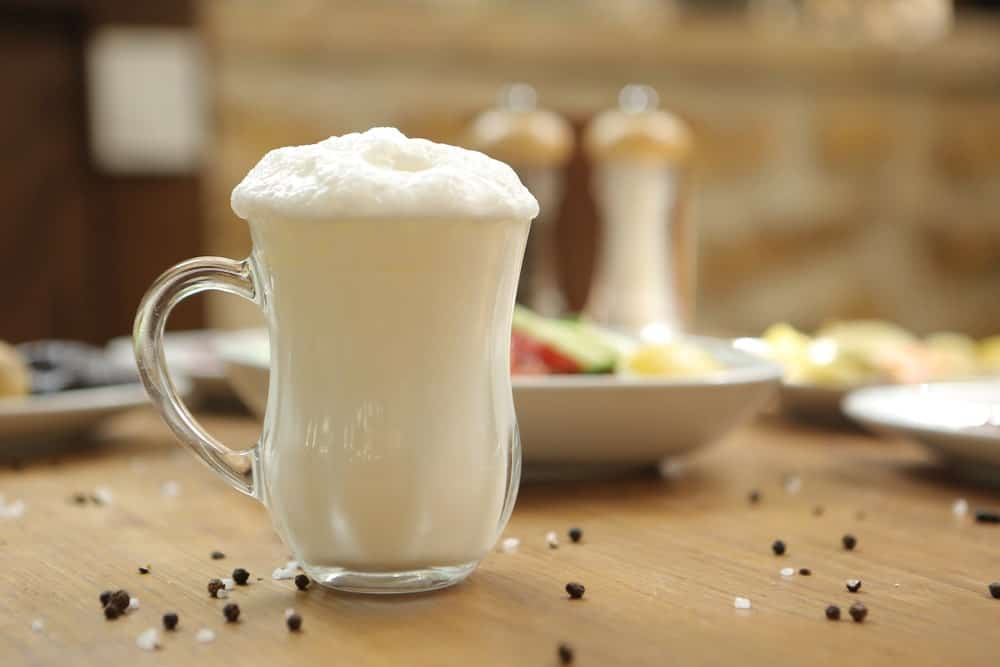 Whole milk: Milk is the main ingredient used in making a milkshake. It sets the base for this recipe. To ensure your milkshake is creamy and thick without adding ice cream, use whole, full-fat dairy milk.
Evaporated milk: Evaporated milk is just like regular milk, but as the name indicates, it is evaporated. So, it is thicker than regular full-fat milk which makes the milkshake creamy and rich.
Condensed milk: Condensed milk is a thick milky syrup that is very sweet. It is often used in place of sugar and adds sweetness and richness to any dessert. Since we are not using ice cream, condensed milk is a great way to add sweetness to this milkshake.
Vanilla extract: Since it is a vanilla milkshake, we are going to use vanilla extract. You can use fresh vanilla beans as well.
Ice cubes: To ensure the milkshake is served chilled, use ice cubes. Ice cubes also give this milkshake a thick texture.
Whipped cream: Finish the milkshake off with whipped cream. You can use sprinkles to garnish the milkshake before serving.
Milkshake Variations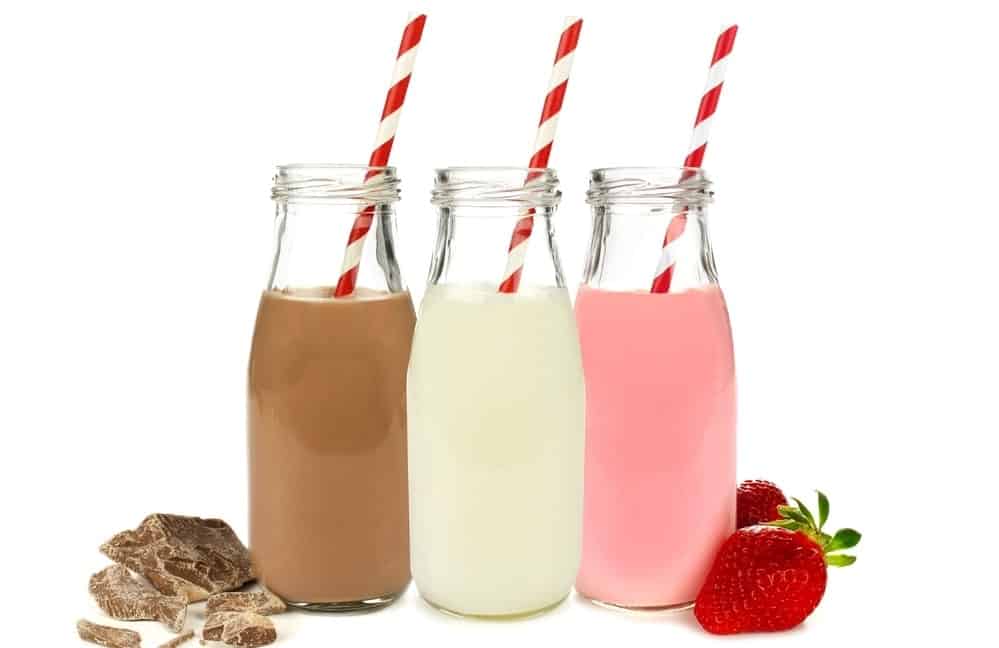 A simple vanilla milkshake undoubtedly tastes delicious, but you can change a few ingredients or add a few to switch up you. Here are a few ideas you should try:
Banana: There are so many reasons you should add a banana to your milkshake, and these reasons don't involve the rich flavor of banana only. Now, if you love bananas, adding them to this milkshake will make you very happy. For one, you will get the banana flavor in it. But above it, a banana will ensure the milkshake is thick and creamy. Plus, using a ripe banana means you don't have to adjust sweetness by adding sugar to it. A ripe banana is naturally very sweet, so it's a win-win!
Maple syrup: Maple syrup is sweet and has a toffee and caramel-like flavor. Adding it to the milkshake will give it a new dimension and will enhance the flavors.
Cinnamon: Cinnamon offers warmth and a rich flavor to any dessert. You can add it to this milkshake recipe and enjoy the refreshing, cozy, and woodsy flavor of this spice.
Peanut butter: This milkshake doesn't really have to be vanilla-flavored. You can add so many more ingredients to enhance its flavor. Peanut butter adds a rich, creamy, and delicious nutty flavor to the milkshake. Plus, it is sweet as well.
Heavy cream: You can use heavy cream instead of evaporated milk as well. When you blend heavy cream, it starts to thicken up. So, if you love ultra-thick and creamy milkshakes, try using heavy cream. You won't regret it.
Syrups: You can add more flavor by adding chocolate syrup, strawberry syrup, etc., to deviate from the vanilla flavor.
Can you make a vegan version of this recipe?
If you are on a vegan diet and craving milkshakes, no problem at all! You can make a vegan version as well. All you have to do is replace dairy ingredients with non-dairy ingredients. The best ingredient to use for a vegan milkshake is coconut milk because it is thick and creamy. You can also use maple or agave syrup to add some sweetness.
You Might Also Like: