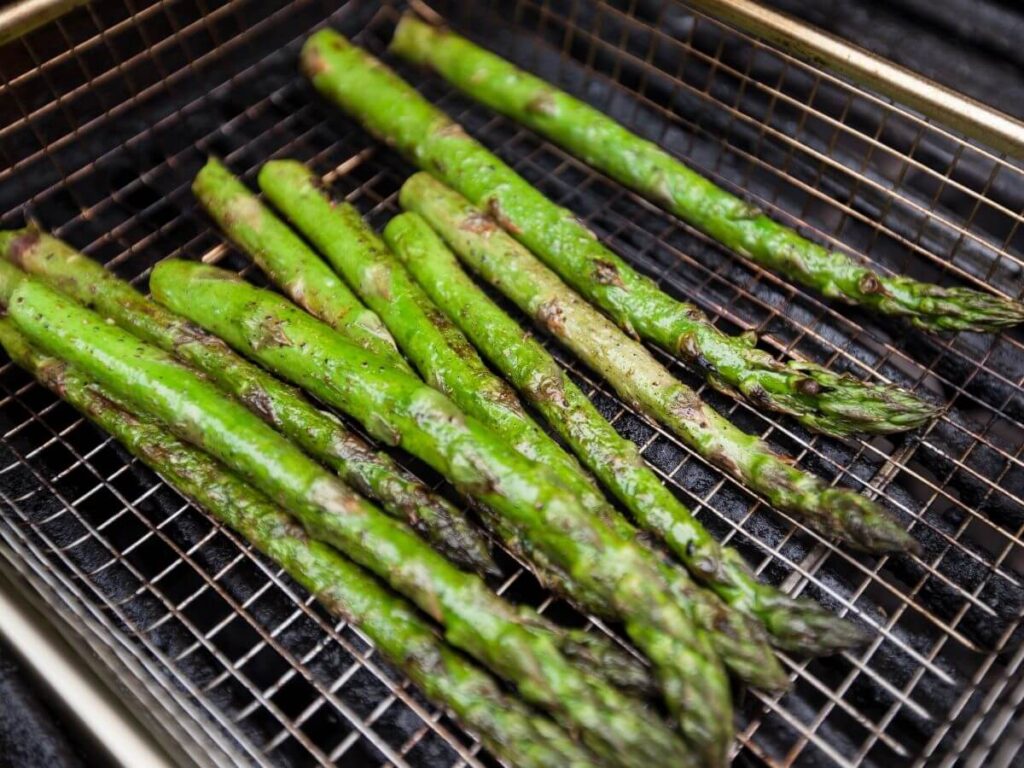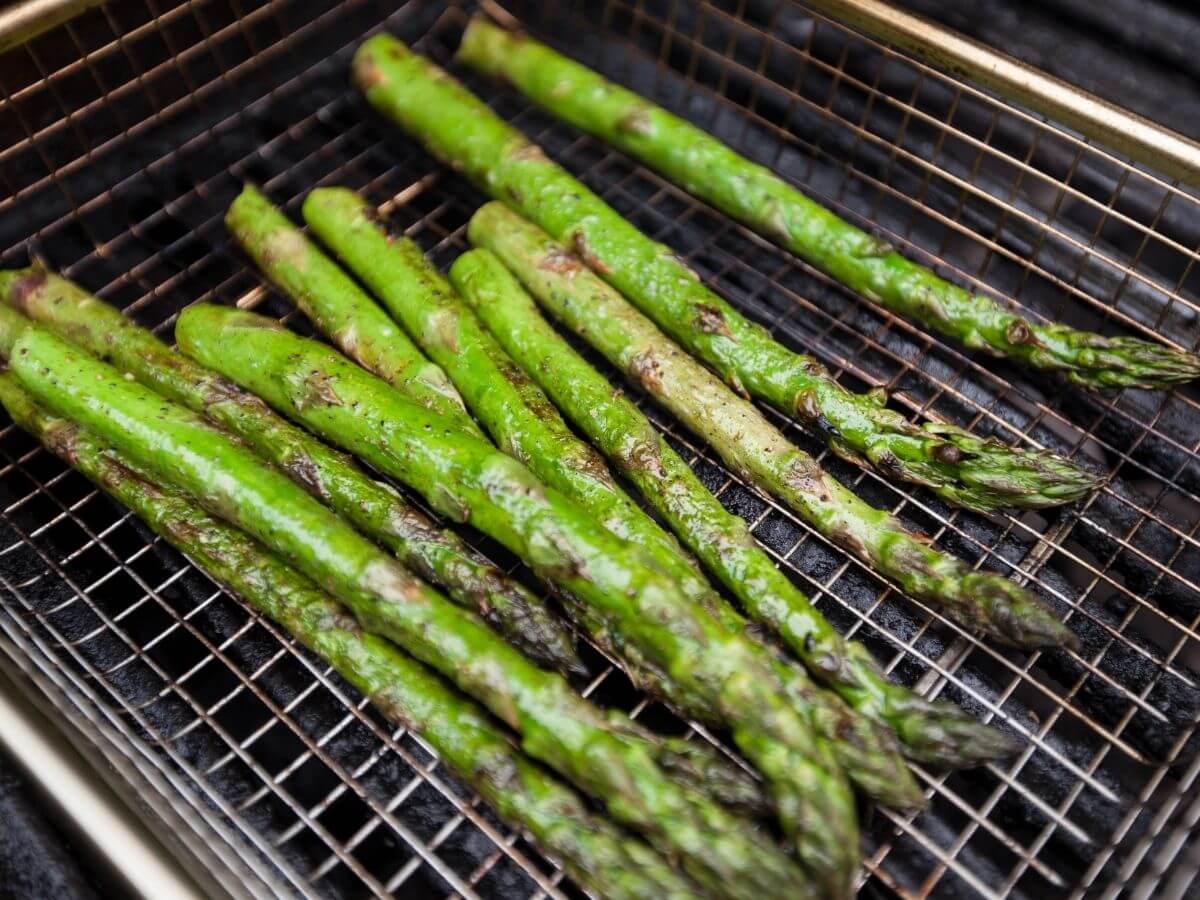 You can cook asparagus in several different ways. Sauté them in butter, and they will taste just perfect. However, when you grill them, the flavors go to the next level. The smokiness and slight char from the grill make asparagus tender and utterly delicious.
The article will give you all the details on how to make asparagus on the grill.
What is asparagus?
Asparagus is widely known for its spear tips. The vegetable is usually grown in the wild regions and is harvested in early spring. It has a strong flavor that resembles broccoli and goes well when paired with several other flavors. It is a most common side dish with steaks and BBQs.
What to look for when buying asparagus
You can buy asparagus from any grocery store or farmer's market. To ensure you are buying fresh produce, here are a few things you should keep in mind:
Color: Asparagus comes in beautiful shades of green. You can clearly see the green bright and then slowly fading away across its length. So, choose the ones with a fresh green color that lightens up to a white at the stalk. Don't select the ones that have a dull color. Also, avoid the ones that have a brown color or patches.
Texture: Asparagus should be firm to touch. The texture should be smooth, and they should be able to stand straight. Also, the tips should be closed, not blooming.
Size: Asparagus comes in different sizes. You can select from the tiny to jumbo ones. Whatever bunch you choose, make sure they are equal in size. It aids in even cooking.
How to cut asparagus for grilling
The bottom of the asparagus is woody and very tough. That's why it is usually not recommended for eating. So, to prepare asparagus for grilling, first, you have to snap the woody end to break it apart from the eatable part of the asparagus. Simply bend it, and it will come off. Then trim the ends.
How to make asparagus on the grill
Making asparagus for grilling is super easy. Here are the steps to follow:
Place the trimmed asparagus in a large bowl and drizzle olive oil on top.
Next, sprinkle salt and black pepper evenly and generously. You can also use paprika and garlic powder.
Preheat the grill and clean it.
There are two ways you can grill the asparagus. Place it directly to the grill or place it on aluminum foil. Placing it directly on the grill will give the asparagus a beautiful char.
Place the asparagus on the grill in such a way that they get diagonal char.
Cover the lid and let them cook for about 6 to 8 minutes.
Using tongs, flip the asparagus halfway into the grilling.
Once done, take them off the grill and enjoy!
You Might Also Like: