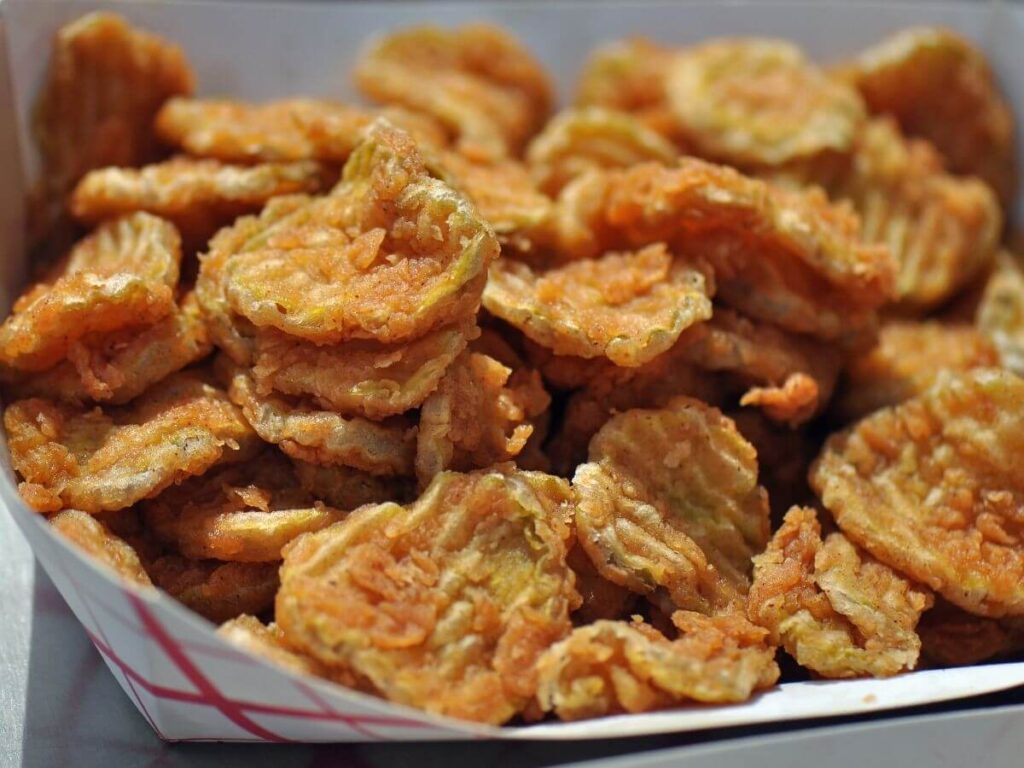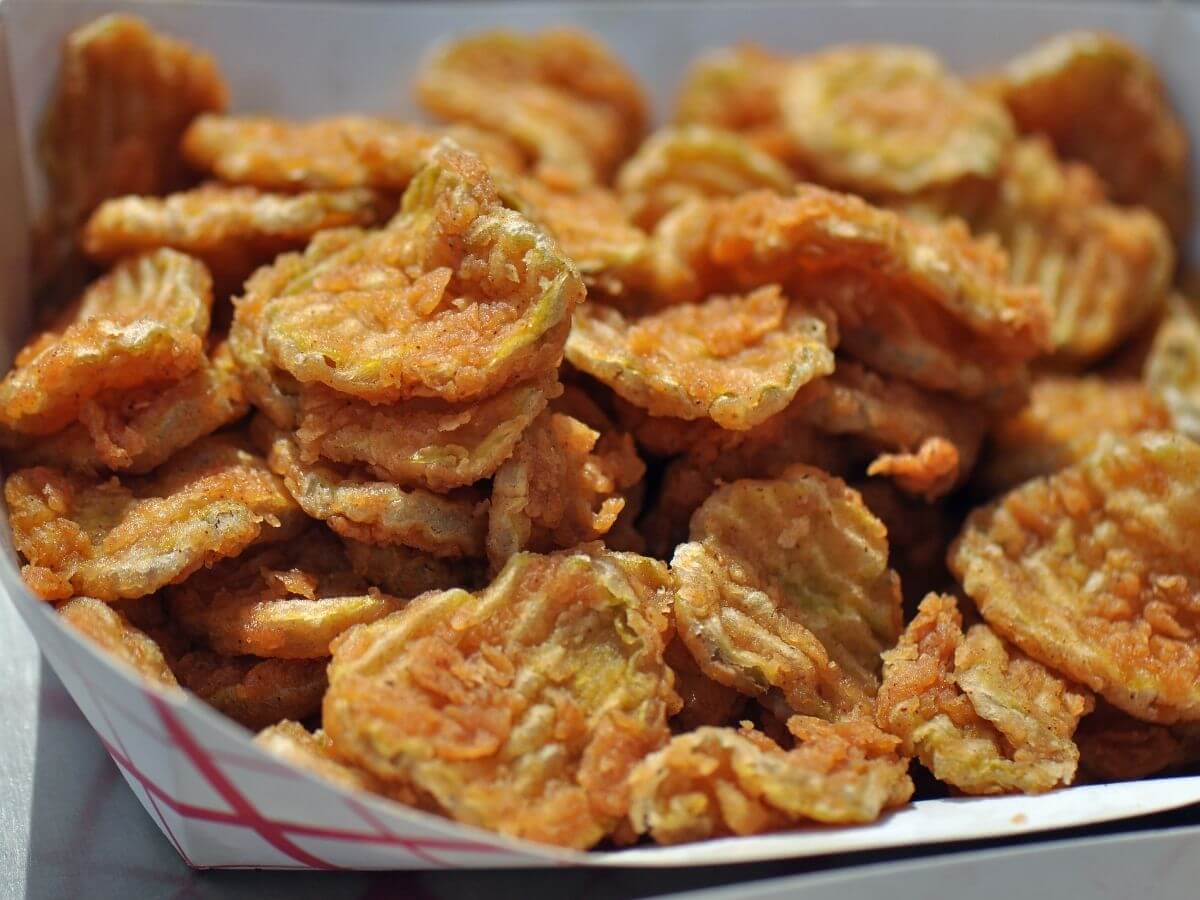 Whoever came up with the idea of the fried dill pickle is a genius. This delicious appetizer is perfect for parties, and it's so easy to make in the air fryer. All you need are some pickles, oil or cooking spray, and your favorite seasoning blend or bread crumbs. In just minutes, you'll have a tasty snack that everyone will love. So grab your air fryer and keep reading to learn how to make fried pickles the air fryer.
The History of the Deep Fried Pickle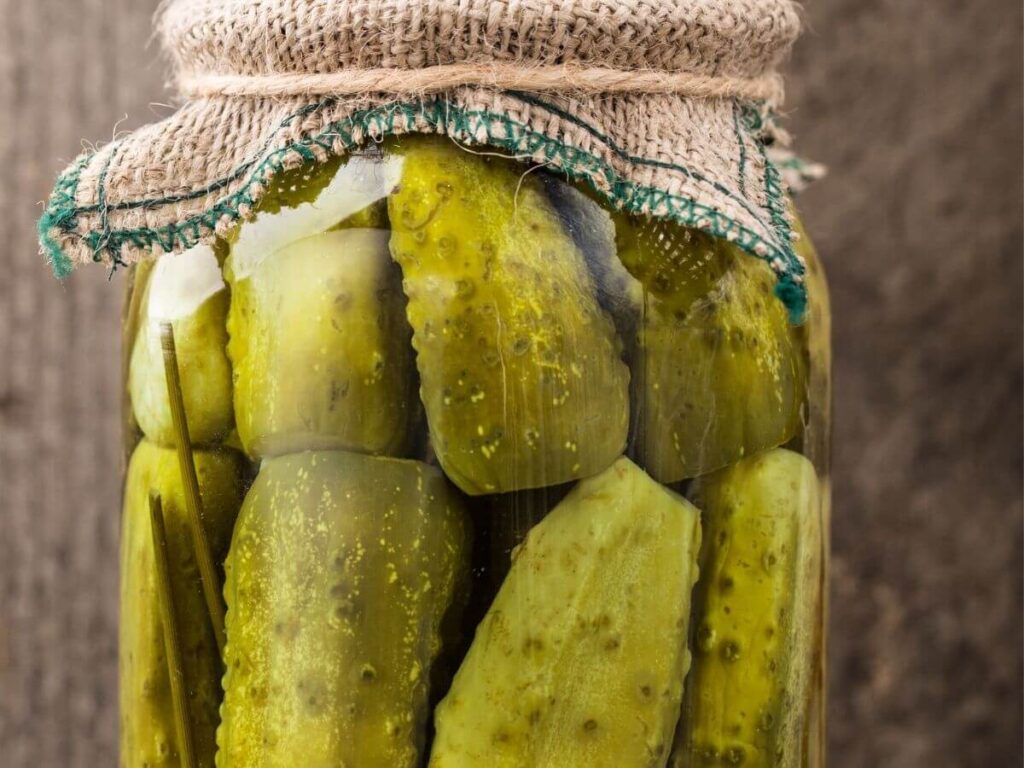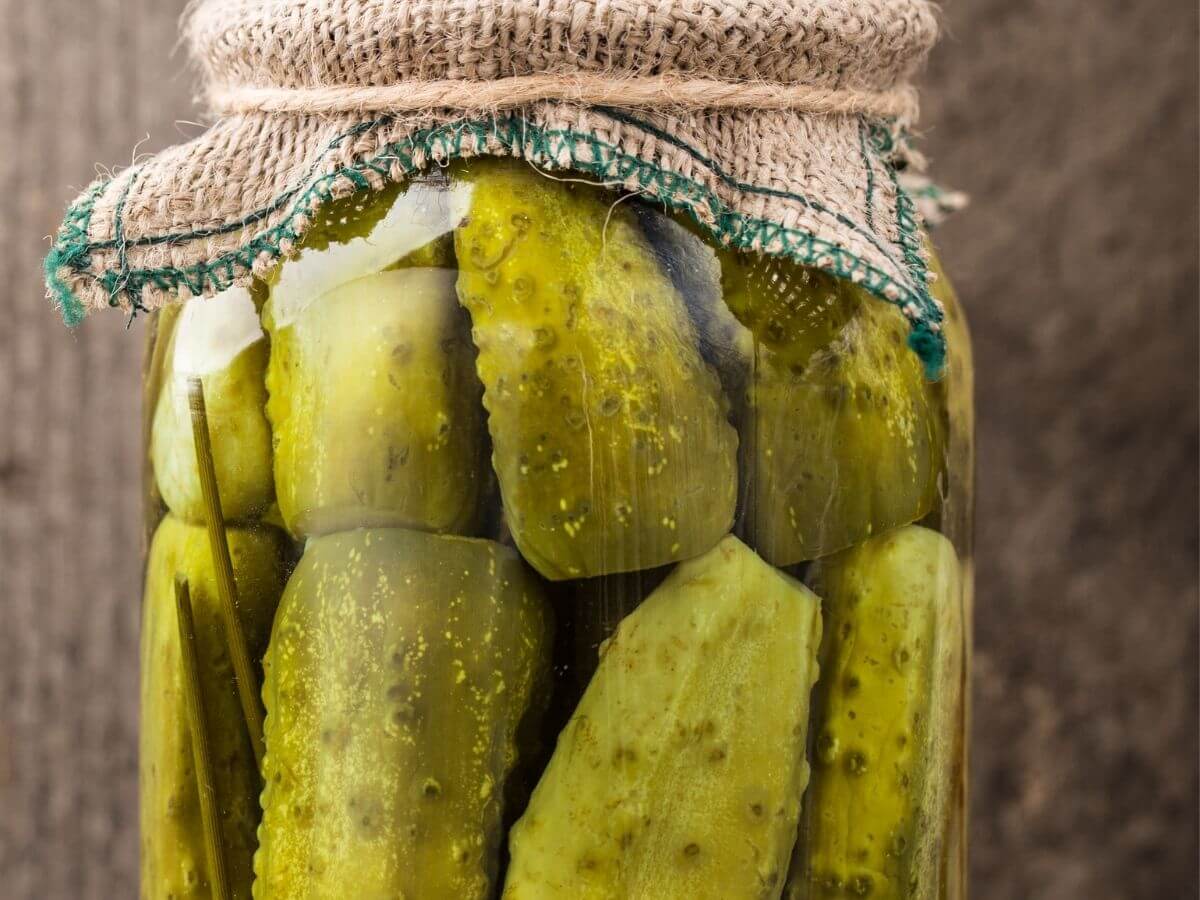 Pickles have been around for thousands of years, and there's evidence that they were being fried as early as the 1800s. However, the restaurant that has the most legitimate claim to the beloved dish is the Duchess Drive-In. Located in Arkansas, the Duchess Drive-In made fried pickles available on its menu in 1963. There is also another restaurant-the Hollywood Cafe in Mississippi-that claims to have invented fried pickles, but the Duchess Drive-In is widely recognized as the true creator of this dish.
The inventor of this delectable snack was the owner of the Duchess Drive-In-Bernell Austin. Nicknamed "Fatman," Austin was always looking for new and innovative ways to prepare food. He decided to fry pickles because of their abundance, as his restaurant conveniently sat in front of a pickle factory. He threw them in some catfish batter and fried them up. The rest, as they say, is history.
Fried pickles quickly became a hit with both locals and travelers alike. People loved the combination of the salty, juicy pickles with the crispy breading. Austin eventually made fried pickles a staple of his restaurant, and they've been a popular menu item ever since.
The next few decades saw fried pickles popping up on menus all across the country. From Texas to New York, this dish was becoming a national sensation. And in recent years, fried pickles have only become more popular. Thanks to the rise of the air fryer, making fried pickles at home has never been easier.
So whether you're a fan of the classic fried pickle or you're looking to try something new, this dish is a perfect choice. And with the air fryer, you can have it on the table in no time.
What Makes Frying Pickles Using the Air Fryer Different?
Frying pickles in the air fryer is a healthier alternative to deep-frying. Since the pickles are cooked in hot air, they don't absorb as much oil. This means that they're lower in calories and fat than traditional fried pickles. Air frying also gives the pickles a crispier texture, which is something that many people enjoy.
Another benefit of using the air fryer is that it's much less messy than deep-frying. You won't have to deal with hot oil splattering everywhere, and clean-up is a breeze. Plus, since the pickles are cooked in a basket, you can easily check on them as they're cooking.
So if you're looking for a healthier and less messy way to make an air fried pickle, the air fryer is the perfect appliance for the job.
How to Make Fried Pickles in the Air Fryer – Recipe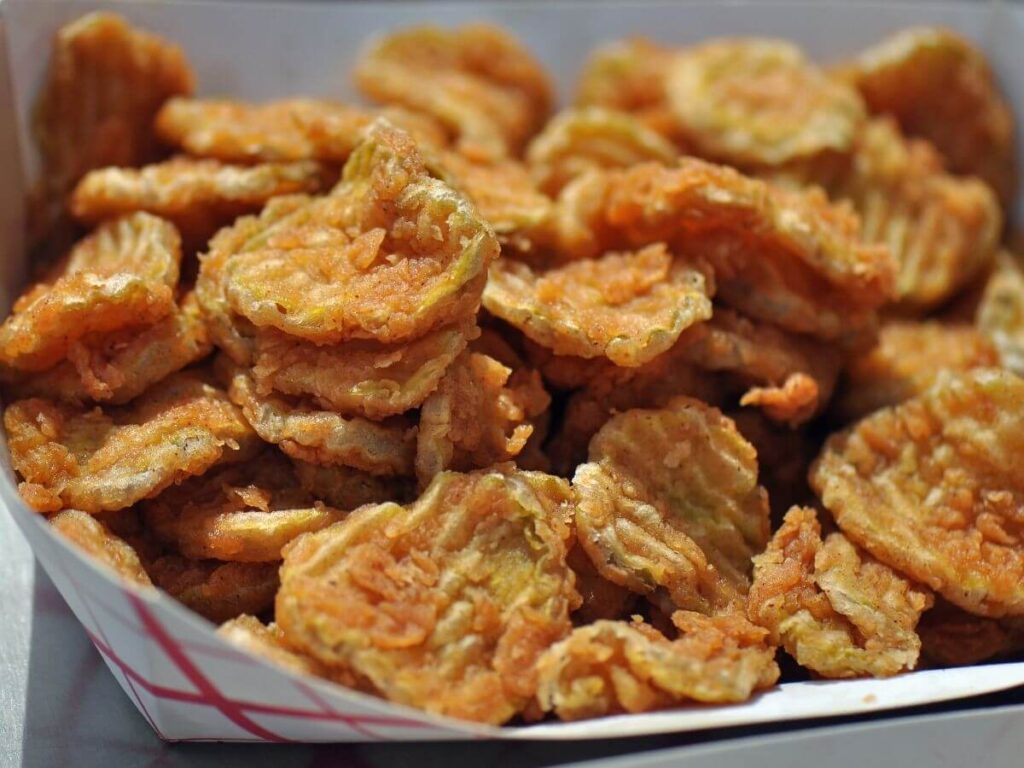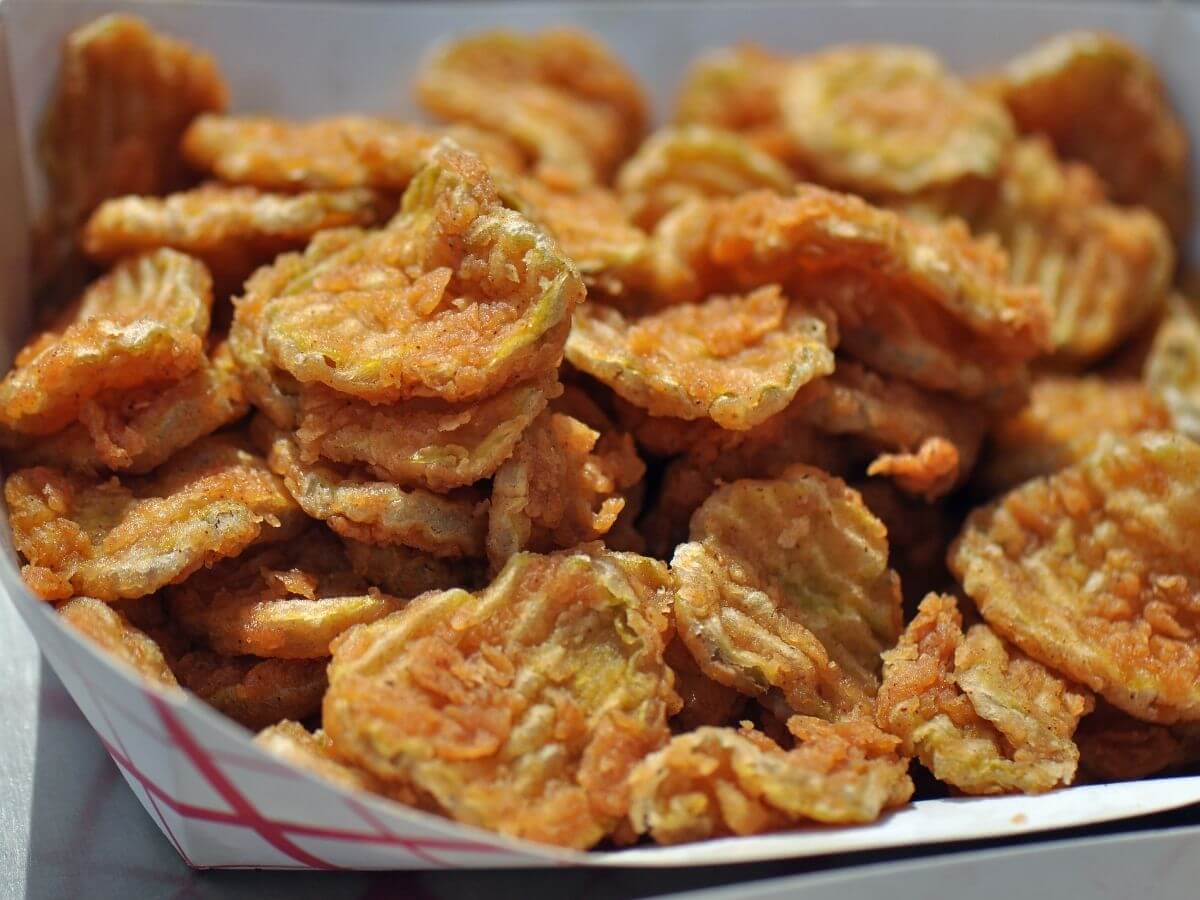 Now that you know all about air fried pickles, it's time to learn how to make them. This dish is super easy to prepare, and it only takes a few minutes to cook.
Ingredients:
1 jar of dill pickles
1 teaspoon garlic powder
½ cup all-purpose flour or almond flour
1 teaspoon onion powder
1 teaspoon Old Bay seasoning or cayenne pepper
½ cup milk
Vegetable oil, olive oil, or cooking spray
Instructions:
Dry the pickles: Start by draining the pickle juice and pat the pickles dry with a paper towel.
Prepare the batter: In a medium bowl, whisk together the flour, garlic powder, onion powder, Old Bay seasoning or cayenne pepper, and milk.
Coat the pickles: Working in batches, dredge the pickles in the flour mixture until they're fully coated.
Spray the basket: Lightly spray the air fryer basket with vegetable oil, olive oil, or cooking spray.
Cook the pickles: Place pickles in the air fryer basket in a single layer and cook at 400 degrees for 10 minutes, or until golden brown and crispy. Be sure to shake the basket halfway through cooking.
Serve and enjoy: Serve the air fried pickles with your favorite dipping sauce and enjoy!
What You Can Serve With Your Air Fried Pickles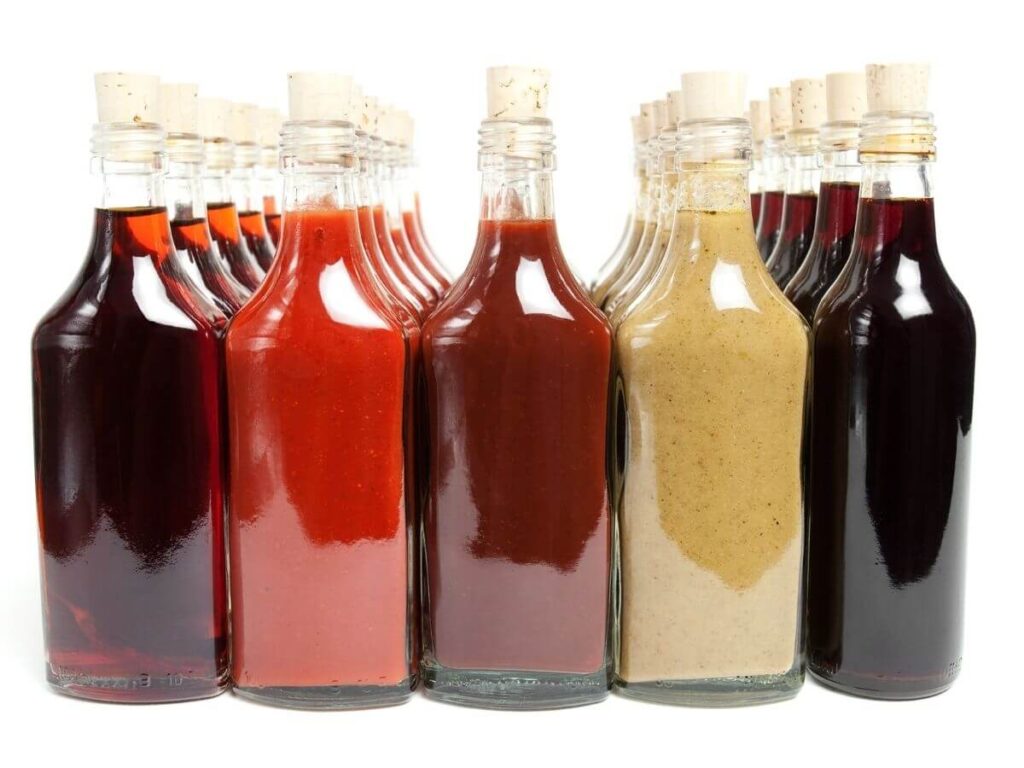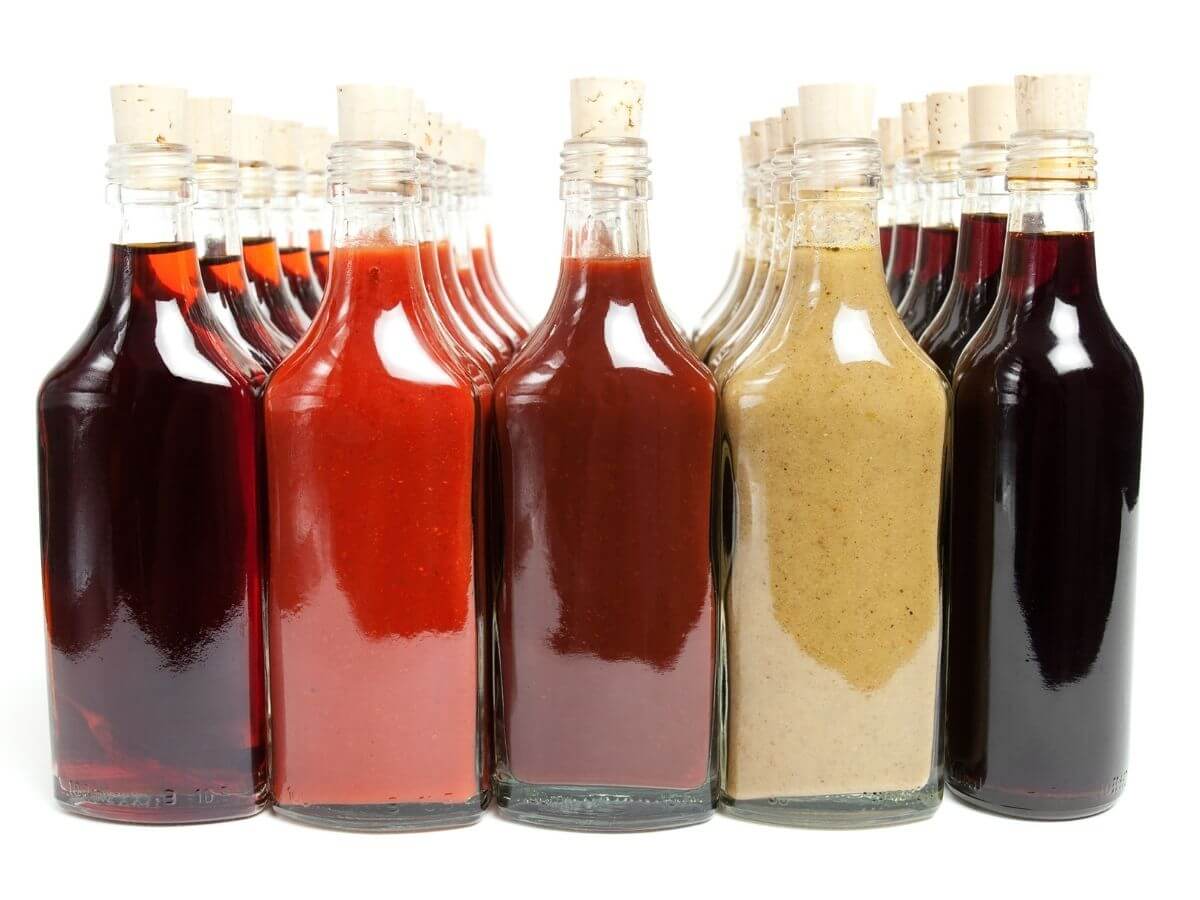 While a deep fried pickle is already delicious on its own, you can also serve them with a dipping sauce. Ranch dressing, honey mustard, and BBQ sauce are all popular dipping sauce choices. You can also get creative and try other sauces like tzatziki, Sriracha mayo, or sweet chili sauce. Here are a few other ideas:
Fry Sauce: Mix ketchup and mayonnaise together for the perfect sauce for all fried foods.
Tartar Sauce: Another great option for fried pickles, tartar sauce is a perfect blend of salty and tangy flavors.
Buffalo Sauce: For a spicy twist, try serving your fried pickles with buffalo
Cheese Sauce: If you're a fan of cheesy fries, you'll love this dipping sauce. It's perfect for satisfying your cravings.
Yum Yum Sauce: This Japanese sauce is sweet, savory, and slightly spicy. It's delicious on just about anything.
Ranch Dressing: Ranch is always a good choice, especially if you're serving your fried pickles as appetizers.
Spicy Mayo: This sauce is a popular choice for sushi, but it also goes great with fried pickles. It's easy to make at home by mixing together mayonnaise and Sriracha sauce.
Tips for Making Air Fryer Fried Pickles
Now that you know how to make fried pickles, here are a few tips to help you get the perfect air fryer fried pickle results:
Use fresh pickles: If possible, use fresh pickles for this recipe. They'll have the best flavor and texture.
Slice the pickles thinly: For the best results, slice the pickles into thin rounds. This will help them cook evenly and get nice and crispy.
Preheat the air fryer: Be sure to preheat the air fryer before adding the pickles. This will help them air fry faster and more evenly.
Don't overcrowd the basket: When cooking, be sure to place pickles spread out in the basket. If they're too close together, they won't cook evenly.
Shake the basket: halfway through cooking, shake the basket to help the pickles cook evenly.
Let them cool: When the pickles are done cooking, let them cool for a few minutes before serving. This will help them firm up and get extra crispy.
You Might Also Like: