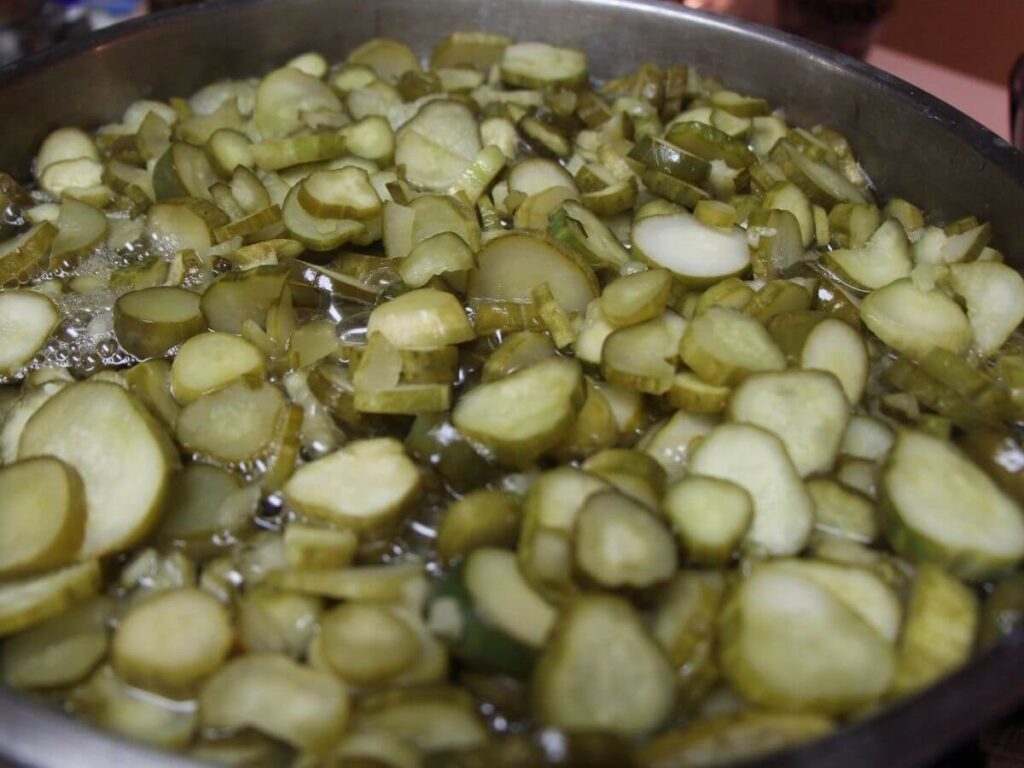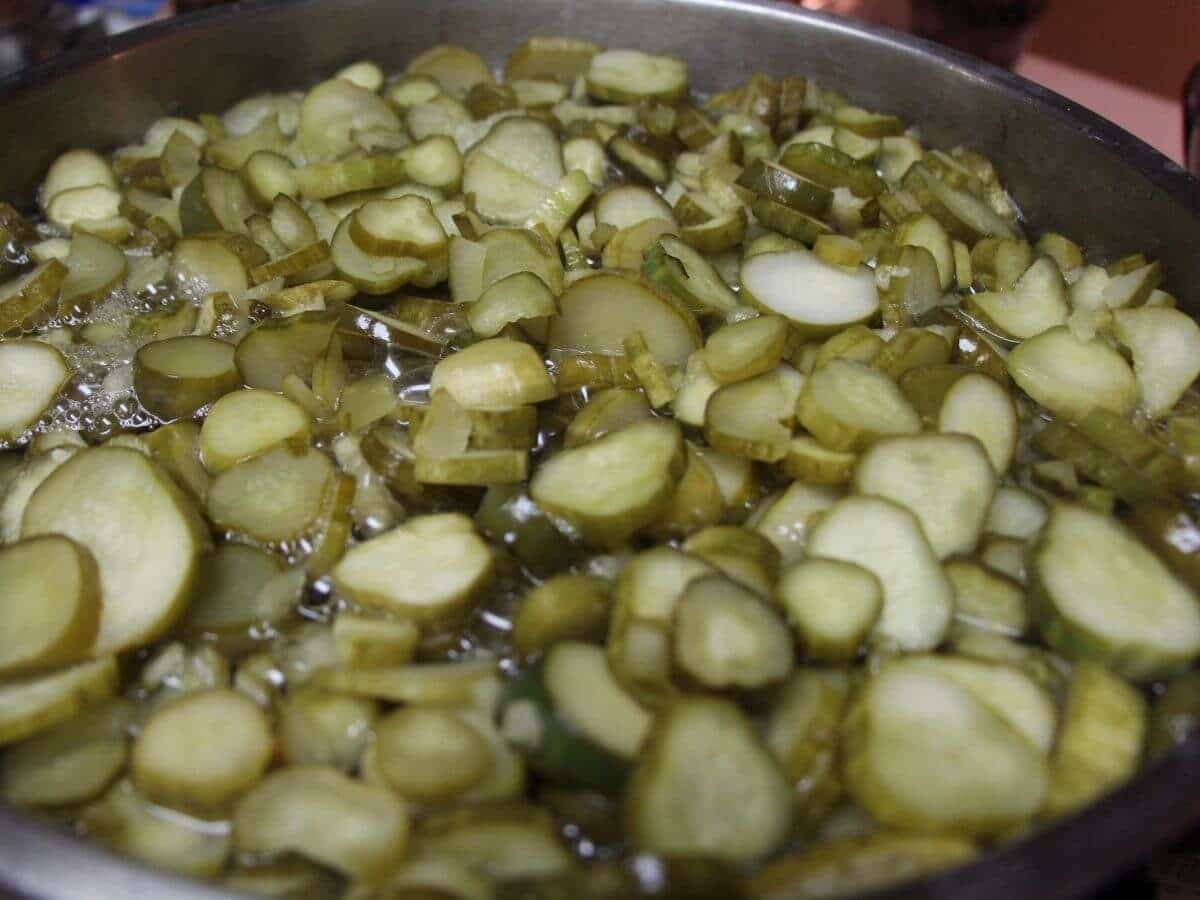 Vinegar and cucumbers go hand in hand and quite honestly make a magical combination. You can marinate cucumbers in vinegar for a refreshing and light summer salad or side dish for any weeknight.
The recipe to marinate cucumbers in vinegar below is beyond easy and can be made within minutes. Keep reading to learn how to marinate cucumbers in vinegar.
How to Marinate Cucumbers in Vinegar
You can use any type of cucumbers such as Persian, English, or regular ones for this recipe. But if you want to experience the best taste, then consider using fresh cucumbers from the garden regardless of their type. If you're buying them from a grocery store, then pick the firm ones that don't have any soft spots or blemishes.
Ingredients
5 regular-sized cucumbers
1 cup of vinegar (rice, white, or apple cider vinegar)
½ cup of water
½ cup of sugar (less or more according to your preferences)
1 teaspoon of salt
1 red onion (optional)
Instructions
If the skin of your cucumbers is thin and light, you can leave it on. Wash the cucumbers and cut them into thin slices. If the skin is tough and thick, you'll need to peel it off before slicing.
Cut the red onions into very thin slices. (if you're planning to add them)
Place cucumbers slicers (and onion) into a large bowl and set it aside.
Grab a medium-sized bowl and add the remaining ingredients and stir the mixture until the sugar gets dissolved.
Pour the mixture into the bowl containing the cucumbers (and onions). Make sure that each slice is coated thoroughly and evenly with the vinegar.
Place the bowl in your refrigerator for about 25 to 30 minutes.
Remove the bowl from your refrigerator, drain the excess liquid, and place the marinated cucumbers in a serving bowl.
Tips to Serve Marinated Cucumbers
You can also turn your marinated cucumbers into a perfect salad by adding a splash of olive oil and sliced or cherry tomatoes.
Add fresh herbs, slices of squash, yellow or red peppers, and green bell peppers to your marinated cucumbers.
If you want to add a burst of flavor, add fresh dill or fresh basil to your marinated cucumbers.
FAQs
How to Store Leftover Marinated Cucumbers?
You can use an airtight container or jar for your marinated cucumbers to store in the refrigerator. This way, they'll stay fresh for up to 3 days.
How to Make Marinated Cucumbers Keto-Friendly?
You can use your favorite keto sweetener instead of sugar if you want your marinated cucumbers to be keto-friendly.
What Type of Vinegar is Best for Marinated Cucumbers?
There is no one-word answer to this question because it's a matter of your personal taste. A lot of people prefer apple cider vinegar because it doesn't have too strong a flavor and comes with a nice crispness. You can use rice or plain white vinegar too.
You Might Also Like: