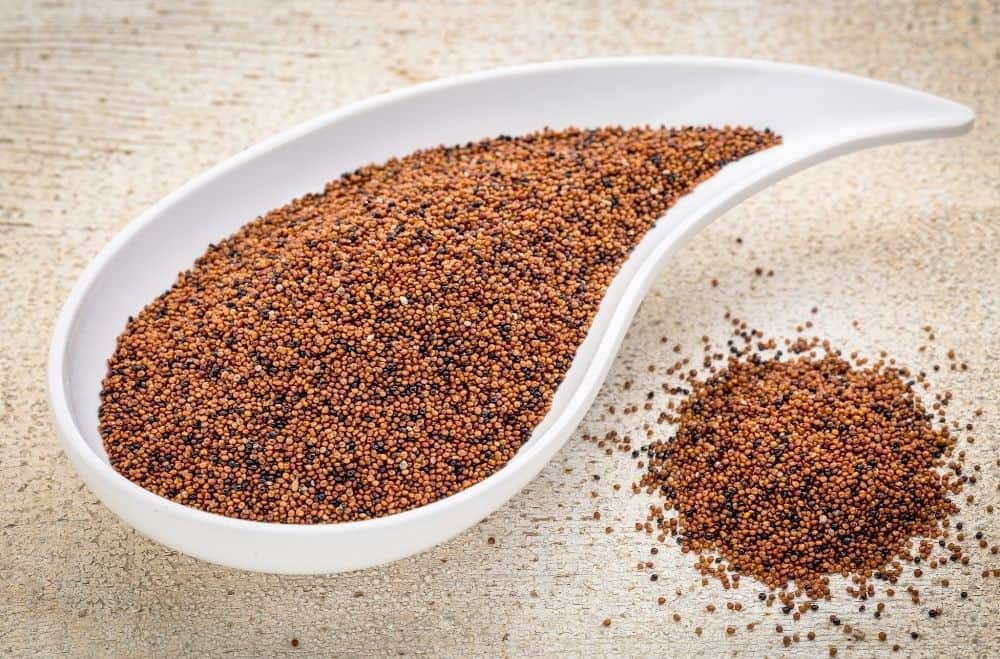 Kaniwa, part of the flavonoids family, is not a commonly used food around most households, but it should be. This high nutritional value ancient grain makes an excellent addition to any diet. But if you are still unsure about it, take a few minutes to learn more about what it is and how to cook it. Then maybe give it a try and see what you think.
What is Kaniwa?
Although often called Kaniwa grain, it is actually a tiny seed that originated from the Andes Mountains. It is sometimes referred to as baby quinoa because of its resemblance to the quinoa grain.
Kaniwa is often preferred over its cousin quinoa because it has a slightly sweet, nutty flavor whereas quinoa is quite bitter. Kaniwa is not bitter because it does not have bitter saponins. You are probably wondering what a saponin is. It's a chemical compound often found in different types of grains.
How to Cook Kaniwa
Cooked kaniwa makes a perfect addition to salad, soup, a vegetable dish, and stir fry. It can also be served as a pilaf or as a side dish to foods like fish or chicken. You can also grind it up into fine flour for baked goods that call for regular flour or wheat flour.
Kaniwa is easy to cook and it tastes the best when you toast it before cooking it. Then bring one cup of dry organic kaniwa seed and two cups of water to a boil, then lower the heat and let it simmer for 15-20 minutes. Add salt to taste.
Health Benefits of Kaniwa
Kaniwa is low in calories, high in dietary fiber, and has more protein than most grains. This vegan, high antioxidant food Is chock full of vitamins and minerals; including calcium, iron, and zinc. It also contains unsaturated fatty acids and is gluten-free!
Kaniwa & Quinoa Chocolate Chip Cookie Recipe from Healthy Nutritious
If you like chocolate chip cookies (who doesn't?), you are going to LOVE Kaniwa and Quinoa Chocolate Chip Cookies from Healthy Nutritious. is These delicious cookies are packed with healthy ingredients including coconut oil and chia seeds.
Check out this amazing recipe from Healthy Nutritious here.
Kañiwa & Coconut Pancakes
You can also find an amazing recipe for Kaniwa and Coconut Pancakes on Amazon and you can get it for free if you have Kindle Unlimited. Don't have Kindle Unlimited? You can get a free two-month trial where you will have access to over one million books that you can read for free. You can cancel your trial anytime before the two months are over and you will not be charged. Click on the banner below to learn more.

You Might Also Like: