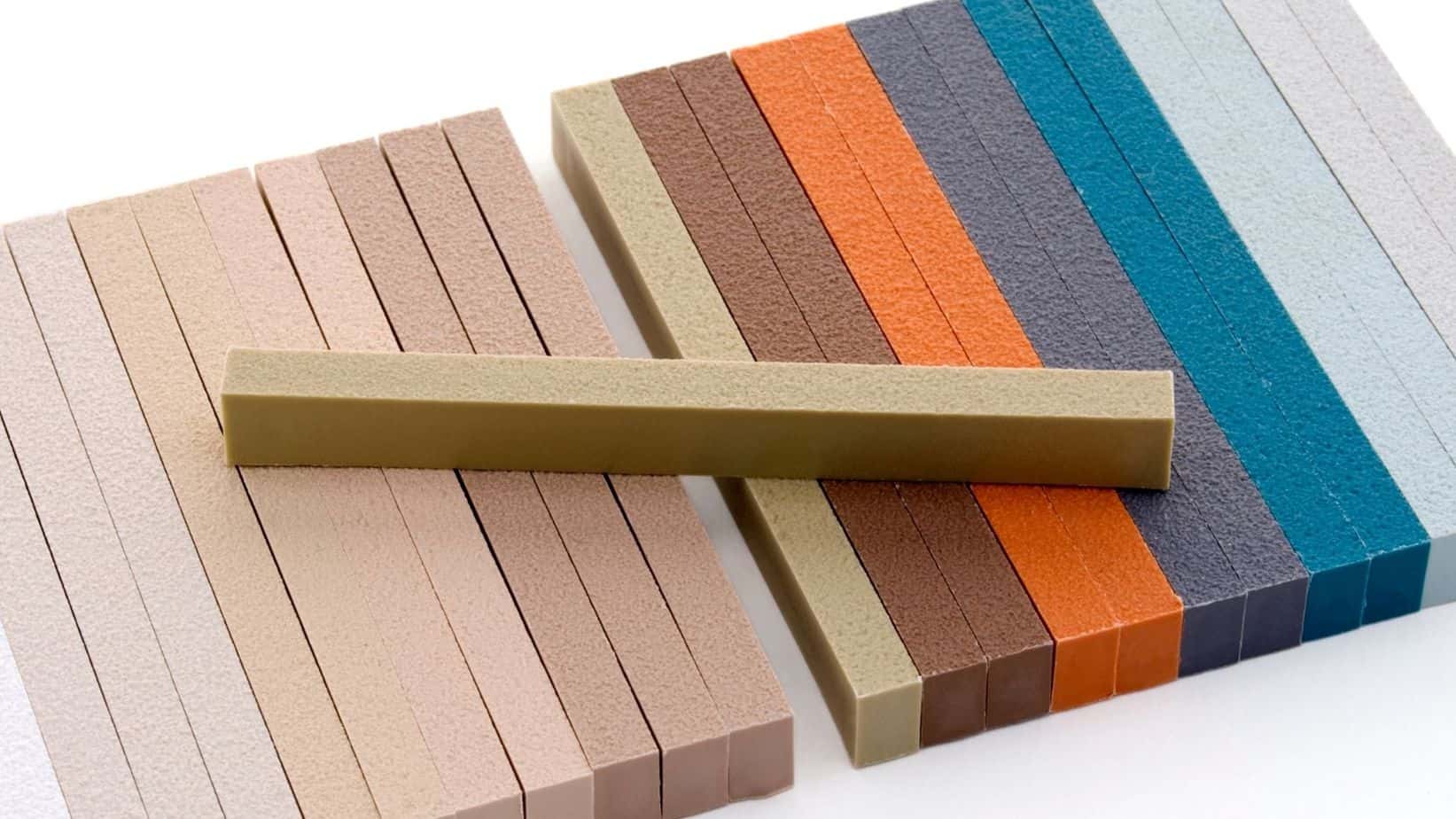 Step aside white grout. You can now add a luxurious look to your rooms with metallic grout in shades of silver, gold, bronze, or any bright color you can imagine. A touch of shine, along with some imagination, can produce looks that everyone will love.
If you want to update your standard tile, use metallic grout, glitter grout, or any colorful grout. Metallic grout can produce a sophisticated and opulent-looking result in various areas of your home.
Silver or Platinum Metallic Grout in a Kitchen
Combined with a smooth backsplash, silver or platinum tile grout will add just enough sparkle to create a lovely look in your kitchen without being gaudy. Either choice of grout will work exceptionally well in an all-white kitchen to keep the design from looking too sterile. If you've tiled the wall above your range, silver or platinum grout will make the tile pop. You can also tile the front of a peninsula with silver or platinum grout.
Gold Metallic Grout in a Bathroom
Selecting gold grout with white marble tile will produce a classy look in almost any bathroom. Gold grout also looks especially eye-catching with black tile. The grout will keep the flooring from appearing too dark. The glittery appearance will also capture everyone's attention and create a distinctive look, especially in a master bathroom. You can use gold grout in a frameless shower to add an elegant appearance to the tile that your family will love. To create an accent wall, tile the area behind a freestanding tub and then use gold grout to make that wall shine.
Bronze or Copper Metallic Grout in a Master Bedroom
If you have a fireplace in your master bedroom with a tiled surround, use bronze or copper grout to bring more interest and flair to the design. Add tile with bronze or copper grout from the fireplace to the ceiling to create a stunning focal point. You can also create a unique, modern headboard design with gorgeous tile squares and bronze or copper grout. The metallic appearance of the grout will add a chic richness to your bedroom that you won't find in many homes.
Where to Buy
You can find metallic grout at any home improvement store or on Amazon.
Metallic Grout is Really FUN!
Using metallic grout is an easy way to completely change your tile's appearance and add overall value to your home.
You Might Also Like: