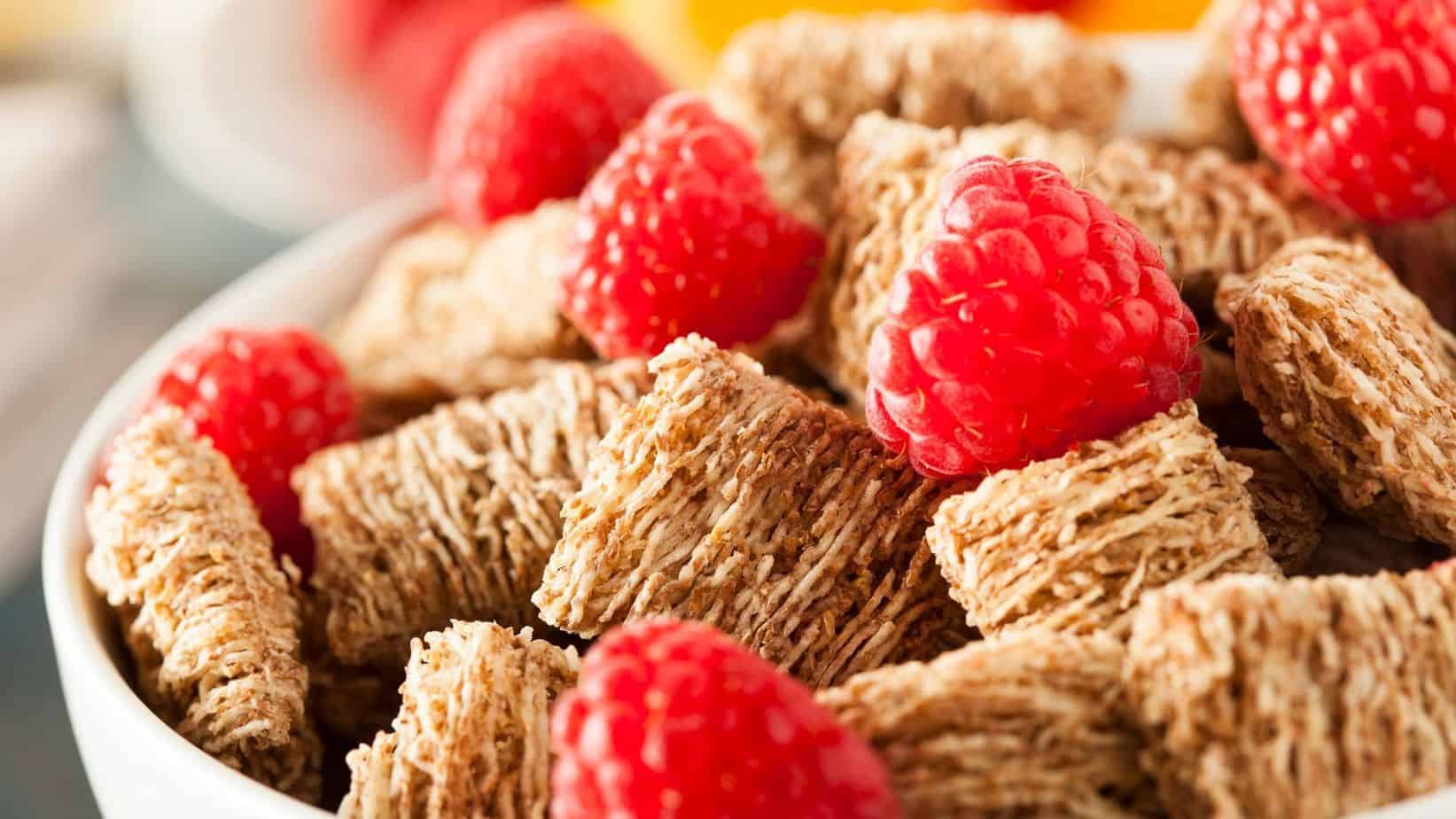 Kashi cereals are made with a blend of seven whole grains, including whole grain brown rice, are a great source of fiber, contain no artificial colors or flavors, and are delicious! It is the perfect and healthy way to start your day.
Kashi makes more than 50 products and most of these products are made with their signature blend of sesame and seven whole grains. It is most famous for its cereal and here are five of their best ones.
The 5 Best Kashi Cereals
1. Kashi GoLean Cereal
Kashi Go Lean Original is a cereal that contains a lightly sweetened mix of crispy soy protein grahams, crunchy fiber twigs, and honey-toasted whole grain puffs. The Go Lean cereal will keep you satisfied all morning. One serving provides you with the recommended daily 12g of protein and 20% fiber.
2. Kashi Chocolate Cereal
Kashi Chocolate cereal is wholesome, very nutritious, and filled with abundant crunch and flavor. It contains brown rice, puffed grain clusters of red wheat, rye, barley, and Fair-Trade chocolate.
It is a great source of fiber, contains 10g of protein, and is the perfect snack in the afternoon when you need that extra boost of energy.
3. Kashi Cinnamon Cereal
Kashi Cinnamon Cereal contains a mixture of spicy organic cinnamon and organic wheat biscuits and each serving provides you with the daily recommended fiber. Its high grain content makes it very filling and packed full of energy, giving you a perfect start to the day.
4. Kashi Peanut Butter Cereal
This cereal contains creamy peanuts paired with puffed grains for a crunchy granola-like texture and a sweet and salty delicious taste. It is Non-GMO Project Verified and suitable for vegans. Some of the ingredients include peanut butter, soy flakes, whole grain oats, brown rice syrup, cane sugar, peanut oil, and sea salt. It is perfect for mixing into Greek yogurt.
5. Kashi Kid's Cereal
Kashi Kid's Cereal comprises three organic kinds of cereal that help kids start their day with something nutritious and tasty. It is a parent-approved but deliciously indulgent cereal that comes in three different flavors: Berry Super Loops, Chocolate Super Loops, and Cinnamon Super Loops. The cool box designs will have them ignoring other cereals that contain artificial ingredients and excess sugar.
Recipes 
From cookies to muffins to smoothies, there's no limit to how creative you can get when finding different ways to enjoy Kashi. Here are 4 of our favorite recipes.
Raisin Muffins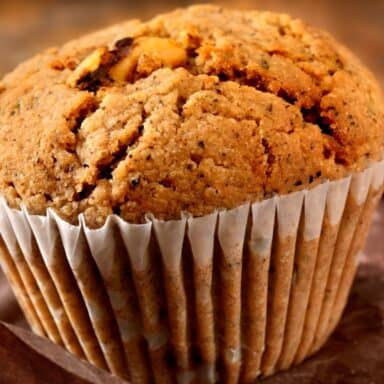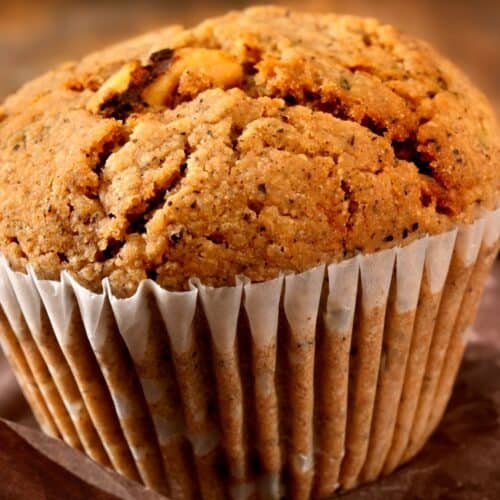 Kashi Cereal Raisin Muffins
Ingredients
All-purpose or whole wheat flour - 1 ¼ cups

Baking soda - 1 ½ teaspoons

Cinnamon - 1 ½ teaspoons

Salt - 1 teaspoon

Undrained peaches in light syrup - 15 ounces

Brown sugar - ½ cup

4 egg whites or ½ cup fat-free egg substitute

Vegetable oil - 1 ½ tablespoons

Kashi cereal - 2 ½ cups

Raisins - 1 cup
Instructions
Mix the dry ingredients; flour, cinnamon, baking soda, and salt in a bowl and set aside

Drain the peaches and save 1/3 cup of syrup and make a smooth puree using a blender.

Mix the sugar, oil, egg substitute, and peach puree.

Add the flour mixture until it's moistened well and then fold in the raisins.

Pour the muffin mixture into the pan and bake at 375 degrees Fahrenheit for 15 to 20 minutes.
Dark Chocolate Sea Salt Cookies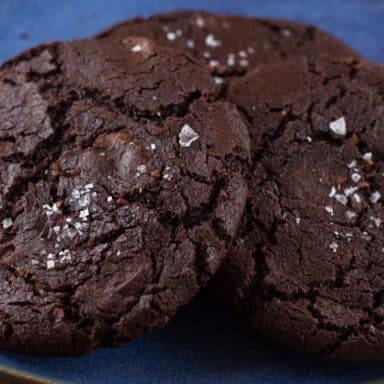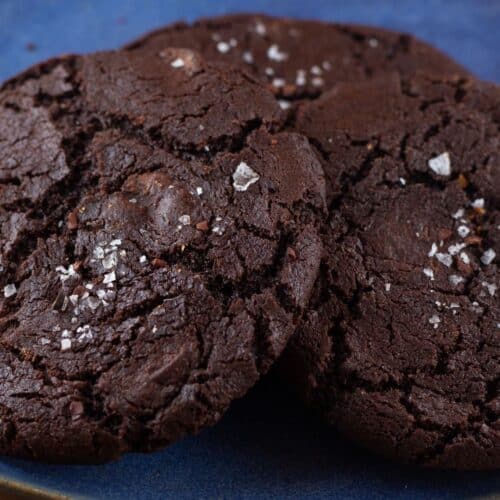 Dark Chocolate Sea Salt Kashi Cereal Cookies
Ingredients
All-purpose flour - 2 ¼ cups

Baking soda - 2 teaspoons

Salt - 1 teaspoon

Softened, unsalted butter - 1 cup

Golden brown sugar - 1 cup

Granulated sugar ½ cup

2 cold eggs

Vanilla extract - 1 tablespoon

Dark chocolate chips - 2 cups

Kashi Go Lean Cereal - 2 cups

Sea salt - 1 ½ tablespoons
Instructions
Mix the dry ingredients, flour, salt, and baking soda and put them aside.

Mix the butter and sugars but don't make them fluffy. Add one egg at a time and mix them well. Then mix in the vanilla extract.

Pour in the dry ingredients and mix them until they are combined. Stir in the Kashi Go Lean cereal and chocolate chips.

Roll the cookie dough into balls the size of a tablespoon and place them on a baking sheet. Sprinkle the balls with sea salt, cover them with plastic wrap and refrigerate for one hour.

Bake the cookies for 13 - 15 minutes at 350 degrees Fahrenheit. Once done, let them continue cooking on the pan but out of the oven for 7 - 10 minutes then move them to a cooling rack.
Dark Chocolate Rasberry Smoothie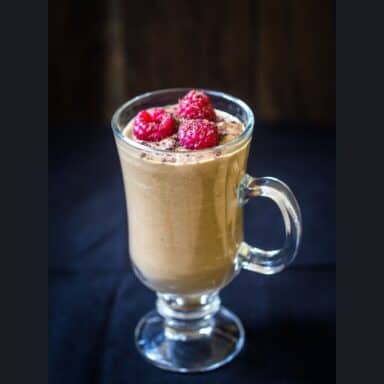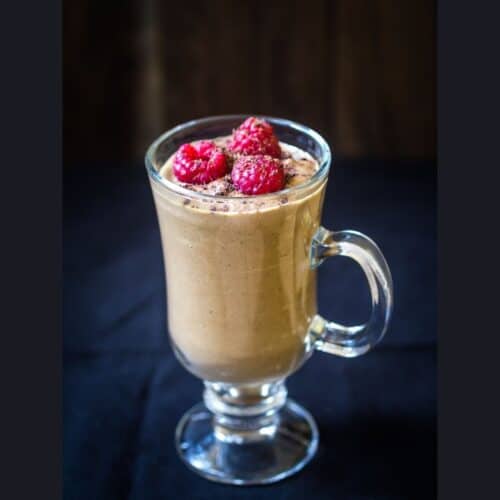 Dark Chocolate Raspberry Smoothie with Kashi Cereal
Ingredients
Frozen raspberries - ½ cup

Frozen bananas - 2

Non-fat Greek yogurt - ½ cup

Skim milk - ½ cup

Crumbled dark chocolate squares 2

A sprinkle of Kashi cereal

Honey for topping
Instructions
Simply blend all the ingredients together.

Use the dark chocolate and Kashi cereal as toppings and add a little honey if you want some additional sweetness.
Pumpkin Cinnamon Crunch Smoothie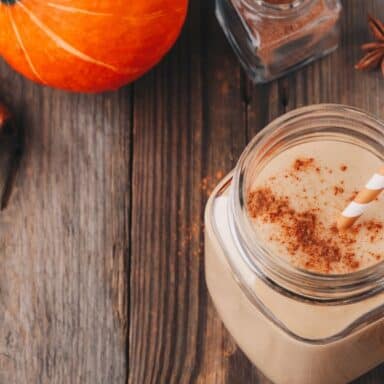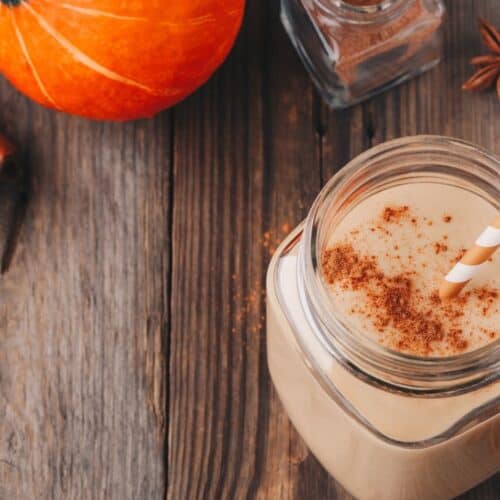 Pumpkin Cinnamon Crunch Smoothie
Ingredients
Pumpkin puree - 16 ounces

Silk almond milk - 4 ounces

Pumpkin flavored yogurt - 8 ounces

Vanilla protein powder - 1 scoop

Oatmeal - ¼ cup

Ground flax seed - 1 teaspoon

Chia seeds - 1 teaspoon

Ice - 2 cups

Sunflower seeds - 2 tablespoons

Toppings:

Kashi cereal

Ground cinnamon

Chopped pecans

Silvered almonds
Instructions
Set the toppings aside and blend the rest of the ingredients at high speed.

If you want a thick smoothie that you can eat with a spoon, use some ice. You can also put the smoothie in your freezer for half an hour for it to solidify more.

Put the smoothie in a bowl and top it up with Kashi cereal, pecan, almonds, and cinnamon to your liking.
Where to Buy
You can find Kashi Cereals in most grocery stores in the cereal aisle and of course on Amazon!
You Might Also Like: