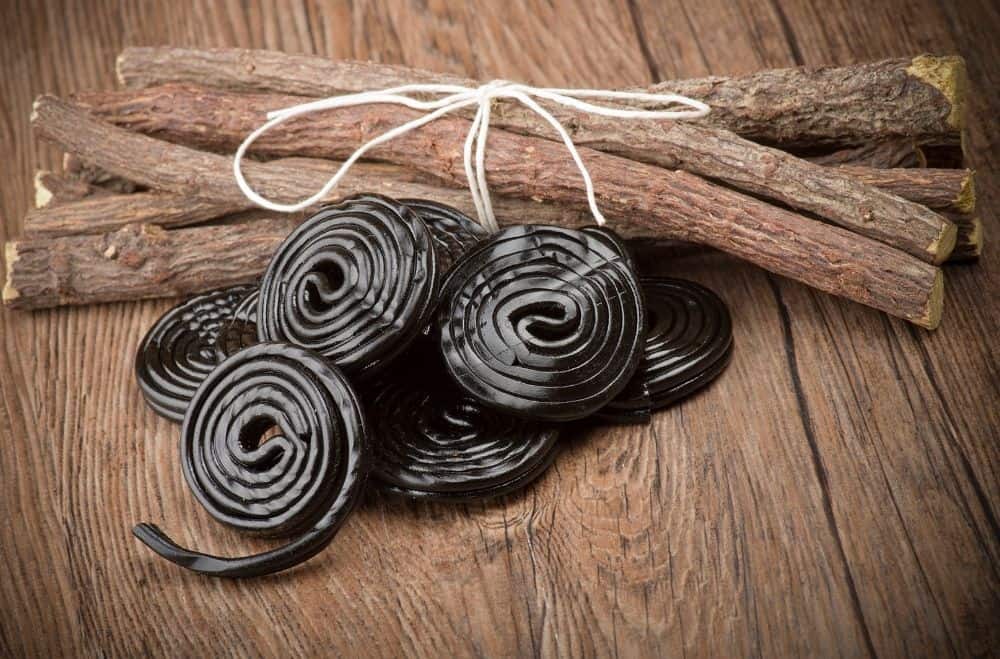 The candy world is filled with an assortment of licorice treats that do not contain real licorice at all. However, Dutch licorice also called a dutch drop, are authentic and flavorful. Here are a few of the popular ones enjoyed by many candy lovers around the world. Take a peek at them and see if you aren't tempted to try one or more of these delicious confections.
Beehive Honey Licorice Candy
Beehive Honey Licorice contains real honey as well as real licorice extract. This candy offers a well-blended flavor of honey and licorice avoiding the strong flavor of other types of Dutch licorice. Since they are made with honey, Beehive Honey Licorice candy's texture is soft and smooth.
Black Licorice Laces
Sold in thirty-inch lengths, Dutch black licorice laces are flavorful. They are made using licorice extract as well as sugar, dextrose, vegetable oil, and sodium chloride.
Kleurine Drops
Kleurine Drops are offered in four unique licorice flavors: sweet, lightly salted, highly salted, and a middle-of-the-road salt version. They are sold in various colors and have the shape of a small elongated oval.
Klene Muntdrop Candy
Klene Muntdrop candy has a mild taste, but it isn't overly sweet. This Dutch licorice candy is shaped like a coin. Each coin is decorated with markings that identify a specific denomination. If you suck on this particular licorice candy rather than chewing it, it melts into a sticky concoction. It is a fine choice for those who are attempting to soothe their sore throat. They are also sold in a sugar-free variety.
Zout or Salt Licorice Candy
Zout licorice has a strong, hearty flavor that really zips the tongue. This type of Dutch licorice candy is made with a single grain of salt to provide its distinctive flavoring. It is a taste that you either love or hate since it is very strong. Typically, the lozenges are diamond-shaped and carry the Zout logo on them.
Dubble Zout or Salt Licorice Candy
With a stronger taste of salt over Single Zout licorice candy, Dubble Zout or Salty Licorice is an acquired taste that really packs a strong flavor. If you are looking for something sweet, this isn't it. While Dubble Zout offers the chewiness of candy, it does not provide the expected sweetness. As this double salted licorice melts in your mouth, it turns into a sticky and chewy goo full of salty flavor.
Katjes Candy
Katjes, also referred to as kittens, offer a strong flavor of licorice along with an attractive appearance. This tiny piece of Dutch licorice candy has a deep black color with a glossy appearance. Although this confection is made with real licorice, it does not contain any molasses so it tends to melt in the mouth in a watery fashion rather than in a sticky consistency.
You Might Also Like: