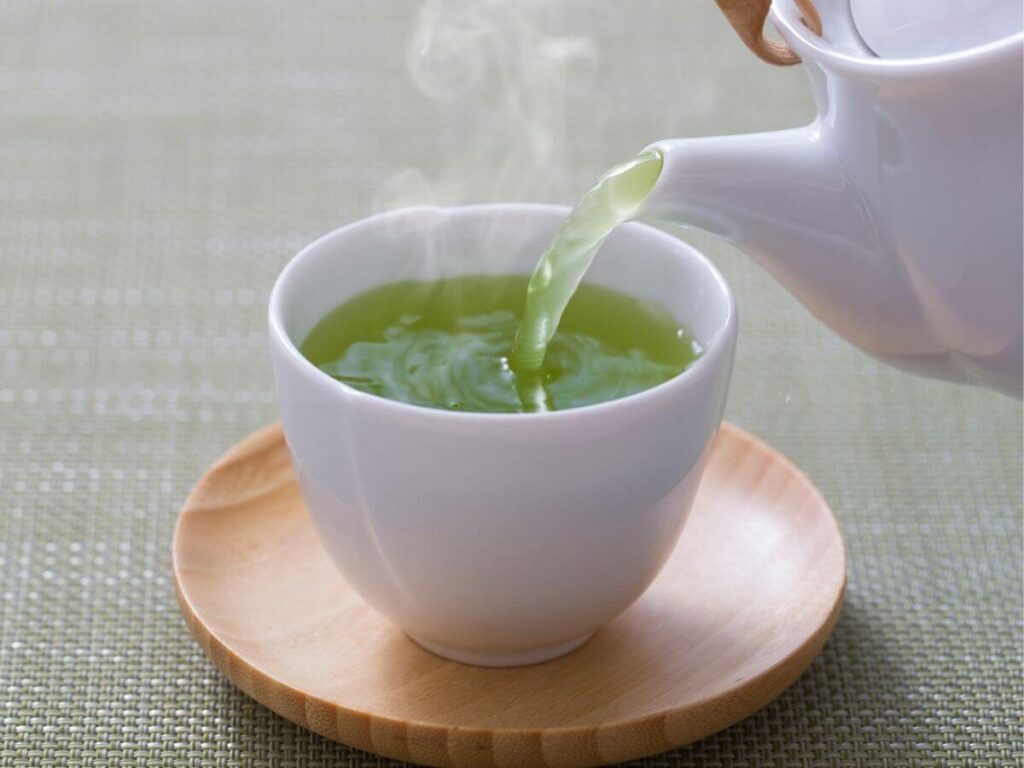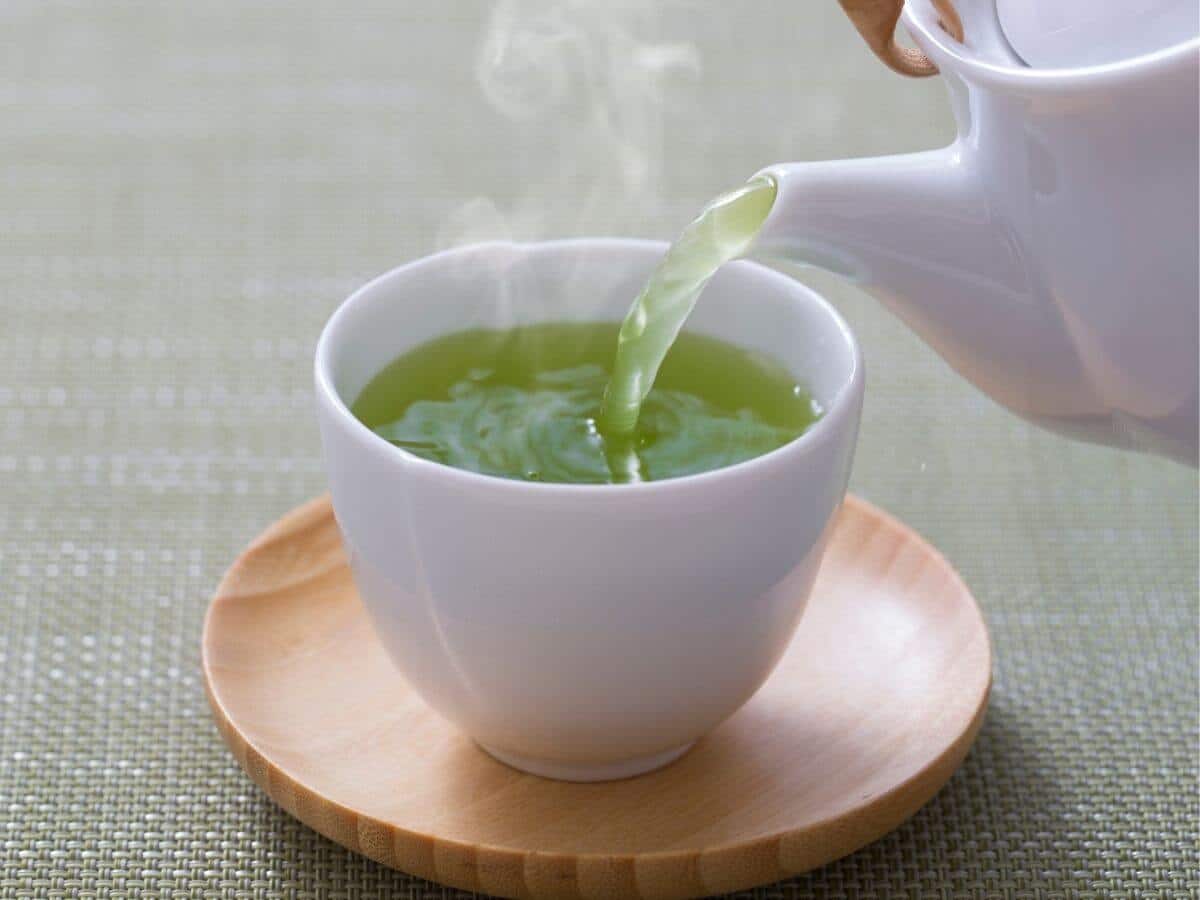 A breakfast drink is one of the most important parts of your diet. The 8 odd hours that we are asleep is a long time to go with no liquid intake—meaning we often wake up dehydrated every morning. A good breakfast drink can help you start off the day right. Keep reading to learn all about the best breakfast drinks and how to make them.
Water Infusions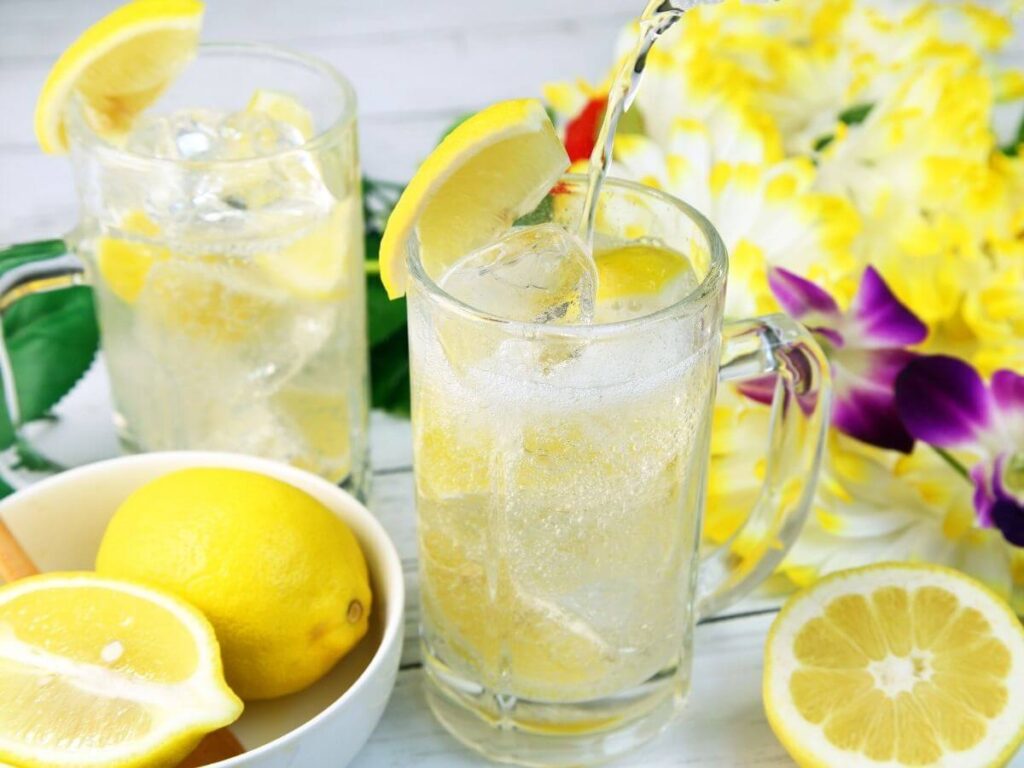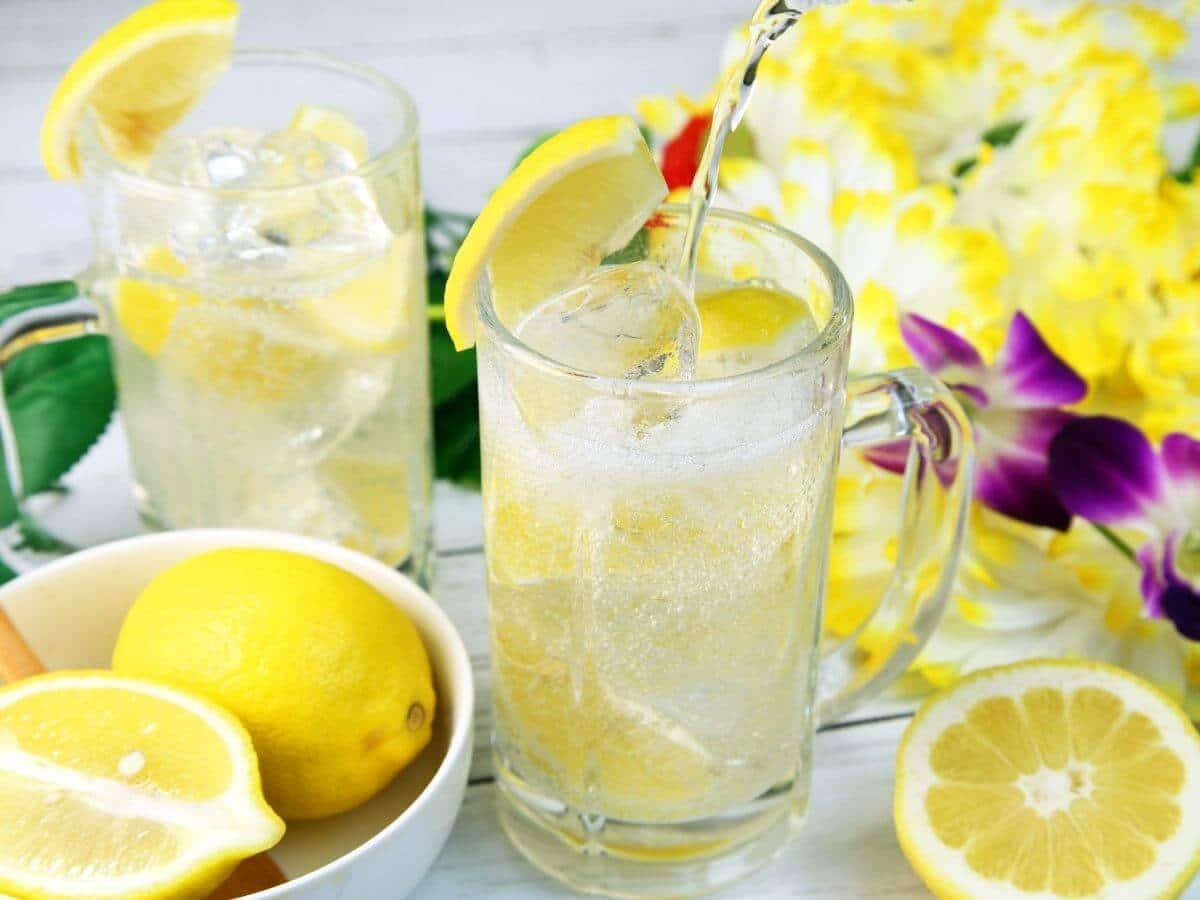 Sometimes the simplest options are the best. Water is definitely one of the best ways to start your morning. Drinking about 2 cups of water will hydrate you, help flush out toxins from your body and improve your metabolism.
Water infusions can add a lot of additional benefits to your morning dose of hydration. You get the nutritional benefits without any excess calories or artificial flavors.
Use citrus fruits like lemons or oranges, cucumbers, other fruits or herbs. Citrus fruits make great infusions as they are rich in vitamin C. Here's how to make a water infusion.
Gather the Ingredients
Take the ingredients for your infusion and rinse them thoroughly to get rid of any residual chemicals or pesticides. Take room temperature water and put it in any large pitcher. You can also use an infusion bottle.
Do not make infusions with hot water. It makes the organic material break down faster, making you lose out on nutrients.
Prepare the Produce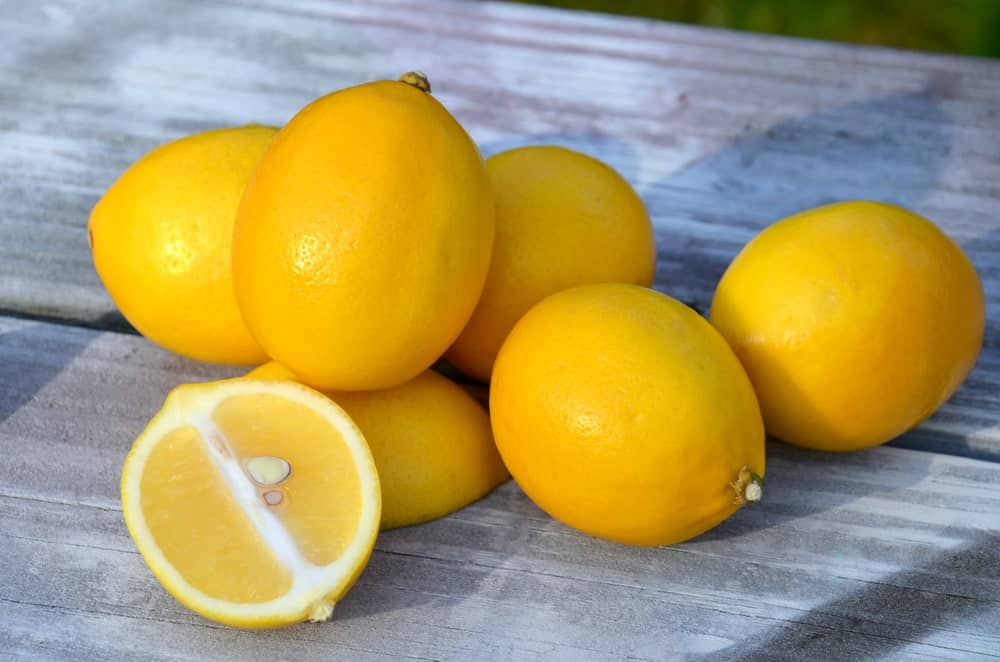 If you are using soft fruits like melons or berries, you can slice them thick or halve them. Hard fruits like apples or pears need to be sliced thinly so they can release their flavor faster.
If you are using herbs like mint or basil, tear or crush them to extract their natural oils.
Let It Soak
Put your produce in the water and let it soak for about two hours. If you are going to drink the infusion later, store it in the fridge to stop bacterial growth.
If you have added citrus fruits to your infusion, it will start to taste bitter after 4 hours. Remember to remove the rinds on time.
Storage
You can strain out all the produce within 24 hours and your infusion will keep in the fridge for about 3 days.
Smoothies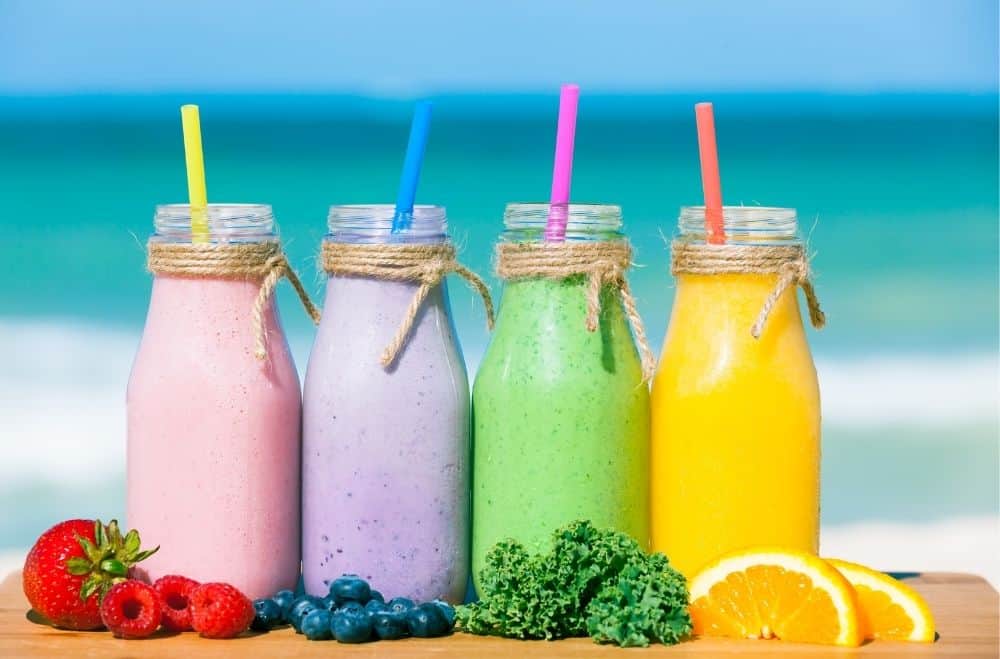 Smoothies are breakfast drinks that can act as a replacement for breakfast if you are in a hurry. They are packed with a lot of nutrients and can keep you satiated for hours.
While it is not recommended to substitute your breakfast with a smoothie every day, it is the most healthy replacement on the days you need to have breakfast on the go. Here is an easy smoothie recipe:
Banana Orange Smoothie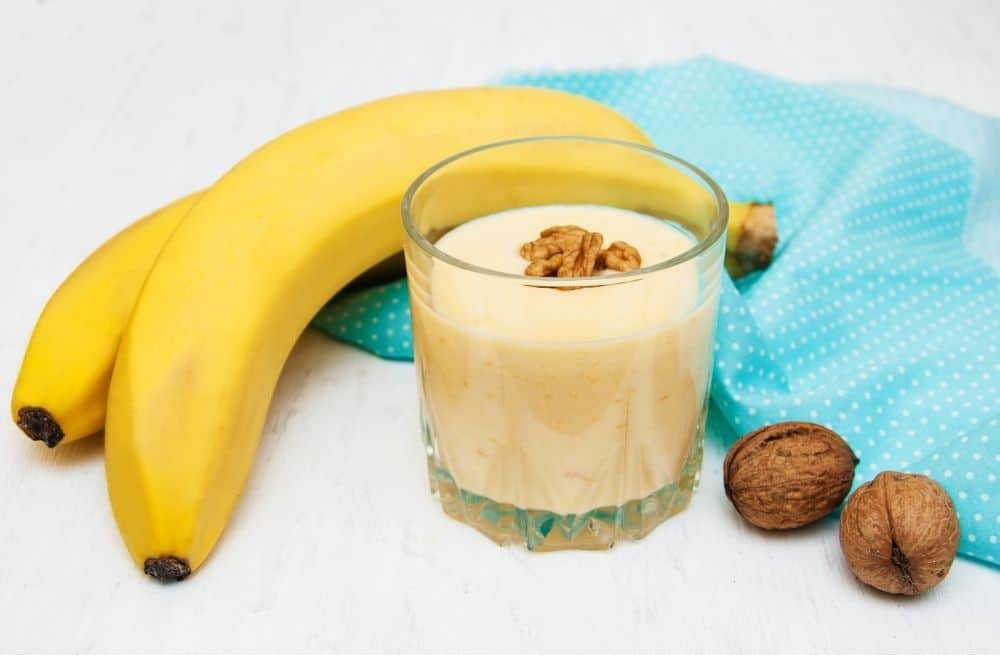 Take one orange, half a banana, and a tightly packed cup of spinach. Peel the fruits and rinse the spinach.
Add the produce. You can add a cup of in-season fruit for an added dose of fiber and vitamins.
Add one cup of yogurt and milk each. If you like your smoothie a little sweet, you can toss in some honey too.
Blend it all together. You can add some water to get it to your preferred consistency. That's it! Your smoothie is ready.
If you are diabetic, you probably cannot have a banana orange smoothie for breakfast. Try this veggie-heavy, diabetic-friendly smoothie:
Diabetic Smoothie
Patients with diabetes need a nutritional drink low in sugar content. A fruit-heavy smoothie is not ideal in this case. This smoothie recipe has a lot of nutrients and complex starches.
Beetroot is especially good for balancing sugar levels and improving kidney health.
You will need a medium-sized beet, half a cup each of leafy greens like spinach or kale and cucumber, a tablespoon of lime juice, and a cup of yogurt.
Wash your veggies and chop them roughly for a smooth blend. Add all the ingredients to your blender and blend till you get to the desired consistency.
Your diabetic breakfast smoothie is ready to drink.
Vegetable Juice
Vegetable juices can have a large number of benefits as breakfast drinks. With the right combination of vegetables, you can make a drink that is both tasty and nutritious.
If you are trying to kick your caffeine habit, vegetable juice can be a great way to get energized without caffeine. Green vegetables like spinach have been proven to improve energy levels.
Here are a few vegetable juices you can make based on your needs:
Aloe Vera Juice
If you have tummy woes, a glass of aloe vera juice first thing in the morning can help provide some relief. It is anti-inflammatory and helps with gastrointestinal inflammation.
If you suffer from IBS, aloe vera juice might become your new best friend. Here's how to make it:
Take a big aloe vera leaf and wash it. Cut off the sides with a knife and fillet it to open up the leaf. Scrape off all the gel and collect it in a bowl.
Make sure you don't accidentally scrape off the rind. The gel should not have yellowish or greenish tints. These parts are toxic and could cause stomach issues.
Blend it with water or any fruit like watermelon or orange. Fruits help mask the slightly bitter flavor of aloe vera.
Celery and Spinach Juice
This juice has a great energizing effect on your body. It is simple and takes about 5 minutes to make—perfect for busy mornings.
Take some spinach leaves, 2 celery stalks, and one sweet lime. Wash all the ingredients and roughly chop them.
Toss them all into your juicer. Garnish with some lime juice for an extra dose of vitamin C.
You can substitute spinach with kale or other leafy greens for a little variety in your breakfast drinks.
Tomato Orange Juice
If you've had a few drinks last night, this juice will be a lifesaver for you. Tomatoes are very hydrating and have been proven to reduce the effects of alcohol. Here's how to make it:
Take two tomatoes, one orange, and some coriander leaves. Peel and deseed the orange and wash the tomatoes and coriander.
Chop up all the ingredients roughly and run them through the juicer. That's all, your tomato orange juice is ready.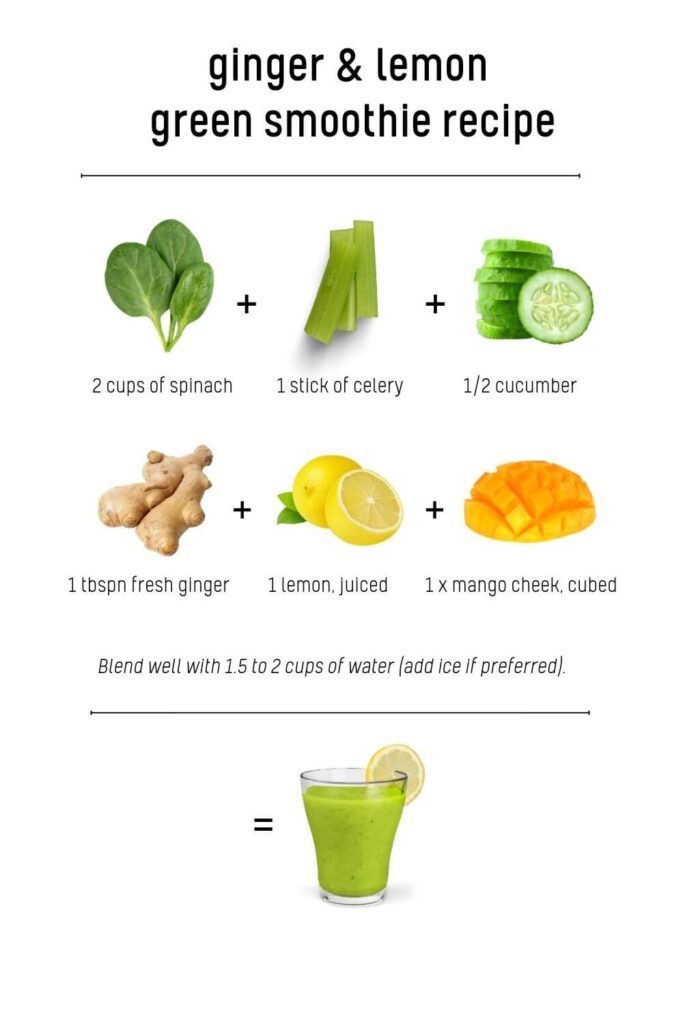 Hot Tea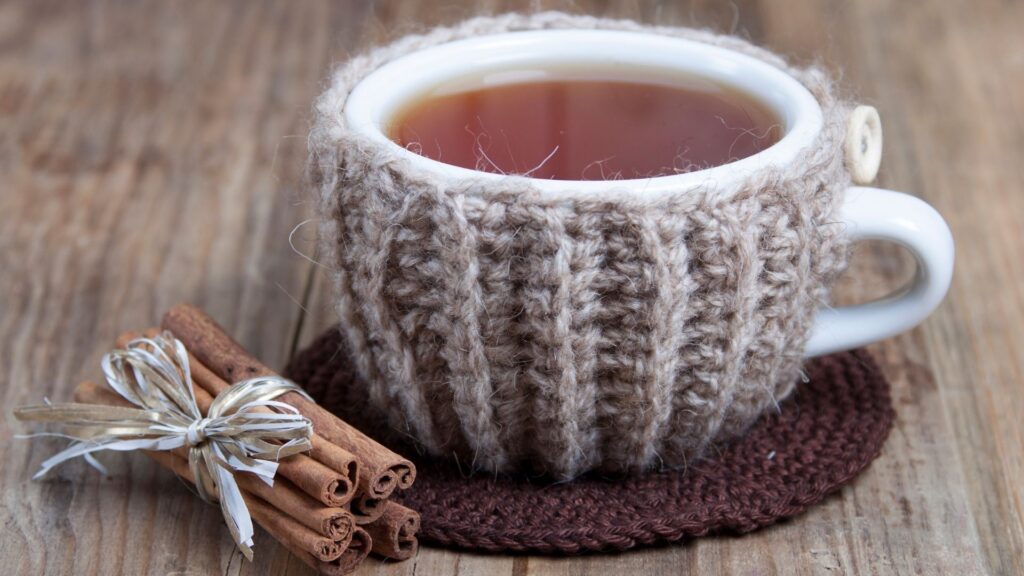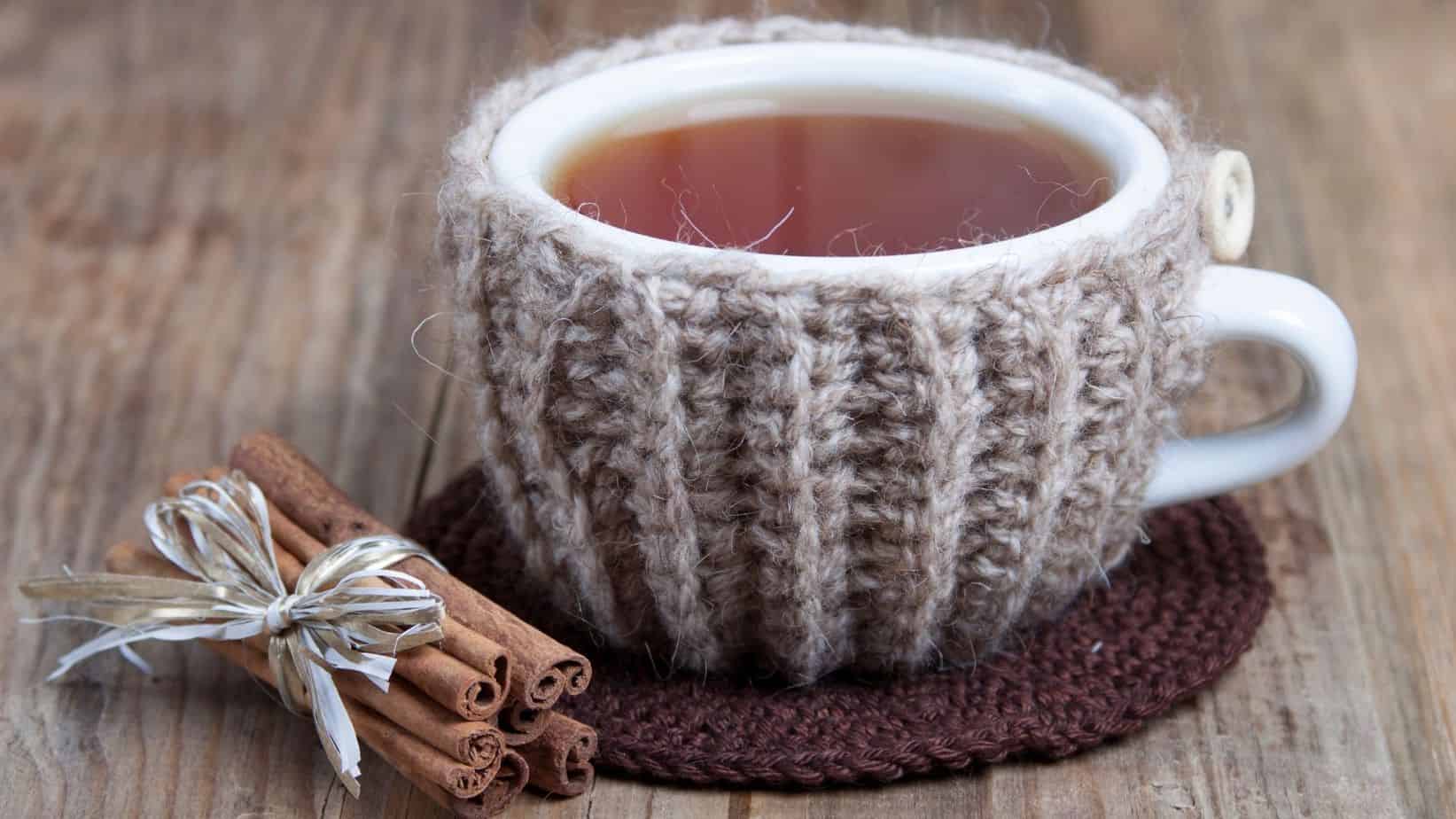 Tea is a great drink to start your morning with. It helps you feel refreshed and ready to start the day. Green tea has several added benefits too. It has a lot of antioxidants and it boosts your metabolism too.
Metabolism is the process through which your body converts the food you eat into energy. It affects how many calories you burn throughout the day. Green tea increases your metabolic rate, helping you burn more fat.
Here's how to make a nice hot cup of green tea: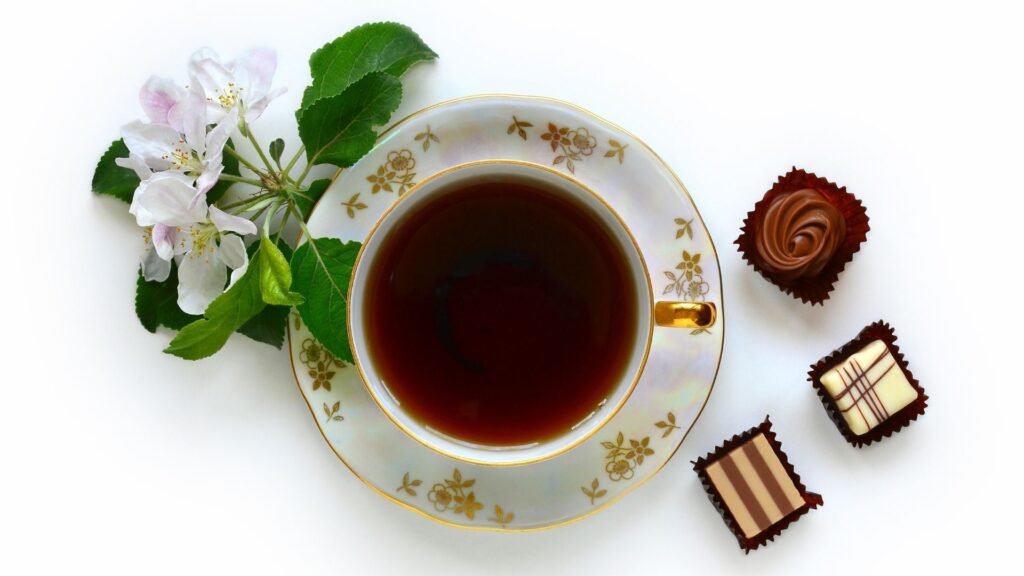 Boil water in a saucepan.
Once the water boils, take it off the heat and add green tea leaves. Let them steep for a minute and strain the tea.
Add some honey if you like sweet tea. Your green tea is ready to drink.
A lot of people do not like the slightly bitter taste of green tea. If you are one of those people, add some chopped cranberries, mango and ginger to the water while it boils. Use the water to steep the green tea and you have a fruity green tea.
If you prefer iced green tea, prepare green tea the usual way and pour it over ice. Garnish it with mint and lemon juice for a refreshing flavor.
Matcha Latte
If you need a caffeine kick in the morning but don't like the jittery feeling you get after drinking coffee, a matcha latte might be the answer to your solutions.
Matcha is a Japanese green tea powder with a higher caffeine content than regular green tea. It energizes you and makes you feel refreshed. It is incredibly fast and simple to make and will provide you with the energy boost you need.
Take one and a half teaspoons of matcha powder and sift it into your cup. Add a tablespoon of hot water and stir well. The consistency should be like a paste with no lumps.
Next, add a teaspoon of honey. This is optional, you can skip it or add a sweetener of your choice. Mix it with the matcha paste.
Add a three-fourth cup of hot milk. You can add cold milk and ice for an iced latte. Mix it all together until the matcha paste dissolves into the milk. Your matcha latte is ready!
Breakfast Cereal Drink
Breakfast cereal drinks provide you with a lot of fiber in a quick and easy way. The grains are a good way to get your daily fix of vitamin B. Here's how you can make a breakfast cereal drink at home:
First, add two cups of almond milk or 1 cup each of yogurt and water to your blender jar.
Next, add a chopped-up banana and one-fourth cup of peanut butter. You can add one teaspoon of honey as a sweetener.
Now, add two spoons of finely ground oats. Blend it all until the drink is smooth in consistency. Pout it into a cup and it is ready to drink.
Keto Coffee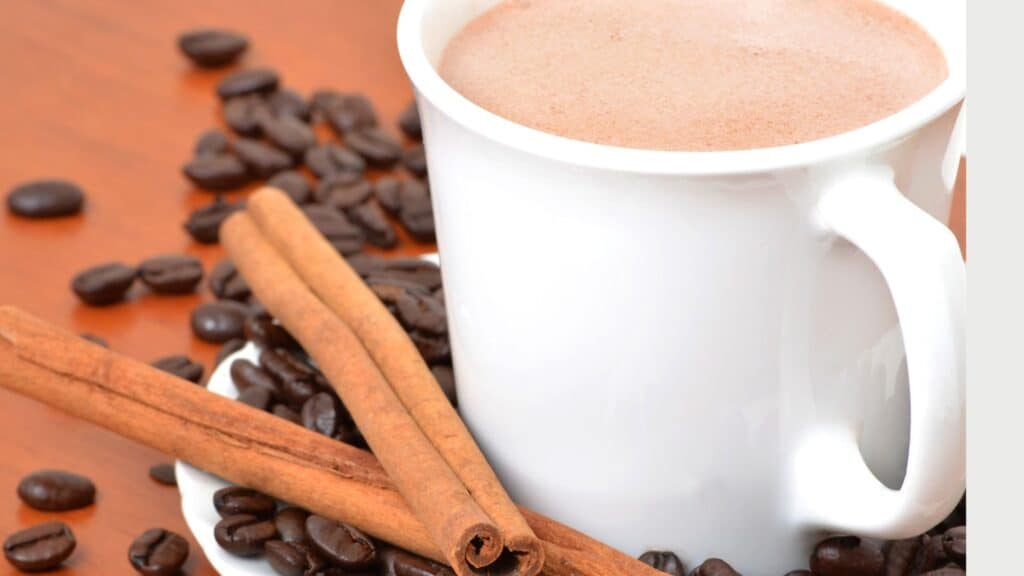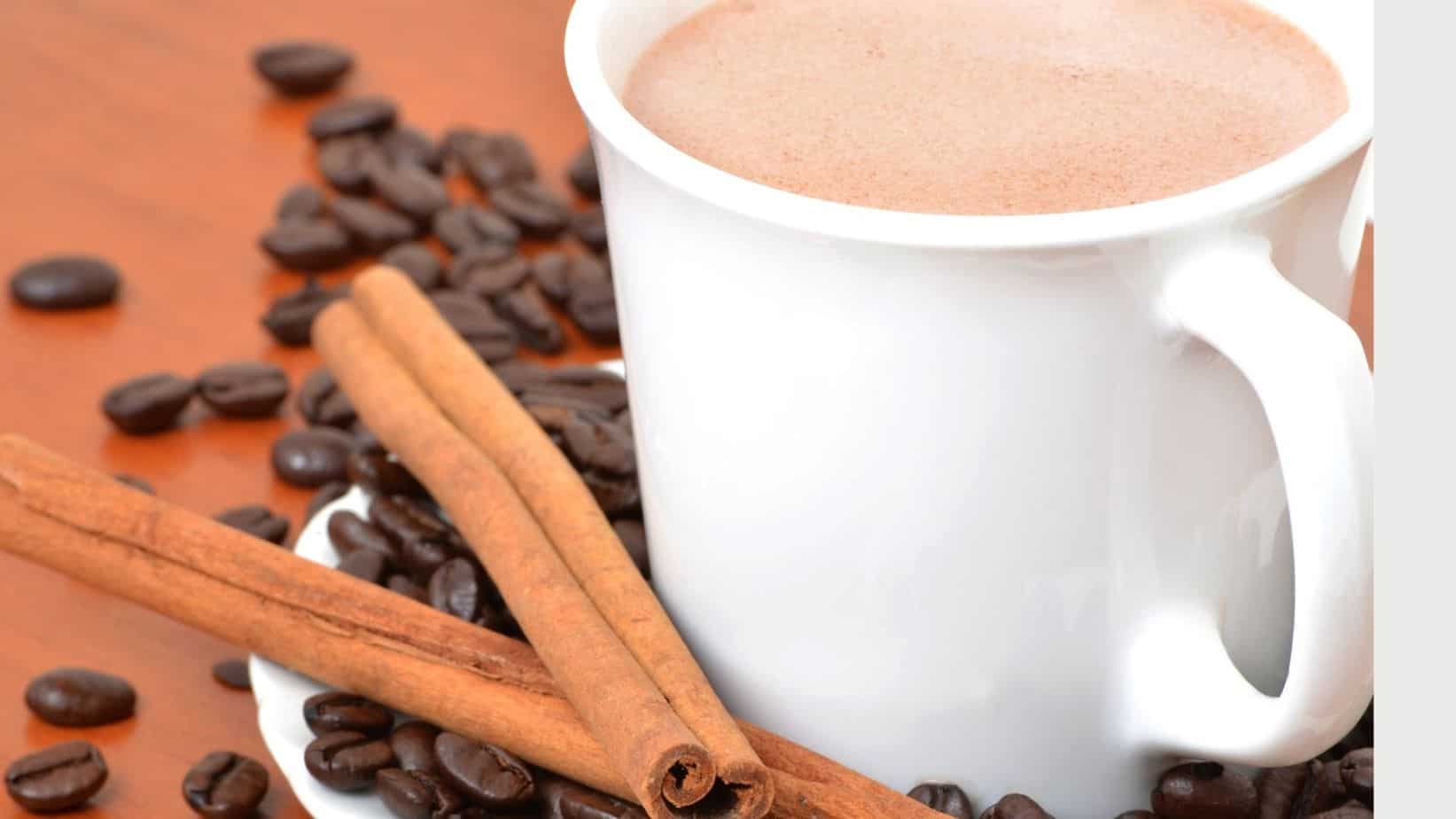 Keto coffee or bulletproof coffee is a supercharged, zero-carb drink full of good fats. It keeps you satiated for hours and helps get rid of cravings. It provides a metabolism boost and gives you a lot of energy and focus to get through the day.
The main ingredient of keto coffee is MCT. MCT is made of easy-to-digest fats that your body converts into energy quickly. If you are gluten or lactose intolerant, keto coffee is a safe and healthy breakfast drink for you.
Here's how to make keto coffee:
Make a cup of organic black coffee. Add a tablespoon of MCT oil or powder.
Stir in 1 tablespoon of unsweetened cocoa powder and half a tablespoon of grass-fed butter.
Add stevia or a dairy-free creamer if you like. Mix all the ingredients together and your keto coffee is ready. You can add a sprinkle of cinnamon for added flavor.For iced coffee, just pour the mixture over ice and enjoy.
Breakfast Drinks to Stay away From
Some breakfast drinks can wreak havoc on your body and slow down your metabolism. It is not a good idea to drink certain drinks on an empty stomach, as they can be very dehydrating and leave you feeling all jittery.
Here's what you need to stay away from:
All sodas and energy drinks should be avoided in the morning. They are full of refined sugars and provide a temporary energy boost, leaving you drained and cranky in the middle of the day.
Never have alcohol first thing in the morning (this includes mimosas!). It will have a lot of adverse effects on your body, even if it comes in a fruity cocktail.
Avoid elaborate frappes or milkshakes from cafes or fast food chains. A lot of them could contain corn syrup or artificial flavors which increase your risk of heart disease. They are also loaded with sugar and have no health benefits at all—they might as well be a dessert!
Stay away from packaged fruit juices, as they contain little or no fruit most of the time. They have high sugar levels and are stripped of fiber. You will feel hungry and tired a short while after drinking these drinks.
You Might Also Like: