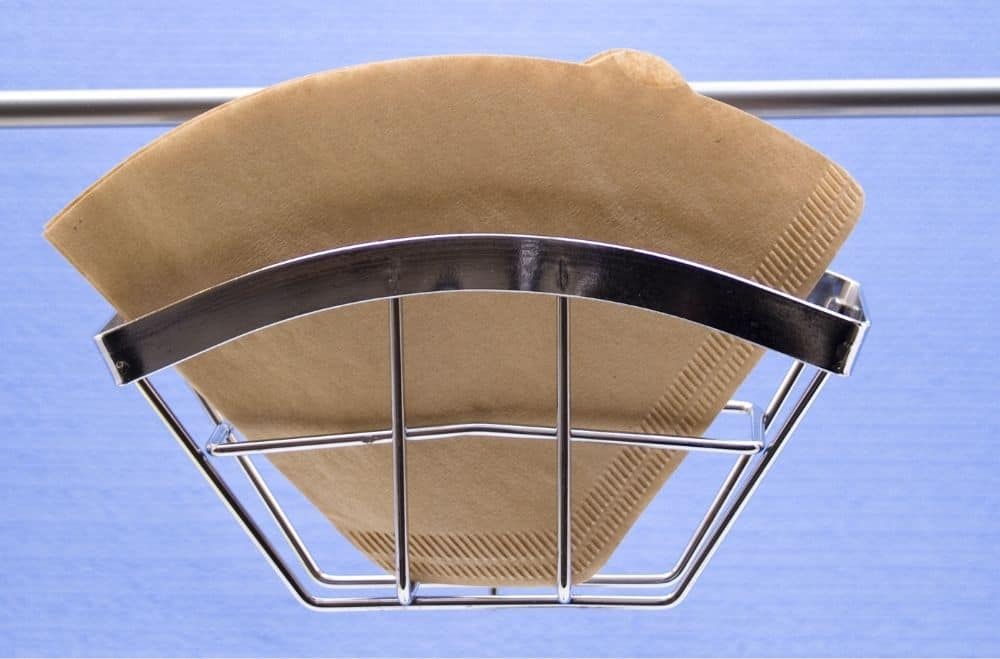 If you're a coffee-lover, you understand how important it can be to have the right storage solutions for your coffee accessories. While we're quick to find the right container for our espresso beans or a good storage basket for our coffee pods, we often neglect the importance of being able to store our coffee filters. Instead, they're usually just tossed to the back of the cupboard, left to fend for themselves.
If you're tired of rummaging through the cupboard, trying to find the paper filter that was in plain sight just yesterday, keep reading!
Comparing Coffee Filter Holders
When comparing coffee filter holders there are a few things you should consider to help narrow down your choices:
Quality and Construction – Money isn't always the deciding factor when it comes to quality and construction. Expensive coffee filter holders can be cheaply made, and cheaper holders can have high-quality construction. Don't let price persuade you too much. Instead, pay close attention to the materials used to determine the coffee filter holder's quality.
 Warranty – Warranty is another strong indication of quality. A manufacturer that is willing to stand behind their product is confident in the quality.
Features – Don't fall for any fancy bells and whistles that may not be necessary. Often, manufacturers will add things for no other reason than to entice us into buying.
Customer Reviews – The best reviews are the ones on the buying website, written by actual customers. People can be brutally honest sometimes, and that honesty is something that can help point you in the right direction.
The Best Ones 
Let's dive into what we consider to be the top 4 coffee filter holders.
1. AuldHome Basket Coffee Filter Holder
This retro farmhouse-style coffee filter holder is the perfect addition to any kitchen decor. It can blend nicely with a retro design or stand-alone in a more modern setting.
Measuring six inches tall and seven inches around, it does not take up a lot of space, but it's still large enough to hold larger size coffee filters.
AuldHome also has a full lineup of other retro-themed kitchen accessories like utensil holders, tea bag boxes, a bread box, and a spoon rest so you can continue the theme throughout the kitchen.
Not only does the lid protect your filters from dust, but its optional gasket seal also makes the holder versatile and ready to use for just about anything you see fit.
2. AuldHome Enamelware Hanging Coffee Filter Holder
The second item on our list is also from AuldHome and features the same retro farmhouse styling as the first but this one can be hung on the wall or the inside of a cabinet door.
Made from quality iron and coated with enamel, the Enamelware Hanging Coffee Holder is designed specifically for cone-shaped filters.
3. CAFEMASY Transparent Coffee Filter Holder
The CAFEMASY Transparent Coffee Filter Holder is a wonderful addition to any modern style kitchen, giving it a coffee house feel.
Made from quality acrylic plastic this coffee filter holder is both durable and easy to clean and can hold 100 cone or basket style filters.
The standing design with a swivel lid not only makes your filters easy to get to but effectively protects them from dust.
4. Unibene Bamboo Coffee Filter Holder
Eliminate the bulky coffee filter boxes while adding a wonderful decor piece to your kitchen with the Unibene Bamboo Coffee Filter Holder.
Made from high-quality renewable bamboo, this coffee filter holder is durable, functional, and aesthetically pleasing. It is also large enough to accommodate up to 140 V60 coffee filters.
You Might Also Like: