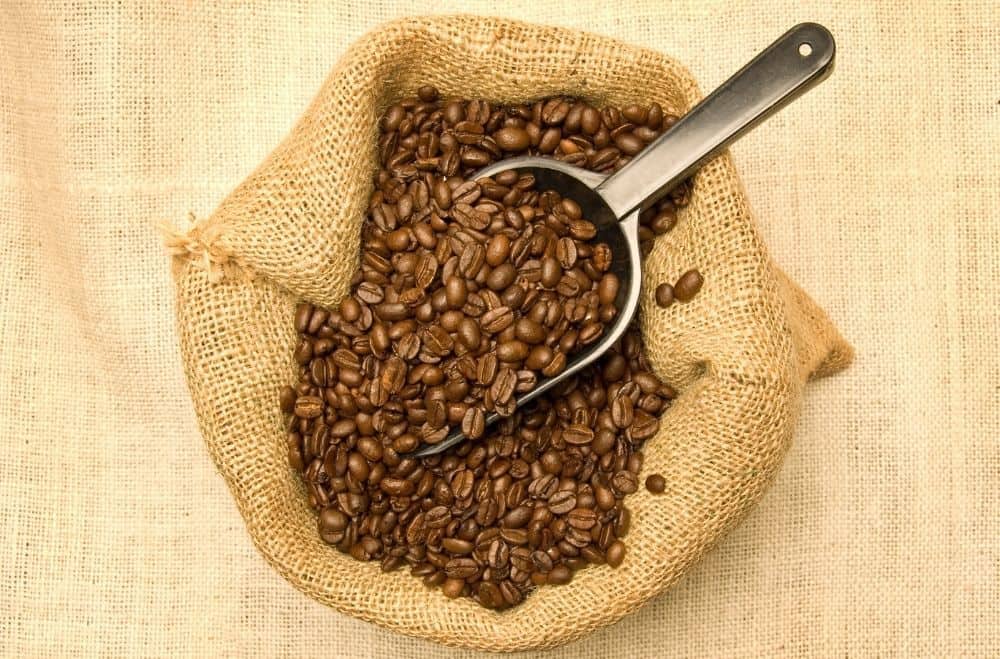 It's hard to resist a good cup of coffee. It's the No. 1 consumed beverage in the world for a reason. If you're a coffee fanatic, you know what goes into making that perfect brew. Even if coffee is a casual part of your life, you won't have a hard time distinguishing a perfect cup from a bad one.
Why the Coffee Scoop is So Important
While there are obvious things that can make or break your brew, there's an important aspect we'll examine that's often considered insignificant by casual coffee drinkers and overlooked by enthusiasts: the coffee scoop. Believe it or not, it's a major factor in making the perfect cup of coffee and is the perfect gift for any coffee lover.
The Perfect Brew
The right brew depends on the drinker – everyone's taste is different. But generally, a basic brew will come down to the water-to-coffee ratio; it'll be weak with too little coffee while too much will make it overwhelming. There other factors, like coarse beans versus fine ground coffee and light versus dark roast, but a good general rule is the right brew will contain two tablespoons for every cup. So, use 24 tablespoons if you're brewing a 12-cup pot of coffee in your drip brewer.
How do you know you have the right amount? That's where the scoop comes in to play. Most scoops on the market hold 2 tablespoons, making them a much more accurate measuring tool than a spoon.
Top 5 Coffee Scoops
Now that we have a basic understanding of the importance of a coffee scoop, let's take a look at some of our favorites.
1. Good Cook Extendable Coffee Scoop
What immediately grabbed our attention with the Good Cook Extendable Coffee Scoop is the retractable handle. It's small enough to fit just about anywhere, making it easy to store. But when you extend the handle, it's long enough to get down to the bottom of the coffee bag so you can get every last scoop.
The thought of plastic coffee scoops often evokes images of disposable ones that come with our tins of coffee grounds. But plastic isn't biodegradable, so we pollute every time we toss one of those cheap scoops in the trash.
Fortunately, the Good Cook is meant to last you a lifetime. It's extremely durable and dishwasher safe. The cool red color doesn't hurt, either.
2. Leyaron Endurance Coffee Scoop
The Leyaron Endurance is smaller than most scoops. It measures one tablespoon instead of 2 TBS, but as long as you're aware of that before making your next brew, it really doesn't pose a problem.
Made from high-quality stainless steel, this coffee scoop is durable, rust-resistant, and sure to last for years to come.
The handle is extra long to get down to the bottom of the bag and comes engraved with measurements in both the imperial and metric systems.
This scoop is also easy to store despite the long handle. It'll fit in any cutlery drawer, and you can hang it from a hook on the cabinet door for easy access thanks to the convenient hole on its handle.
3. Coletti Coffee Scoop (2 Pack)
The Coletti Coffee Scoop comes in a handy pack of two that features two- and one-tablespoon scoops.
The scoops' matte finish sets them apart from any other stainless steel scoop that typically has a shine to them, making them not just functional but decorative as well.
Their solid construction is immediately noticeable; they'll last scoop after scoop. But they're also easy to use, as they're ergonomically designed to be comfortable no matter the size of your hands.
4. Norpro Stainless Steel Coffee Scoop
The Norpro Stainless Steel Coffee Scoop is a no-nonsense, high-quality, durable product.
A little more expensive than some others, this scoop is made from high-grade stainless steel that's both corrosion-resistant and dishwasher safe. The two-tablespoon scoop also features an extra-long handle so you can easily reach the bottom of the bag or tin, and it's one solid piece, eliminating any possible breaking points.
Norpro has been in the kitchen utensils business since 1973, and the quality shows. This perfect scoop may be the last one you ever purchase.
5. Casual Grounds Coffee and Tea Scoop With Bag Clip
Who doesn't like quality and convenience in one package? That is exactly what the Casual Grounds Coffee and Tea Scoop provide with its high-quality stainless steel construction and handy bag-clip handle.
Some may find the scoop to be cumbersome as it's bigger and more heavy-duty than most, but the clip handle's effectiveness at keeping a bag of coffee closed and sealed, preserving the freshness, is undeniable. Plus, you never have to worry about rummaging through the utensil drawer to find your scoop. It's always where it needs to be.
This is the most expensive scoop on the list, but we think the high quality and great features easily balance that out. If you're not satisfied, Casual Grounds will refund your money.
You Might Also Like: