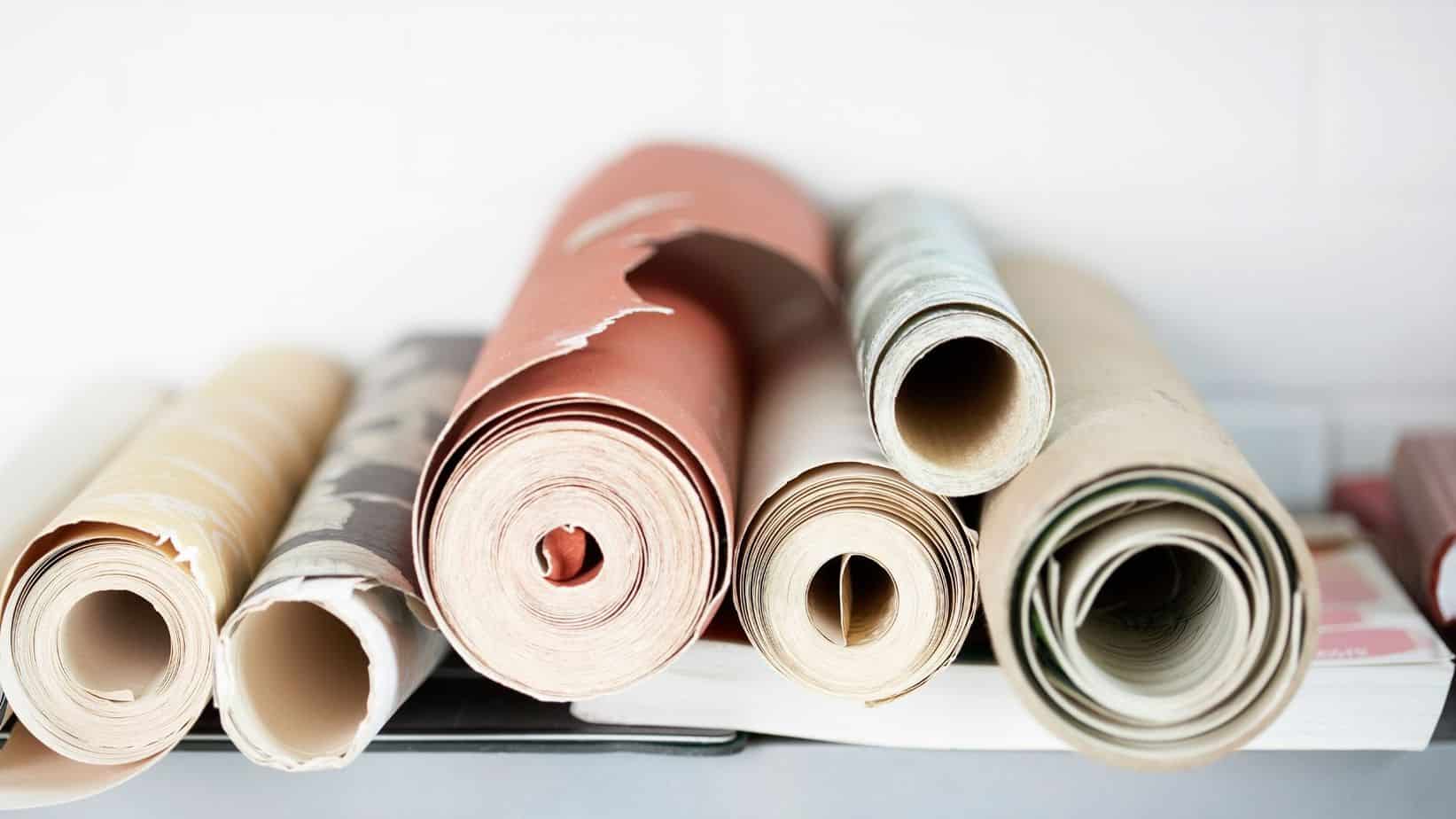 Beautiful wallpaper is back in style and looks great in almost any room in your house. There are so many kinds you can choose from: removable wallpaper, designer wallpaper, traditional wallpaper, stick wallpaper…the list goes on and on.
Instead of covering an entire wall with it though, consider using it for a mural, accent wall, or statement wall. This article will give you 10 ways to use wallpaper which will give you the inspiration to create looks in your home that will thrill you and your entire family.
If you want to create some fun or unusual looks in your home, consider using wallpaper in nontraditional ways. You can find it in every color, pattern, texture, and style that you can imagine. It's the perfect decor accent to add to your rooms, even if you don't put it on the walls.
Interior Doors
To dress up the look of any door, you can wallpaper the back of it to match the decor in the room. This is a great way to decorate a child's room or nursery with a bold pattern design. Leave the exterior of the doors in their original color so everything looks the same from outside the room.
Cabinet Door Inserts
You can use wallpaper wherever you have cabinetry with a design in the wood. Cut and attach it within the inserts to give your cabinets a whole new look. It also works beautifully to cover up any wear and tear that might be showing on your cabinetry. This trick looks amazing in the kitchen, dining room, and bathroom.
Headboards
Instead of covering an entire wall with wallpaper, use it behind your mattress to create a distinctive-looking headboard. It should run the width of your bed and from the floor to the ceiling for the most dramatic appearance. Choose a textured wallpaper with bold colour to give it the look of dimension and added interest.
Support Columns
If you have a dull-looking, rectangular-shaped support column anywhere in your home, you can give it more interest by covering it in wallpaper. Try kinds with a wood look or a design that resembles marble. It will make your columns look more like decorator posts than support posts.
Stair Risers
For staircases where the steps are starting to look a bit dull due to age or damage, you should consider adding wallpaper to the risers. The riser is the vertical area between each step which often gets damaged when people repeatedly hit it with the front of their shoes or boots. Match your staircase wood for a seamless look or go for something bold and choose a trendy colour that will coordinate with your decor. You'll want to look for sturdy wallpaper so that it will last longer. If the wallpaper gets damaged, it's easily replaceable.
Accent Table Tops and Counters
With an accent table where the top has stains from glasses, nicks from use, or a tabletop that merely looks uninspiring, you can add wallpaper to the surface to give it new life. You can cover the entire top or only do a portion of it so that the wallpaper looks like an insert. It also works great on counters too.
Windowsills
Create a unique appearance by putting colorful wallpaper on your windowsills. Everyone will love this look and want the same look for their windows. For sills only covered with paint, the wallpaper will make them easier to clean because of the slick surface. One quick wipe and all of the dust and grime will disappear.
Wall Shelves
You can coordinate the shelving in any room with the rest of your decor by covering them in wallpaper. Your rooms will look as if you've had custom shelves made for them. Whether you use a solid bold color, floral, or an elegant patterned design, you'll love the unique look that it will give your wall shelves.
Framed Art Display
Put different colors and designs of wallpaper into several frames and then hang them in an attractive pattern on any wall. With the variety of styles available, you'll more easily find wallpaper art that coordinates with your decor than searching for framed art.
Mirrors
Place wallpaper along the front edges of any rectangular mirror to create a designer look that everyone will love. Designer mirrors are expensive, and you still might not find the exact style and coloring that you want. With wallpaper, you can produce a distinctive look that no one else will have.
Wallpaper is a versatile product that will go with any décor. It's also easy to change out when used in small areas, or you can just put a different type of wallpaper over the original style. If you have one or more places in your home that need a change, consider using wallpaper to update the look and give your space a unique appeal.
You Might Also Like: