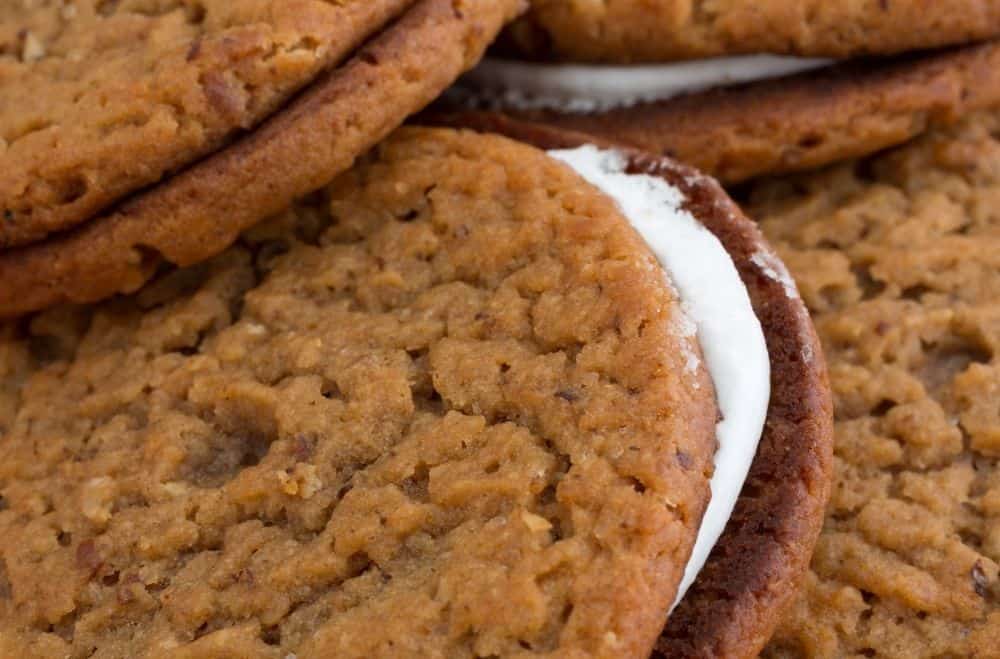 Little Debbie snack cakes. If that doesn't send you into a tailspin of lost years and fond memories, what will? Who could ever resist an oatmeal creme pie, strawberry shortcake roll, or a Zebra cake or two?
Little Debbies has a deep history with their great products, and there is a reason for that. They are fantastic. They have been steady and consistent for our entire lives, and theirs.
Just seeing the packaging is enough to transport you back to a simpler time, when you could buy a Little Debbie cake with your allowance and still have enough left over for a soft drink.
Even today, any Little Debbie product is simply irresistible. They keep giving us the same quality they have always given and still manage to keep surprising us with new items.
Little Debbie. A Family Bakery
The Little Debbie brand begins with The McKee family. Their story began during the height of the Great Depression. O.D. McKee, a budding young entrepreneur, began selling 5¢ snack cakes from the back of his 1928 Whippet.
Just a few years later, in 1934, Mckee and his wife, Ruth, bought a small, failing bakery, putting up their family car as collateral. They were so short of money, they had to hang a sheet up at the back of the bakery and live back there.
Although they did not prosper right away, O.D. and Ruth's rare determination finally began to pay off in 1960 when they began selling the first family pack of baked goods, and the company finally began making a steady profit. These new products were named after their granddaughter, Debbie
Despite the rapid growth and continued success, they remained a family bakery. O.D. and Ruth's sons, Ellsworth and Jack, eventually took over, and today their own children are now in the driver's seat. They are now beginning to introduce the 4th generation of the McKee family to the business.
McKee Foods stands as a living legacy of a young couple with a big dream. O.D. and Ruth shared a strong commitment to family values that remain true today to the company's foundation.
Top 10 Little Debbie Snacks You Need to Try
We all have our favorites, but you should try them all, or at least these top sellers. You may find a new favorite snack cake or sweet treat. And believe it or not, the calories in these baked goods are not outrageously high. The average is 280 calories per treat.
1. Fudge Brownies
Billed as the unofficial snack of road trips and movie nights, Little Debbie Fudge Brownies were made for summer, but these soft, chocolatey morsels are perfect for any time.
Soft and chewy, this fudge brownie with chopped walnuts sprinkled on top adds a bit of crunch with a salty balance to the sweet fudge icing. With a split down the middle, these portioned treats encourage sharing, but no one says you have to.
Not a fan of walnuts, try the Little Debbie Cosmic Brownie instead. They have colorful sprinkles on top instead of walnuts.
2. Donuts
These perfect bite-sized treats are the ideal treat at any time. They are delicious and dunkable, making them ideal for a quick breakfast or satisfying those sweet cravings. They also come in donut sticks
Grab a bag or box of your favorite donut flavor, or several, and keep them around for whenever that sweet tooth starts calling. Perfect any time of day or night. These mini doughnuts are available in several flavors including strawberry, powdered sugar, glazed, cinnamon, and so many more!
3. Star Crunch
Get ready to blast your taste buds off on a stellar adventure! Little Debbie Star Crunch Cosmic Cookies are the perfect treat for any mission. These popular classics simply can't be imitated.
They are soft, chewy cookies and topped with out-of-this-world caramel and crispy rice then covered in a coating of fudge.
4. Cupcakes
The next time you are craving chocolate, reach for Little Debbie's chocolate cupcakes. It's the beauty and genius simplicity of chocolate cake that fits in your hand.
Treat your sweet tooth with these moist chocolate cakes subtly topped with a layer of smooth fudge icing, a decorative swirl, and filled with a light creme center. These delightful cakes are an enjoyable guilty pleasure absolutely any time you want.
Besides their signature chocolate cupcakes, try these other three Little Debbie classics. Black Forest Chocolate Cupcakes, Peanut Butter Frosted Cupcakes, or Chocolate Cupcake Owls.
5. Swiss Cake Roll
These lovely little chocolate rolls of decadence go back many years. You are not just enjoying a chocolate snack, you are reliving your childhood. These chocolate cakes rolled around their famous sweet creme and encased in a rich fudge coating, are a favorite for young and old.
Pop a Swiss Roll in the microwave for 5 seconds to enjoy them warm.
6. Christmas Cakes
For being so good all year, you get to enjoy Little Debbie Christmas Tree Cakes. Rumor has it that these are Santa's favorite treats, as well.
Around since 1985, these traditional yellow cake layers are filled with smooth creme and coated with classic white icing. They also come in chocolate cake and chocolate frosting! This Christmas tree cake is also decorated with a garland of red icing and green sugar sprinkles for a delightful crunch.
For an extra festive holiday treat, why not make Little Debbie Christmas Tree Cake Dip?
Scrumptious Christmas Tree Cakes are combined with decadent cream cheese and fluffy whipped topping to create a delectable dip or fun topping!
Little Debbie Christmas Tree Cake Dip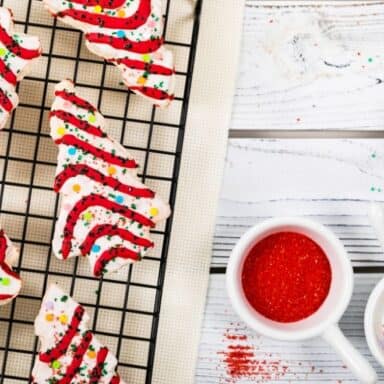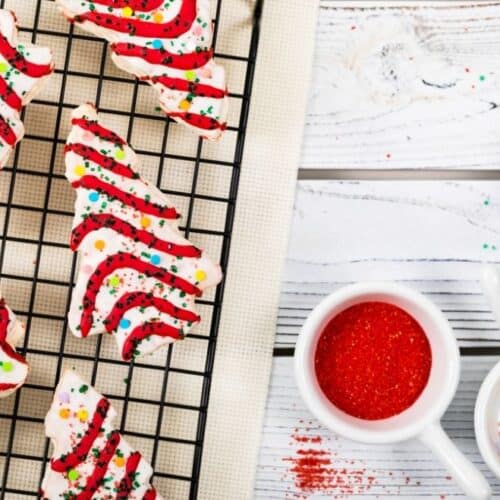 Little Debbie Christmas Tree Cake Dip
Ingredients
1

Box Little Debbie Christmas Tree Cakes

1 8-

oz.

Package Cream Cheese

1/3

Cup

Milk

1

Teaspoon

Vanilla Extract

1 8-

oz.

Tub Whipped Cream Topping

Red & Green Sprinkles

for garnish

Cookies

Fruit, or Other "Dippables" for Serving
Instructions
Add cakes, cream cheese, milk, and vanilla to a food processor and puree until smooth.

Transfer mixture to a large bowl and fold in whipped topping.

Place dip in a serving bowl and refrigerate until serving.

Just before serving, garnish with additional sprinkles.

Serve with graham crackers, animal crackers, vanilla wafers, or fresh fruit for dipping.
7. Nutty Bars
The Nutty Bar with its crunchy wafer bars layered with peanut butter creme and covered in fudge has long been a favorite and they have been with the company almost since its beginning.
Nutty Buddy wafer bars give you the classic crunch as you snap into your first bar. There are layers of delicious peanut butter creme in every bite. Then, you hit the fudge coating lightly covering each bar with the crisscross pattern of the wafers showing through.
Nutty Buddy wafer bars are fun for everyone and they were one of the first multipack creations by Little Debbie snack company. This quintessential treat has been a shopping cart staple since 1964 and is still one of the top Little Debbie snacks going home with families every day.
For an extra treat, try:
Spring Nutty Buddy Trail Mix
This is really easy and fun to make. Get the kids involved and make this springtime treat using popcorn, chocolate candies, peanut butter cereal, and Little Debbie Spring Nutty Buddy Bars. It's easy to make and even better to snack on!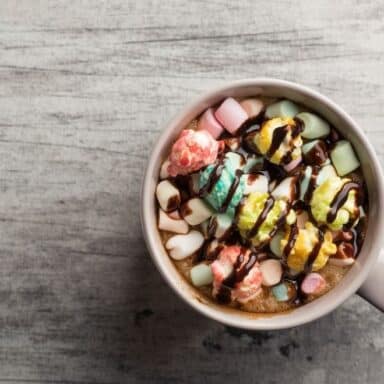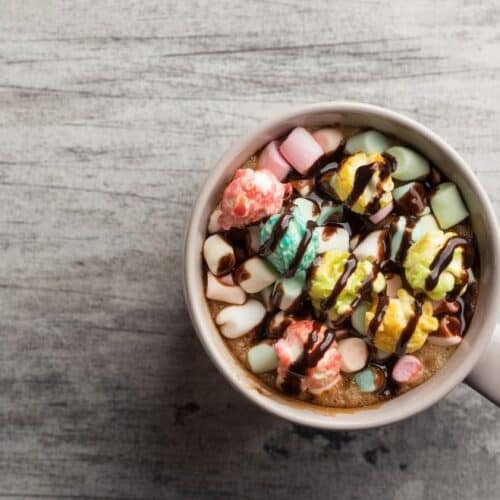 Little Debbie Nutty Bar Trail Mix
Ingredients
1

Carton Little Debbie Spring Nutty Buddy

6

Cups

Popcorn

5

Cups

Peanut Butter Cereal

1

Cup

Pastel Chocolate Coated Peanut Candies

1

Cup

Pastel Chocolate Coated Candies

2 1/2

Cups

Mini Marshmallows
Instructions
Unwrap and cut each Nutty Buddy bar into fourths.

Gently mix all ingredients in a large bowl so you do not crush any of the ingredients.

Remember, Little Debbie Spring Nutty Buddy Bars are seasonally available between the beginning of February and the end of April.
8. Honeybuns
Honeybuns are exactly what they claim to be. Soft pastry with a touch of honey and cinnamon topped with a light glaze. Soft, golden, and tasty, Little Debbie Honey Buns are the sweet and flavorful snack that will keep you going all day.
Made with love and hints of cinnamon, a touch of honey, and dripping with a light glaze, it's easy to understand why this delicious pastry swirl is a Little Debbie favorite.
Whether you grab a Honey Bun on the go with a cup of joe, enjoy your bun as a sweet side at lunch, or pop a Honey Bun in the microwave for a late-night ooey-gooey treat, there's no wrong way to eat these and never a bad time.
9. Pumpkin Delights
When pumpkin season officially begins, there is one treat you know you can count on. Little Debbie's Pumpkin Delights. These lovely little soft-baked cookies with pumpkin-flavored filling and a pumpkin face carved on top.
Pumpkin Delights are a soft, delicious cookie, stuffed with spiced pumpkin jam, that will remind you of homemade pumpkin pie. With ingredients such as pumpkin puree made from American-grown pumpkins, molasses, and spices, these treats are sure to remain a tradition in any household.
The carved pumpkin cutout will be sure to put a smile on everyone's face. Make sure you buy a few, as they are not available all year.
10. Fudge Rounds
Who doesn't love a fudge round? These cookies are made from fudge creme between two chocolate cookies and topped with a wave of fudge icing. Perfect. They come individually wrapped, so you can take one or six with you wherever you need to go and may need a chocolatey snack.
Little Debbie Fudge Rounds help satisfy your chocolate craving with two soft chocolate cookies filled with delicious fudge creme. Leave your tastebuds singing and a smile on your face.
Where to Find Little Debbie Snacks
You can find Little Debbie snacks and treats in all major retail stores, grocery stores, corner stores, and online either directly from their website or of course on Amazon.
Little Debbie has been with us for so long, they really are like visiting a long-lost friend. Why keep your friend waiting? Try some of your old favorites today!
You might also like: