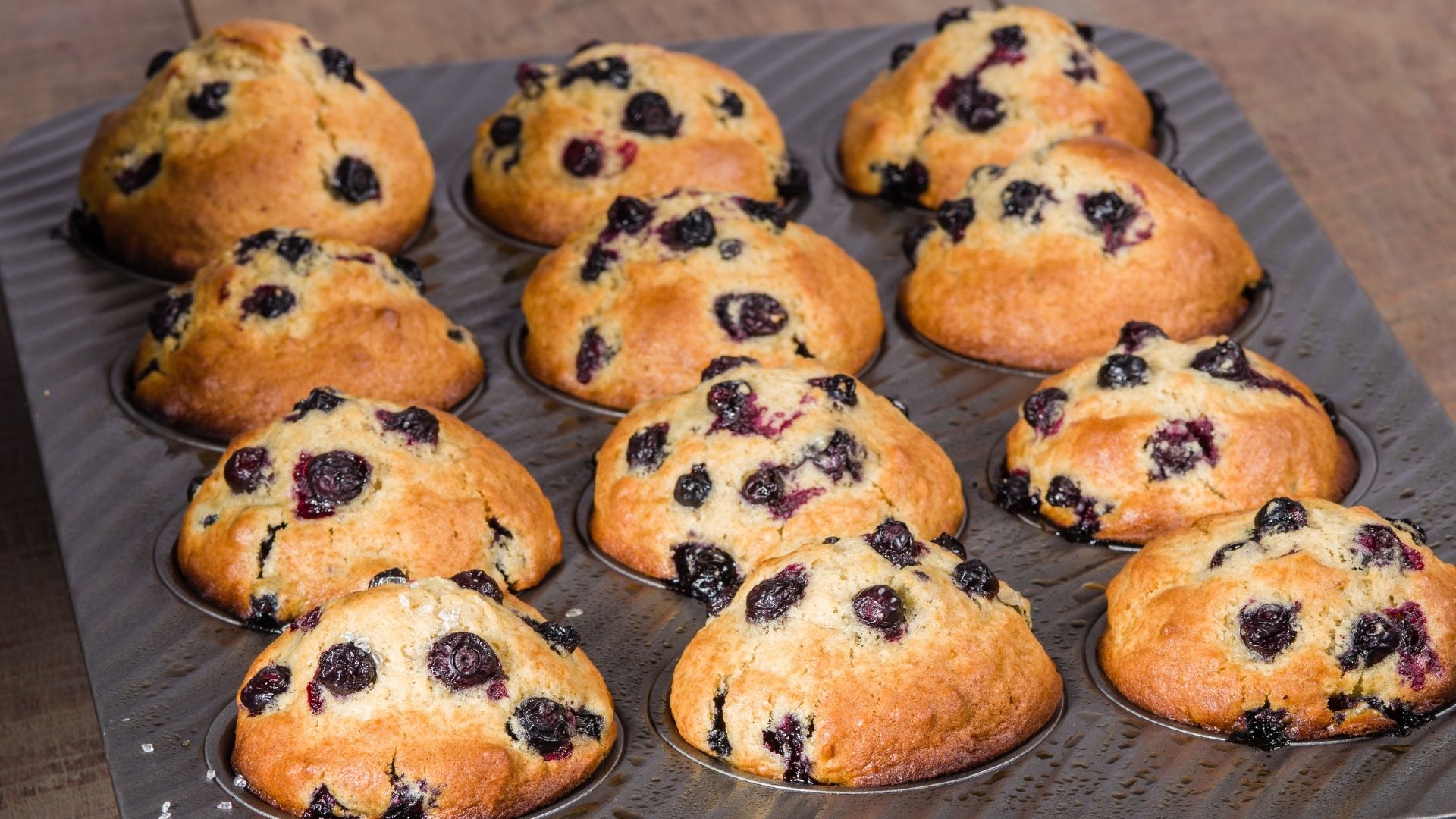 Having muffin pans handy in your kitchen are great for spontaneous baking. There are hundreds of different flavors of muffins and cupcakes and all you need to bake them is the best muffin pan, cake mix, and a few ingredients.
So what are the top 7 best muffin pans you can buy online? We got you covered. Here are the best ones with reviews for each!
Top 7 Best Muffin Pans
There are 12 standard-sized pockets in the USA Pan Bakeware muffin pan. This pan uses commercial-grade and heavy gauge aluminized steel and is one of the highest-rated on Amazon. It features Americoat, which promotes quick release of baked goods and fast, prompt cleanup!
Happy customers say they use this muffin pan to make muffins, cupcakes, mini egg frittatas, brownies, and even Rice Krispy treats! An effortless wash will leave it looking brand new.
This set includes two muffin pans, each with 12 pockets (24 pockets in total) manufactured by Amazon Basics. With the highest number of 5-star reviews, this non-stick muffin pan uses heavyweight steel and provides fast, even heating for uniform browning. The non-stick coating ensures effortless food release.
Customers rave about the value for the price and that they can bake anything without worrying about it sticking! It's a perfect size, a great price, and has reliable quality. This muffin pan is an absolute steal!
The Wilton Jumbo muffin pan comes in a set of two with six pockets in each (12 pockets in total). This choice is popular due to the jumbo size cups, perfect for larger muffins or cupcakes! With heavy-gauge construction, this pan will spread heat evenly, and the non-stick coating will release easily, resulting in minimal cleanup!
Customers mention the heavyweight, which is sturdy and lasts for a very long time. They also mention that because of the jumbo cup size, they can make anything from large muffins, breakfast pastries, quiches, mini calzones, and cinnamon rolls!
The Rachael Ray muffin tin comes with 12-cups and grips on both sides for easy handling. This bakeware is praised for being durable and easy to handle and is in a league of its own. It uses heavy-gauge steel and sturdy construction and has an easy release and mess-free cleanup. The grippy panhandles offer a confident grasp, unlike many other muffin tins on the market.
Customers love that this bakeware doesn't rust, baked goods don't stick, and the grips make baking easier. People use it to make breakfast muffins and pastries without worrying about it ever sticking to the bottom.
Cuisinart Chef's Classic muffin pan comes with 12 cups. This muffin pan uses durable metal and will evenly heat and golden your muffins in the oven. The non-stick coating is strong, will not rust, and bakes flawless baked goods without sticking to the bottom. It's heavy-duty and a reliable brand, which means you will hold onto this bakeware for years to come!
Customers rave about its durability and non-stick coating. They've used it to make muffins, cupcakes, quiches, and breakfast rolls! The one downfall is that it is on the pricier side compared to some other great muffin pans on the market.
The Circulon Non-stick muffin tin comes with 12 cups and features heavy-gauge steel construction for long-lasting baking performance. It is wrapped with a premium non-stick coating for exceptional non-stick performance. The wide handles on the side provide a strong grip when transporting the pan from the countertop to the oven.
Customers love the premium non-stick coating and sturdy, high quality. With excellent performance during every baking session, easy release, and a good price, this muffin tin will help you create the most delicious cupcakes and muffins!
Last but not least, we have the Trudeau Silicone muffin pan, which comes with 12 cups. It uses patented structured silicone with an integrated steel frame that keeps the pan secure to and from the oven. It's lightweight and an amazing alternative to all the heavy metal bakeware that you're probably used to. The smooth silicone finish offers non-stick qualities and bakes evenly for perfect results every time!
Customers love the silicone finish, premium non-stick coating, and high-quality build. If you believe in the power of silicone bakeware, this muffin pan will add more to your kitchen! You will find yourself baking delicious cupcakes, muffins, brownie bites, egg breakfast muffins, and even desserts in this versatile silicone pan! 
Final Thoughts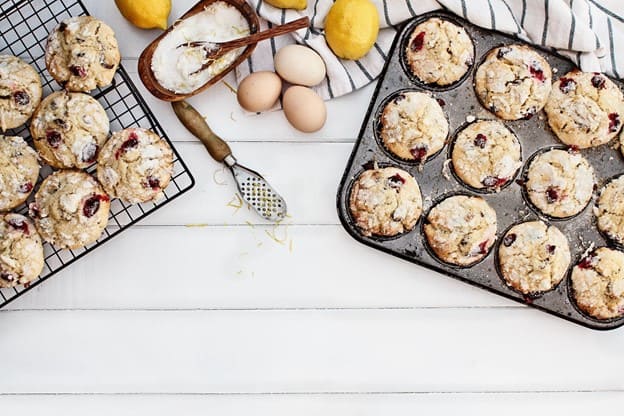 The best muffin pan will promote even, thorough baking and release your muffins easily, so they don't stick to the bottom. When choosing one, consider features such as 6 or 12 round pockets, grips on the side, non-stick coating, value for the price, and customer reviews. You want to make sure you fall in love with baking, and with the right bakeware, you're on your way!
This list offers the seven best muffin pans you can buy today. Hopefully, one (or two) has resonated with you, which is great because you'll be on your way to making delicious, soft muffins. Happy baking!
You Might Also Like: