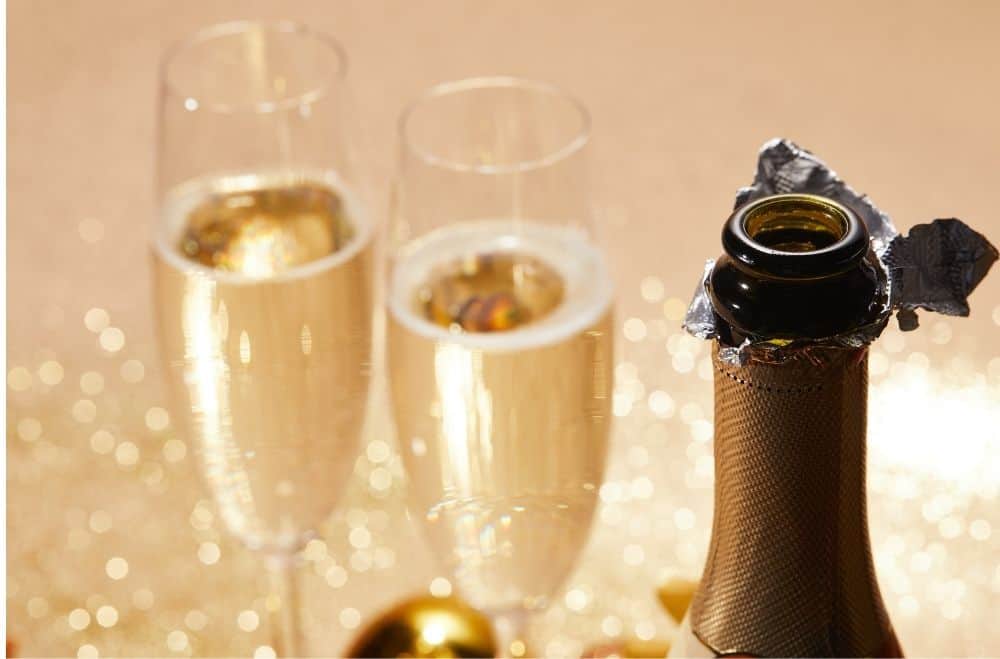 There is no perfect way to celebrate a victory or unwind after a long day, like sipping a glass of wine. However, before you put the wine in the wine glass, you need to get the bottle open and a wine bottle opener will help you get the job done.
In this write-up, we have compiled a list of the top 7 wine bottle openers perfect for the pickiest wine lover based on their ease of use, durability, sophistication, and overall value. Each of the options discussed in this piece has been tested rigorously and meticulously by experts and reviewers.
Top 7 Best Wine Bottle Openers
1. Oster Cordless Electric Wine Bottle Opener
Pros
Luxurious design
It comes with a foil cutter
Easy to hold and use
Long-lasting
Cons
The indicator light is extra bright
Designed to fit in bottles of all sizes and shapes, including the traditional and older bottles Oster Cordless Electric Wine Bottle Opener makes the bottle opening experience smooth and memorable. This electric bottle opener comes with a long-lasting chargeable battery that relieves you from the trouble of having to twist stubborn corks out manually. All you need is to place it on top of the bottle, press the button and watch as the wine cork pops out in seconds. The opener can open up to 30 bottles with a single charge.
2. Secura Electric Wine Bottle Opener
Pros
It comes with a charging stand
Features a foil cutter
Simple one-touch operation
Transparent corkscrew mechanism
Cons
Wobbly on the charger
Foil cutter comes off easily
Move over manual wine bottle opener, the Secura Electric Wine Bottle opener is an automatic opening tool that combines technology and style. This electric bottle opener pops corks from all kinds of wine bottles including older bottles. It boasts an aesthetically appealing design, whether you go for the rich blue opener or the sparkling rose gold. Opening a wine bottle with the Secura is relatively easy. You only need to place it on the bottle, press and hold the button, and watch as the magic happens. The opener runs on a rechargeable battery that stays for up to 8 hours on a single charge. Atop the outstanding features, this automatic wine opener comes with a 12-month warranty.
3. Rabbit Automatic Electric Corkscrew Wine Bottle Opener
Pros
Super-fast in action
Easy to use
Durable
Works with all cork types including a fragile cork
Cons
You need to remove the foil cap to use it
Rabbit Automatic Electric Corkscrew is ideal for users who don't have any experience with manual wine bottle openers. This is because it requires minimal physical effort, and it is easy to use. It comes with a rechargeable battery that can allow you to open up 30 bottles with a single full charge. Putting this electric opener to work is relatively straightforward. Open the top part to expose the built-in cutter and then get rid of the foil cap. Gently place the tool on the bottle's neck and lower it down onto the cork until you fill contact. Once in position, the cutter will pierce the cork and automatically start to pull it out. This opener is compatible with all cork types, and it is the best device for home use.
4. IPOW Wing Corkscrew Wine Bottle Opener
Pros
Made of premium, corrosion-resistant zinc alloy
It comes with a cap bottle opener
Smooth and sleek
Cons
Heavier than most wine bottle openers
Arms feel a little loose
Featuring a robust winged corkscrew design, the IPOW Wing Wine Bottle Opener plows right through all types of corks like a traditional corkscrew. It exudes a modern design and a retro feel, but the mechanical design makes it a favorite to many. While this product's portability has been put into question, it is this strength and sturdiness that gives you the leverage to open even the puny little corks. The IPOW Wing also features a handy cap bottle opener that can be used as a beer bottle opener.
5. OXO Vertical Steel Lever Corkscrew Wine Bottle Opener
Pros
Comfortable, non-slip grip
It comes with a removable foil cutter
Two-step cork opening process
Cons
Bulkier than other openers
Are you looking for a sturdy and fast-acting opener? The OXO Vertical Steel Lever Corkscrew has got you covered. This opener boasts solid construction and extra comfortable handles, making the wine bottle opening process smooth and injury-free. Its corkscrew comes with a sharp and non-sticky worm that makes removing the cock after it pops out incredibly easy. With the OXO Vertical Corkscrew, the lever follows a two-step process to remove corks. You will need to push down the screw to pierce the cork and then pull up the lever to release it. The removable foil cutter is another feature that you'll love.
6. Brookstone Compact Wine Bottle Opener
Pros
Features a reliable carbon steel screw
Effortless cork removal
Ergonomic grip
Cons
Requires some force to remove the cork
Coming from Brookstone, a company renowned for manufacturing innovative, elegant, and stylish products, The Brookstone Compact Wine Opener doesn't disappoint in any front. The opener boasts streamlined metal construction, an ergonomic grip, and an extra-long-long lever that makes pulling corks effortless (whether natural or synthetic). Its body fits snugly on the neck of the wine bottle holding it in position as the lever is pushed down and pulled out to remove the cork. However, some users claim that you need to use a little bit of force to remove corks with this tool.
7. Coravin Model Three Wine Bottle Opener
Pros
Great for wine preservation
Easy to use
Features an advanced technology
Cons
The Coravin Model Three is a wine bottle opener for individuals who don't mind splurging. The opener combines Coravin's proprietary preservation system with a state-of-the-art opener. This opener doesn't uncork the bottle but instead uses a coated needle to pierce through the cork and pump out the wine. Without exposing the wine to oxygen, it replaces the wine with inert argon gas, preserving it as new for several years. It comes simple press-release trigger that pushes the coated needle in and out of the bottle through the cork. The device comes with various accessories to make your work easier. However, the tool is not compatible with screw caps.
You Might Also Like: