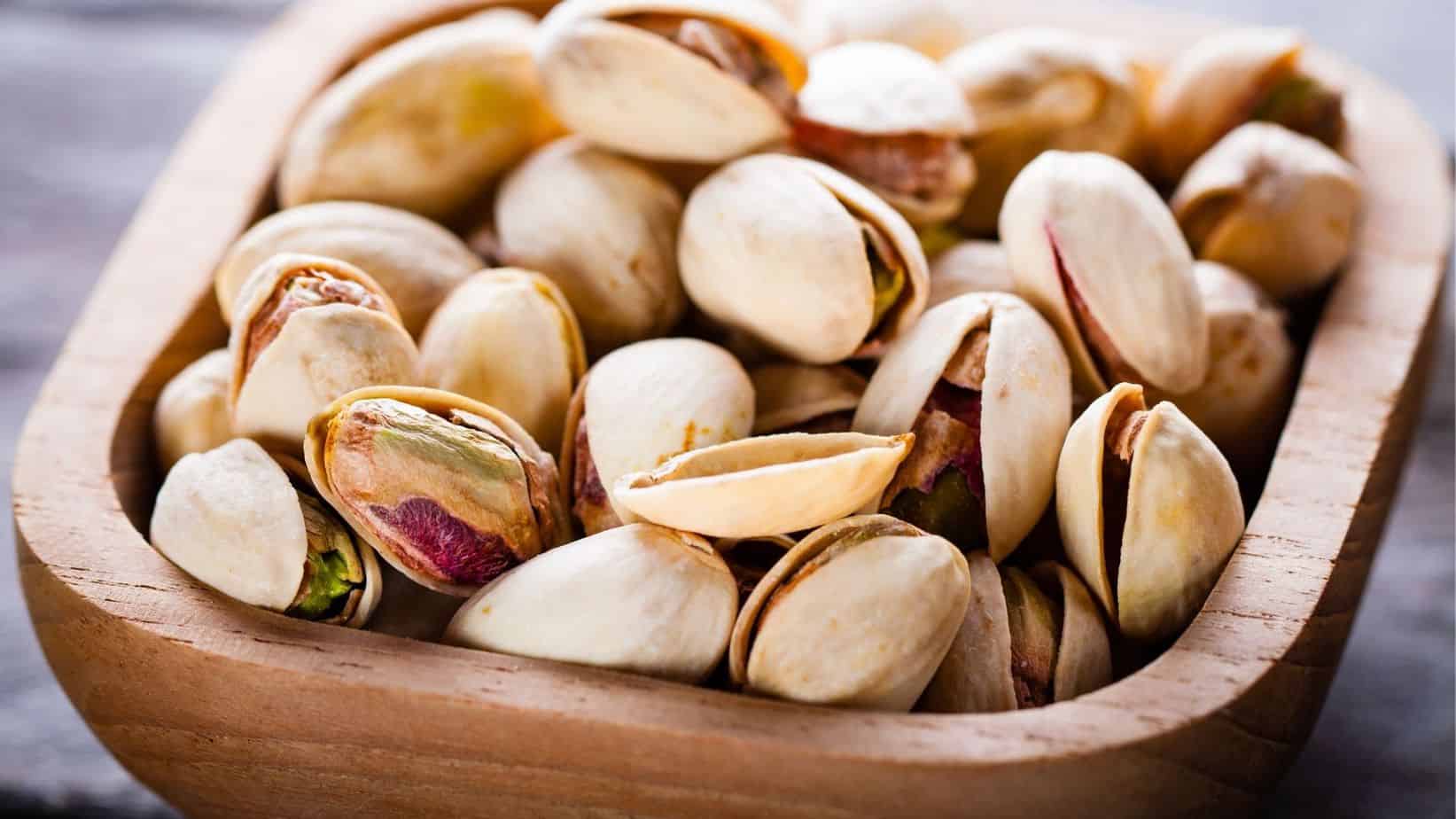 What is the most common question pistachio nut lovers ask? Where do you put the shells? We found the top five pistachio nut bowls and they all have one thing in common…a place to store the shells!
Top Five Pistachio Nut Bowls
Penko Bamboo Pistachio Nut Bowl
This snack serving bowl, made from solid bamboo, is elegant, minimalistic, and eco-friendly. This pistachio bowl is an effective alternative to storing empty pistachio shells (on the bottom) with the snack tray being on top. Each double dish is completely removable.
Customers love this nut bowl as it is a practical way to dispose of used pistachio shells or peanut shells. It comes apart to dump seeds and to wash (it is not dishwasher safe). The trays swivel around the pedestal to make reaching and disposing of shells much easier.
Southern Homewares Double Dish
The Southern Homewares Double Dish is a great serving dish for nuts, and like the previous dish, it is two-tiered. The top dish holds the snacks, and the bottom collects shells. With this nut bowl, you can lift the top portion and reveal a very stylish bowl underneath. It uses melamine which makes it durable and dishwasher safe.
Hipat Double Dish Snack Bowl
The Hipat bowl doubles as a pistachio nut holder and even has room for your smartphone. It keeps food and shells separate, and the opening is wide enough to dispense of the shells. This small bowl is only big enough for one person as the top portion of it is small. It comes in a variety of colors, is durable, and is dishwasher safe.
Ototo Pistachio Nut Bowl
The Ototo pistachio snack serving bowl has a unique design. It looks exactly like an opened pistachio! To use it, all you need to do is split the pistachio by removing the top, and then one section can be used for pistachios, while the other can be used for empty shells. It uses melamine which makes it food-safe, dishwasher safe, and it is BPA-free.
Unique Shop Stoneware Bowl
While the Unique Shop Stoneware Bowl says that it is for soup and as a side bowl, it can also be used as a pistachio nut bowl. It is more decorative, which makes it perfect for holiday get-togethers. It comes in a set of two- cream-colored and red- and has embossed hearts etched into it. The side handle allows you to carry it as well. It is dishwasher, oven, and microwave safe.
You Might Also Like: