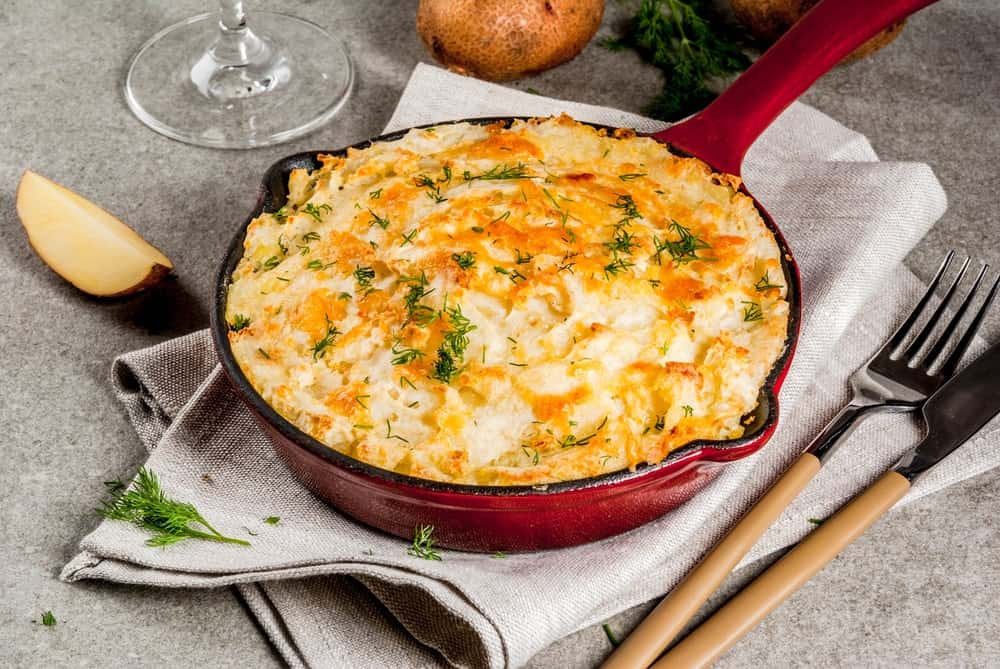 Potatoes – aren't they the most versatile, smooth, satisfying food out there. Whether it's the softer potatoes for whipped potatoes or the firmer ones for baked potatoes, are they not just good food. I obviously think so. I cannot hide my love for all things potato, and all that have eaten them say I make the best whipped potatoes and gravy in the world.
At our family or church events, my whipped, well, for your sake, I'll call them mashed, potatoes, are the first thing to be finished off. See, I call them whipped because I beat mine in a stand mixer for a bit so they are fluffy without a lot of lumps. It's a personal preference. I usually leave a bit at home for my husband and me. My gravy is always a hit, too, because we all know that they pretty much go side by side.
Thing is though, my gravy took a turn, not a bad one, just a turn, here a while back. I became vegan, which means I stopped eating meat or using dairy products of any kind. Going vegan was quite an interesting undertaking at first since I was used to making beef, chicken, turkey giblet gravy, or even using red-eye gravy from country ham.
I was also used to slathering butter onto everything, piling it into recipes, loading my coffee down with real cream – I had no idea the amount of meat and dairy products I was taking in. I was accustomed to cooking this way because I had done it for 35 years.
I became a little "down in the mouth", as they say, thinking food would never taste good again, until I discovered that I could get just as much flavor, if not more, out of plant-based products than out of the meat and dairy products.
One great example is the mushroom. Not only do they have a firm bite but also a deep, rich flavor, and they make a delicious gravy. I started buying almond or hemp milk and tofu, tempeh, or seitan to replace my meat.
Now, when I really want to make my company feel welcome in my home or I just want my favorite comfort food, I make my best Vegan Shepherd's Pie. Now, shepherd's pie in each respective home is highly subjective. My son doesn't care for ground meat, and I don't care for green peas. The great thing about shepherd's pie is that it can accommodate everyone. Here's a Scrumptious Vegan Shepherd's Pie recipe.
The Mashed Potatoes
3 kg – yellow or red potatoes
2 Tbsp – vegan butter
1/3 cup – non-dairy milk
salt – to taste
Step One
Fill a large stockpot 3/4 full of water and place potatoes inside.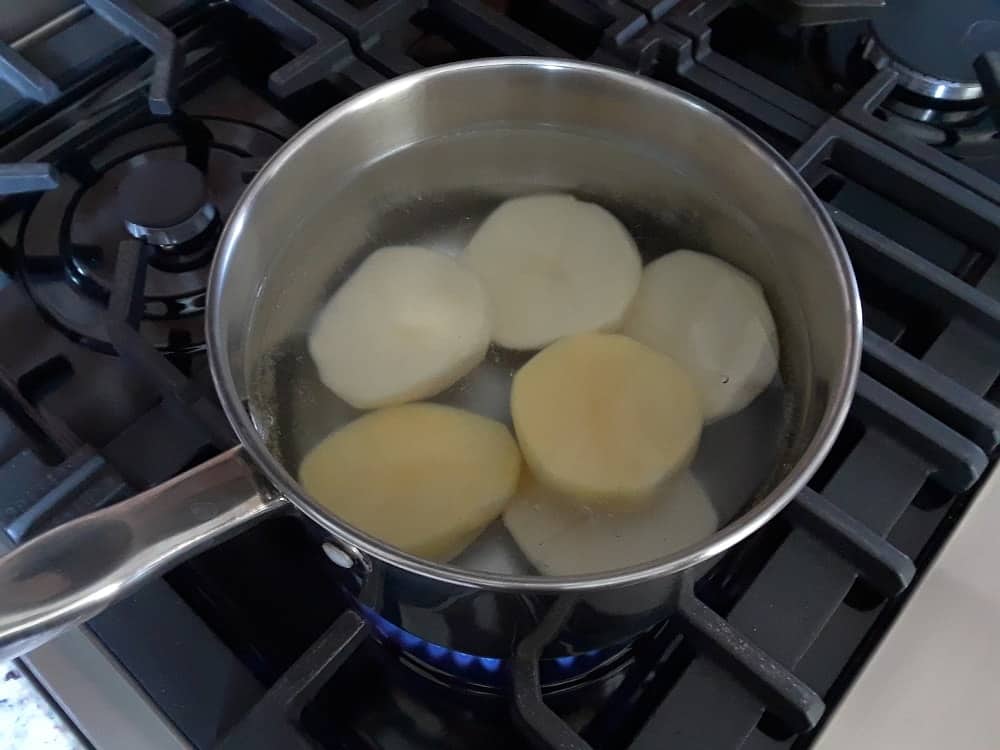 Step Two
Place the pot onto a burner on high heat and bring to a boil.
Cook until potatoes are easily pierced all the way through with a fork or knife, approximately 25 minutes.
Step Three
Remove potatoes with a slotted spoon to a mixing bowl. Keep the cooking water in the pot.
Step Four
Add vegan butter.
Mash potatoes with a potato masher or fork. You, as I do, can also use beaters or a stand mixer for fluffier potatoes with no lumps.
Step Five
Add non-dairy milk, a little at a time, as you blend the potatoes by your chosen method, salting by taste all the while so that the salt can melt down.
If they are too thick, you may add a small amount of potato water and continue to blend until you reach your desired consistency.
Step Six
Set the potatoes aside.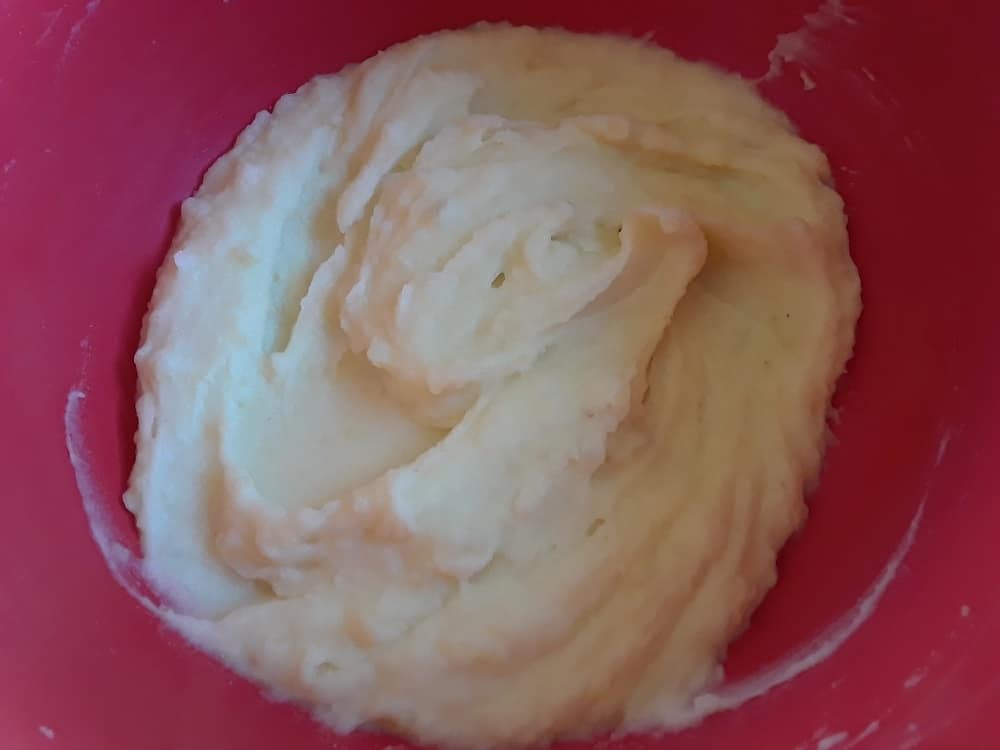 The Ground Vegan Meat Filling
Oven-safe casserole dish, 8-9 in round or square
2 Tbsp – canola oil
1/2 – onion, diced
8 oz – cremini mushrooms, quartered
2 – carrots, diced
2 med – garlic cloves, minced
1/2 lb – plant-based vegan meat
2 1/2 Tbsp – all-purpose flour
1 Tbsp – tomato paste
1 tsp – vegan Worcestershire sauce
1 cup – vegetable broth
1 Tbsp – soy sauce
1/4 cup – red wine
1 tsp – dried rosemary
1/2 tsp – dried thyme
1/8 tsp – ground black pepper
1/2 cup – frozen peas
1/2 cup – frozen corn
salt – to taste

Step One
Preheat oven to 375°F.
Step Two
Add oil to a large non-stick saute pan. Cook over medium heat until oil begins to shimmer.
Step Three
Add mushrooms, onions, and carrots.
Cook, stirring frequently until onions are translucent and mushroom juices have cooked off – around 3-4 minutes.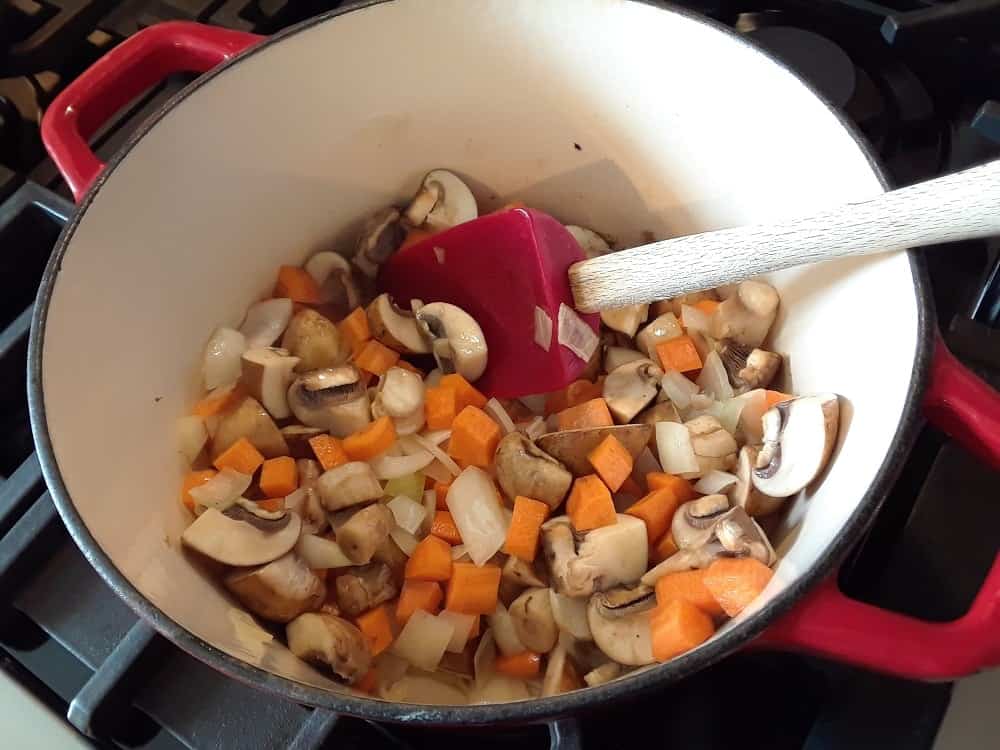 Step Four
Add garlic, stirring frequently for about another minute.
Step Five
Add your vegan meat and break up all the clumps.
You can use a wooden spoon or spatula. I use thick 6 mil nitrile gloves and do it with my hands. It's faster and I get all the lumps.
Cook while stirring frequently while making sure all "meat" browns – something like 2 minutes.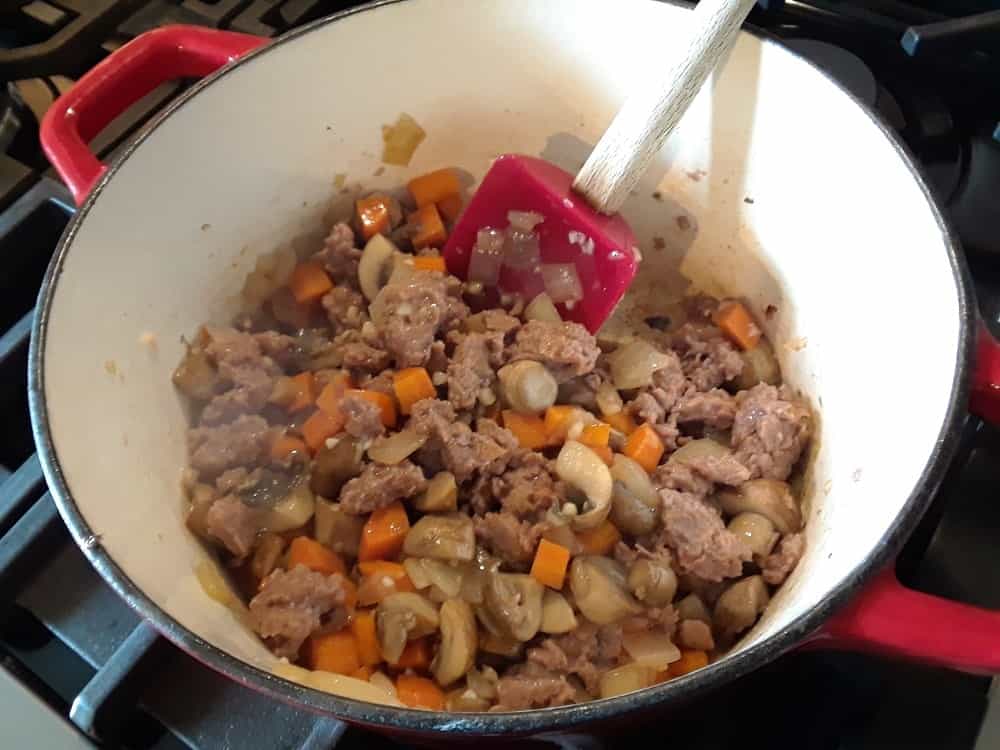 Step Six
Add flour.
Cook while stirring frequently to coat evenly. When browned bits of flour begin sticking to the bottom of the pan, take it off the heat.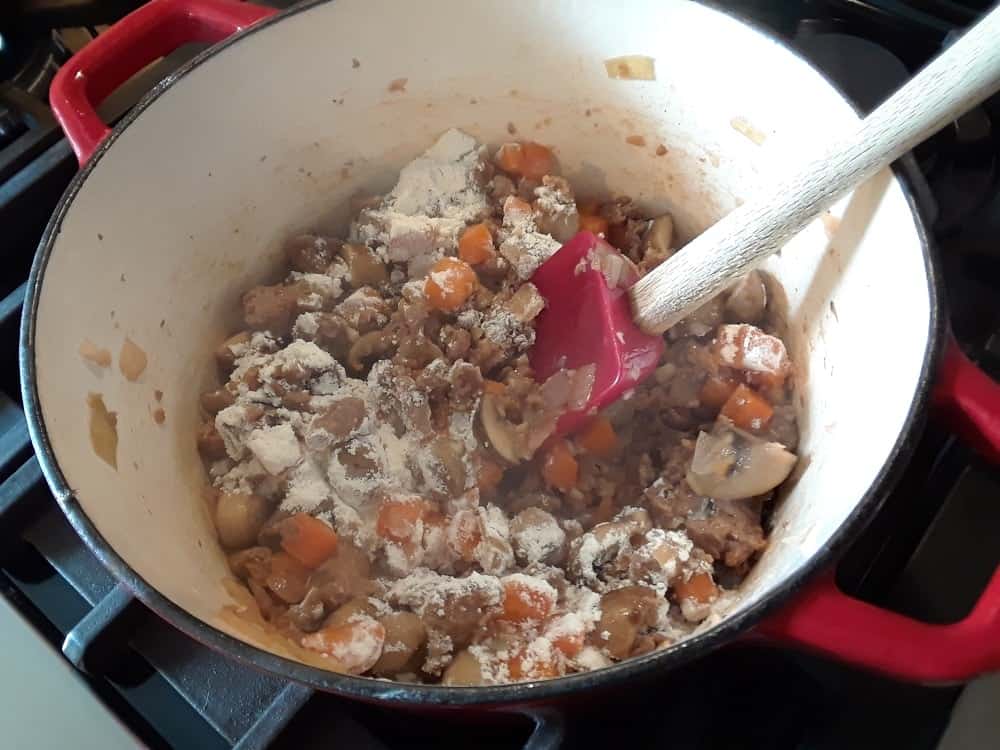 Step Seven
Add tomato paste, Worcestershire sauce, vegetable broth, soy sauce, red wine, rosemary, and thyme.
Cook while stirring frequently, scraping browned bits from the bottom of the pan as you stir.
Bring to a boil, cover, and reduce heat to low so the mixture can simmer.
Step Eight
Simmer gently until sauce thickens a little, roughly 8-10 minutes.
Because Worcestershire and soy sauces, as well as vegetable broths, tend to have lots of salt in them, you may not need to add salt at all, but if you do, now is the time to add salt to your liking so that it can cook down. Doing it at the end will cause you to get the pie too salty.
Step Nine
Remove from heat.
Add pepper, peas, and corn, and stir.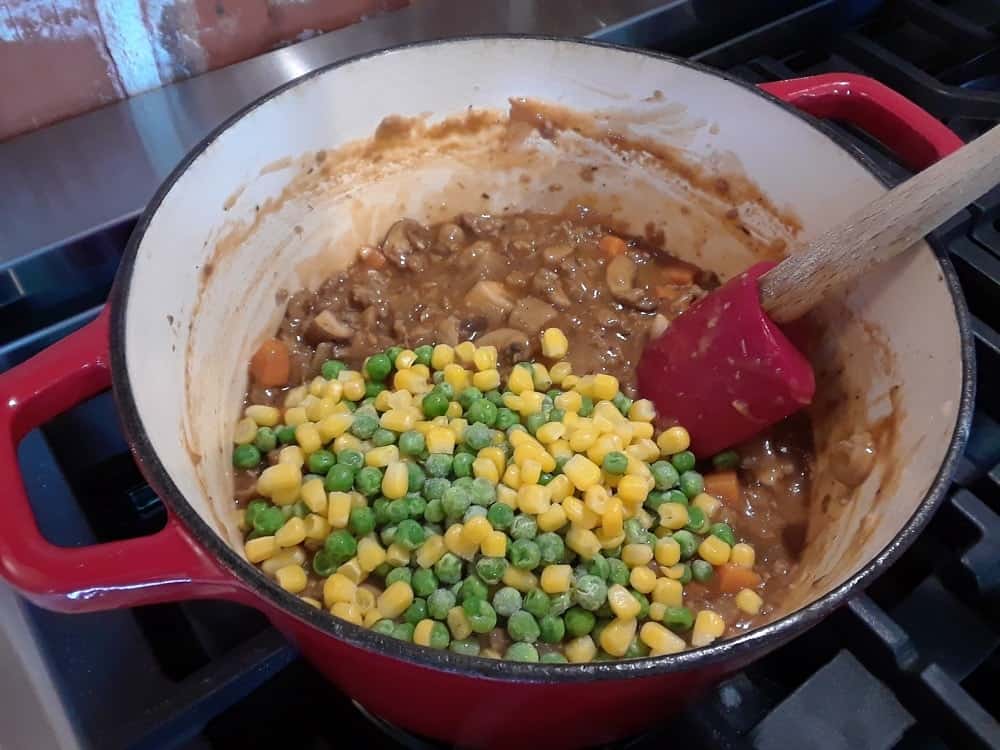 Step Ten
Transfer it to the baking dish, and cool.
The Scrumptious Vegan Shepherd's Pie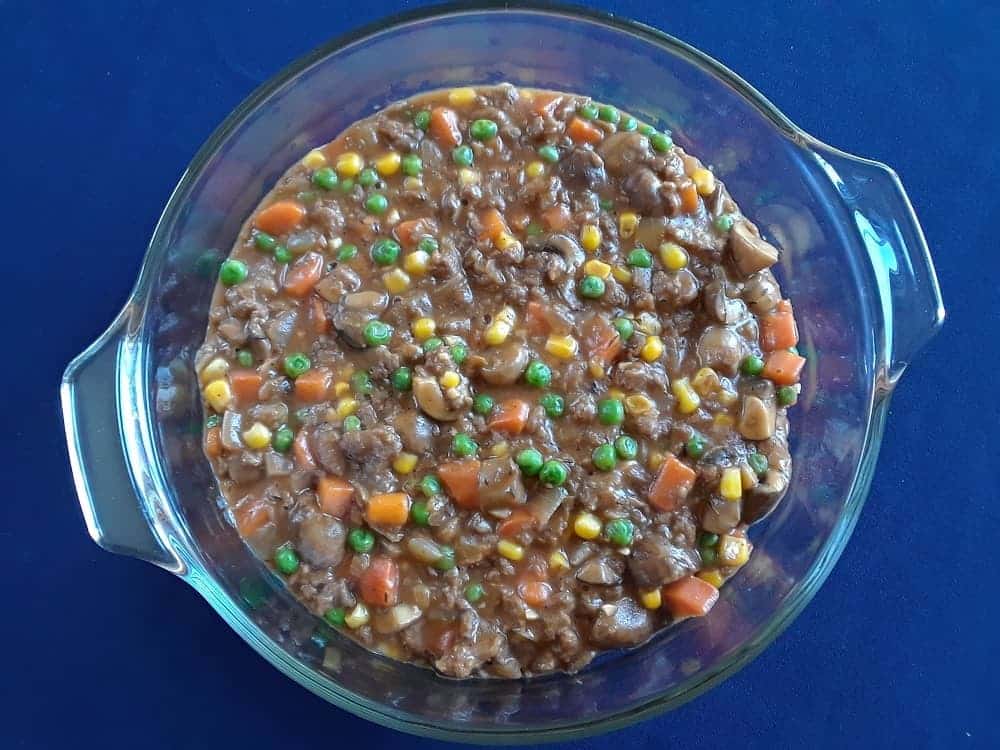 Step One
Top the vegan meat vegetable gravy filling with your mashed potatoes, spreading them out evenly.
If you are concerned with the aesthetics of the pie, spread the potatoes all the way to the edge on all sides at every point and make peaks or simple design in the potatoes with your spoon or spatula.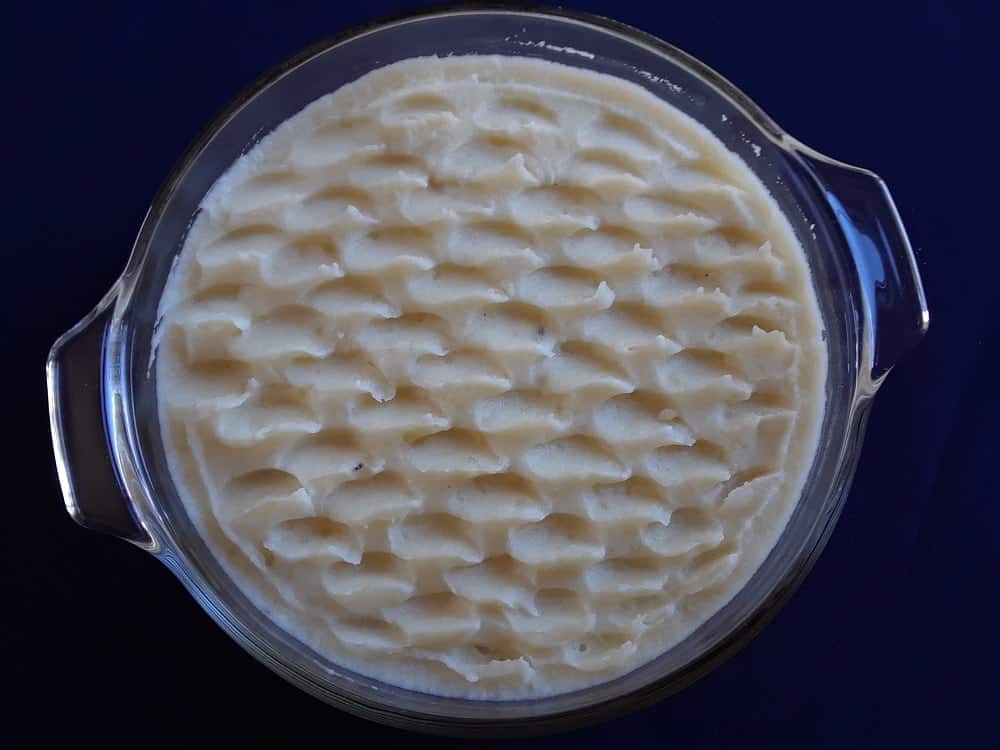 Step Two
Place the pie on a baking sheet and bake until the potatoes take on some color – around 25-30 minutes.
Step Three
Remove from oven and enjoy.