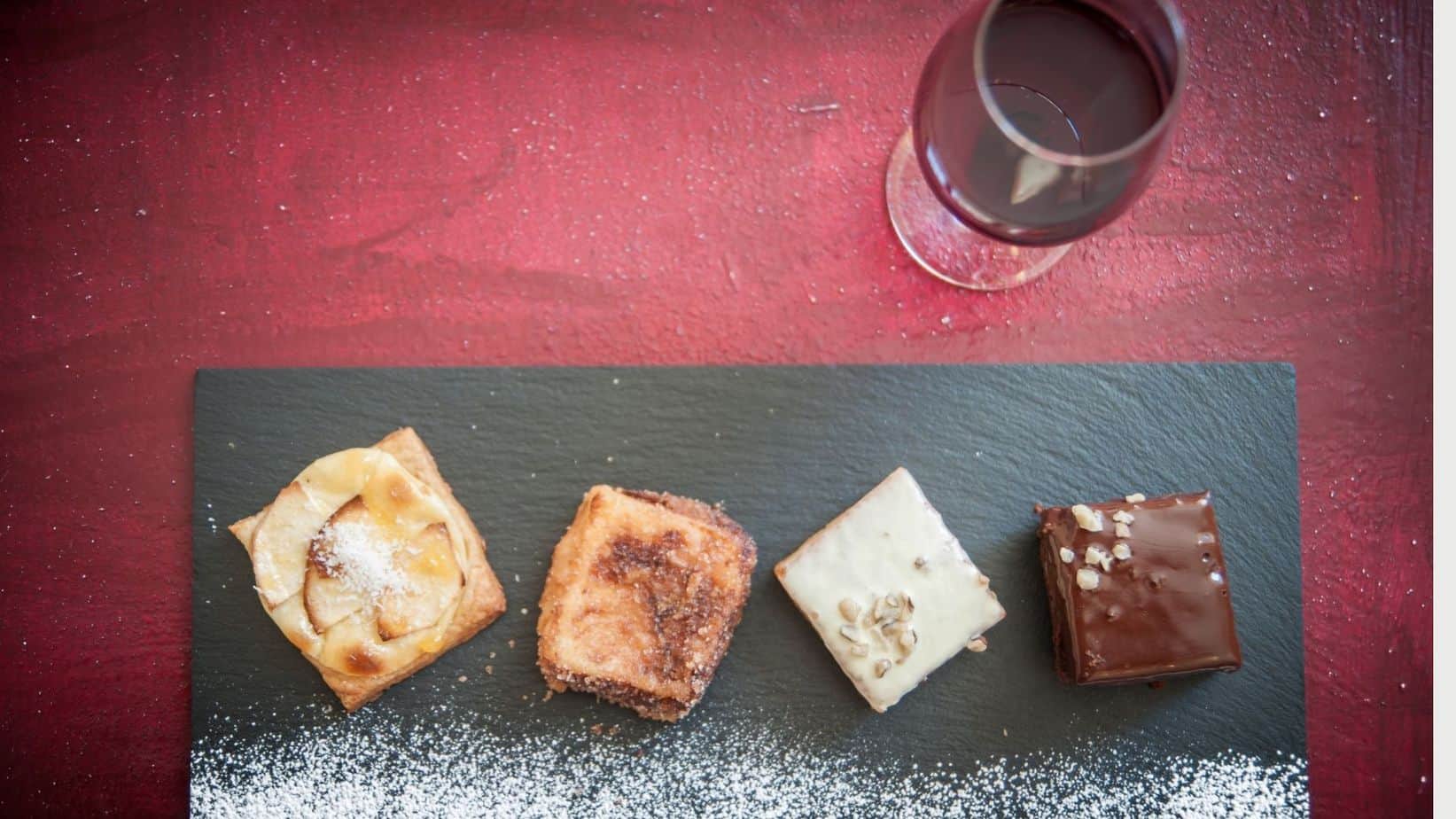 Dessert wines are the perfect way to end any meal on a sweet and memorable note. You can drink them with dessert or on their own, and they are meant to be enjoyed in small glasses and savored, like a glass of scotch.
How to Cook With Dessert Wine
Here are a few suggestions on how to use dessert wine in your cooking.
Poach Fruits
Dessert wines are perfect for poaching fruits especially pears. Substitute dessert wine for some of the water that you use in your poaching syrup. You can even just poach your fruit entirely in dessert wine!
Sabayon
A sabayon is a classic Italian dessert reminiscent of a light custard made from eggs, yolks, sugar, and sweet wine. To make a sabayon, all you have to do is whip the egg yolks with the sugar in a bowl until smooth, then stir in the wine. Put the bowl over a pot of simmering water until it thickens, making sure not to overcook the yolk. Remove the heat and serve in glasses!
Baking
Substitute some of the liquid in your favorite desserts and baked goods with some dessert wine and enjoy the new flavor you create.
Make Whipped Cream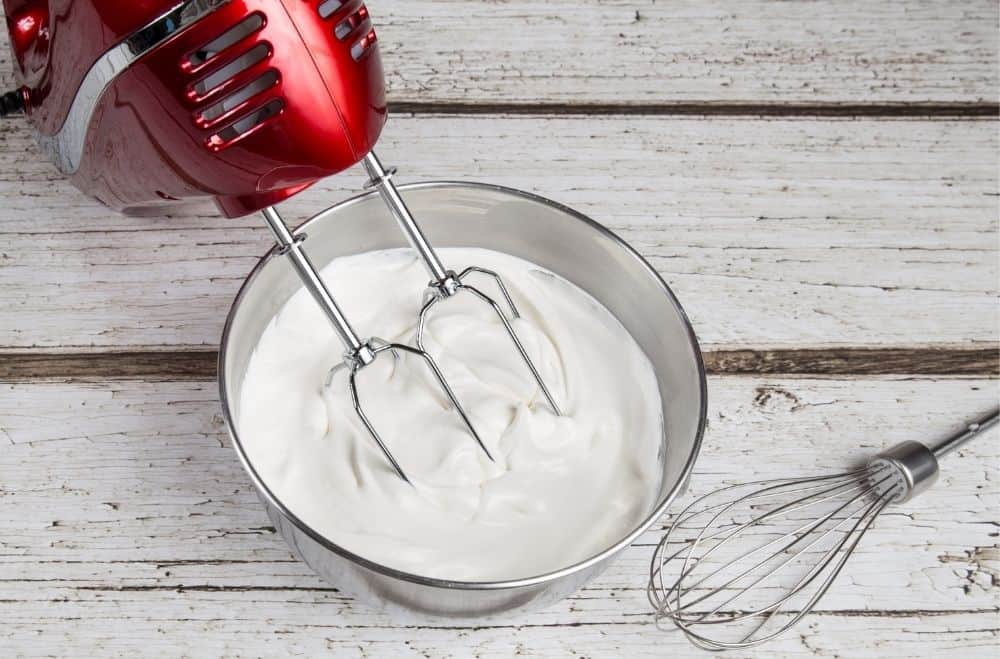 Whipped cream is great on its own, but adding cold dessert wine to your cream before whipping makes it out of this world.
Don't feel like cooking… Drink It!
The best thing to do with dessert wine, of course, is to drink it!
5 of the Best Dessert Wines to Drink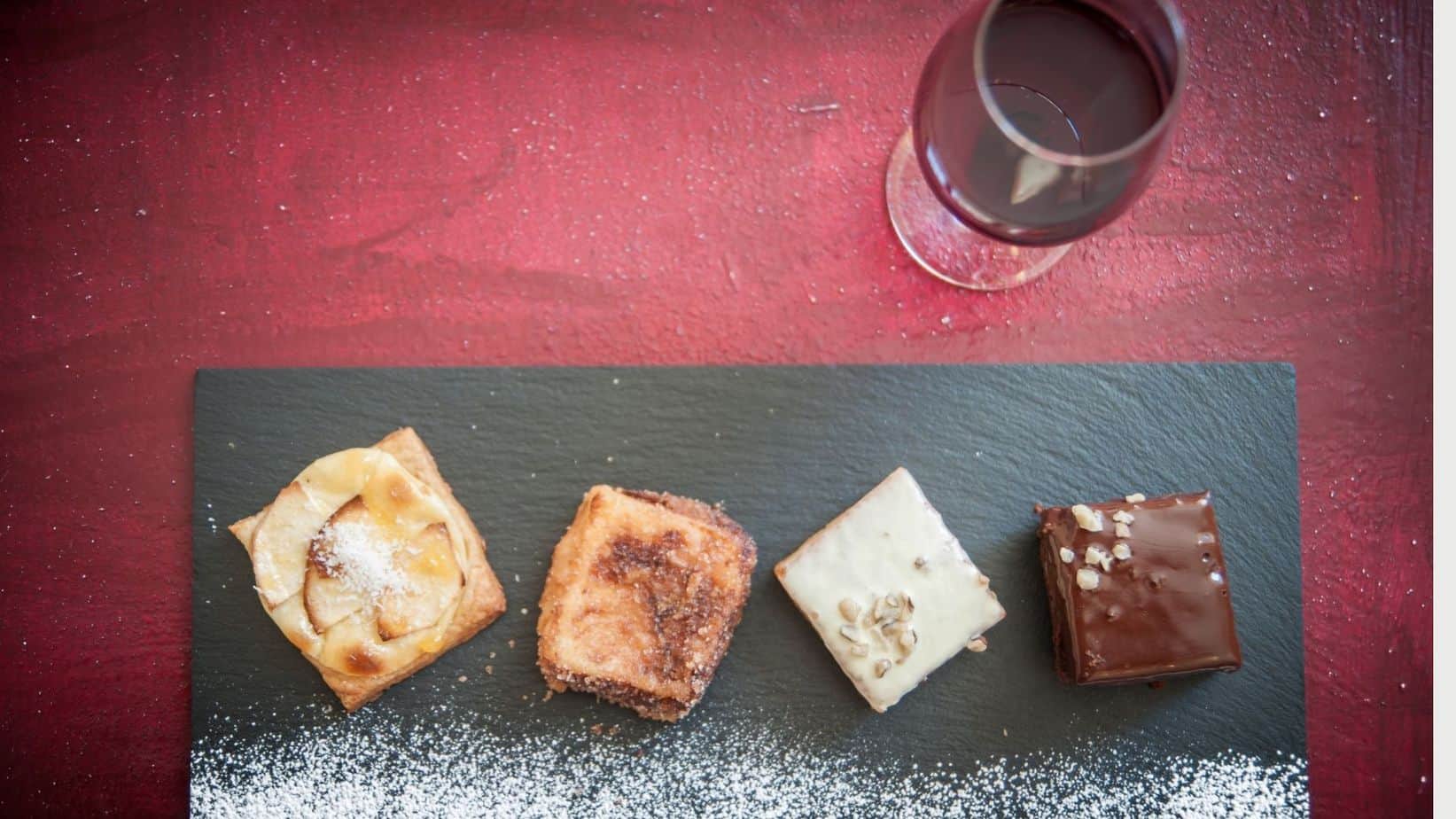 Vietti Moscato D'Asti
Moscato D'asti is a popular choice as it is relatively inexpensive, and this Vietti Moscato is no exception. This Moscato has the aromas of peaches, rose petals, and ginger to create a delicate sweetness on the palate. Vietti recommends serving it as an aperitif, as it makes the perfect accompaniment to fruit-based and creamy dishes.
Graham's Six Grapes Port
If you are looking for a red dessert wine, Graham's Six Grapes Port is a quality choice. Graham's is a fortified red wine, so its sweetness is not from added sugar but from the residual sugar that results in the halt in fermentation. When drinking this full-bodied wine grape port, you will taste notes of fragrant blackberry, cassis, and licorice. Pair it with a dark chocolate-based dessert for the perfect end to any meal.
2018 Inniskillin Oak Aged Vidal IceWine
Ice wine is the ultimate dessert wine, and this Canadian ice wine from Inniskillan does not disappoint. This rich, sweet, smooth, and fruity wine is perfect on its own but also pairs well with a dessert that is less sweet.
Château d'Yquem
If you are willing to splurge, consider trying this superior wine from the Sauternes region in the southern vineyards of Bordeaux, known for their botrytis or noble rot, which intensifies the sweetness of the wine. It has more acid and less alcohol, making it ideal for pairing with fruity desserts, but because this wine is a splurge, you may prefer to enjoy it on its own.
Crestwood Barrel Riesling
If you are looking for something that is inexpensive, sweet, and simple, the light-bodied Crestwood Barrel Riesling is a great wine to have one hand. Described as not overly sweet, this is a great option if you are looking for something that will not overpower your dessert. When drinking this riesling, you will find notes of peach and honey, and every sip should feel refreshing.
Whether you want to get creative in the kitchen, or just relax and drink it, there is an endless number of possibilities when it comes to enjoying a bottle of dessert wine. Cheers!
You Might Also Like: