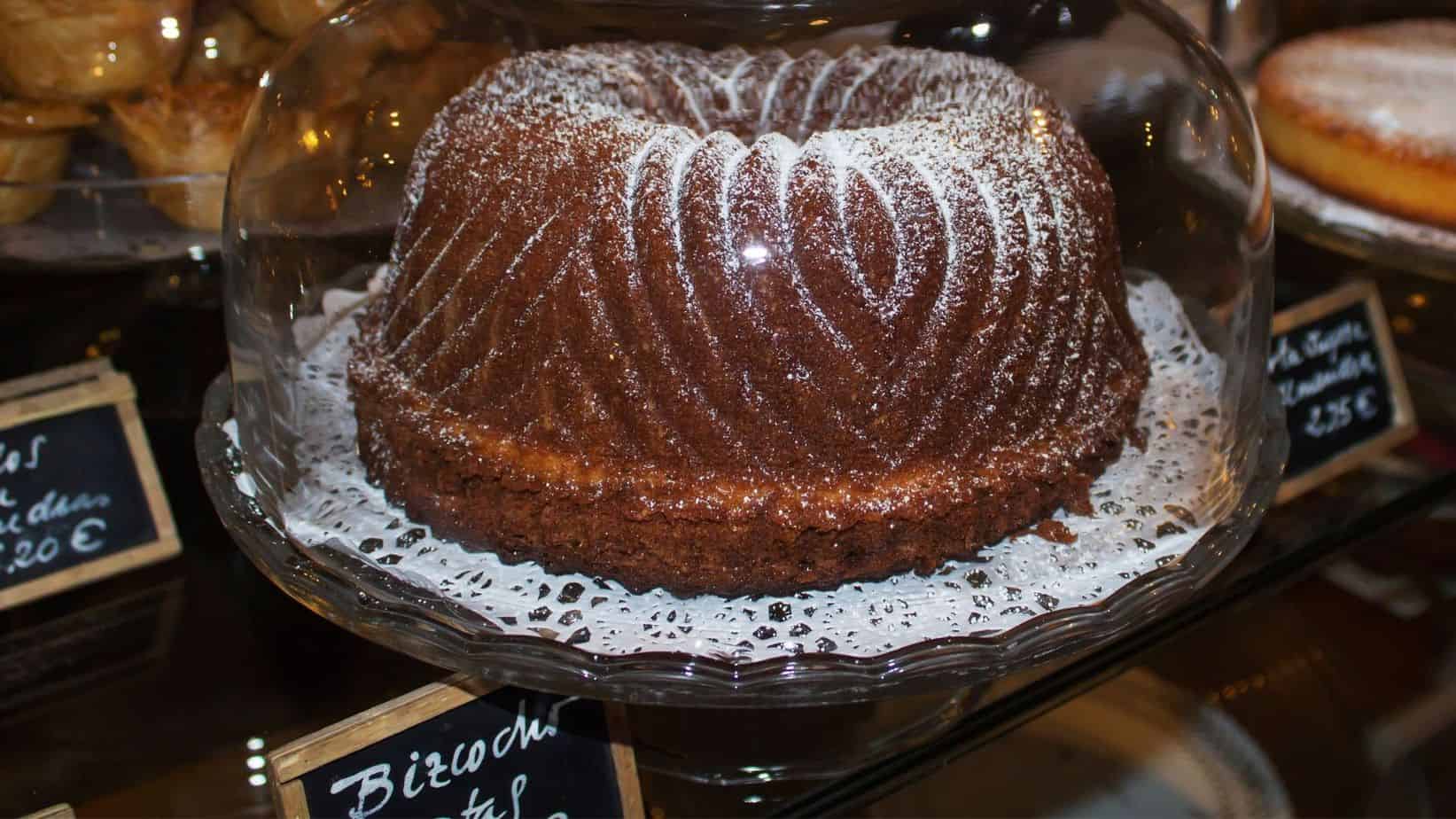 The word bizcocho is used in a variety of ways to compliment someone and it refers to cakes, filled pastries, croissants, bread, or other sweet baked goods in Spanish-speaking countries.
Each country has different types of bizcochos. Some countries prefer their bizcocho to be sweet, others like them more savory. Most often it is a sponge cake with toppings, icing, buttercream frosting, powdered sugar, cinnamon, or a rich filling but it can have cheese, chocolate, caramel, and be more like a cookie or even bread.
Dominican Republic Bizcocho
Bizcocho Dominicano, or Dominican cake, is a type of cake made popular by bakeries on the island of Hispaniola. There, the cake is made to be very moist and airy, often with a meringue frosting.
It is easy to find if you are in the Dominican Republic, as it is made and bought regularly for most occasions. It's often layered and decorated to match the celebration or holiday.
Mexico Bizcocho
Mexico Biscochitos are like butter cookies and the dough is made with crushed anise seeds, as well as a hint of orange and cinnamon.
Spain Bizcocho
If you are looking for bizcocho cake in Spain, it will be a sponge cake. It will be sweet, made with fresh local ingredients, often with a creamy filling and fruit toppings.
Uruguay Bizcocho
Bizcochos have a deep tradition in Uruguayan culture. They are similar to the donut but are baked and eaten almost daily with coffee, café con leche, or tea for breakfast. These bizcochos cakes are so popular that they are not just sold at local bakeries, but also at their very own specialized shops called bizcocherías.
Puerto Rico Bizcocho
Here, any cake that doesn't have a very specific name is referred to as bizcocho. They are popular in bakeries, restaurants, and regularly made at home
Costa Rica Bizcocho
If you are looking for bizcocho in Costa Rica, you will likely find them to be more on the savory side. They are often made more like a tortilla and filled with meat, cheese, spices.
Bizcocho Dominicano Recipe (Dominican Cake)
Prep Time: 15 minutes
Cook Time: 30 minutes
Total Time: 45 minutes
Servings: 6 portions
Equipment
Stand mixer
Two 8″ inch [20 cm] round cake pans
Ingredients
1 cup of all-purpose flour
1 ½ tablespoon of baking powder
½ cup of salted butter, at room temperature
½ cup of granulated white sugar
6 egg yolks and enough egg white to complete ½ cup at room temperature
1 teaspoon lime zest freshly grated
2 teaspoons of vanilla extract
½ cup of orange juice at room temperature
Directions
Preheat oven to 350 °F
Mix the flour and baking powder and sift together.
Divide into thirds and set aside.
Grease the baking pans, and lightly dust with flour. Set aside.
Beat together butter and sugar until the butter is light and fluffy
Add the eggs a third at a time, and continue mixing until each third is well blended.
Add in vanilla and lime zest
Pour in a third of the juice, still mixing, add a third of the flour.
You should have a fluffy cake batter with a smooth and even consistency.
Pour in half the cake batter in each baking pan
Bake 30 minutes, or until a knife inserted in the center comes out clean
Don't open the oven for at least 30 mins
Cool to room temperature before removing the cake from the cake pan
More Tips
When the cakes are cool, you can use icing or filling of your choice. Gently cover the bottom layer and then place the top.
You may need to use a bowl or large mug to make it uniform. Be careful not to break it but if you do, just place it back together with icing. Decorate as you like.
The cake should be light and airy. Use fresh juices and ingredients when you can. A Dominican cake may include mangoes, guavas, avocados, or other local fruits.
These cakes are popular on islands as people have access to fresh ingredients, including sugar cane, fruit, and there is a deep tradition of family, celebration, cooking, and food.
Finding Bizcocho Cakes
Most bakeries in your city will have bizcocho cakes available, or you may be able to special order them. There may be a Spanish neighborhood in your city or a bakery owned by someone from the Dominican, Costa Rica, or Spain. You may even find several and all the cakes will be slightly different, depending on who is baking them.
You Might Also Like: