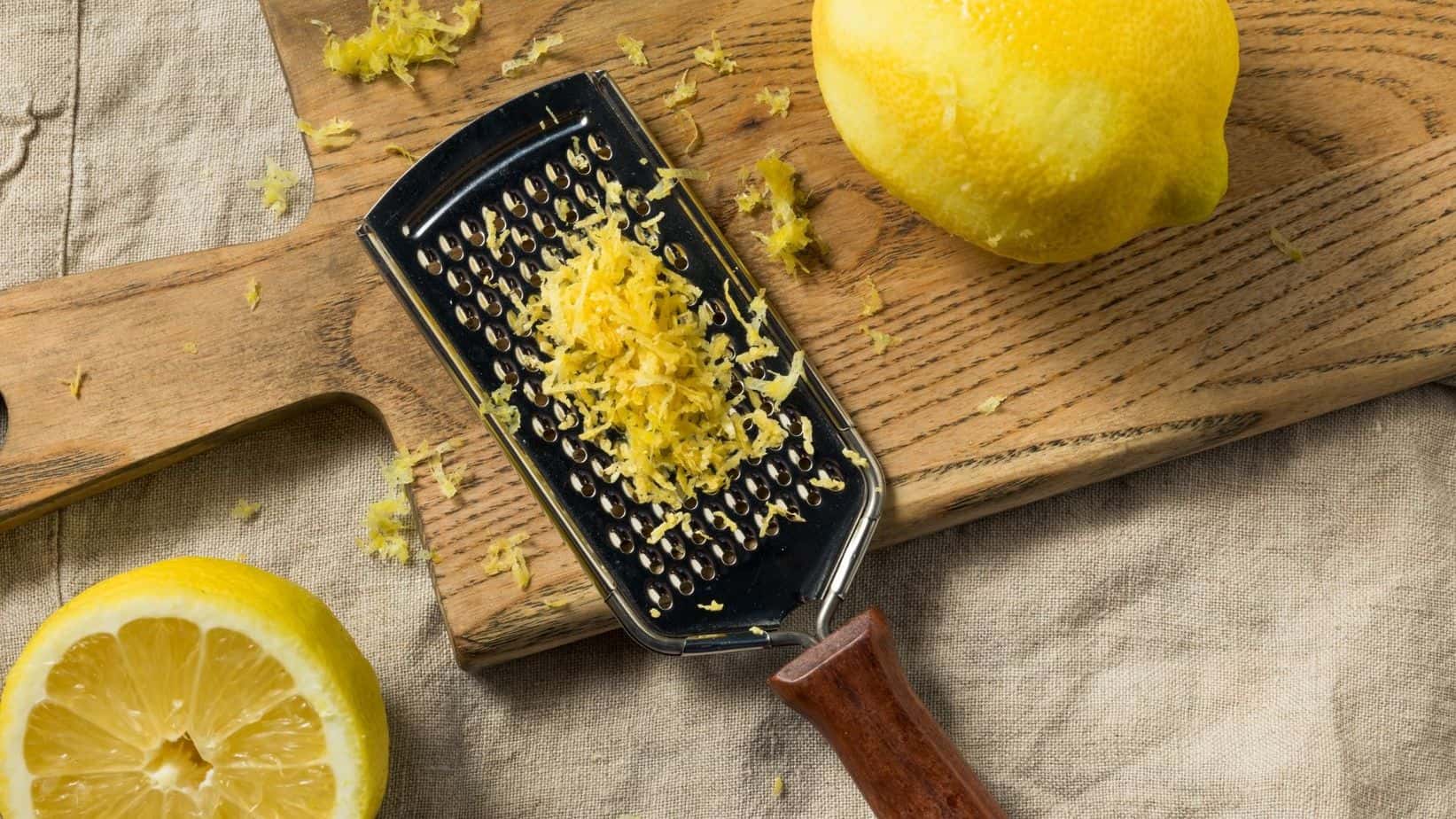 Lemon zest can enhance the flavor and taste of almost any dish by adding brightness and a pleasant aroma. However, there may be times when you do not have lemons on hand.
What is a substitute for lemon zest?  Here are some substitutes for lemon zest when you don't have any on hand or if you don't like the texture of zest. We will also discuss the best zesters you can buy in case you do want to make real lemon zest.
What is a Substitute for Lemon Zest?
There are many options for substituting lemon zest, and all of these options involve citrus to replicate the presence of lemon zest in a dish as closely as possible.
Option 1: Lemon Extract
Lemon extract may be the ingredient that is the least likely to be found in your pantry, but if you do have it, it can save any dish that requires the addition of lemon zest. Plus, lemon extract can keep in your pantry for a long time, so once you buy a bottle, you are bound to always have some on hand.
The only mistake that you will want to avoid is using too much of it; lemon extract is usually strong as it is essentially the concentrated flavor of lemon, so a little goes a long way. If you use too much lemon extract, you risk ruining your dish. A rule of thumb is to replace one teaspoon of lemon zest with about ½ of a teaspoon of lemon extract.
Option 2: Lemon Juice
Even though you may be out of fresh lemons, that does not mean that you don't have lemon juice. If you tend to pre-juice lemons, or if you buy pre-squeezed lemon juice, Using lemon juice will give you the closest flavor match to lemon zest as possible.
When using lemon juice as a substitute for lemon zest, you must be careful not to add too much, even if the recipe uses a large amount of lemon zest. Not only can lemon juice completely change the flavor of a dish and make it too acidic, but it can also result in adding too much liquid.
One lemon gives about 1 tablespoon of zest. Use this rule to understand how much lemon juice you can substitute lemon zest for in a dish, as well as for other substitutes for lemon zest.
Option 3: Dried Lemon Peel
Dried lemon peel makes a great addition to savory dishes to give them an enhanced lemon flavor. It is also a great addition to salads or as a garnish. These uses and the versatility make dried lemon peel an excellent alternative to fresh lemon zest.
Not everyone has dried lemon peel in their pantry. If you do, it's a great alternative for fresh lemon zest. Dried lemon peel is more concentrated than fresh lemon zest, so use less than the amount of zest the recipe calls for. Use about ⅓ of a teaspoon of dried lemon peel for every teaspoon of lemon zest that the recipe needs.
Option 4: Zest of Another Citrus
You may not have fresh lemons on hand, but do you have another citrus fruit, like lime, orange, or grapefruit? You can always use lime zest, orange zest, or the zest of any other citrus fruit.
Each citrus has a different flavor profile and may change the flavor of the dish. Fortunately, this is not always a bad thing; you may be pleasantly surprised at the new flavor different citrus fruits can bring.
Option 5: No Lemon Zest Substitute
If none of the above substitutes are feasible, don't fret. You can always leave it out. Your dish may not have the same lemon essence but it will still be enjoyable.
Keep Fresh Lemons On Hand
There are some easy substitutes for lemon zest out there, but nothing beats the aroma and flavor that fresh lemon zest can bring to a dish. Your best bet is to make sure you always have some on hand.
Lemons when kept in a sealed plastic bag in the fridge, they can last for up to a month. So although there are possible substitutes for lemon zest, you should always try to have fresh lemons on hand!
Want to Make Real Lemon Zest? It is Easy!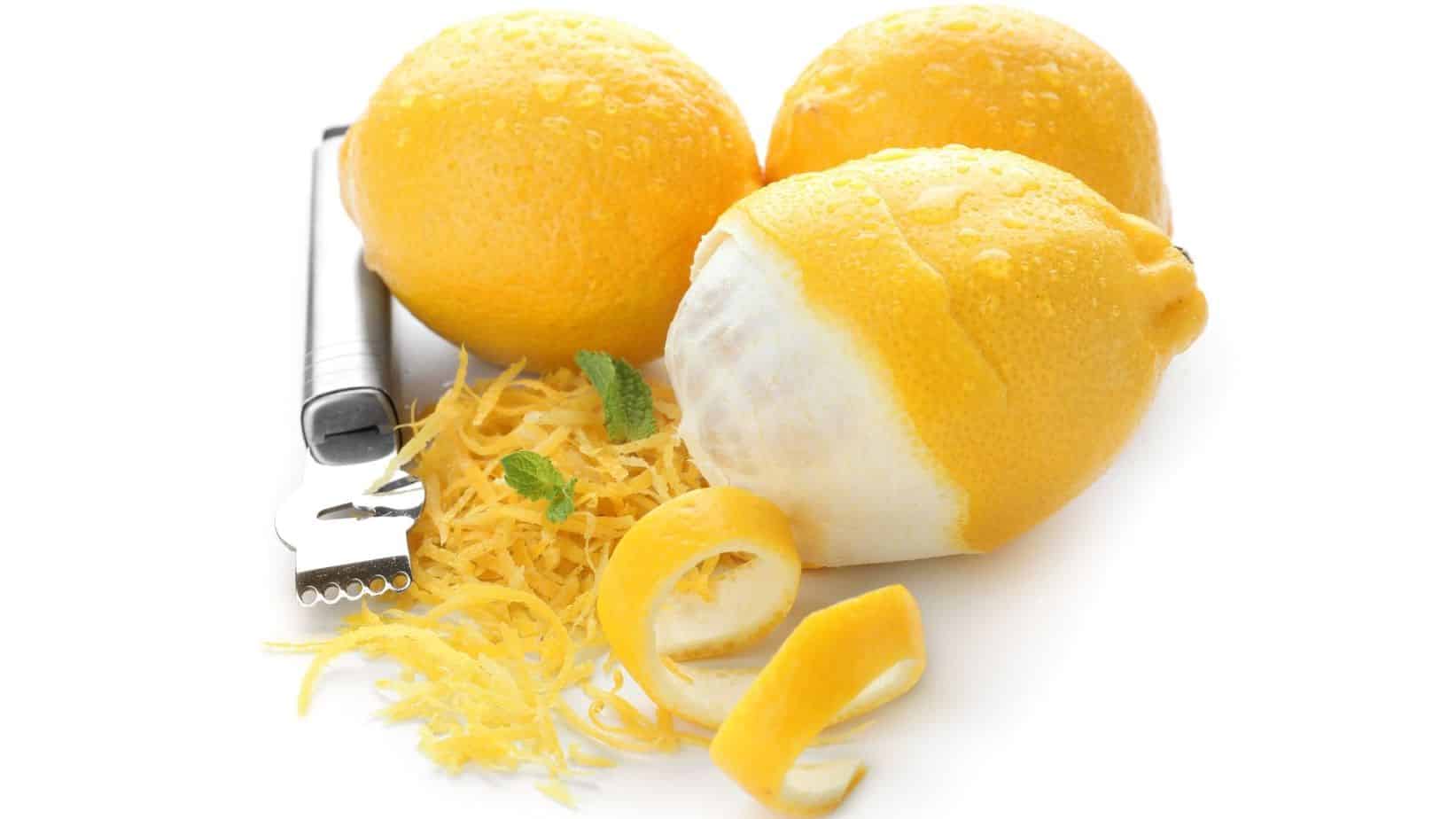 Zesters are one of those gadgets that not many people intuitively think about adding to their kitchen tool collection. If you already have a box grater, you might be wondering why you should seek out the best zesting tool.
Do you enjoy adding fresh lemon, lime, or other citrus fruit garnish to your dishes? Do you like topping your desserts with chocolate shavings? Or maybe you hate chopping garlic because you can never get it fine enough. If you enjoy these ingredients or do any of these activities in the kitchen, you know that you need the right tools to end up with the right results. That is where the importance of a good zester comes in.
If you are considering adding a zester to your collection of kitchen gadgets, keep reading to find out what a zester is, why it's different from a grater, and learn about three of the best zesters to use for your zesting needs.
What Is a Zester?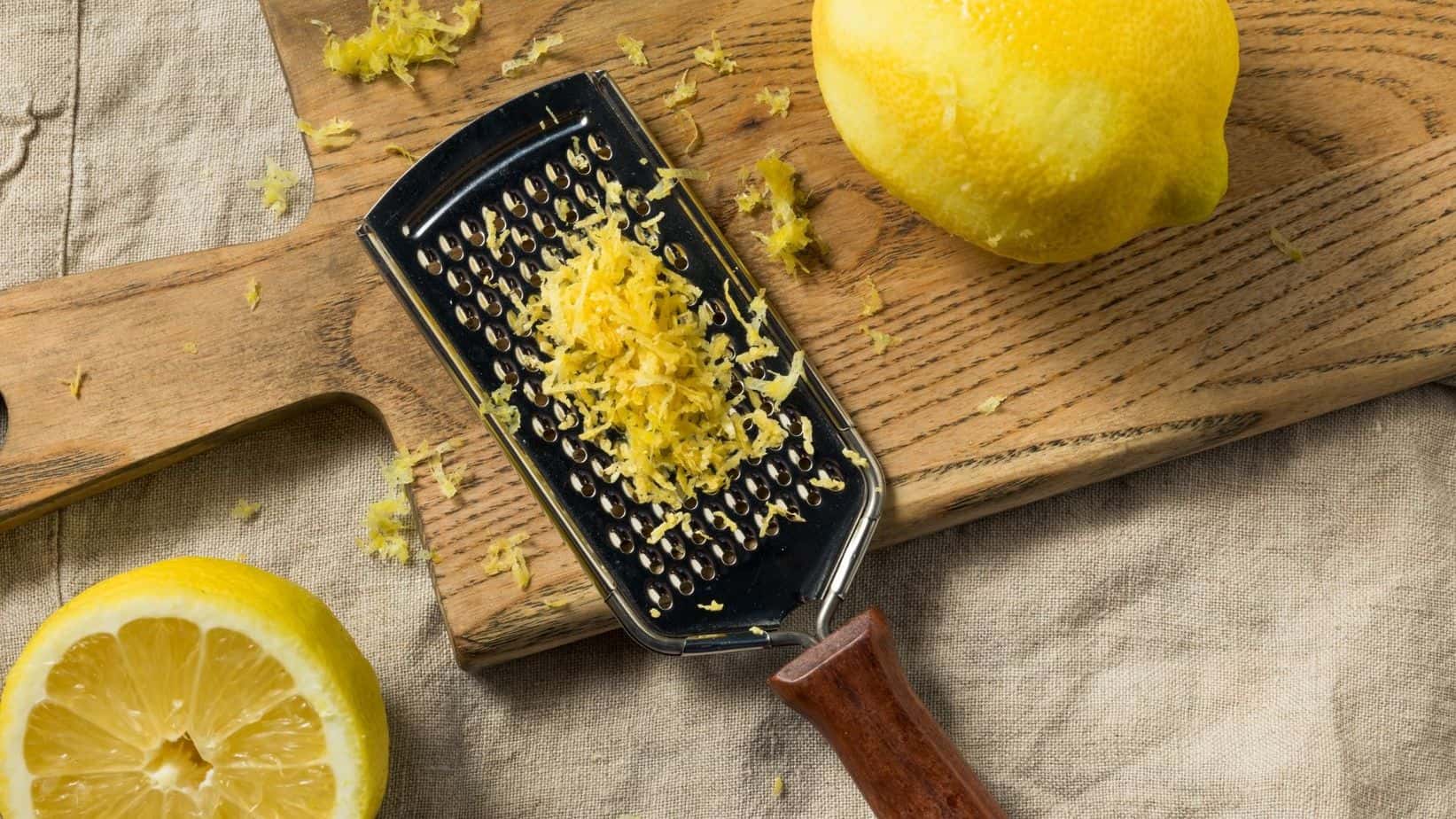 A zester, also known as a microplane zester, is a long grater with small, fine grating teeth. It is easy to hold and control, making it easy to work within the kitchen. Unlike a regular grater, a zester can grate foods very finely and is much easier to hold while in use.
Most people use zesters to zest citrus, but you can use one for almost anything that you want finely grated. Whether you want finely chopped garlic, grated fresh herbs, shredded cheese, or chocolate shavings, there is no shortage of uses for a zester in your kitchen.
When choosing a zester, make sure that it is sharp and durable, and choose one made from quality material so that it stays sharp for a long time. Invest in something durable to make sure that it doesn't break prematurely. Make sure that your zester is dishwasher safe if washing it is a concern to you; if it is not, you may end up damaging it quickly.
Zesters come in many lengths and sizes, so you should be able to find one that is easy to store in your space. You will also want to pay attention to the handle, which is one of the most important components of a zester; the length, width, and overall grip all play a key role in determining how comfortable in your hands that your zester will feel while you use it.
Best Zester
Aside from the functionality, one of the best things about a microplane zester is that they are inexpensive. Below, you will find three of the best zesters for you to try.
Deiss PRO Citrus Zester and Grater
The Deiss Pro Zester is one of the best zesters overall. This zester is simple but is effective. The Deiss Pro zester is comfortable to use and built to last. It features a sharp stainless steel blade and an ergonomic non-slip handle that allows you to get a solid grip and allows you to apply as much force as needed, although it is easy to use with very little effort or pressure required. With this zester, you will use less pressure to produce a larger quantity.
The metal teeth are powerful enough to cut through frozen food, such as frozen ginger. Plus, the metal teeth are designed not to clog, making clean-up an easy task. This zester also comes with a snap-fit safety blade cover, so you can grate faster and protect your fingers.
The Deiss Pro Zester includes a lifetime warranty. On the unlikely occasion that you have issues with it, they have you covered.
Integrity Chef PRO Citrus Zester & Cheese Grater
The Integrity Chef PRO Citrus Zester will have you feeling like a top chef in the kitchen. The best part about this zester is most definitely its design. The ergonomically designed zester has a handle that relieves stress on the hands and promotes joint health, making this zester incredibly comfortable and ideal for constant use.
The design of this zester is modern, and the blade is tested for quality at the professional level. It uses high-quality, rust-free stainless steel to hold its razor-sharp edge. With the Integrity Chef Pro Zester, you don't have to worry about cleanup; this zester and its safety cover are dishwasher safe.
Kitchen IQ Better Zester
The KitchenIQ Better Zester has functionality in mind. This zester has a stainless steel blade and non-stick coating to help make zesting any ingredient easier. Its non-slip tip and ergonomically designed handle make handling this zester an easy task. The V-shape of the blades helps produce even, uniform cuts while using minimal force.
The best part about this zester is that it comes with a storage container with measurements. This unique feature will help make the zesting process less messy while helping to ensure that you zest the right quantity of an ingredient every time. For even easier clean-up, it also comes with a squeegee for easy zest removal.
The KitchenIQ Better Zester is dishwasher safe and also comes in bright green if you want to liven your kitchen utensils collection with some color.
A Zester May Become Your Favorite Cooking Tool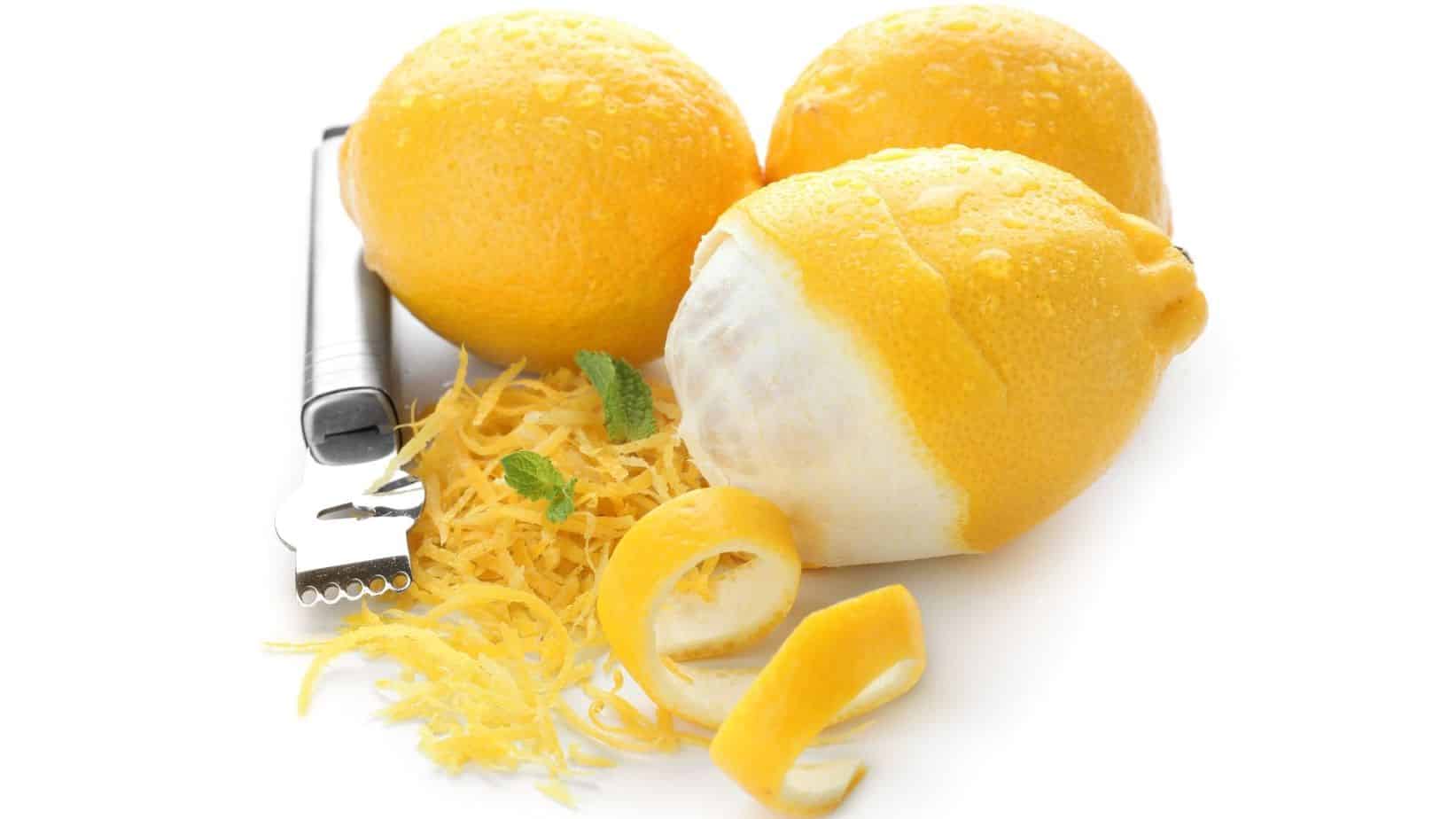 A zester can be a welcome addition to any kitchen, as it finely grated ingredients that other kitchen tools are incapable of doing. Although you can use your grater for some fine-grating tasks, there is no replacement for a good microplane zester in the kitchen. The best zester will be made from quality material and have a design that fits comfortably in your hand. Considering how inexpensive this kitchen gadget is, you should consider adding a zester to your kitchen and watch it become your favorite tool.
You Might Also Like: