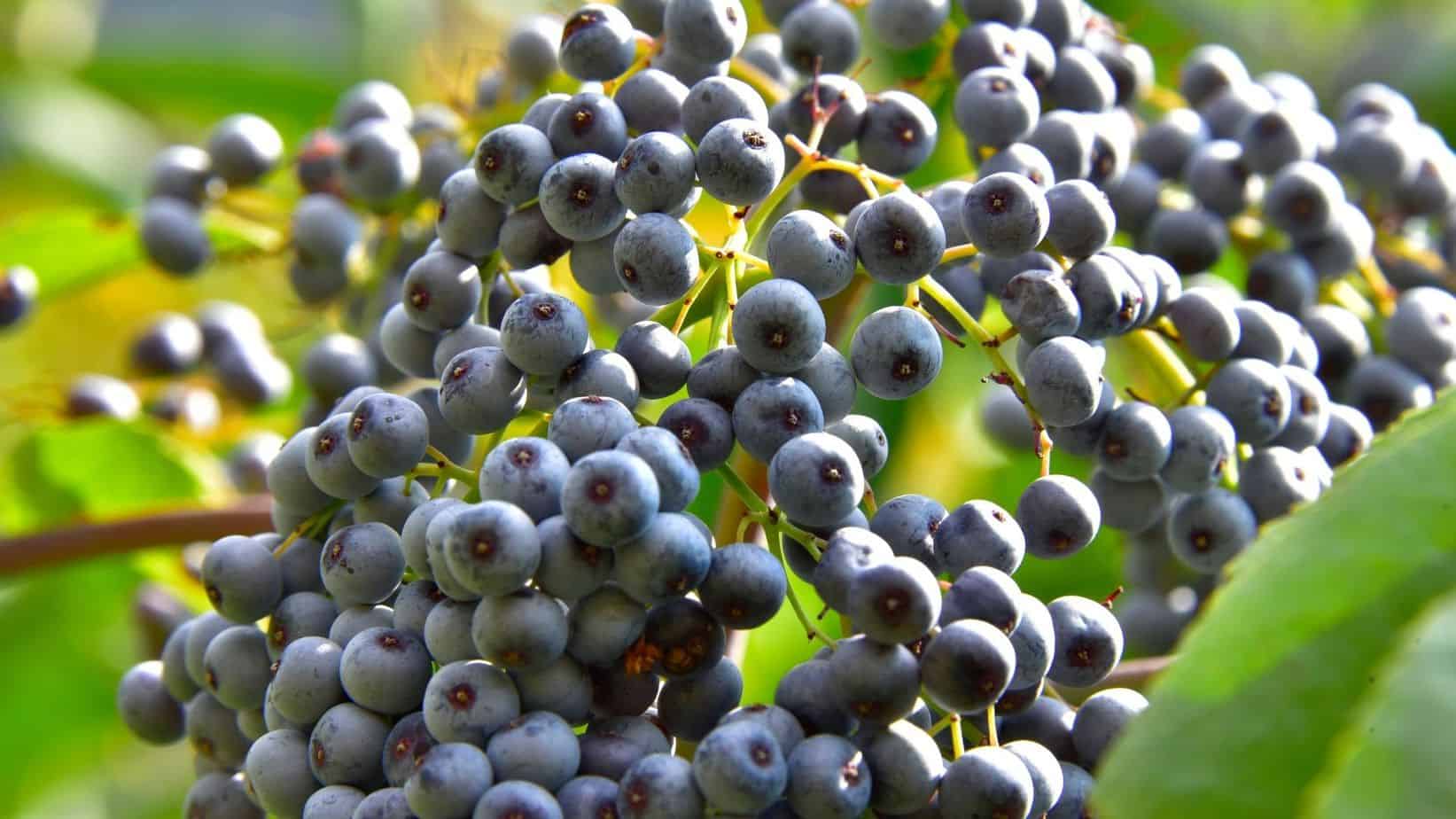 If you've ever wondered "what is blue elderberry" and "what are some yummy blue elderberry recipes to try," you've come to the right place! In this article, we explore the blue elderberry plant, some yummy recipes, and some frequently asked questions about blue elderberries!
Keep reading to discover the deliciousness of blue elderberry fruit!
What is Blue Elderberry?
Blue elderberry is a common name for "Sambucus cerulea" which is a coarse-textured shrub species of elder and is grown on the west coast of North America– in California.
Elderberries are known to boost immunity and promote a fast recovery – which is the reason why it's a key ingredient in cold and flu medicines!
The blue elderberry shrub is a large shrub that is distinguishable from other elderberries because of the powder coating on its dark blue berries. The blue elderberry tree can grow to about 6-12 feet in length.
They start blooming as white or creamy colored flowers in flat-topped clusters and they have a strong, unpleasant scent. The fruits that sprout are berry drupes which are juicy and round. They are bluish-black in appearance and have a blue powder that covers them.
Blue elderberries can be eaten raw, dried, or as a jelly. But since it contains certain toxins, if eaten raw, it may cause nausea in some.
Yummy Recipes to Try
Elderberry Syrup Recipe
Elderberry syrup is a delicious solution to fight off cold or flu-like symptoms! This syrup should be a staple during the winter months to prevent illnesses and keep your body in tip-top shape! Here is a great recipe to try from Homestead and Chill.
Don't feel like making your own syrup? Try Elderberry Queen's Syrup that you can order from Amazon.
Elderberry Pie Recipe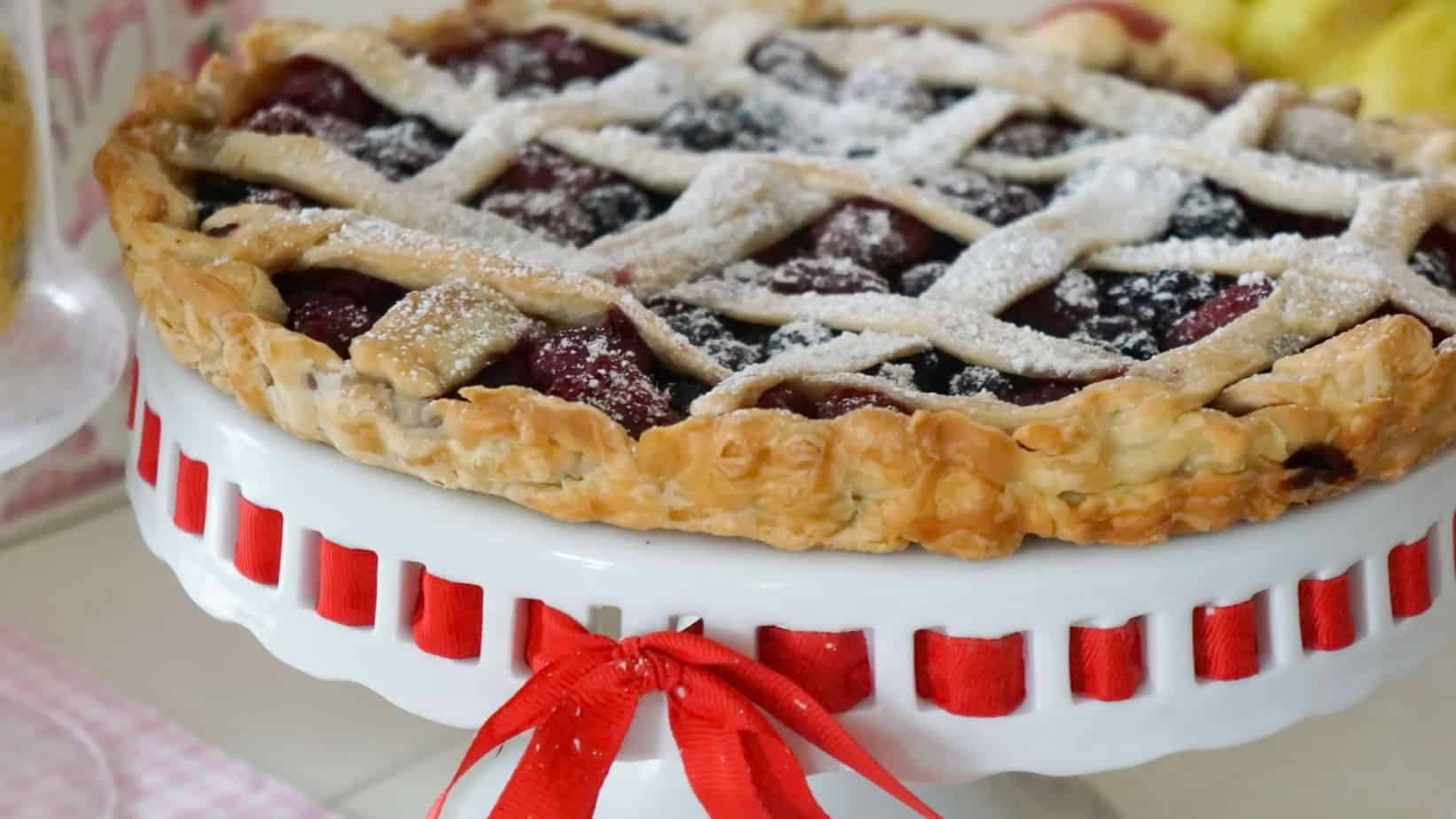 If you're interested in baking, you've probably tried making a variety of different pies. Peach, apple, blueberry, cherry and so on…. But have you tried making an elderberry pie? It's unique and delicious – you can't go wrong! Here is a delicious recipe from AllRecipes.
Elderberry Syrup Gummies
Elderberry syrup is a great way to boost your immune system – but why not put a fun twist on it! This elderberry gummy recipe has all the nutrients of the syrup in a fun, gummy format! They are easy and a blast to make! Try out this fun recipe from Simply Happy Foodie. Check out this cool gummy bear mold that you can get on Amazon.
Elderberry Cookies
A superfood, immunity booster in the form of a cute little cookie? You'll keep your family's immunity in check while filling them up with a delicious treat! Try out this yummy cookie recipe from BitterSweet Blog.
FAQs
Are blue elderberries safe to eat?
For hundreds of thousands of years, elderberries have been a crucial food and medicine source. But only blue and purple-berried species are edible. Only the ripened berry can be eaten raw – this means the seeds, leaves and any other part of the plant can cause nausea or upset stomach. These berries are better eaten when cooked or made into blue elderberry syrup, wine, and pastries.
What is blue elderberry used for?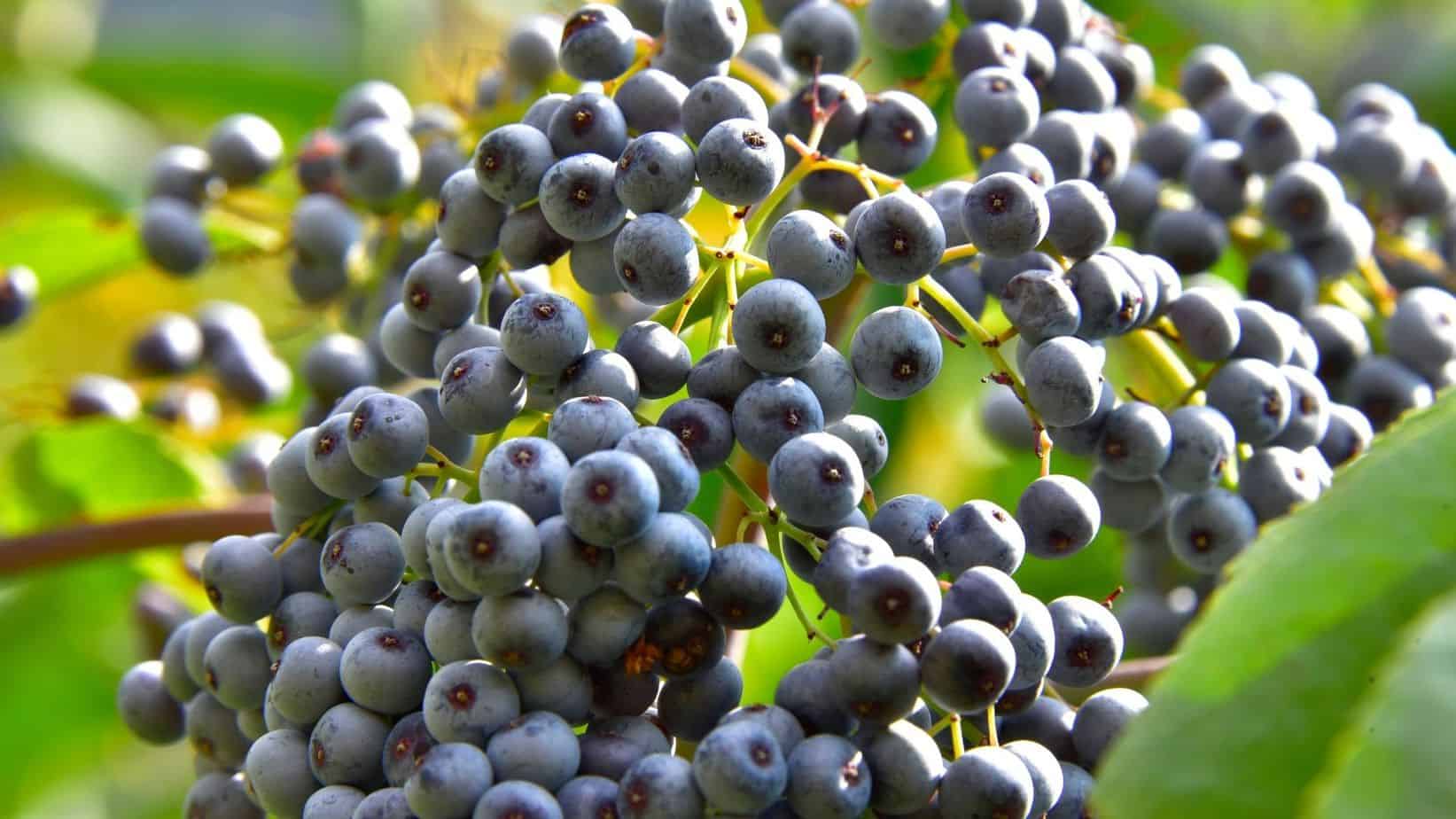 For people who love the outdoors, they can use blue elderberry to make friction fire, hunting weapons, and even traps. For folks in agriculture, late summer and early fall is the best time to harvest them. And for foodies, they can be incorporated into many different dishes!
What do they taste like?
Elderberries are not extremely sweet but have a hint of tart-like notes. There is a balance in the flavor because they blend with both sweet and sour fruits. Blue elderberries have a flavor that is a cross between grapes and tomato and a smell similar to grapes!
Final Thoughts
Blue elderberries are nutritious, delicious, and not as popular as other berries. Judging by the variety of dishes and medicine it can be made into, these healthy treats have been a best-kept secret for years!
You Might Also Like: