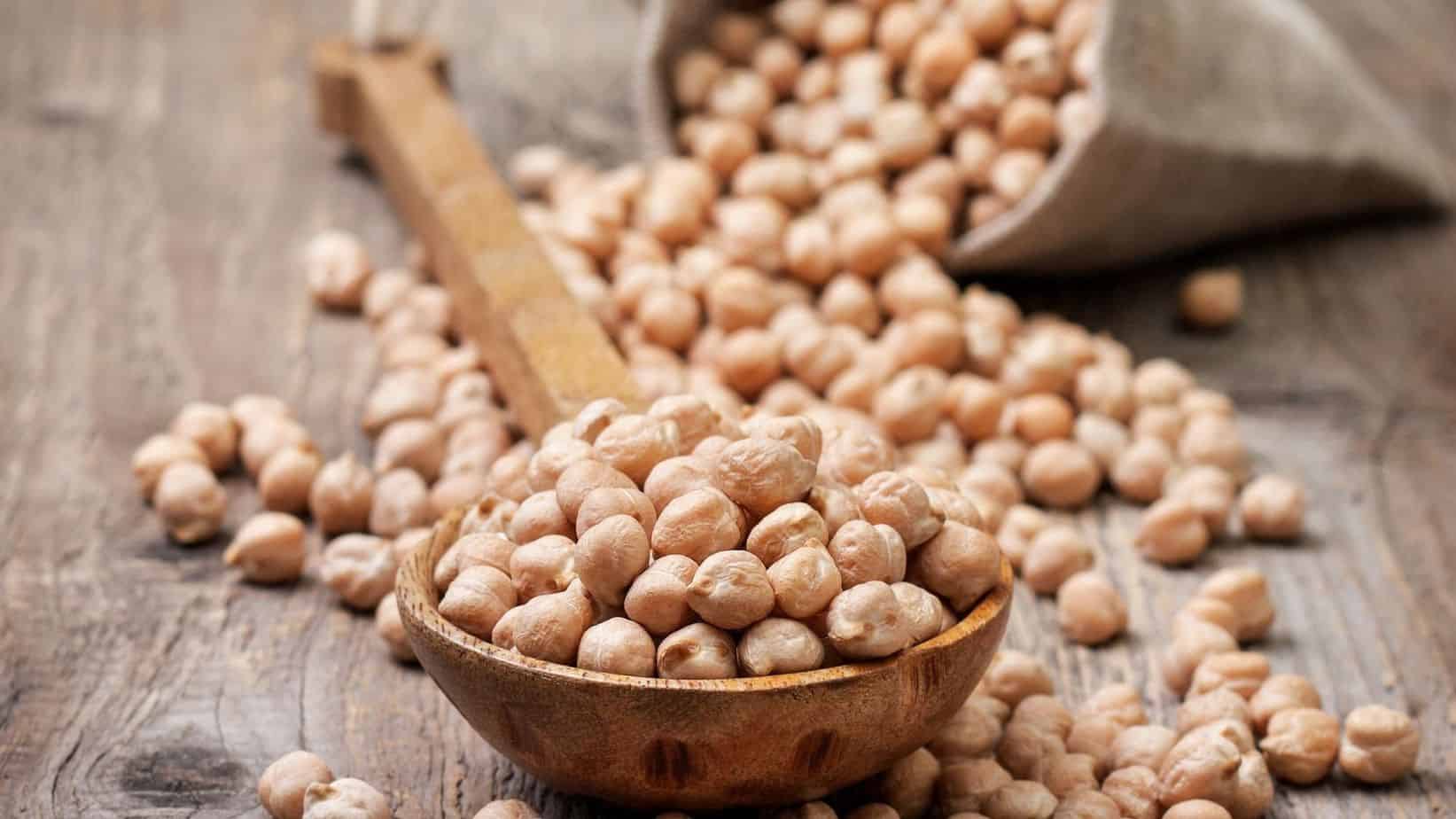 If your only familiarity with chickpeas is the last time you tasted hummus, let this article show you their remarkable health benefits. You will also find out why anyone especially a vegetarian will benefit from eating garbanzo beans.
Chickpeas, aka the garbanzo bean, are packed with nutrients, soluble fiber, and are part of the legume family. You can call them by either name because there is no difference between chickpeas and garbanzo beans.
Health Benefits of Chickpeas and Garbanzo Beans
High in Protein
Chickpeas provide the most plentiful source of protein for those who do not eat meat.
Help Prevent High Blood Pressure
One cup of garbanzo beans delivers 474mg of potassium to help with the prevention of high blood pressure.
Ward Off Iron Deficiency Anemia
That same cup of chickpeas distributes 4.7 mg of iron, along with vitamin C, which is necessary to aid your body in iron absorption.
Manage Cholesterol
Its high fiber helps reduce LDL (bad) cholesterol, which aids in the prevention of cardiovascular disease.
Regulate Digestion
That high-fiber, about 12.5 grams per cup, facilitates the reduction of constipation and relieves symptoms of IBS.
Support Weight Loss
Dietary fiber and protein contained in chickpeas help satiate you and curtail empty-calorie cravings. Blood sugar levels don't climb and dip because chickpeas give you a full feeling. Your energy levels won't drop, making it unlikely that you will snack on foods rich in sugar and calories. Garbanzo beans are ideal low-calorie food if you're counting your calorie intake to lose weight.
Decrease Risk of Cancer
Due to its gracious plenty of antioxidants, chickpeas discourage cancer and a host of other diseases. Saponins are phytochemicals in chickpeas that curtail the growth of tumors.
Garbanzo Beans/Chickpea Recipes
If all you know about the chick pea is that they are the main ingredient in hummus, how about making your own? Here are two of our favorite garbanzo bean/chickpea recipes. Plus they are super easy and there is no cooking involved!
Homemade Hummus Recipe
Ingredients
Drain and rinse canned chickpea (15 oz can)
Add 2 cloves minced garlic
½ C. low-fat yogurt
2T lemon juice
3T olive oil
1T tahini (ground sesame seeds)
If you like it hot, stir in 1/8t cayenne
Add salt to flavor
Puree ingredients in a blender.
Serve with breadsticks, pita bread, fresh veggies (carrot, celery sticks, sliced bell pepper, etc.), or crackers.
Tasty Chickpea Salad Recipe
Ingredients
Drain and rinse canned beans: (two 15 oz. cans of chickpeas).
Mix ½ C. tomato juice,
2t Dijon mustard,
¼ C. finely chopped red onion,
½ C. finely chopped carrot in a salad bowl.
Stir in chickpeas.
Add salt to flavor
Cover and refrigerate for about two hours.
You Might Also Like: