The love of good beer and safety of your home could lead to home brewing. To avoid the expense of brand new equipment, check out these places online who sell used ones.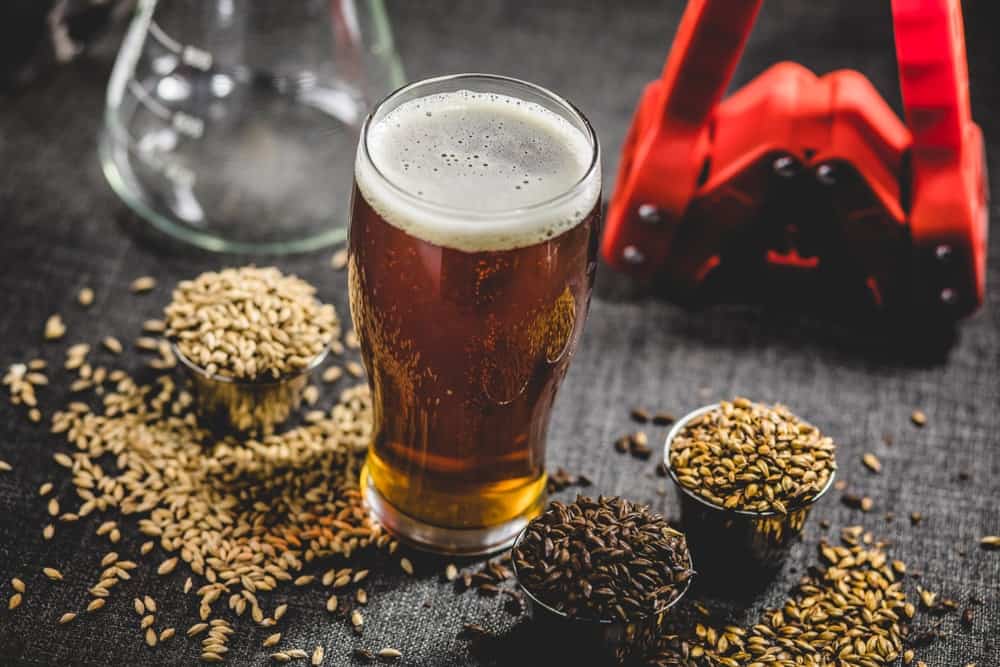 If you are in the market for some brewing equipment, there's absolutely nothing wrong with purchasing used equipment online. In fact, it has become pretty normal these days.
One of the perks of being able to shop for used items online is that the selection of products you will have access to at your fingertips is so much more diverse than anything you are going to find in a store or from someone you know.
When you are just getting started, setting up your space to start brewing could break the bank a little bit, regardless if you are starting out homebrewing or in an actual brewery. Obviously, there is a big price differential between the two, but nonetheless, there's nothing wrong with used equipment at a great price that's still in good shape.
While large commercial brewing equipment can be a bit pricey, most of the sites offer financing options to make the purchase a little more feasible and convenient.
Most places that sell new and used equipment also offer things like educational classes or forums to help you make an educated decision when it comes to buying the things you need and knowing exactly what you need.
Whether you are trying your chance at an online auction, buying used homebrew equipment online or purchasing commercial equipment for a brewery, it's always best to do a little shopping around to see what is out there before you make a final decision.
Taking advantage of the online forums each website offers will most likely be extremely beneficial to you because it gives you the ability to ask other brewers for tips and suggestions regarding your purchase.
Most often, the audience is very educated and willing to share that knowledge with others who are less advanced and looking for a push in the right direction.
Auction Houses
Auction houses have become increasingly popular in recent times due to the massive number of breweries that have had to close their doors as a result of financial distress due to COVID-19.
Unfortunately, breweries that were just getting started or not as well-established as bigger name breweries struggled to survive in a time where they weren't allowed to brew beer, sell beer, or make any income whatsoever.
As a result, all of the brewing equipment was either sold to neighboring breweries, friends in the industry, or online.
Many online buyers bought the equipment at relatively low pricing to act as a facilitator for the brewery to pay for the equipment upfront in order for the brewery to have the money right away, and then sell the equipment through their online auction platform.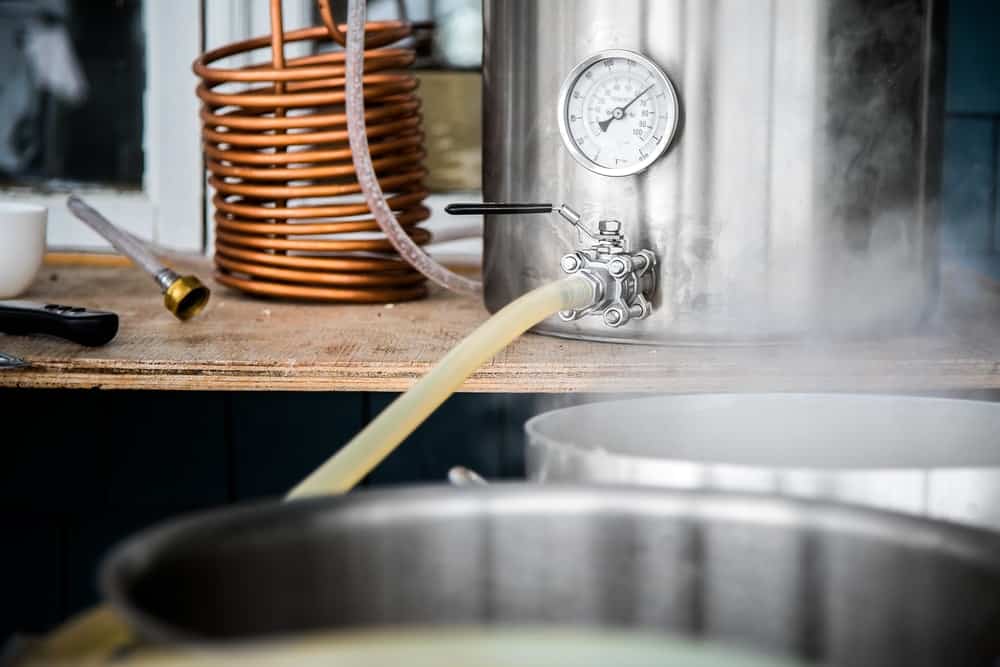 1. BrewBids
BrewBids offers online auctions for things like barrels, kegs, beer equipment, packaging equipment, home brewing equipment, wine & spirit equipment, and coffee equipment.
You have the ability to view upcoming auctions as well to see if there are any auctions coming up that you want to keep an eye out for.
The way it works on this site is that people are welcome to create a seller profile and place their items in an online auction during a scheduled date and time to alert potential buyers of the opportunity to bid on the products if there are interested.
Most of the used brewing equipment comes from various breweries that have either closed their doors and are selling all of their equipment, are remodeling or upgrading equipment and getting rid of old stuff, or auctioning off items if they have a surplus and are looking to sell some of their inventory.
2. EquipNet
EquipNet is mainly an online marketplace for pre-owned brewery manufacturing equipment, but they also have an auction section on their site.
When you go into the auction section, they show you the auction calendar, so you know the date and time of all the upcoming auctions that are going to take place.
Because you are required to make a free account to do most things on this website, they even offer you the option of simply clicking a button to add events to your calendar so they can send you reminders to let you know there is an auction coming up that you are interested in so you don't miss it. The auctions generally take place 2-3 times per month.
Online Marketplaces
Online marketplaces are also a great place to look for used brewing equipment. They are designed to connect buyers and sellers with the equipment and supplies they are looking for.
There are some well-known marketplaces that sell a little bit of everything, and then there are marketplaces specifically geared towards brewing.
1. BrewBids
Don't worry, you don't have déjà vu. BrewBids offers both an online auction and an online marketplace.
They have both new and used brewery equipment for sale in the marketplace and the items range from small items you might need for homebrew to huge commercial in-house brewing equipment.
They also have a discussion board section that could be very handy if you are deciding on a purchase and want to get the advice of other brewers and professionals who can give suggestions and advice before you make your purchase. There is also a topic and education section and the capability to search for items based on geographical location.
2. ProBrewer
If you are looking to get your beer business started and need certain tools or materials to do so, ProBrewer has an excellent selection of items to choose from.
However, the website itself isn't a marketplace for selling used brewing equipment, but they have sections that function in that way. One feature on their website is the Classified Ads section.
In this section, you could browse classified ads that consist of a wide range of brewing equipment for you to browse and you have the ability to post your own ads in this section as well.
You can post either item for sale or items you are looking for in the "wanted" section. If someone sees your wanted ad, you might have a better chance of securing a purchase.
They also offer educational opportunities, training, the ability to post advertisements on their website, a trade directory, library, industry news, events, and an online discussion board.
Because of the extremely large selection of items listed, you do have the ability to search by category for exactly what you are looking for.
One of the cool things about the classified section is that many people also post ads on there for jobs that are available in the beer industry, such as a head brewer or flooring specialist that breweries are trying to hire, as well as entire breweries that are closing their doors and are for sale.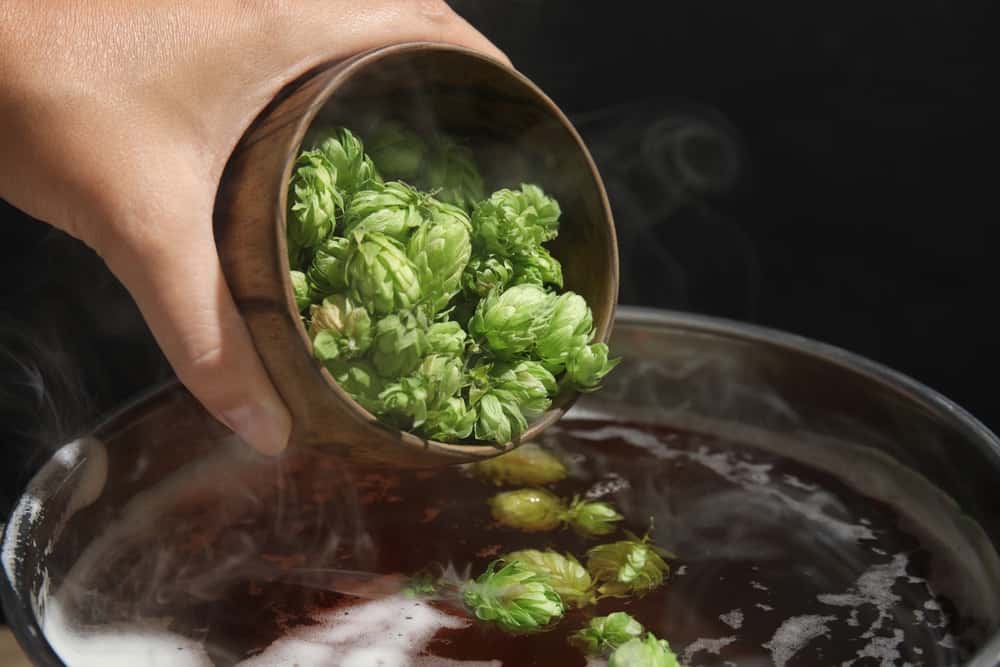 3. Adventures in Homebrewing
You can fulfill all of your beer brewing needs on the Adventures in Homebrewing website.
They have a wide range of brewing items including brewing equipment kits, boiling equipment, fermenters, fermenting equipment, measuring equipment, and testing chemicals.
They also have entire sections of bottling and canning equipment as well as sanitizers and cleaners. They also have educational sections about how to properly brew and keg beer, and they offer a rewards program for members. Another nice feature is that they also offer free shipping on purchases over $55.
4. Austin Homebrew Supply
Austin Homebrew Supply is geared specifically toward homebrewing as opposed to bigger brewery items.
They offer starter brewing kits, burners, brew kettles, wort chillers, spoons, thermometers, hydrometers cleaning supplies, and bottling supplies.
Austin Homebrew Supply also offers all-grain beer equipment, recipes, brewing ingredients, keg supplies, winemaking supplies, and more.
They have a decent selection of new and used items in their gallery that are available for purchase and the items are probably more on the affordable side than other sites discussed previously.
5. Other Selling Sites
While they are worth mentioning, they definitely don't require their own individual sections.
However, popular online selling sites that sell new and used items in every category under the sun also have some used brewing equipment you can find.
These sites are eBay, Amazon and Craigslist. While the options are much slimmer and it doesn't come with nearly as many added benefits as the other options, these sites still might have what you are looking for if you can't find it anywhere else.
Commercial Brewing Equipment
1. EquipNet
As the world's leading seller of pre-owned manufacturing equipment for the beer industry, EquipNet offers complete brewhouses, distillery equipment, bottling lines, canning lines, and any other manufacturing equipment you might need.
You can shop by category to narrow your search a little so it is easier to find what you are looking for and when you find the item you need, EquipNet will facilitate all of the shipping logistics.
They have a classified section as well, but with their classified ads they give you the option to either self-post the items you have for sale or you can send an inventory list and they will create the postings for you.
There is also the added benefit of their global marketing and sales campaigns that could help boost your chances in selling your used equipment as quickly as possible
2. Heritage Equipment
One of the largest Bcast stainless commercial brewing equipment companies, Heritage Equipment, is known for its commercial brewery equipment of all kinds.
For breweries ranging from small, medium to large, they have individual pieces of equipment as well as full completed sets that are already assembled. They also offer assistance with delivery and installation.
The equipment consists of bright tanks, whirlpools, fermenters, brewhouses, mash vessels, and boil kettles. They offer a wide selection of new and used equipment, but their supply remains in the same categories as previously listed.
If you are looking for homebrew supplies or basic brewing equipment, this is probably not the place you are going to find it. However, if you are in the market for some larger brewery equipment, this is a great place to start.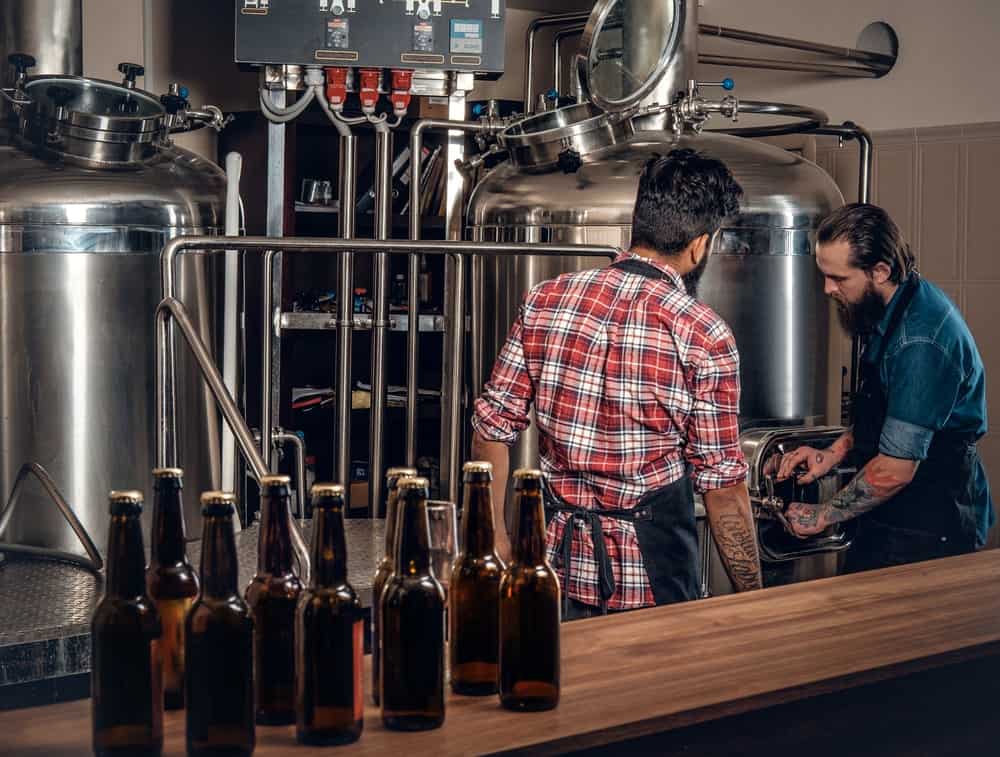 3. SMB Machinery
If you are looking for used equipment for your machinery, SMB Machinery is the place you should be looking for.
They have everything from Boilers, CO2 systems, filters, nitrogen systems, and reverse osmosis systems, to water treatment, labelers, packaging equipment, and electrical equipment.
Their used equipment inventory is in the general categories of lines and liquidations, packaging equipment, processing equipment, and support equipment.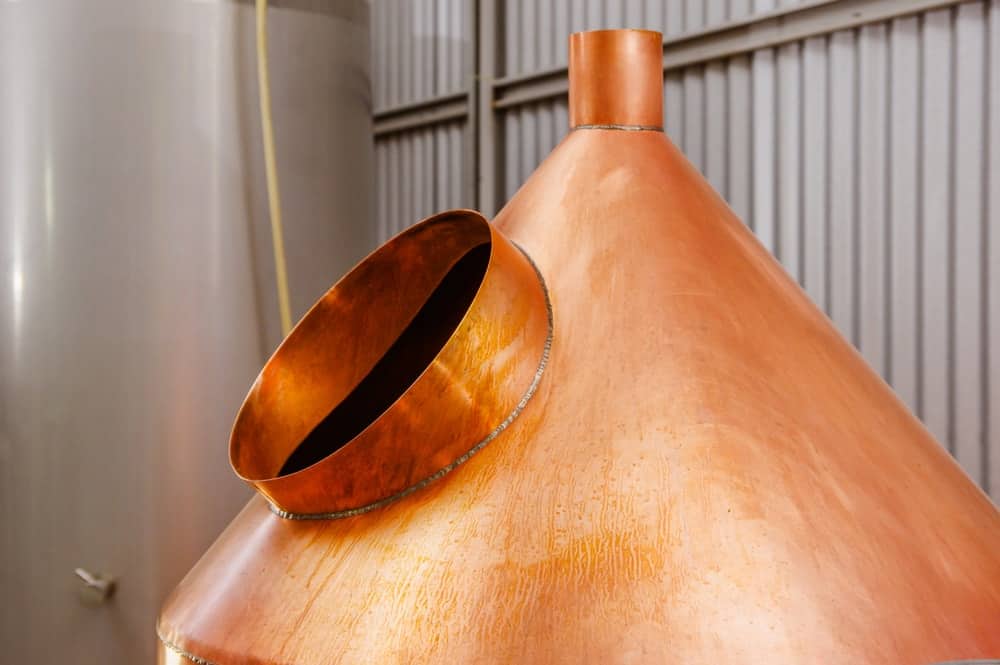 Final Tips & Suggestions
If you are still unsure about where to go or exactly which option of used equipment is best for you, maybe try utilizing a neutral forum-based platform that allows you to ask questions of different brewing gurus to answer those few final questions you still have.
Places like HomebrewTalk is a discussion community for all your beer, wine, and brewing questions filled with an abundance of useful information.
You even have the ability to go on the site and search for your question and see if there are questions people have asked before that are similar and read what the suggestions are that were given to them.
It can also be useful to go through product reviews of different products you are thinking about purchasing. You can always find helpful information from other people who have purchased and used the items before.
The internet is an amazing place and one of the nice things about it is that you can pretty much find the answers to any questions you are looking for with a few clicks of the mouse. There's no doubt you will be able to find what you are looking for.