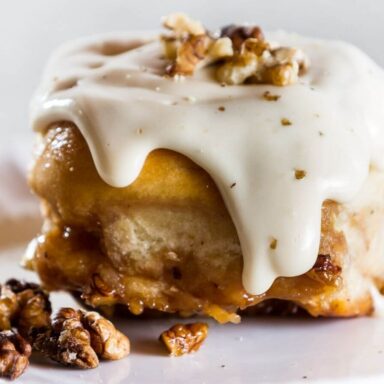 Cinnamon Roll Icing Recipe
This recipe makes enough icing for 12-15 cinnamon rolls.
In a large mixing bowl, combine butter and cream cheese with a hand mixer. Mix until combined well.

Add in the vanilla or maple extract and powdered sugar and mix well.

Spread the frosting on top of the cinnamon rolls.

Store leftovers in an airtight container inside the refrigerator.