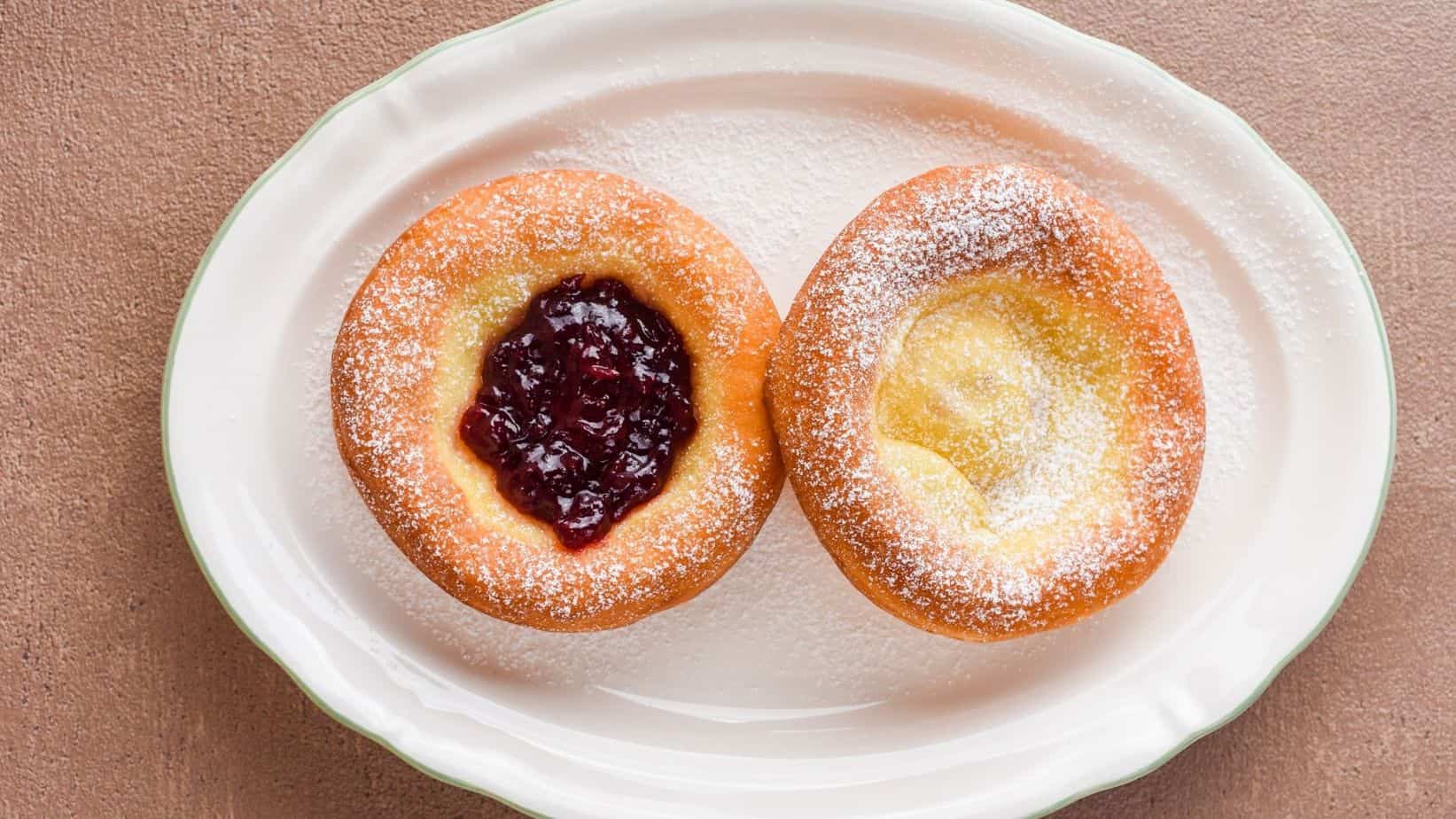 Fried Dough is the ultimate comfort food and you will find it across the globe. n this article, we explore easy and delicious fried dough recipes how they became such a popular treat.
The History of Fried Dough
Fried dough came about between 8000 and 5500 BC, after the discovery that oil could be heated in pots. The cause of this discovery? The invention of pottery. That's right, the ability to make fried dough came as an unexpected bonus to the process of pottery making.
Deep frying truly became an art in Japan, where it was later brought to China between 600-700 BC.  However, it wasn't until the turn of the 19th century that "sweet balls of dough" or doughnuts were introduced. From here, fried dough made its first appearance at the 1893 Chicago World Fair.
Quick & Easy Fried Dough Recipe
This Fried Dough Recipe by Keyingredient.com requires just all-purpose flour, baking powder, salt, butter, water, and vegetable oil for frying. That's it! Each piece of fried dough should take less than a minute to cook to perfection on both sides.
Serve your delicious fried dough warm, with melted butter, maple syrup, cider syrup, powdered sugar, cinnamon sugar, or the topping of your choice!
BeaverTail Recipe
If you've ever been to Canada, then you may have had the opportunity to try the delicious BeaverTail or "pigs ears" due to their shape. There is a Canadian Fried Dough recipe on AllRecipes.com that has a few additional ingredients than the Quick & Easy Fried Dough Recipe including vanilla, yeast, and eggs, and substitutes all-purpose flour for whole wheat flour.
Easy Churros Recipe
Churros are a simple choux pastry fried in hot oil and coated in cinnamon sugar. Churros have soft and spongy soft centers and crispy edges. We love this Easy Churros Recipe by Natasha's Kitchen!
Native American Fry Bread Recipe
Frybread is a Native American treat that stretches back many generations and originated in the Navajo Nation. There are several recipes out there for fry bread, as it varies by region and tribe, and may contain yeast, cornmeal, shortening, lard, and/or eggs. This particular fried bread recipe by The Spruce Eats contains just five ingredients: vegetable oil, flour, baking powder, salt, and milk.
Serve your fry bread by sprinkling it with cinnamon sugar or confectioner's sugar. Skip the sweet toppings and use your fry bread as a taco salad base, or cut it into wedges and serve it with salsa, olive oil, feta cheese, or other dipping sauces.
Ready to Start Frying?
There are a thousand different ways to enjoy fried dough. Try any of the recipes discussed in this post or make up your own recipe! The delicious possibilities are truly endless!
You Might Also Like: