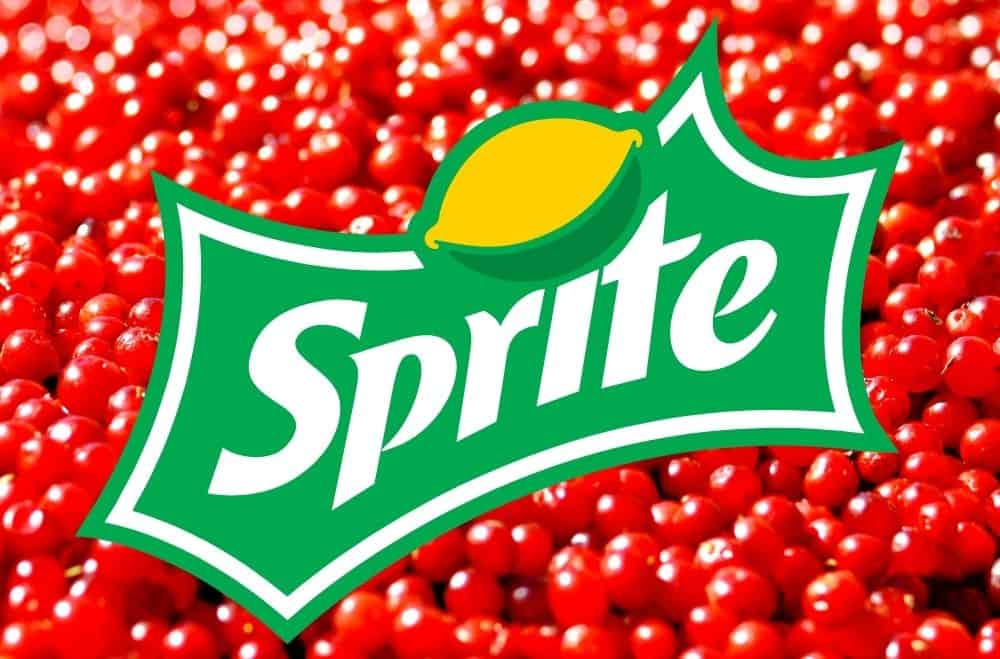 Long before Sprite Cranberry, the original Sprite was and still is one of the most popular brands of soda in the world. Everyone has their favorite kind of soda, and the cola wars are far from over. Does anyone remember the Pepsi Challenge or the New Coke marketing disaster? Yet Sprite remains a constant fixture and favorite of many. Its lemon-lime flavor has been a hit since it first came on the market.
Get Excited!
When Sprite first released its cranberry variation, there was so much excitement behind the release of such a bold flavor. It generated a lot of hype, and the hype never stopped.
One could argue that there was no reason for such a successful brand like Sprite to release a new flavor, let alone such a bold one. That said, almost every other soda brand on the market continuously produces new flavors, so Sprite set out to find a new flavor that would be just as popular as its iconic lemon-lime flavor. And that is how Sprite Cranberry came to be. But what do we really know about it?
Here's a list of 10 things you may or may not know about Sprite Cranberry. Try not to get too thirsty when you read them.
1. Not Just for the Holidays
Although it was designed to be released seasonally, there's no reason you can't stock up on it and drink it year-round. You can find Sprite Cranberry on Amazon anytime during the year. You may also find it at your local supermarket too.
2. It's Older Than You Think
If you just recently discovered Sprite Cranberry after seeing the holiday commercials, you might be thinking that it's a brand-new flavor. But it was initially released in 2013 along with a zero-calorie version, so it is actually 10 years old!
3. Has Brought More Competition to the Market Over the Holidays, but Not Really
There's a lot of money to be made over the holidays, and soda companies want their share, especially the big guys. Coca-Cola has the sense to establish its flagship product, the original Coke, as a Christmas favorite by hijacking Santa and pasting his jolly self everywhere, holding an ice-cold Coke. Apparently, old St. Nick just can't get enough of the stuff.
Sprite Cranberry is designed to be sold over the holidays, which makes it a competitor to Coke, except it's not. Due to the murky fact that Coca-Cola owns Sprite as a brand, it's a win-win for them.
4. A Very Heated Debate
Another thing you might not have known is just how passionate people are about loving it or hating it. There doesn't seem to be a happy middle of the road. Sprite Cranberry incites a great deal of debate between those who love it and those who hate it.
5. Both Camps Are Passionate
Both parties in the war for and against Sprite Cranberry are very passionate, and each camp believes that they are right while the other is wrong. The only way to say who is right and who is wrong would be to compare the sales figures.
6. The Battle Between and  
If people start buying more Sprite Cranberry than the original Sprite, it's still good for Sprite. Likewise, if people start buying more Sprite Cranberry than bottles of Coke, it's still good for Coca-Cola because they own the brand. Of course, Coke would love it if people bought all three!
7. It Makes for a Killer Mixer
If you're looking for a new drink mixer to spice up you're cocktails, give Sprite Cranberry a try… you won't regret it! It has just enough of a kick to revolutionize almost any cocktail. While versatile, it mixes well with vodka and rum. If you're feeling particularly adventurous, try it with gin.
8. It Has the Same Amount of Calories as
For those of you who are health-conscious, you'll be pleased to know that Sprite Cranberry doesn't have any more calories than its original counterpart. Plus, there's always the zero-calorie version.
9. YouTube is Fascinated By It
UTube seems to be particularly fascinated by it. Want proof? Hop onto UTube and see for yourself; there are dozens of videos of UTubers trying Sprite Cranberry for themselves. One word of advice, UTubers tend to be rather opinionated, so prepare yourself for a lot of self-righteous nonsense when watching their reactions. Also, don't let their reactions put you off. A lot of UTubers pretend to hate the stuff as an excuse to be melodramatic. It is actually quite delicious!
10. It Doesn't Have Actual Cranberries In It
Last but not least, while packed with flavor, Sprite Cranberry doesn't have much in the way of actual cranberries in it. So what makes your taste buds sizzle with pleasure when the cranberry-like flavor hits you? Cranberry flavoring, that's what.
FAQs
Does Sprite Cranberry Have Caffeine?
It is a caffeine-free beverage, just like the original Sprite.
Is Sprite Cranberry Discontinued?
As of now, it has not been discontinued. However, it is a seasonal beverage and is typically available only during the holidays. Keep an eye out for it in stores around that time, but remember that availability may vary.
Does Sprite Cranberry Taste Good?
Taste is subjective, but many people enjoy the flavor of it. It has a unique, refreshing taste that combines the classic lemon-lime flavor of Sprite with a hint of cranberry. If you like fruity sodas, there's a good chance you'll enjoy it.
How To Make Cranberry Sprite
Fill a glass with ice.
Pour equal parts of Sprite and cranberry juice over the ice.
Stir gently so the flavors mix well.
Garnish with a slice of lime if desired.
Is Sprite Cranberry Gluten Free?
Yes, it is gluten-free.