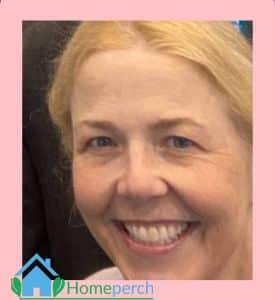 Hi, I am Laurie Graves!
Welcome to HomePerch.com! I started HomePerch.com in 2018 as a way to share my favorite and super easy recipes, DIY home ideas, and food hacks that make everyday meals taste out of this world.
As a 50-something small business owner, wife, and mom, I know that life can be busy and hectic, but I truly believe that with a little creativity and inspiration, anyone can make their home and meals feel special.
At HomePerch.com, we're all about sharing practical tips and ideas that anyone can use to make their life more enjoyable. Whether you're looking for a quick weeknight dinner recipe, a fun DIY project to tackle on the weekend, or just some inspiration for how to make your home feel more cozy and inviting, we've got you covered.
Thanks for visiting HomePerch.com! If you have any questions or comments, please don't hesitate to contact me.
Laurie Graves
Founder of HomePerch.com