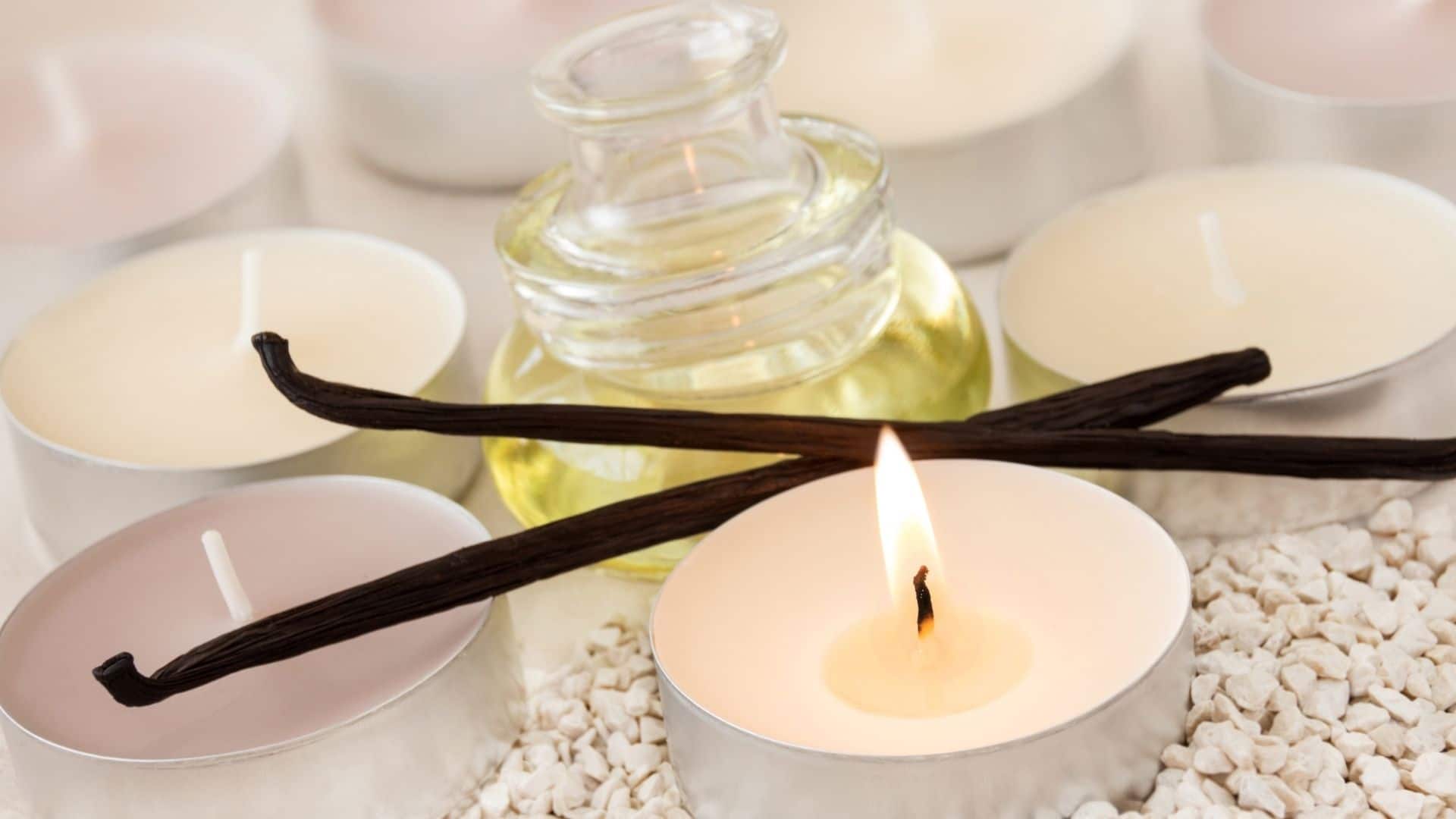 Vanilla candles are popular because of their soothing tendencies and fragrant addition to your home. They're scented with authentic vanilla fragrance. The scent that emits a burning vanilla candle is reminiscent of baking since vanilla extract is a common baking ingredient.
The scent of vanilla is thought to calm your mind and relieve you from any anxiety and stress. Many choose to go with vanilla instead of other scents because of its neutral, fresh nature, and because it gives you all-around good vibes.
If you're on the hunt for the best-smelling vanilla candles you can buy online, you're in luck! We've compiled the top 7 best smelling vanilla candles that you can purchase with just one click! Keep reading to discover the delicious options!
Top 7 Best-smelling Vanilla Candles
The fragrance is that of homemade marshmallow, Madagascar vanilla bean, steamed milk, and essentials oils.
Bath & Body Works Vanilla Bean Candle emits a creamy, sweet, vanilla aroma. It is made with the highest concentration of essential oils in a single fragrance and an exclusive blend of soy-based wax. It's purely delicious and popular for a reason!
The fragrance is a rich vanilla scent with an aromatic undertone of tobacco and spice. Lulu Candles' Tobacco, Spice, and Vanilla is made of exceptional quality and has one of the longest burn tums in the market. The high reviews and pleased customers speak for themselves. Made with soy wax, this candle is vegan, paraben-free, and cruelty-free. You can grab one (or more) of these scrumptious scented candles on Amazon!
The fragrance of this candle is a rich, creamy aroma of vanilla cupcakes with hints of lemon and buttery icing.
Yankee Candle's Vanilla Cupcake is a popular choice because of its long-lasting burn time – about 110-150 hours and the quality scent. It is made of paraffin-grade candle wax, which delivers a consistent burn, emitting the most lavish of scents! If you want in on this yummy vanilla cupcake scent, you can find it on Amazon.
The fragrance is that of vanilla bean, calming essential oils, and soft buttery notes.
Nika's Home's Vanilla Bean candle is a strongly scented candle that uses high-quality fragrance oils and all-white wax, which eliminates the use of chemical-based dyes. The candle is known to burn evenly and down to reduce the amount of wasted wax. Presenting itself in a clean and fresh jar, this classic creamy vanilla scent is available to buy on Amazon.
The fragrance is gourmet vanilla bean infused with powerful essential oils.
Craft & Kin's Vanilla Bean candle is known for its strong scent, which fills customers' homes with a powerful sweet aroma. It is made of all-natural soy wax and has an incredible burn time of 45 hours. Available in a frosted jar, it will look and smell like a beautiful addition to your home. It is available on the official Craft & Kin store as well as Amazon to purchase and enjoy.
The fragrance is that of pleasant, classic vanilla and baked goods.
Candlove's Vanilla candle is a customer-favourite because it's eco-friendly and has a huge variety of scents to choose from. The vanilla candle is made using 100% soy wax and is sustainable, burning slowly and cleanly. Each wick is made using 100% lead-free cotton to ensure no toxins are emitted into the air. With a powerful, long-lasting scent, this amazing aroma will brighten up your moods and liven up your house. You can find this rich vanilla candle on Amazon.
The rich fragrance is a creamy aroma mingled with vanilla, mimosa, musk, almond, and milk.
La Jolie Muse's Vanilla Cake candle is a popular choice for enriching your space with sweetness and warmth almost instantly. It can sustain 65,075 hours of burning time, bringing you on a long-lasting sensory journey. It's also made of 100% natural wax that is vegan, cruelty- and paraben-free, and even biodegradable! This alluring candle lays inside a delicate, white-tinted glass paired with a rich golden lid, making it a luxurious fit for your home. You can find this blissful indulgence on Amazon.
How to Choose the Best Vanilla-scented Candle
With a plethora of vanilla-scented candles on the market, it can get tricky to choose the right one for your home. These are the questions you should ask yourself before you make your purchase:
Where do you plan to use the candle?

It's better to choose subtle scents for kitchen spaces. So, if your vanilla candle comes with musky or floral undertones, it's better to skip that. If you are buying for a living space, foyer, or bedroom, it's best to choose a vanilla candle that has a strong, buttery, or creamy undertone that will envelop the room in a rich scent.
How long will the candle last?
When you buy a cheaper candle, it will only last for a few hours. Make sure you are buying a candle that promises to last a long time so you don't have to frequently replace it.

Are there genuine, satisfied reviews?

Since you are buying online, you won't be able to smell or test the scent out before purchasing. Check out the reviews to see what other customers are saying. If there are genuine, happy reviews, there is a high chance it will be a hit in your home as well!

You are now ready to find the perfect vanilla-scented candle to invigorate and illuminate your living space!
Final Thoughts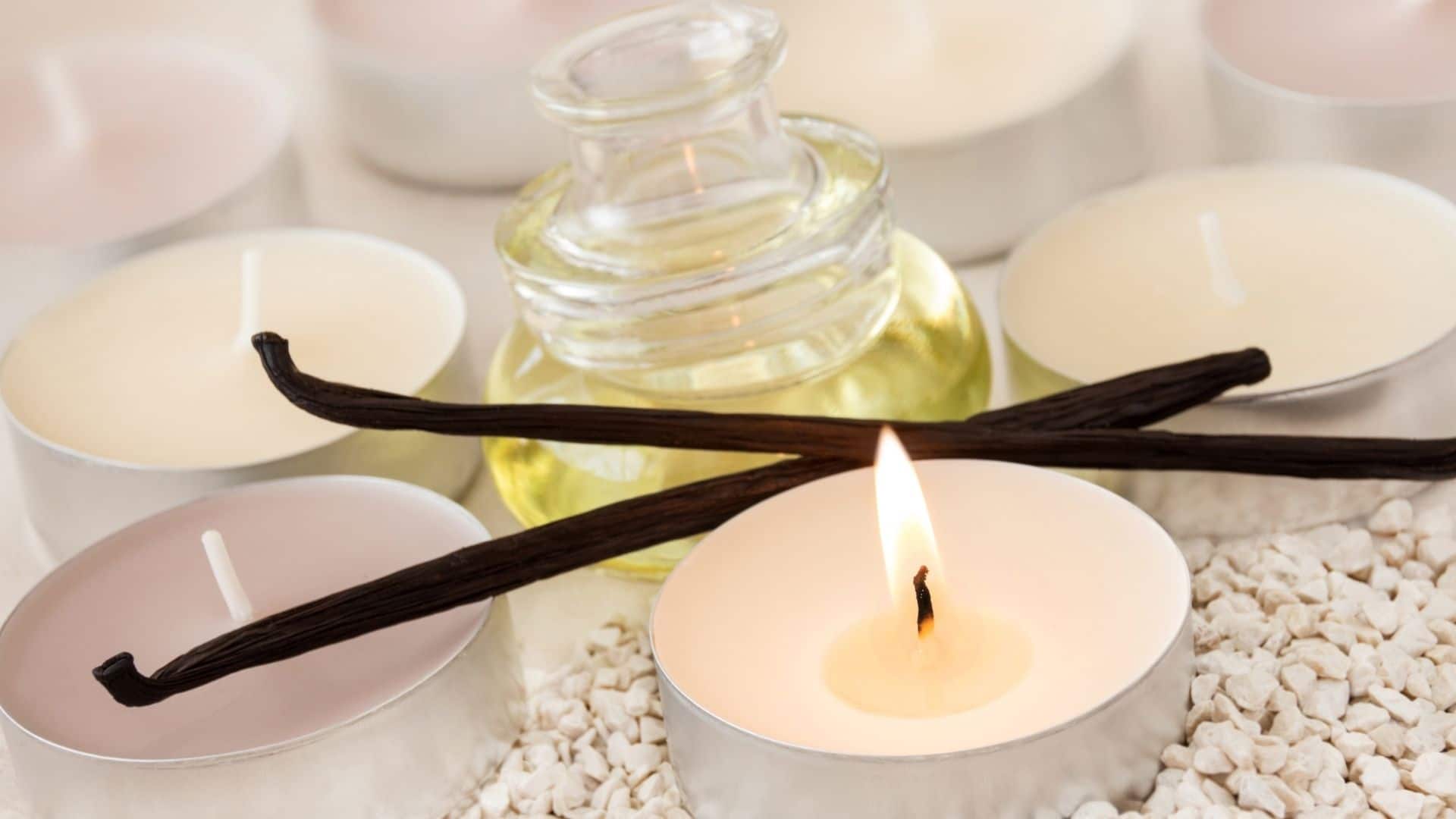 Vanilla candles are a pure and blissful addition to your home. They will calm your nerves and uplift your mood the moment you enter your warm abode.
You Might Also Like: