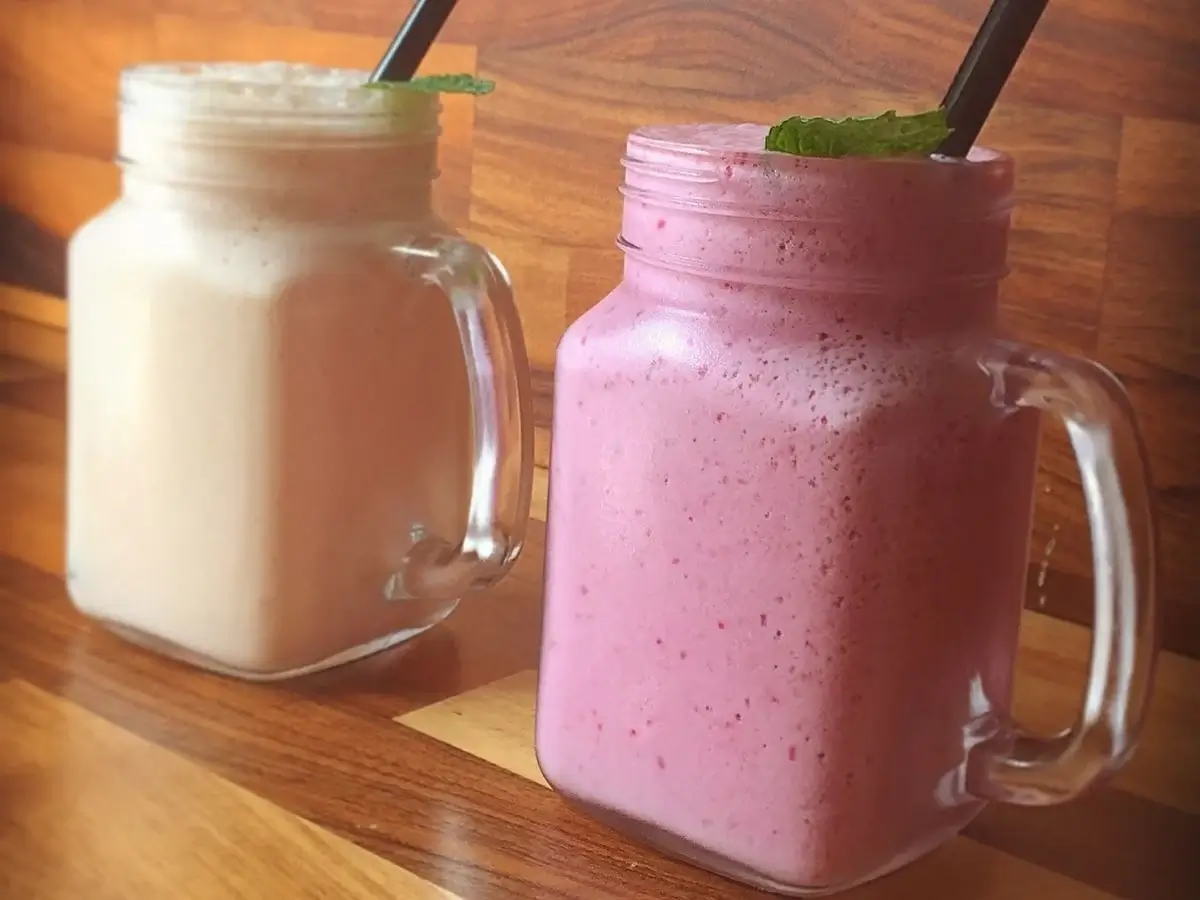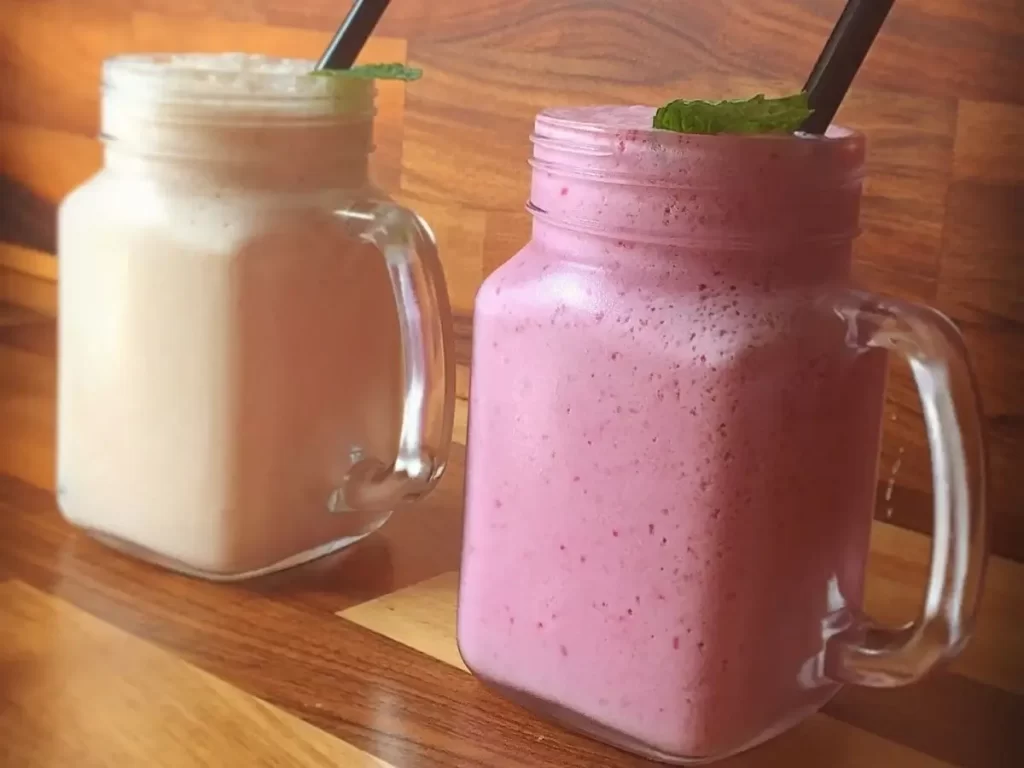 Want to cool down with some frozen treats? Instead of walking down the ice cream aisle at your local grocery store, why don't you buy a few bags of frozen fruits and create your own simple frozen treats, baked goods, and fruity concoctions straight from your kitchen?
It's a common misconception that you can only use fresh fruits in recipes. Frozen fruits are just as good, last longer, and have a ton of different variations to change up your creations!
If you're looking for easy frozen fruit recipes, look no further! In this article, we'll highlight five very easy frozen fruit recipes to try in the comfort of your kitchen! All you need is a bag of frozen fruit and some other basic ingredients, and you're good to go! Let's get started!
5 Easy Frozen Fruit Recipes to Try
Frozen Fruit Smoothie

This frozen fruit recipe is perfect for any frozen fruits you have in the freezer. You can customize the fruits to your liking and change them up every single time you have a smoothie. Not only is it a healthy snack (or meal replacement), but it's also very easy to make!
Yield: 2 servings
Prep: 5 min
Total: 5 min
Ingredients:
1 cup frozen bananas
2 cups frozen mixed berries
1 cup milk
½ cup plain or vanilla yogurt
½ cup fresh orange juice
Instructions:
Put all the ingredients in a blender and process until smooth.
Pour into 2 glasses and serve cold.
Frozen Fruit Soft-Serve
This quick and delicious dessert contains just four ingredients and tastes like fruity ice cream from an ice cream shop! Prepare to impress your loved ones in under 15 minutes! 
Yield: 3 ½ cups
Total: 15 mins

Ingredients:
1 ½ pounds frozen mangoes or berries
¾ cup sweetened condensed milk
Kosher salt
½ teaspoon vanilla extract 
Instructions:
Pulse frozen fruit in a food processor with vanilla extract, sweetened condensed milk, and a pinch of salt until the fruit is chopped.
Puree until smooth – about 2-3 minutes.
Serve soft or transfer to a metal baking pan, cover and freeze until slightly firm.
Disneyland Dole Whip
Ever craved Disneyland's most popular treat – the Dole Whip but couldn't do anything to satisfy the craving? Now, you can make the infamous Dole Whip in your kitchen to hit the spot for you and your family! No expensive ticket and no lineup needed! 
Yield: 4 servings
Prep: 10 mins
Total: 10 mins
Ingredients:
4 cups small chunks of frozen pineapple
1 cup of low-fat coconut milk (or your milk of choice)
 Instructions:
Put coconut milk and frozen chunks of pineapple into a food processor.
Blend until the consistency becomes creamy.
Stop frequently to scoop down the pineapples on the sides.
Keep blending until all pineapple chunks disappear and the mix is smooth.
Eat straight away as it is soft-serve.
Blueberry Muffins 
Who said you need fresh blueberries to create a batch of scrumptious blueberry muffins? You can easily bake these muffins with frozen blueberries and keep the frozen bag of berries for weeks to make more when you crave them again! 
Yield: 10 standard muffins
Prep: 10 mins
Total: 20 mins
Ingredients:
1 ½ cup all-purpose flour
¾ cup granulated sugar, plus 1 tablespoon for muffin tops
¼ teaspoon fine sea salt
2 teaspoons baking powder
1/3 cup neutral-flavored oil
1 large egg
½ cup milk (milk of your choice)
1 ½ teaspoons vanilla extract
1 cup frozen blueberries (don't thaw) 
Instructions:
Heat oven to 400°F.
Whisk flour, sugar, baking powder, and salt in a large bowl.
Pour oil into a measuring cup (that holds at least one cup). Add the egg and fill the cup to the 1-cup line with milk.
Add vanilla extract and whisk to combine.
Pour the milk mixture into the bowl of dry ingredients and combine.
Do not overmix.
Fold in the blueberries.
Divide the batter between muffin cups and sprinkle each with sugar.
Bake muffins for 15-20 minutes and transfer to a cooling rack.
Enjoy after cooling for a few minutes.
Mexican Mangonada

A Mexican mangonada, or chamango, is notorious in Mexico during the summer heat! You can use combinations of mango sorbet and frozen mangoes and spike them with alcohol! But all of them contain the salty, spicy, and tangy flavors of Tajin and chamoy. You can find Tajin and chamoy at supermarkets, Latin American grocery stores, or online!
Yield: 4 servings
Total: 15 minutes, plus chilling
Ingredients:
2 ½ pounds frozen mango, defrosted
¼ cup granulated sugar
¼ cup fresh lime juice (2 limes)
1 ½ cups cold water
¾ cup tequila or rum (optional)
¾ to 1 cup chamoy
Tajin to taste
 Instructions:
Place 5 cups of defrosted mango in a blender – put aside the remaining mango for later.
Add sugar, lime juice, and ¾ cup cold water to the blender.
Blend on medium-high speed until pureed.
Add tequila or rum, if using, and blend in.
Blend in additional water, adding ¼ cup at a time, until the mango mixture reaches desired consistency.
Chill mango mix, covered, in the fridge until ready to serve. For colder mangonada, transfer the mixture to the freezer until it reaches a slushie consistency.
To serve, pour ½ cup mango mix into four 16-ounce glasses. Add about 1/3 cup of reserved mango to each glass. Add 2 tablespoons of chamoy and sprinkle Tajin on top.
Serve immediately!
Final Thoughts
Using frozen fruit doesn't have to be reserved for basic smoothie making. Frozen fruits last much longer than fresh fruit; you can use them to make a variety of treats, and they are the perfect frozen consistency for hot summer days!
If you were curious about what you could make with frozen fruits, we hope this article gave you an idea of all the amazing and easy frozen fruit recipes! Whatever frozen fruit you have, you can be sure to use it to mix into a perfect frozen treat!
Use these recipes as frequently as you like, and remember, you can always mix and match different frozen fruits to create your own concoction! Beat the heat with these easy frozen fruit recipes!
FAQs
Can You Use Frozen Fruit for Infused Water?
Yes, you can use frozen fruit for infused water. Add some frozen fruit to a pitcher of cold water and let it sit for a few hours. The frozen fruit will gradually release its flavors into the water, creating a delicious and refreshing drink.
Can You Use Frozen Fruit in a Juicer?
Frozen fruit can be used in a juicer, but let it thaw slightly before juicing. Some juicers may struggle with extremely hard fruits, so check your juicer's user manual if you're unsure whether it can handle frozen fruit.
Can I Use Frozen Fruit in Overnight Oats?
Absolutely! Frozen fruit is an excellent addition to overnight oats. Mix the frozen fruit in with your oats, yogurt, and milk the night before. Then, place it in the fridge overnight, and you'll have a tasty breakfast waiting for you in the morning.
Can You Dehydrate Frozen Fruit?
You can dehydrate frozen fruit, but you need to thaw it first. Doing this will ensure a more even and efficient drying process.
Can You Refreeze Frozen Fruit?
While you technically can refreeze fruit, it's not recommended. Refreezing can break down the fruit's cell walls, leading to a mushy texture and potential loss of nutritional value. It's best to only thaw what you need and consume it within a few days to maintain optimal quality.
Can You Eat Frozen Fruit Out of the Bag?
Yes, you can eat frozen fruit straight out of the bag! Frozen fruit is a tasty and convenient snack, especially for hot summer days. Be aware that some fruits may need to thaw slightly for a more enjoyable texture. Make sure to inspect the fruit for any signs of freezer burn or off-odor before consuming.
Do You Need to Wash Frozen Fruit?
Most frozen fruit is washed before packaging, so additional washing is not necessary.
You Might Also Like: