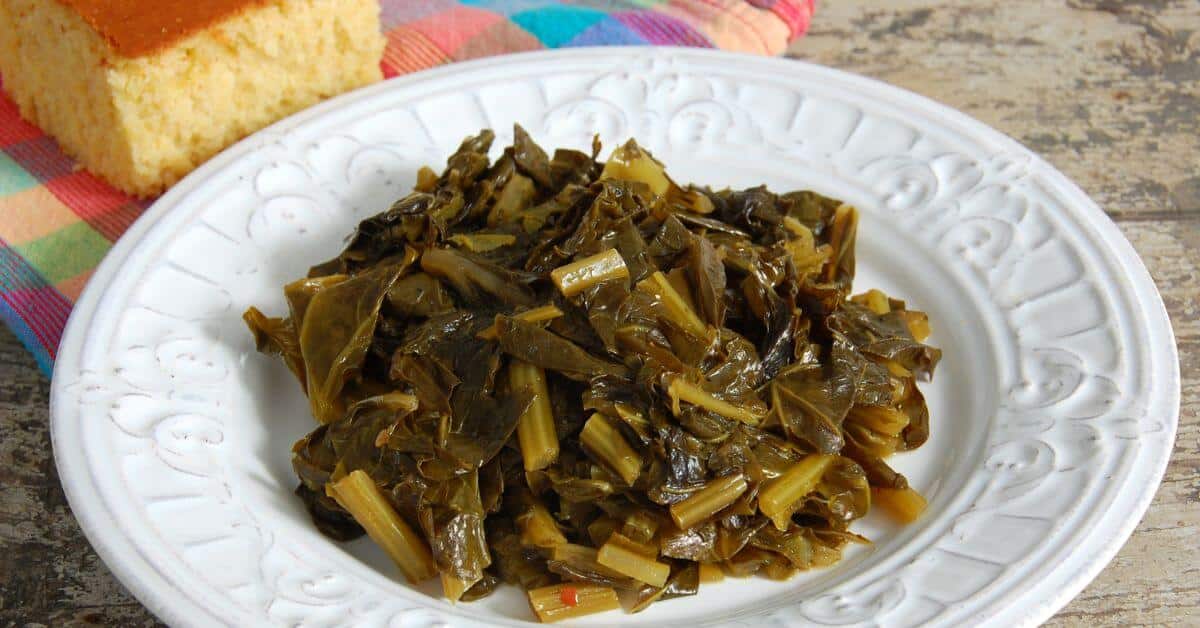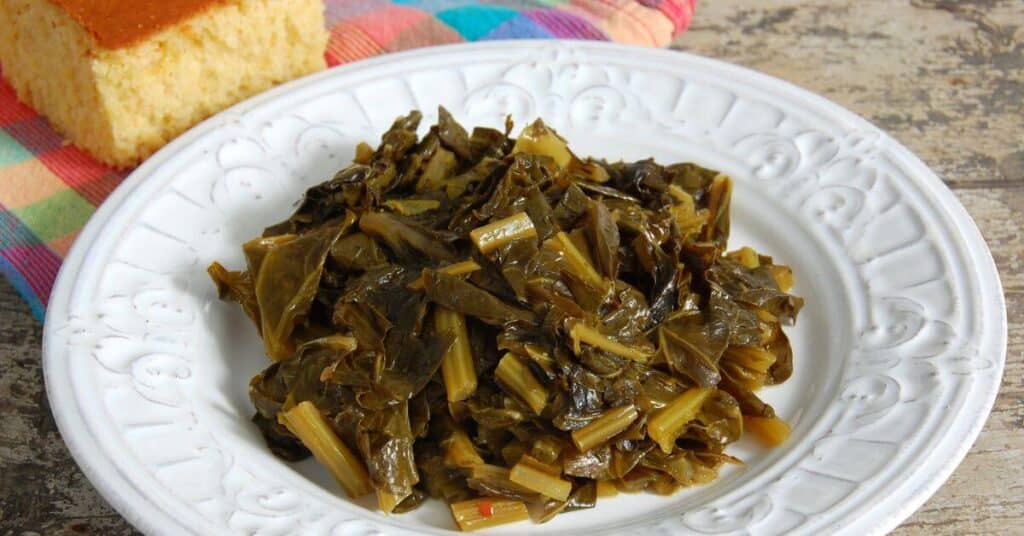 If you're in the mood for healthy southern cooking that takes little effort to make, canned Glory Greens are the way to go! Unlike fresh collard greens that require extra prep and up to 45 minutes to cook, you can whip up the canned alternative in a matter of minutes! Plus, we are going to show you how to make canned Glory Greens taste better.
Health-conscious? No problem! Canned Glory greens have just as many nutrients as fresh greens. Just be sure to drain them properly to lower your sodium intake. Have you tried Glory Greens before but are not a fan? I know many people (especially young ones) have a strong opinion about the bitter leafy greens. But with the right ingredients, you can turn any bland collard greens into a flavorful dish that will delight and impress.
Collard Greens are a staple in the South, and for a good reason! They complement many other southern dishes with their earthy, savory taste. But you can always up the ante and add smokiness with meat, zestiness with vinegar or lemon juice, spiciness with hot sauce and seasonings, and so on. This is your own recipe, so it's up to you how much flavor you want to add to your tasty greens.
For some guidance, I've accumulated a list of my favorite ways to cook canned Glory Greens. Enjoy!
What Are Canned Glory Greens?
Glory canned collard greens are a canned foods brand and an alternative to fresh collard greens. All you need to do is heat them before eating them up! Canned Glory greens are gluten-free and low in cholesterol and saturated fat, making them an excellent heart-healthy choice for a Southern-style meal.
The Glory Foods brand is a black-owned business founded by Bill Williams in 1989 in Columbus, Ohio. Its mission is to provide "authentic pre-seasoned southern vegetables steeped in generations of Southern-style recipes and flavors."
How to Make Canned Glory Greens
If you've made homemade collard greens, you know that cooking the Southern-style staple is an all-day affair. But, with pre-cooked canned Glory greens, you can make collard greens that taste just as good as from scratch in as little as a few minutes! Here are the three most common ways to cook your canned Glory greens.
On the Stove
This is my recommended method of cooking canned Glory greens, and it takes only 15 minutes to make!
First, empty your greens into a colander or strainer and rinse the greens with cool water to drain. Next, put the collard greens in a saucepan with a small amount of water, broth, or a combination of both. Cook on medium heat and frequently stir until heated. Season them as desired, and enjoy!
In a Slow Cooker
Canned greens are already cooked, but you can still heat them in the slow cooker without sacrificing texture and flavor. To heat in the slow cooker, add 2-3 cans into the pot with any extra ingredients and seasonings if desired. Heat on high for 1.5 to 2 hours, and serve!
In the Microwave
That's right! Canned Glory greens can be just as delicious out of the microwave. Put your greens into a microwave-safe bowl, cover with a lid or damp towel, and heat on high for 3 to 5 minutes.
How to Make Canned Glory Greens Better
Whether it's your first time making canned collard greens or you've tried your hand at it to no avail, these suggestions will be your lifeline. Here are some tricks to making the best collard greens that will ever grace your dinner table.
Add Salt
Mellow out that bitter taste collard greens are known for with some salt! Salt is a friend to any bitter greens, raw or cooked. All you need is a sprinkle, or you can add other savory items, such as meat and cheeses, to balance out the flavor.
Add Sugar
Another ingredient that battles bitterness is sugar. Just like with salt, sugar won't alter the texture or aroma of your greens, but instead of adding a hint of salt, you'll get a dash of sweetness!
Add Acidity
Adding acidity to your greens balances the salty and savory flavors for a more well-rounded taste. You can use lemon juice or any kind of vinegar to accomplish this, but apple cider vinegar is my top choice as it adds a bit of a tangy twist.
Add a Fatty Meat
You can use a variety of meats to create a more substantial canned Glory greens recipe that is loaded with flavor. Adding slices of bacon is a known staple, but smoked turkey, ham hocks, beef, and chicken are all great options. You can also add bacon grease, beef bouillon cubes, or vegetable broth if you want to make it vegetarian but still savory.
Add Garlic and Onion
These fresh aromatics will add a lot of extra flavors and amp up your canned collard greens instantly! Just mince the garlic, dice the onions, and cook in a pan with olive oil. Once fragrant, add your Glory collard greens and heat them up to serve!
Add Bell Pepper
If you love your peppers, adding bell pepper is a great choice! Bell pepper creates more texture and adds flavor to your greens, making it a more dynamic dish.
Add Beans
Beans and collard greens are a match made in heaven. Like bell peppers, they add a wonderful texture and flavor that will elevate your canned Glory greens to a new level. Field peas are the Southern favorite, but they can be difficult to find outside the South. Black-eyes peas and crowder peas are other field peas that work as great substitutes, but pinto beans and cannellini beans are just as tasty!
Flavor It Up
There's a variety of seasonings you can use to up the flavor of your canned Glory greens. If you want to go the traditional route, creole seasoning is the way to go! Creole seasoning is a mixture of salt, paprika, garlic powder, onion powder, oregano, thyme, basil, and black, white, and cayenne pepper. You can buy this pre-made seasoning mix at any grocery store or easily make it at home!
Make it Spicy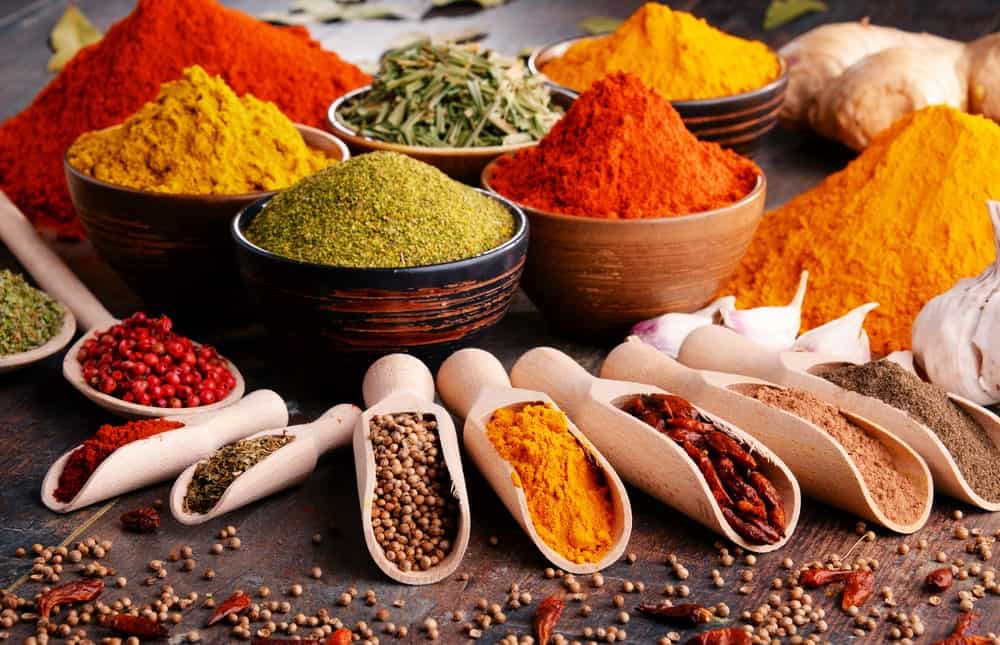 Add some heat to your canned collard greens with your favorite hot sauce and spicy seasonings! Tabasco and cayenne pepper are popular choices, but you can add anything you'd like — it's your recipe!
Pair it With Something Tasty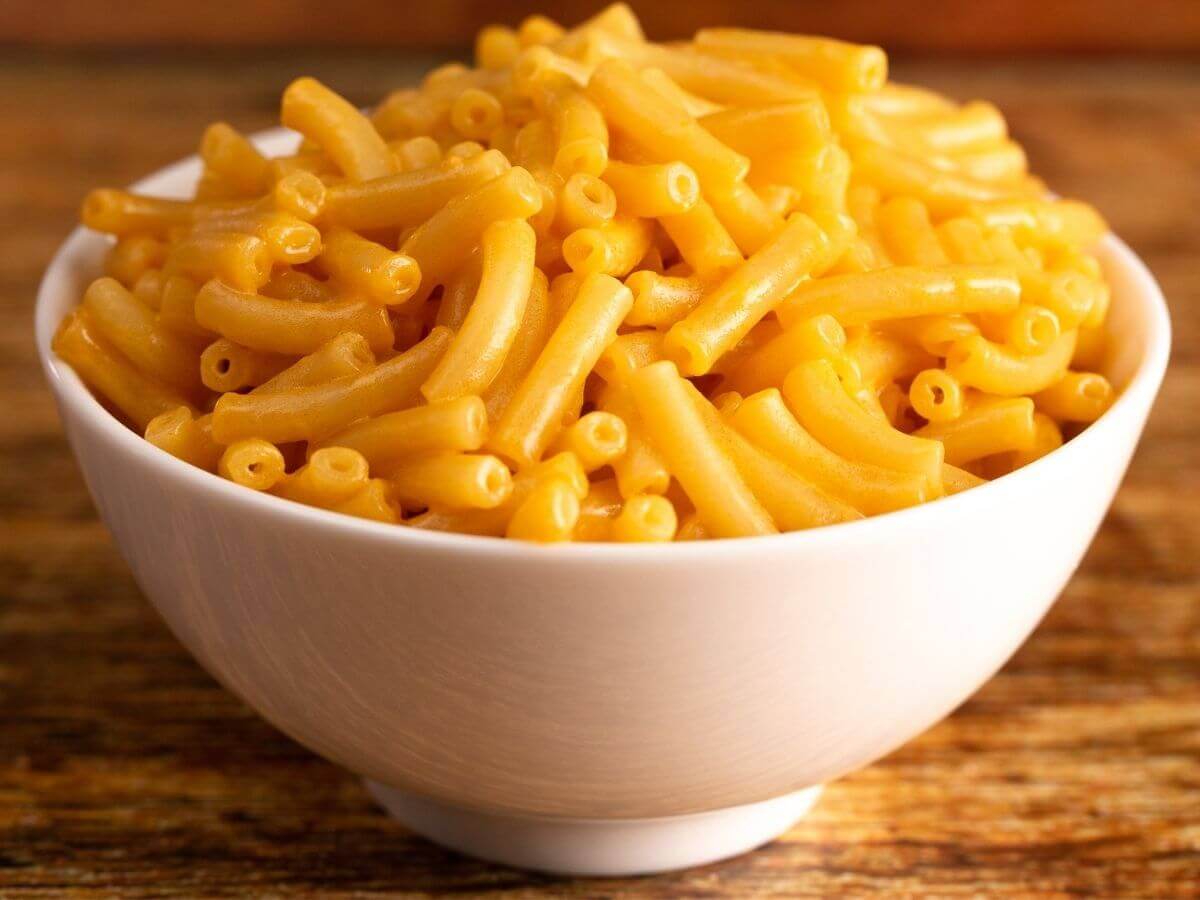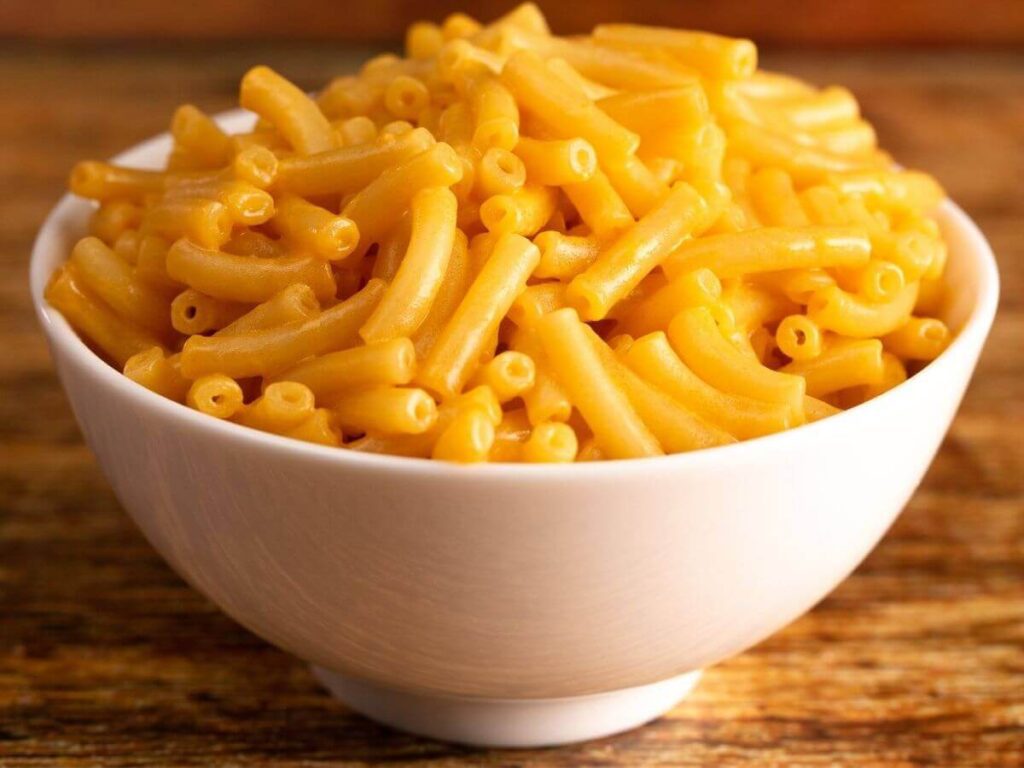 Sure, you can make canned Glory greens taste amazing on their own, but the dish is really meant to pair with other delicious dishes that elevate it even more! Some great recipes that go great with collard greens are cornbread, black eyes peas, pinto beans, mac and cheese, pork chops, steamed white rice, and turkey legs!
FAQs
Are canned Glory greens good for you?
Yes! Canned collard greens are packed with nutrients like calcium, fiber, and vitamins A, C, and E. Just be careful about sodium, as canned foods already contain salt. To lower the sodium content, simply drain your canned collard greens instead.
Do canned Glory greens contain pork?
Yes, canned Glory greens do contain pork and pork broth. If you are looking for a vegetarian version, Glory Foods has a low-sodium, alternative option made without any meat or artificial colors and flavors.
Where do canned Glory greens come from?
About 80% of canned Glory greens are grown on local farms located within 150 miles of its canning facility. The remaining 20% are grown by highly reputable farmers across the United States.
Should you drain canned collard greens?
It depends on what you prefer! If you want to watch your sodium intake, be sure to rinse and drain your canned collard greens well. If you don't mind the sodium and want to keep more of the original flavor, there's no need to drain it, as the liquid is safe to eat.
Final Thoughts
These canned Glory greens are perfect for making a quick, healthy meal in a hurry that brings the delicious tastes of the South to life. Just remember that even the most seemingly bland dishes can become your next masterpiece, and they can take just a few minutes to make! Ready to give it a go? Happy cooking!
More Cooking Resources