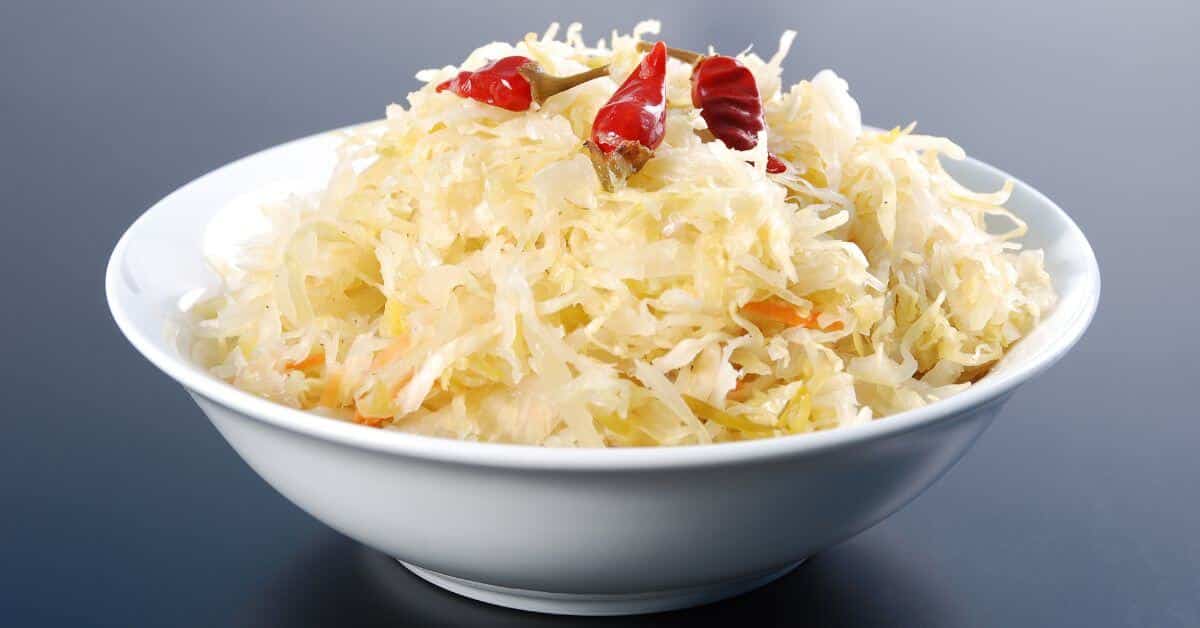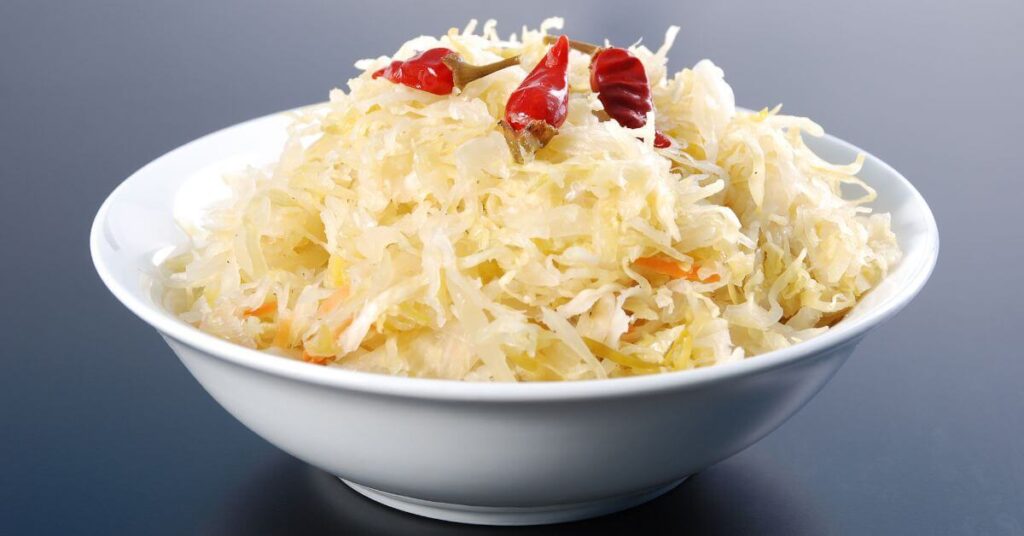 Sauerkraut is a farmhouse favorite because it's waste-free and has a great shelf-life, but it has caught a bad reputation. This amazing fermented food can be a real winning flavor; it just needs some help to shine!
This classic preserved food is beloved by some, but others can be skeptical. This guide is full of ideas to silence sauerkraut skeptics by winning them over with flavor! Sauerkraut may be a little funky, but with a little help, it can be fun and taste better! Keep reading to learn how to make sauerkraut taste good.
What is Sauerkraut?
Sauerkraut is essentially fermented cabbage. The raw cabbage is shredded and packed with salt; the salt causes the sugar in the cabbage to ferment. This classic form of cold food preservation is called lactic acid fermentation. It is a great way to save the spoils of your garden after a big harvest!
As far as pickled foods go, sauerkraut has a fairly neutral flavor. Kraut does not have the funk of some other fermented foods but rather a salty and sour flavor profile.
How to Shop for Sauerkraut
There are tons of options available in the world of commercially prepared krauts! You can find sauerkraut at grocery stores and farmer's markets. Typically it will be jarred in the pickle or condiment section of the store. It is shelf-stable but should be refrigerated after opening.
Sauerkraut comes in different varieties that may include extras like beets, carrots, or other greens. These fun renditions can add extra flavor and make the sauerkraut taste really good!
How to Prepare Homemade Sauerkraut
If your cabbage patch went wild this year, worry not because sauerkraut is super easy to make! Grab plenty of jars, measuring tools, a cutting board, a knife, salt, and all your cabbage; then you're ready to start!
Thoroughly wash your cabbage, remove damaged leaves, then cut out the stem. Shred the stemless cabbage and toss it with salt.
Rest the cabbage for 15-20 minutes, then with your hands, thoroughly massage the cabbage. It will release liquid; set this liquid aside.
Begin packing the shredded cabbage into jars, layering it with salt and small amounts of the reserved liquid. Be sure to pack the cabbage as tightly as possible.
Lid the jars. Allow jars to ferment for 1-4 weeks, then store in the refrigerator.
How to Make Sauerkraut Taste Good
Sauerkraut is a great way to make the harvest last longer, but it needs some assistance to taste its best. Here are some great ways to give sauerkraut a delicious upgrade!
Pair with Pork
Pork and sauerkraut are about as classic as they come! These two ingredients just work. The salt and sour flavors of the kraut bring out the rich meaty flavors of the pork so well; it's as if they were made for each other! Pair a simply seasoned pork chop with sauerkraut and applesauce for an easy yet tasty weeknight meal.
Twist up the Flavor
Sauerkraut is a staple of German cuisine, so why not pair it with another German favorite, the pretzel!? Amazing Bavarian pretzels are just not complete without a side of sauerkraut and mustard. The sourness of the kraut goes very well with the yeasty, salty flavor of the pretzel.
Roll with It
There is nothing like the rich and complex taste of great pork sausage with sauerkraut. Having this cabbagey treat with pork sausage on a beautifully baked roll is simple but scrumptious. Sauerkraut goes well with most sausages, but if you're not sure, start with a basic brat and kraut, but be sure it's on the perfect roll!
Mix with Potatoes
Warm roasted potatoes are wonderful, but they are begging for a little salt and sourness. The perfect ingredient to solve this predicament is sauerkraut! It adds layers of flavor to plain potatoes and gives them some much-needed salt.
Try it on Toast
For anyone who loves cabbage, try sauerkraut on toast. Build a beautiful breakfast with hearty toast topped with lox and sauerkraut. Go vegetarian and top the toast with avocado and kraut. No matter how you top it, toast with sauerkraut is a simple and delicious way to snack!
Flavor Bomb the Burgers
The flavors of sauerkraut and meat mesh perfectly, which is why kraut is the perfect upgrade for any burger. Make an epic Oktoberfest-inspired burger with seeded mustard, onions, and sauerkraut; it's perfect with a Pilsner. The cabbage and salt of sauerkraut are great with most burger toppings, so get creative!
FAQs
Is Sauerkraut Vegan and Allergen-Free?
Yes, by nature, sauerkraut is free of meat, dairy, nuts, gluten, and other common allergens. It's a great addition for anyone who is worried about food allergies!
Is Sauerkraut Healthy?
While sauerkraut is high in sodium and natural sugar, it does have some great health benefits. It is low in fat and high in dietary fiber, vitamin C, and iron. One surprising health benefit of sauerkraut is its probiotic qualities. The healthy bacteria that help the cabbage ferment also help you digest it.
You Might Also Like: