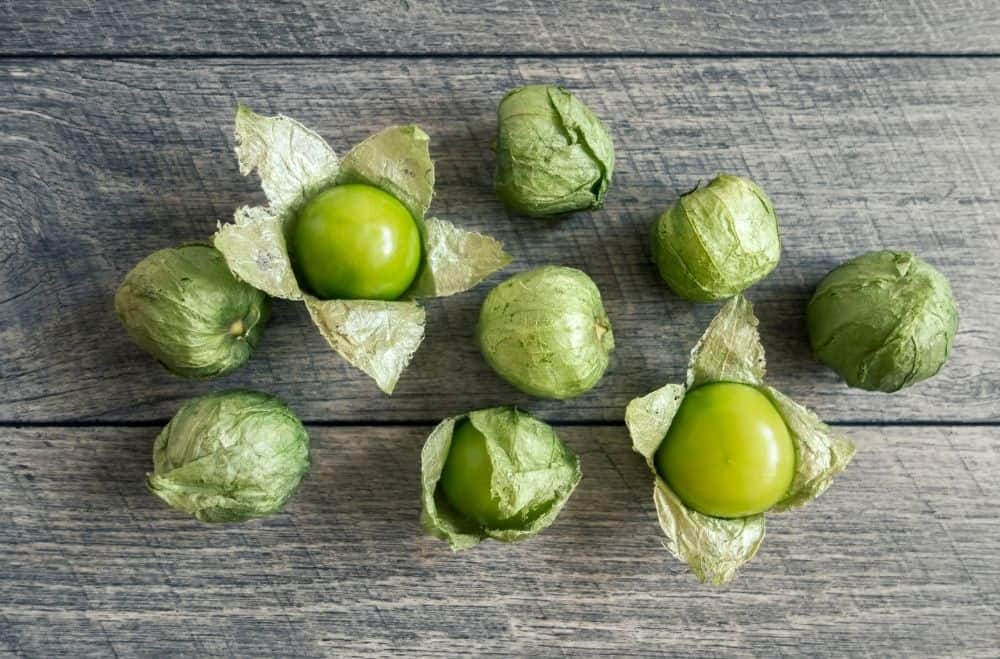 Tomatillos are the fruit of a plant in the Nightshade family and a staple in Mexican dishes. Even though they look similar to a green tomato, they are from an entirely different plant that is actually called a tomatillo plant. Also known as the Mexican husk tomato, these small, green fruits have a lot of heritage – they've been cultivated since pre-Colombian times. They are an essential ingredient in many famous Mexican dishes, including fresh salsa, chile verde, salsa verde, green sauce, and enchiladas.
What do Tomatillos Taste Like?
Tomatillos have a bright, lemony flavor that complements spiced foods perfectly, and they can be cooked alongside other grilled items. Adding them to stews and chilis also provides a nice hit of flavor to the dish. They also make delicious salsa!
Choosing a Tomatillo
Unlike most fruits, tomatillos have the most flavor when they are green and unripe. Choose one that is green, firm (but not rock-hard), dry, and lightly attached to the husk. Avoid a ripe tomatillo that is yellow, soft, or sticky. Though the husk can be split open, you want to choose ones with husks that are more or less intact with a minimum of handling.
Tomatillos are generally available in the summer and early autumn, though they can be found all year round in some stores.
Storing Tomatillos
Tomatillos can be stored at room temperature for one or two days. They can be stored for up to a month in the refrigerator in a paper bag with the husk still on. If you want to store them for even longer, you can remove the husks and freeze them in a plastic bag or container. Sometimes the husks may not come off easily though – simply wash the fruit to soften the husks and then dry before storing them.
Cleaning Tomatillos
Tomatillos' papery husks are pretty but they need to be removed before you cook them. The fruit underneath the husk may be a bit sticky, so simply rinse and clean under running water and pat dry. They are then ready to be cooked.
Cooking with Tomatillos
Tomatillos are incredibly versatile. They can be eaten raw, sauteed, grilled, or they can be chopped and added to soups, stews, or sauces. Different recipes call for different cooking methods.
If you are eating them raw, they pair nicely with sweet flavors in salads. They are called for in salsa verde, a zesty and fresh Mexican side dish. Cooked tomatillos are delicious especially when you sautee them over medium heat with onion, garlic, olive oil, fresh cilantro, and a bit of salt and pepper.
Frying them on their own and serving them with salsa, avocado or sour cream is similar to a fried green tomato. Adding them into a sauce, soup, or fresh salsa will provide a fabulous background note to the dish.
Try This Yummy Little Tomato
Tomatillos provide your dishes with an authentic twist that will evoke the rich history of this Latin American nation.
Discovering a new ingredient like a tomatillo is one of the most pleasurable things about cooking. With the right ingredient, you can unlock time-honored secrets that have been passed down from generation to generation.
Head down to your local specialty store for some fresh tomatillos or get some canned tomatillos online. Then start your adventure into a new world of deliciousness.
Mexican Slow Cooker Chicken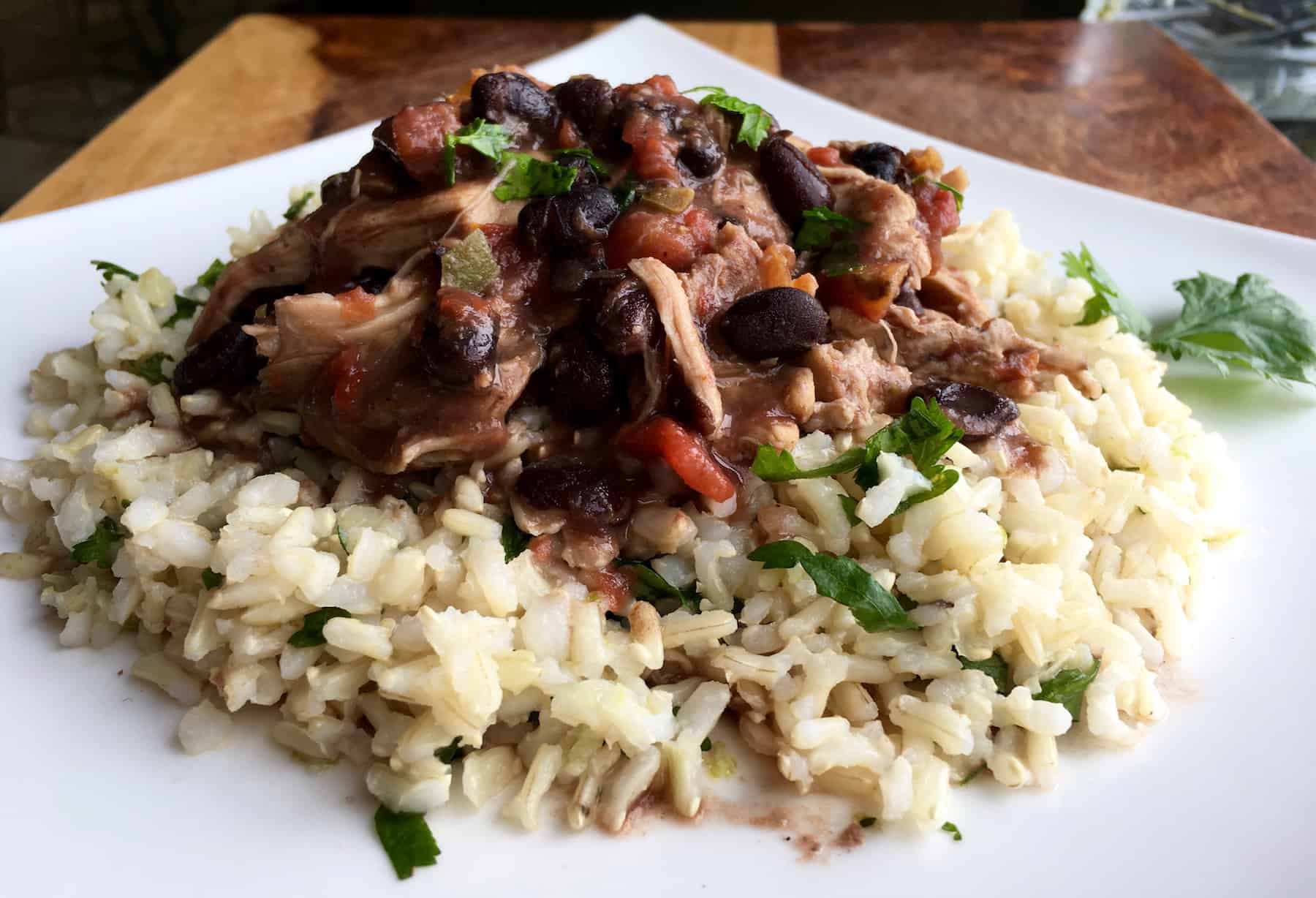 This Mexican slow cooker chicken recipe is super easy to make and goes perfectly with a side of tomatillos. Enjoy!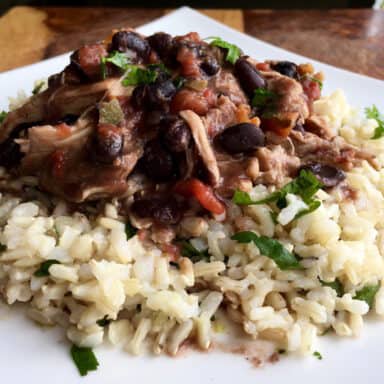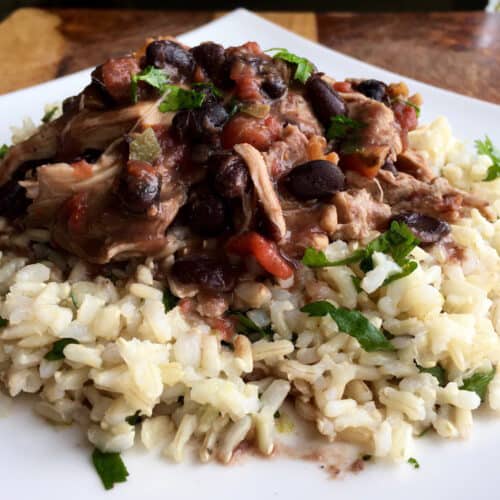 Slow Cooker Mexican Shredded Chicken
Ingredients
2

lbs.

boneless

skinless chicken thighs

2 10-

oz.

cans Rotel fire-roasted diced tomatoes & green chilies

undrained

2 15-

oz.

cans black beans

rinsed and drained

3-4

cloves

garlic

minced

1

small jalapeno pepper

finely diced

1½

T.

hickory-flavored liquid smoke

2

t.

ground cumin

1

T.

chili powder

1

t.

smoked paprika

2

t.

dried oregano

1

t.

cayenne pepper

Salt and black pepper

to taste

2

limes

quartered

¼

c.

fresh cilantro

chopped
Instructions
Unroll and add chicken thighs to bottom of a 5 or 6-quart slow cooker crock. Top with tomatoes, black beans, garlic, jalapeno pepper, liquid smoke, cumin, chili powder, smoked paprika, oregano, and cayenne pepper. Season with salt and black pepper, to taste. Stir to combine, making sure the chicken thighs are coated and submerged in the liquid.

Cover and cook on high for 3-4 hours or low for 6-8 hours. 30 minutes before done cooking, remove lid and shred chicken while in the slow cooker with two forks. Stir to combine shredded chicken with other ingredients. Cover and cook for remaining 30 minutes to allow chicken to absorb the flavors.

Remove lid and squeeze fresh lime juice into the crock. Add cilantro and stir to combine. Season with additional salt and black pepper, if desired.
You might also like: