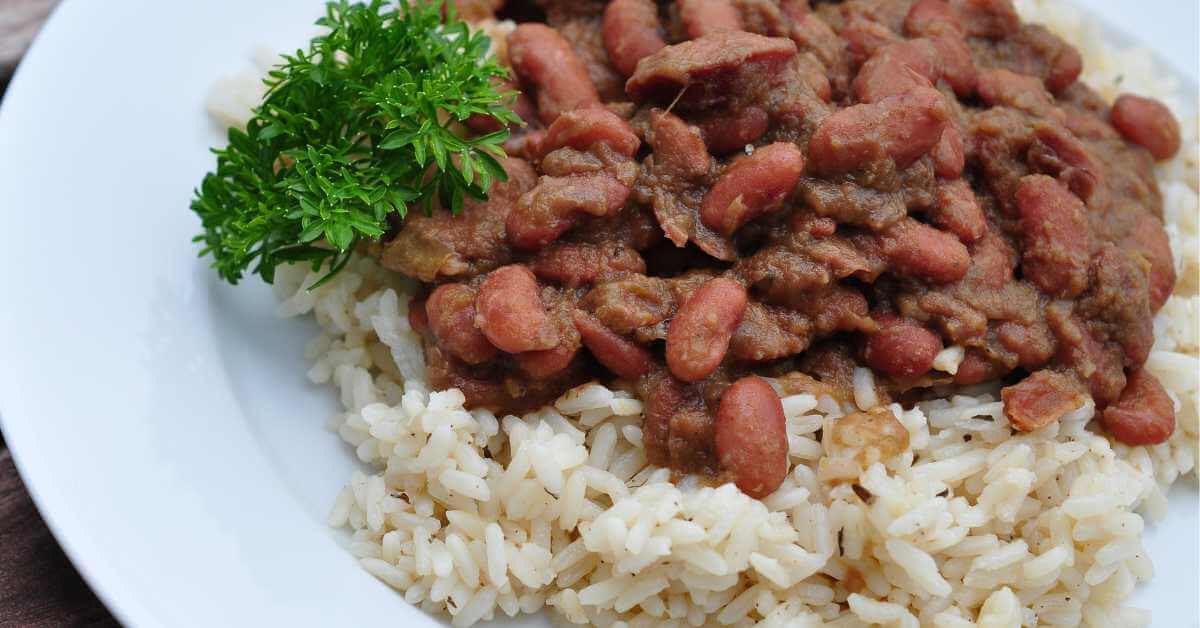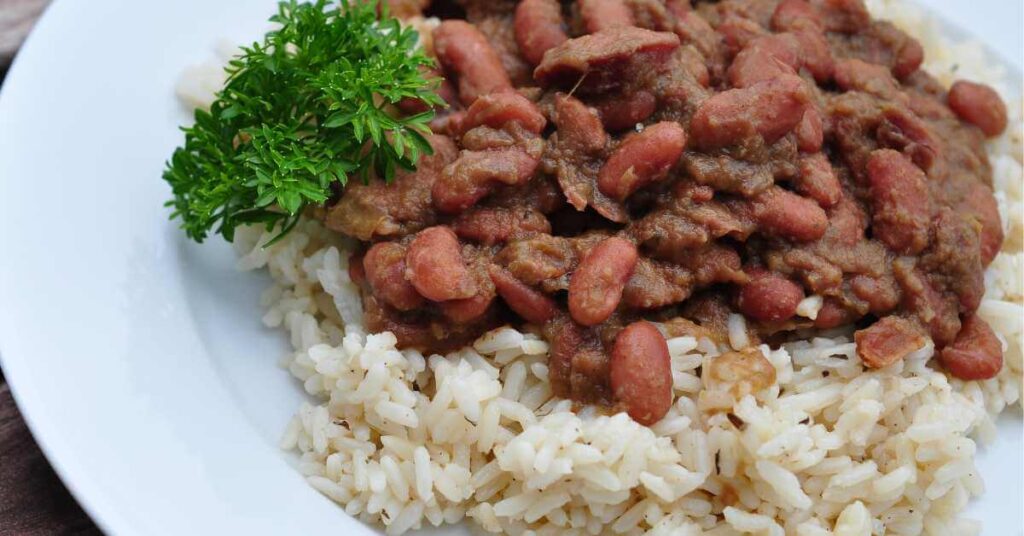 Red beans and rice is a beloved Southern dish with rich flavors and a hearty texture. A blend of tender red beans, spicy andouille sausage, and aromatic vegetables creates a satisfying base that's complemented by perfectly seasoned rice. But what are the ideal side dishes to round out this tasty meal? In this article, we will examine some scrumptious side dishes that beautifully complement red beans and rice.
The key to choosing side dishes for this iconic dish is finding items that balance the warmth of the spices and add a touch of freshness to the overall meal. Sides that incorporate different textures, flavors, or ingredients can elevate the dining experience to another level. From fresh salads to golden-crisp cornbread, we will help you explore various options that can enhance your red beans and rice for a memorable meal.
To ensure your red beans and rice stands out as the star of the show, selecting side dishes that bring a range of fantastic flavors to the table is essential. By delving into different culinary influences to find complementary tastes, you'll be serving up a feast fit for any occasion. So, let's get exploring and discover the perfect pairing for your next plate of red beans and rice!
A Brief History of Red Beans and Rice
Red beans and rice is a traditional Louisiana dish deeply rooted in the region's rich culinary history. This hearty meal was introduced by the Spanish, who brought red beans to the area. Over time, it became a staple among New Orleans communities, especially among Creole and African populations.
The dish gained popularity by incorporating local Cajun flavors found in regional spices and meats, such as andouille sausage, Tasso ham, and sometimes even seafood. It quickly became a cherished weeknight favorite, traditionally cooked on Mondays, a day designated for washing clothes in the era before washing machines. The slow-simmered beans would cook alongside the laundry, requiring minimal attention.
Red beans and rice not only have a deep cultural significance in Louisiana, but they also display a blend of various culinary influences from West African, French, and Spanish cuisines. This diverse mix of flavors led to a unique taste profile that has resonated with generations of diners.
Today, red beans and rice continue to be enjoyed across the United States, with variations tailored to suit individual tastes. Still, the heart and soul of the dish remain deeply connected to Louisiana and the vibrant Cajun flavors that have shaped its storied history.
Popular Side Dishes
Cornbread
Cornbread is a classic Southern staple that pairs beautifully with red beans and rice. Made from cornmeal, flour, and buttermilk, it brings a tender, slightly sweet flavor that complements the savory beans. There are many cornbread variations, including adding jalapeno, cheese, or bacon for extra flavor.
Fried Green Tomatoes
Another popular side dish is Fried Green Tomatoes. These are made by coating sliced, unripe green tomatoes in a seasoned mixture of cornmeal and breadcrumbs, then frying them to crispy perfection. The tangy taste of the green tomatoes works wonders with the hearty red beans and rice.
Collard Greens
Collard greens are a nutritious and flavorful side option. Southern Collard Greens traditionally include ham hocks or bacon, which add a rich, smoky taste. Garlic and onion are often sautéed with greens, creating a deliciously savory dish.
For a vegan option, omit the pork products and use vegetable broth or water for simmering. Collard Greens with Bacon can also be modified with alternative ingredients like smoked tofu or tempeh, which still provide a satisfying smoky flavor.
Another exciting choice is Okra Jalapeno Fritters. These are like a Southern spin on a traditional fritter, with a mix of okra and jalapeno, giving it a delightfully spicy kick. Paired with red beans and rice, these fritters add a unique and inviting twist to the meal.
Vegetarian and Vegan Sides
Steamed Vegetables
Steamed vegetables are a great side dish to accompany red beans and rice. They bring a lighter, healthier contrast to the dish while providing essential nutrients. Some popular choices include broccoli, cauliflower, and carrots. Peas and sweet corn can also be added for a pop of color and natural sweetness.
Salads
A green salad can be a refreshing addition to a red beans and rice meal. Mixing different types of lettuce with crisp vegetables, like bell peppers, cucumbers, and tomatoes can result in a delightful salad. Adding some Cajun roasted potatoes to the mix can introduce a punch of flavor and texture. To keep it light, opt for a simple vinaigrette dressing.
Consider trying a variety of salad ingredients to suit your preferences. Don't shy away from experimenting with roasted vegetables or adding fiber-rich beans for a nutritious and satisfying side dish. With so many possibilities, your red beans and rice meal will be complete and enjoyable with the added benefit of a vegetable-filled side.
Southern Inspired Sides
Coleslaw and Grilled Corn on the Cob
Coleslaw is a classic Southern side dish that pairs well with red beans and rice. This crunchy, creamy mixture of shredded cabbage, carrots, and dressing, typically composed of mayonnaise and vinegar, adds a refreshing, tangy flavor to your meal. To add some spice, you can mix in green onions for an extra kick.
Grilled corn on the cob is another delicious option to accompany red beans and rice. Simply grill the corn until it is slightly charred and tender, then serve with a pat of butter and a sprinkle of your favorite seasoning. This smoky, sweet side is perfect to complement the robust flavors of red beans and rice.
Fried Chicken and Fish Dishes
Fried chicken is an iconic Southern dish that can easily be added to your red beans and rice dinner. Buttermilk fried chicken, with its crispy, golden crust and juicy meat inside, is a beloved classic by itself. When paired with red beans and rice, it creates a filling, satisfying meal that represents the essence of Southern cuisine.
Fish and seafood dishes can also be delightful additions to your red beans and rice. Southern fried catfish offers a delicious, crunchy alternative to fried chicken. If you're in the mood for something lighter and more delicate, try Southern Salmon croquettes. These flavorful fish cakes combine tender, flaky salmon with crunchy breadcrumbs and seasoning for a mouthwatering side that enhances your red beans and rice experience.
Sides with a Creole Twist
Cajun Favorites
Gumbo, a flavorful Louisiana dish, makes an excellent side for red beans and rice. This hearty soup typically consists of a thick roux base, vegetables, and various types of meat or seafood. Pairing gumbo with red beans and rice creates a hearty, satisfying meal that's a true taste of the South.
Jambalaya, another traditional Cajun favorite, can also enhance your red beans and rice. This savory blend of rice, vegetables, and meat or seafood is cooked in a single pot, allowing the flavors to meld beautifully. Serve a scoop of jambalaya alongside your red beans and rice for a harmonious, flavor-packed side dish.
Dirty Rice, a mouth-watering mixture of rice, ground meat, and seasonings, is another popular choice for accompanying red beans and rice. The combination of spicy, seasoned meat with tender rice creates a tasty, filling side dish. For variety, try Louisiana Dirty Rice, which often incorporates liver and other organ meats for a richer, more distinct taste.
Southern Ratatouille adds a light, veggie-packed option to complement the spicy and rich flavors of red beans and rice. This spin on the French classic incorporates regional ingredients like okra and Southern spices, creating a colorful and deliciously seasoned side dish.
Finally, don't forget about good old-fashioned Garlic Bread. This crunchy and fragrant side is always a hit with red beans and rice. The buttery, garlicky flavor of the bread balances the heat and spices from the main dish, tying the meal together beautifully.
Sides for the Meat Lover
Grilled Meats
When it comes to pairing grilled meats with red beans and rice, steak and pork chops are popular options. Both offer a hearty protein source that complements the dish's bold flavors. Consider marinating the steak in Cajun seasonings or tossing pork chops in a smoky BBQ sauce to enhance the taste. For a seafood twist, try adding shrimp scampi or jambalaya with your red beans and rice.
Slow Cooker Meats
Slow cooker meats, such as pulled pork and beef brisket, are an excellent choice for those seeking a tender and flavorful side. Prepare pulled pork with onions, garlic, and bell peppers, and let it cook in a slow cooker with some Cajun flavors for a taste that perfectly matches red beans and rice. Alternatively, give your taste buds a treat with slow cooker BBQ beef brisket, a delicious and easy option for this classic dish.
For mouthwatering collard greens, cook them with smoky ham hocks and garlic as a tasty side to your red beans and rice. Choosing a sausage like Andouille or Kielbasa can add a rich and spicy flavor to the dish. Consider adding bell peppers, onions, and celery for a burst of crunchy texture.
To round off the meal, serve jalapeno cheddar cornbread or buttermilk biscuits for a flavorful balance. These side dishes not only enhance the red beans and rice experience but also add variety to the meal. With these options, your meat-loving guests will surely be satisfied.