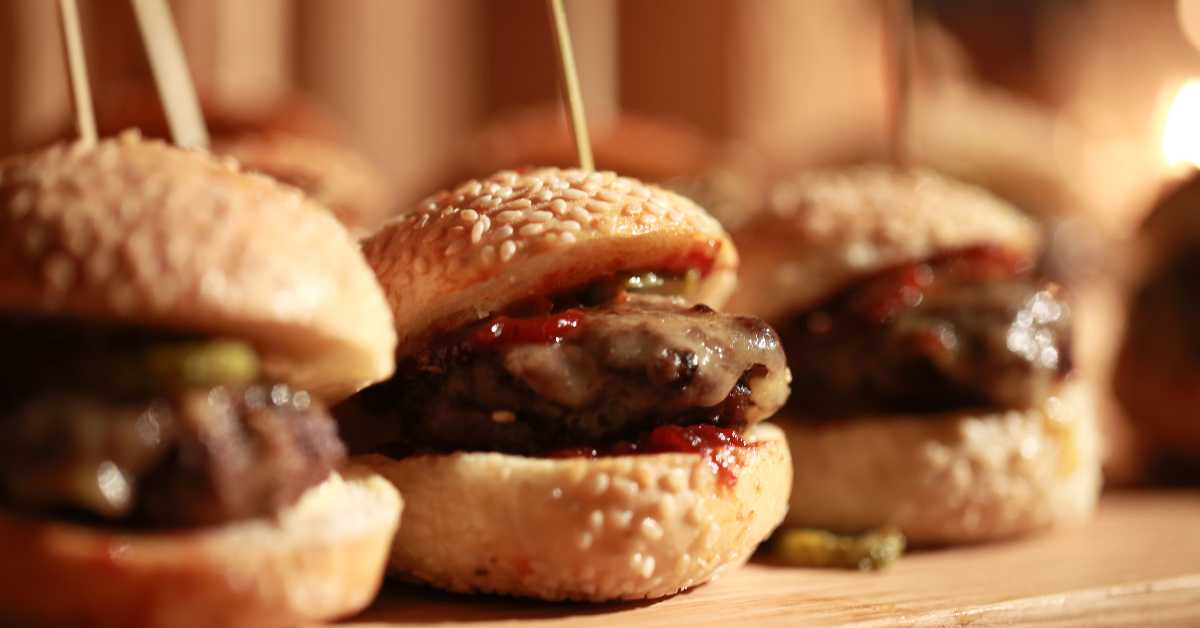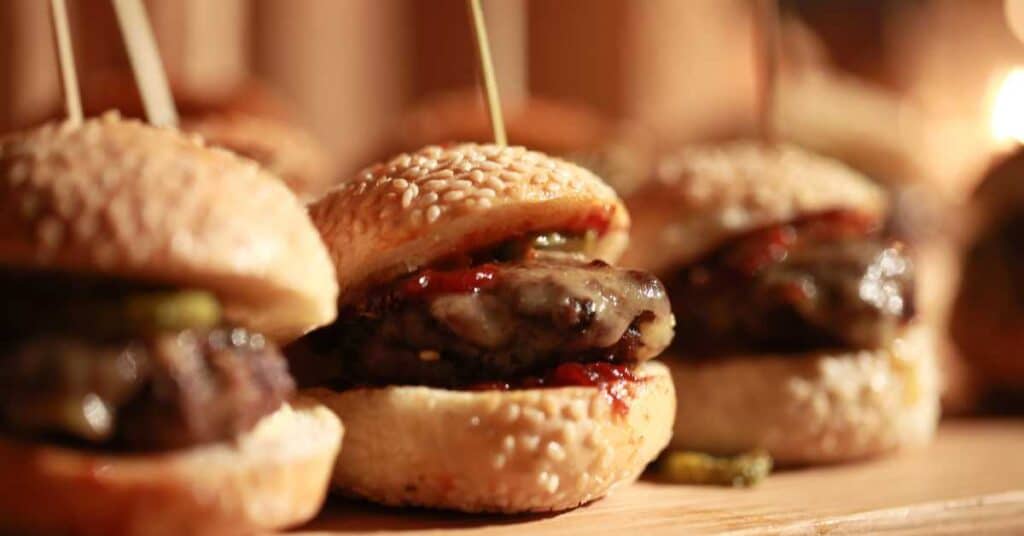 Sliders have taken the culinary world by storm, offering bite-sized deliciousness that is perfect for sharing or enjoying during a casual gathering. These miniature sandwiches are versatile and can be made with a variety of ingredients, but what truly elevates this popular dish is the perfect accompaniment. In this article, we'll reveal some of the best sides to pair with sliders to create a well-rounded dining experience.
Side dishes can complement sliders by enhancing flavors, providing contrasting textures, and adding color to the plate. From classic options like French fries and coleslaw to more unique choices such as stuffed mushrooms or grilled vegetables, there's a fitting side dish for every personal preference and event. The right combination can create a memorable meal, and we've got you covered with creative and scrumptious options to suit your slider menu.
Remember, when choosing your slider side dish, consider how it will harmonize with the flavors of your slider's ingredients. Balance is key, and these delectable partners can significantly elevate your sliders to the next level. So, whether you're hosting a game day get-together, a backyard cookout, or a family dinner, these side dish ideas will ensure that your sliders are the star of the show.
Classic Side Dishes
French Fries
French fries are a classic side dish to enjoy with sliders. They come in different cuts, from thin and crispy to thick and fluffy. Sweet potato fries add a touch of natural sweetness and vibrant color to the plate. When made to perfection, they offer a delightful crunch and balance out the savory flavors of the sliders.
Potato Chips
Potato chips provide an easy, grab-and-go option for pairing with sliders. They bring a salty, crunchy element that complements the slider's soft buns and juicy fillings. Offer a variety of flavors, such as barbecue, sour cream, and onion, or classic sea salt, to cater to different palates.
Coleslaw
Coleslaw adds a fresh and tangy touch to your slider's meal. This side dish combines shredded cabbage, carrots, and onions with a creamy or vinegar-based dressing. Coleslaw works well with sliders because it adds a touch of brightness, contrasting textures, and a hint of acidity to the mix.
Potato Salad
Potato salad is a fitting side dish for sliders, offering comfort and satiety with each bite. Create a classic potato salad with diced potatoes, mayonnaise, mustard, onions, and celery. For a unique twist, add a dash of cheese or mix in your favorite herbs and spices. This versatile side dish can be tailored to suit the flavors of your sliders' fillings.
Satisfying Salads
Pasta Salad
Pasta salad can be a wonderful companion to sliders, as it provides a flavorful contrast to the meat. You can opt for an Italian pasta salad with ingredients like olives, cherry tomatoes, and mozzarella mixed with Italian dressing. Alternatively, you can customize a pasta salad recipe with your preferred ingredients to complement the specific flavor of your sliders.
Macaroni Salad
Macaroni salad is another popular side option with sliders. It boasts a creamy and tasty mixture of cooked macaroni, mayonnaise, mustard, and various vegetables. Whether it's a barbecue, picnic, or family gathering, macaroni salad is versatile enough to pair with both hamburgers and sliders.
Caesar Salad
Caesar salad can elevate your slider meal by adding a fresh and tangy touch. Made with crisp romaine lettuce, croutons, Parmesan cheese, and tangy Caesar dressing, this classic salad pairs well with hamburgers and sliders alike. The crunchy texture of the salad components adds an appealing contrast to the softness of the sliders.
Fruit Salad
For a refreshing contrast to rich and savory sliders, you can serve a bright and colorful fruit salad alongside your meal. A mix of seasonal fruits such as berries, melons, and pineapple creates a delightful palate cleanser. This fruity side dish adds a sweet touch that balances out the flavors of the sliders and other heavier sides.
Cucumber Salad
Cucumber salad is a light, crisp side option that pairs beautifully with sliders. Thinly sliced cucumbers, red onions, and cherry tomatoes come together in a simple vinaigrette for a refreshing accompaniment. This salad is a great option for those seeking a healthier and lighter alternative to heavier side dishes.
Grilled Options
Corn on the Cob
Grilled corn on the cob is a classic side dish for sliders at picnics and barbecues. The smoky flavor complements the juicy mini-burgers, and it's a favorite among party guests. Add some melted butter, salt, and pepper to enhance its taste. You can also spice it up with ingredients like paprika, garlic, or cilantro.
Grilled Pineapple
For a sweet and tangy twist, consider serving grilled pineapple alongside your sliders. The caramelization of the sugars in the fruit intensifies its natural sweetness, while the grill marks add a hint of smokiness. Grilled pineapple is perfect for outdoor gatherings with friends and family. Skewer the pineapple slices for easier grilling and a fun presentation.
Grilled Corn on the Cob
Not to be confused with basic corn on the cob, grilled corn on the cob is another fantastic side dish option for sliders. The char from the grill adds an extra layer of flavor, making it a popular choice for a backyard barbecue. To prepare, simply remove the husks, brush the corn with oil, and cook on a medium-heat grill for about 10-15 minutes. Rotate the cobs occasionally for even charring.
In summary, when hosting a party with sliders on the menu, grilled options like corn on the cob and pineapple make excellent accompaniments. They add variety, texture, and complementary flavors to your meal and are sure to be a hit among your guests.
Warm and Hearty
Yellow Corn
Yellow corn is a classic side dish for sliders. Its natural sweetness complements the enticing flavors of your mini burgers. Grilling or boiling corn on the cob adds a touch of smokiness and enhances the taste. Serve with a drizzle of melted butter and a sprinkle of salt.
Baked Beans
Baked beans bring a hearty, tangy pairing to your sliders. Simmered in a savory sauce, they add depth and richness to your meal. You can customize the level of sweetness or spiciness by adjusting the sauce. To make it even better, add bacon or sausage for extra flavor.
Mac and Cheese
Mac and cheese is a creamy, comforting side that fits perfectly with sliders. The rich, cheesy sauce embraces the pasta, working well with the meatiness of the mini burgers. Experiment with different cheeses and toppings like breadcrumbs or bits of crispy bacon. Serve hot for a soothing, satisfying experience.
Stuffing
Stuffing might seem like an unusual side for sliders, but its flavors and textures match up surprisingly well. Using a blend of bread cubes, vegetables, and seasonings, stuffing adds a dimension of heartiness to the meal. You can even incorporate slider-inspired ingredients like diced onions or crumbled sausage to enhance the flavor profile.
Party Favorites
Veggie Platter
A veggie platter is a colorful and crunchy companion for sliders at any party. Include a variety of bite-sized vegetables such as carrots, celery, cherry tomatoes, and bell peppers. Make it even more delicious by serving it with a side of creamy ranch dip or tangy Italian dressing for an extra burst of flavor.
Cheese Platter
Add a sophisticated touch to your party spread with a cheese platter. Pair your sliders with a mixture of soft and hard cheeses such as brie, cheddar, gouda, or Swiss. Include some cold cuts like ham and cheese for guests who want a heartier option. Add a few crackers, breadsticks, or olives to complete the platter.
Chips and Dip
Chips and dip are an undeniable party favorite. Keep it simple with classic potato chips, or venture into tortilla chips for a little variety. Serve them with various dips like salsa, guacamole, or queso to cater to different preferences. The salty crunch of the chips will play well with the juicy sliders.
Fruit Kabobs
Lighten up your party menu by offering fruit kabobs to your guests. Skewer a rainbow of fresh fruit – grapes, melon, pineapple, strawberries, and more – making for a juicy, refreshing side. They're a particularly great option for balancing out the savory flavors of sliders or complementing a tangy coleslaw.
Slider Variations
Pulled Pork Sliders
Pulled pork sliders are a crowd favorite at any party, offering a delicious blend of sweet, tangy, and smoky flavors. A popular side pairing is coleslaw, which adds a light crunch to the rich, tender pork. Baked beans or mac and cheese also complement the hearty taste of the sliders. For a lighter touch, consider adding a mixed greens salad with a tangy vinaigrette.
Ham and Cheese Sliders
Ham and cheese sliders, often served warm, are an excellent choice for a casual picnic gathering. Pair these with a refreshing pasta salad, incorporating sun-dried tomatoes, olives, and feta cheese for a Mediterranean twist. A classic potato salad is another complementary option, as is a simple fruit salad to showcase seasonal flavors. A side of honey mustard or barbecue sauce adds a little zest, too.
Turkey Sliders
Turkey sliders are a leaner alternative to traditional beef sliders, making them a healthier option for those watching their calorie intake. A cucumber and tomato salad adds a pop of color and crunch, enhancing the mild taste of the turkey. Roasted sweet potato wedges offer a slightly sweet complement to these sliders, and steamed or grilled veggies provide nutritious accompaniment.
Chicken Sliders
Ideal for a variety of occasions, chicken sliders can be dressed up with sauces like buffalo, teriyaki, or barbecue for a flavor explosion. A side of crisp celery or carrot sticks can cut through the richness of these sauces while providing a fun, finger-friendly snack. Another option is a fresh spinach salad, mixed with goat cheese, cranberries, and pecans. Finally, for a touch of decadence, consider serving shrimp cocktail as a delicious sidekick to the chicken sliders.