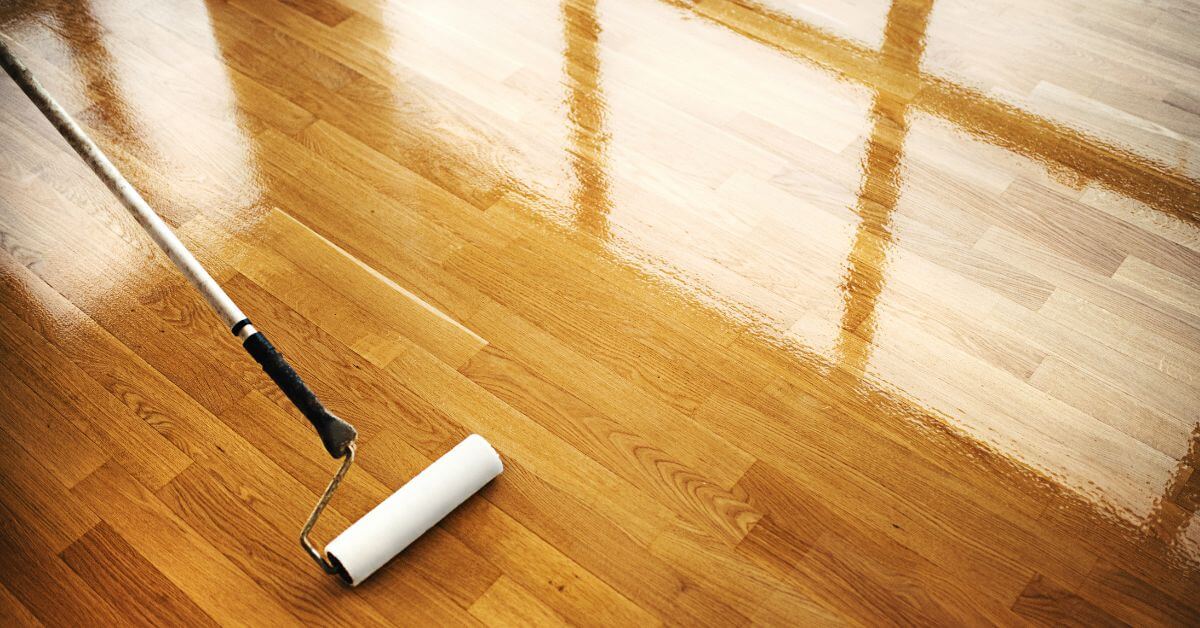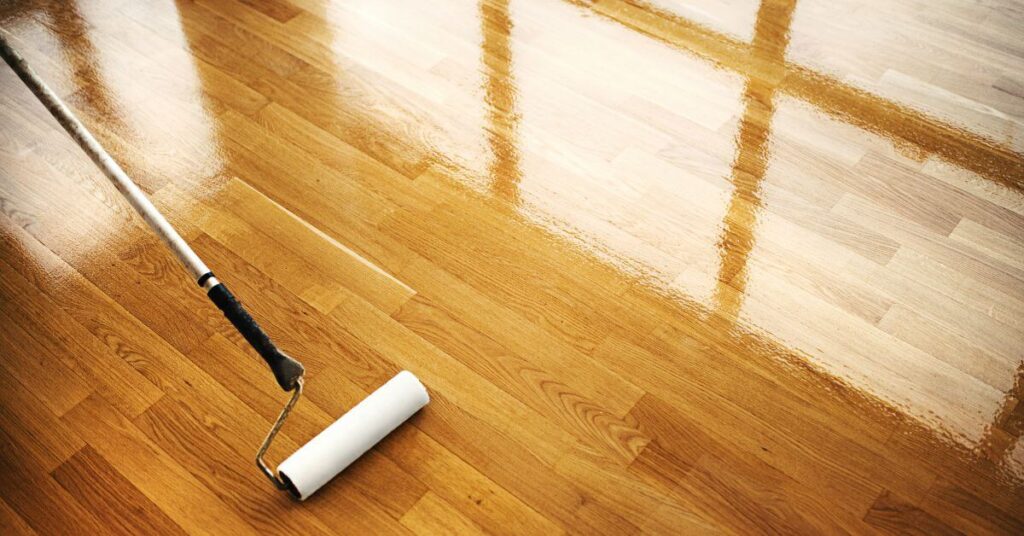 Hardwood floors are meant to be lustrous and lavish, but keeping them squeaky clean can be quite a task! This is especially true because floors are prone to dust, dirt, grime, and spills — and simply mopping won't always help.
In fact, cleaning them the wrong way can leave you with a floor full of streaks and marks. This makes it essential to follow the right cleaning practices. Remember, a well-kept hardwood floor will last you longer without requiring refinishing and will buy you time between routine maintenance projects.
Grab your mop and duster as we go through an easy-to-follow rundown on how you can clean hardwood floors without streaks — basically, everything you need to know for a squeaky clean hardwood floor!
How To Clean Hardwood Floors
Without further ado, let's delve straight into the process of cleaning hardwood floors without streaks. Stick around till the end for helpful FAQs!
Determine The Type Of Floor Finish
Firstly, determine the type of finish your hardwood floor has. You can do this by carefully examining the surface of the floor and getting assistance from a guide.
If you have a surface seal/finish, we recommend opting for gentle DIY cleaners. This includes mixing distilled water with dishwashing soap to create a mild cleaning solution. Distilled water may seem like extra effort, but it is readily available at reasonable rates at local supermarkets and is the secret to streak-free floors!
Prepare The Floor By Removing Surface Dirt
Ideally, begin your cleaning by picking surface dirt from the floor using a vacuum cleaner. This ensures you have the best base for mopping. If your vacuum offers the option, set it to the dedicated wood setting, or ensure it has a soft brush hard floor attachment.
Alternatively, you can sweep the floor with a broom. Choosing a brush with soft bristles will ensure the floor is protected from scratches. You can also opt for a dust mop. We recommend using a microfiber dust mop, as its negative charge readily attracts dust particles.
Purchase The Right Cleaner
When you're out to purchase a cleaner, there are a number of features to look for. It should have a water-based solution, which means it will dry fast without leaving behind residues. Ideally, it should use splash-less technology and be Safe Choice certified (especially if you have children and pets). Bonus points if it's eco-friendly, too!
Here are some of our top picks for store-bought cleaners:
Or Create Your Own DIY Cleaner
If you like to do it yourself, you can create your own DIY cleaner. The good news is, it's easier to make than you think!
Mix half a teaspoon of dish soap and half a cup of vinegar with two cups of water. You can also add a few drops of essential oil if you wish to make it scented. Finally, add the solution to a spray bottle.
Opt For The Right Mop
Next, it's time to choose the right mop. We recommend choosing a microfiber mop because too much water isn't suitable for wooden floors. This is easy to use; dampen the microfiber pad and spray the cleaning solution onto it, and it will be good to go.
If you're in for a fancy microfiber mop, here are our top picks from Amazon:
Get Cleaning!
Mopping helps remove fine dust specks and restores the floor's original shine. But it's essential to use the right practices. Remember, wood and water don't go well together. So, make sure your mop isn't soaking wet. In fact, you'd want it to be rather dry.
Additionally, use a controlled amount of soap solution. Too much soap can leave stains and residue on the floor after drying. Begin mopping from one end of the room to the other, moving in a backward direction so you don't step on areas you just cleaned.
Also, keep your bucket behind you and clean the mop pads often. You also want to renew the water as soon as it appears dirty. The last thing you want to do is stick dirty soapy water on your hardwood floor, which will result in streaks … lots of streaks.
Bonus Step For A Streak-Free Floor
As soon as you are done mopping, wipe the floor with a microfiber cloth, ensuring there is no water left. This allows for a smooth and streak-free finish!
How To Remove Existing Streaks & Stubborn Stains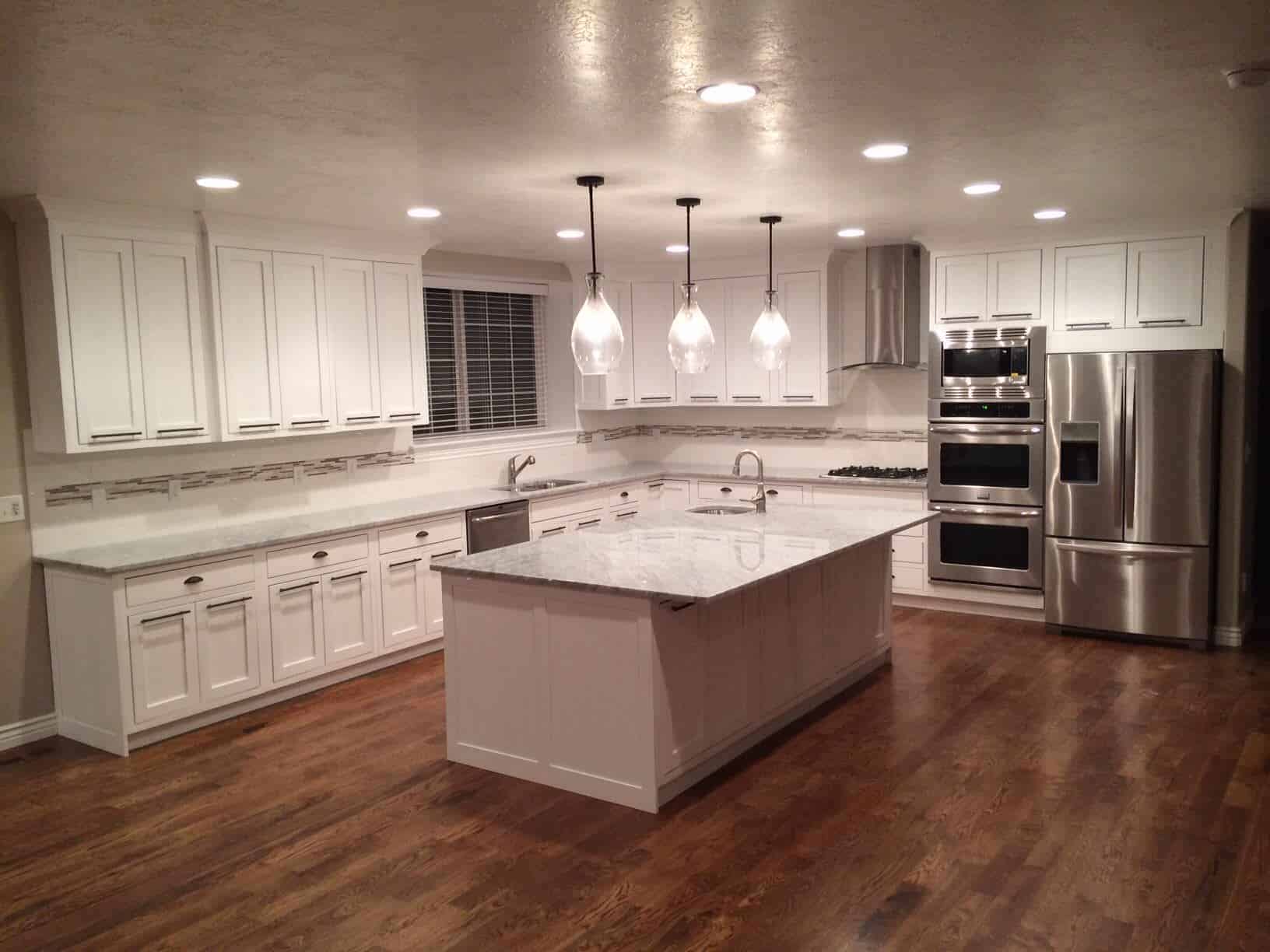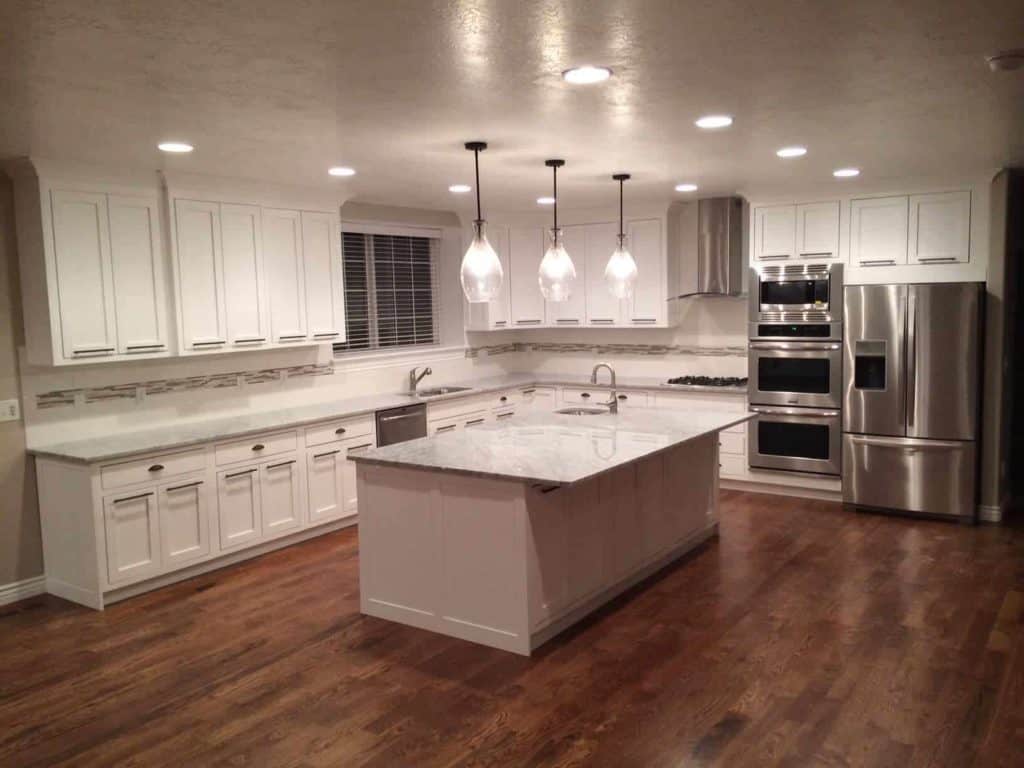 If you have streaks lingering on from the cleaning process or perhaps other stubborn stains, you may use more powerful scrubbing mop pads on the floor. You can also opt for a more powerful floor cleaner, which aggressively picks up dirt and debris from the floor.
What NOT To Do
Here's what NOT to do while cleaning your hardwood floors without streaks:
Use a steam cleaner. Steam cleaners release water vapor, which can rapidly seep into the wood and damage it.
Avoid using cleaners that add shine (through a non-protective, shiny film) to the top of the floor. These can interfere with future wood-finishing projects.
Do not use sponges or string mops. These soak up more water, which ultimately soaks into the floor and damages it. For the same reason, do not soak the mop — only dampen it.
Completely avoid the use of abrasive cleaners (such as bleaches) and scouring applicators.
FAQs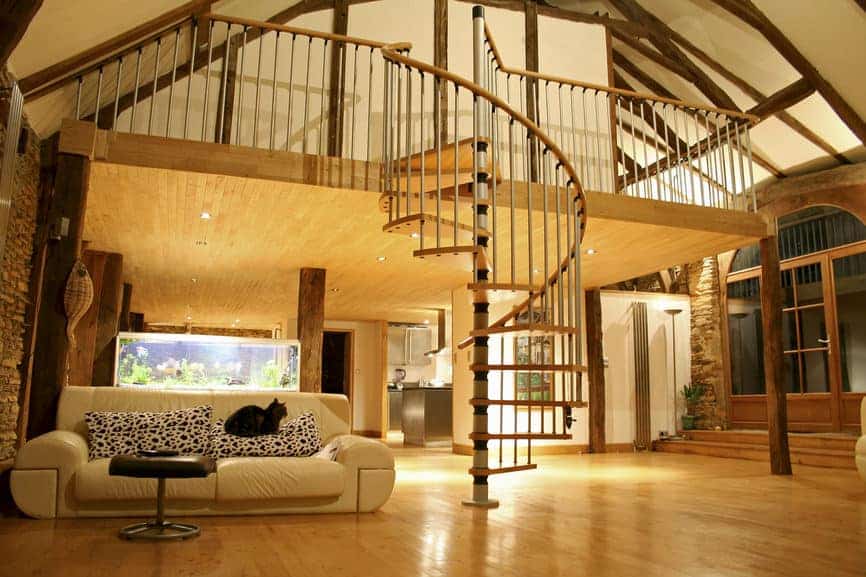 How often should I clean my hardwood floors?
Ideally, you should remove debris and surface dirt using a broom or microfiber dust mop once daily. You can vacuum the floor on a weekly basis (or as needed) and deep-clean it with a hardwood floor cleaner once a month. You can adjust these according to your daily routine and maintenance needs.
Can I polish my hardwood floor?
Yes, but be sure to use manufacturer-recommended polishes. You can apply the polish using a microfiber cloth or your regular mop in an even coating. Make sure to allow sufficient time for drying before using the floor again, though.
Which direction should I mop/vacuum in?
We recommend mopping and vacuuming in the same direction the floor is laid. This makes sure the seams and grooves are thoroughly cleaned, too.
How can I clean microfiber pads?
The microfiber pads of your mop generally do fine if rinsed often during the mopping session. You may also want to toss them into the laundry machine to make them as good as new after a few uses.
You Might Also Like: