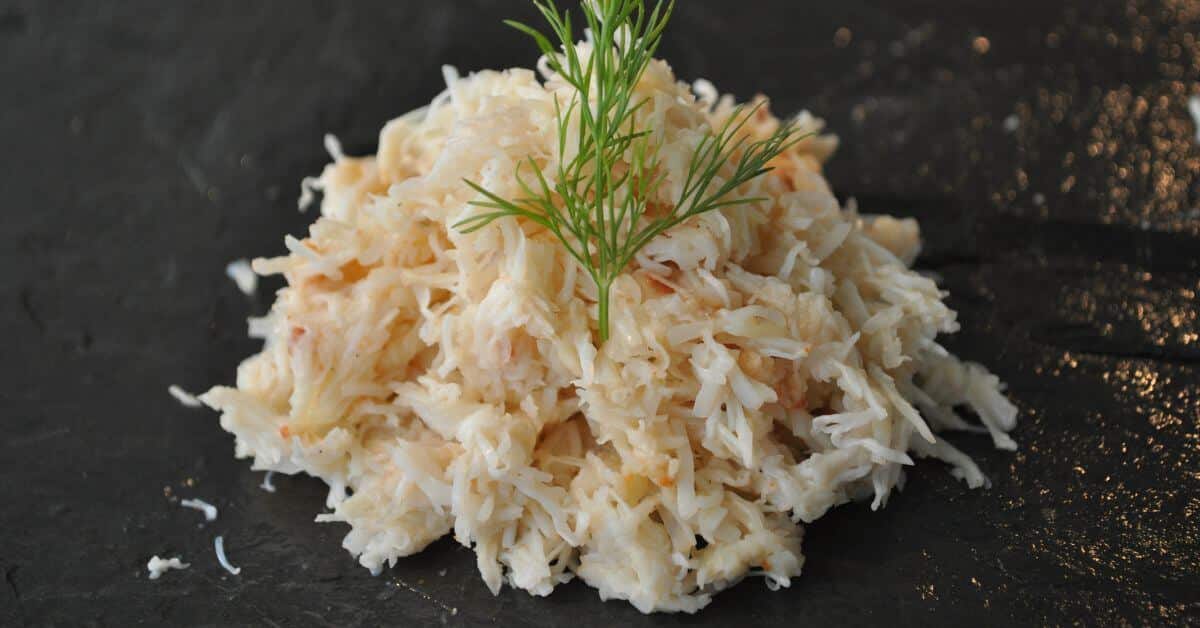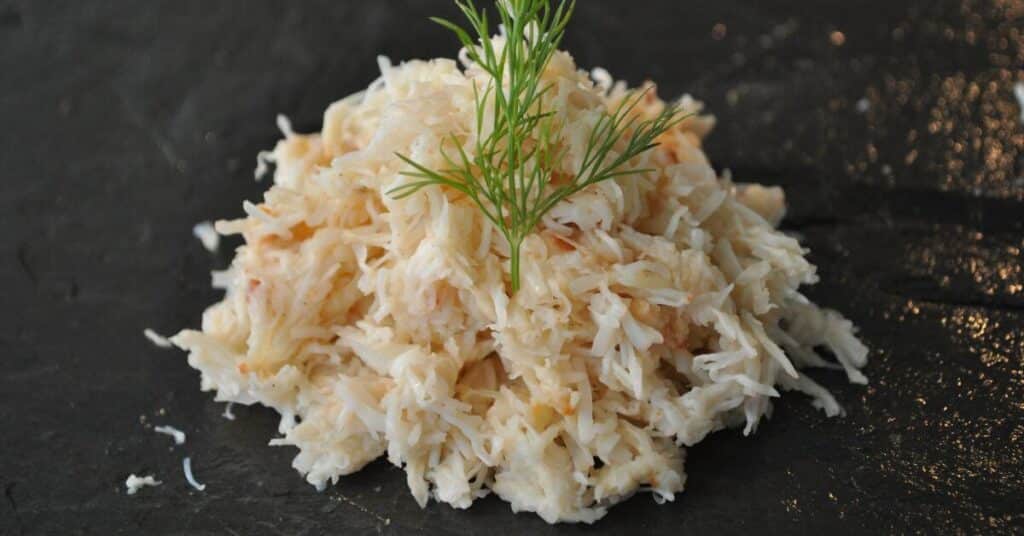 Crab is a wonderful delicacy for seafood lovers to indulge in. Master the art of preparing seafood with these amazing tips on how to cook crab meat with butter!
The ocean is full of many culinary wonders, but one of the most accessible is crab. Its wonderfully mild and luscious flavor is delicious enough to attract non-seafood eaters, but what is the best way to cook crab? With butter, of course! Follow along with this guide to learn how to cook crab meat with butter for the perfect decadent savory treat!
What is Crab Meat?
Crabs are crustaceans that live in the oceans. Crab meat is prized for its sweetness and richness, but not all crab meat is created equal. There are two highly prized types of meat from these animals: the white meat from the claws and the brown meat from inside the shell.
If you are working on a time crunch or just love convenience, there is lump crab meat. This fast and easy-to-use product packages chunks of crab meat perfect for crab cakes. Beware, though, because the packages of lump crab meat often contain other fish as flavor enhancers.
Why Eat Crab Meat?
One bite of delicious crab meat is all it will take to convince your tongue to eat crab, but this ocean dweller is so much more than just rich flavor! Crab is a great choice for leaner protein than traditional meats. It is low in calories, very low in fat, and very high in protein; this makes it a very filling meat.
Crab is also rich in vitamins and nutrients and has magnesium, iron, calcium, and vitamins C and B6. It also contains tons of cobalamin, a mineral that helps the body produce red blood cells. Overall, crab is a great choice among lean proteins,
How to Buy Crab Meat?
With seafood, the fresher the better, so the crab is all about freshness. Whenever possible, choose a fresh crab. These are often sold alive in the butcher section of your local grocer. Live crabs kept on ice is in a state of sedation that makes them easy to work with, but if that is too creepy for you, seek fresh crab meat.
Fresh crab meat can often be found in the butcher section of your local grocery, near the live crabs. It will often be in shreds or lumps and sold by the pint. This is not the same as lump crab meat, which can be found in vacuum-sealed bags near the butcher, but rather it's a fresh blend of crab that the butcher cleans and packages themselves.
How to Clean a Whole Crab and Get the Meat
The most intimidating part of cooking crab is often the cleaning. Here are a few tips to help you through the process:
Boil the live crab first, then allow it to cool completely before handling.
Find the crab's apron. It is the pointy, tail-like piece at the back of the shell; use your thumb to break this piece off. Some crabby guts may start coming out when you remove this.
The caprice is the large top shell; remove this next. Guts will come out; fully remove them and rinse down the crab. Using a small food-safe brush, wipe the guts out.
You'll see spongy gills on either side of the crab; remove these.
You will see some greenish goo; this is tomalley or crab liver. It is edible.
If you see orange stuff inside your crab, it's a female crab, and the orange stuff is her eggs. These are edible in crab cakes or on toast.
After cleaning all the gooey parts of the crab, you will see channels of meaty cartilage. This is where some of the best meat is, so carefully pick the meat out. This may be time-consuming, but worthwhile!
The claws can also be cracked, and the white claw meat can be pulled straight out.
How to Cook Crab Meat with Butter
This is a classic combination for a reason; cooking crab meat with butter is simple and delicious! Whether you boiled and cleaned the crab yourself or bought some crab meat from the butcher, finishing it with butter is the way to go! Follow these steps to have the most succulent and delicious crab of your life!
Gather ½ a stick of butter, crab meat, salt, and pepper.
Place a large skillet over medium heat and add the butter. Stir it until it is fully melted.
Toss the crab meat into the skillet and stir until the crab is evenly coated in butter. Cook for 1-2 minutes or until the crab is warm. Season with salt and pepper to taste.
Serve immediately with rice, potatoes, and fresh roasted veggies.
Variations
Garlic Herb
Follow steps 1 and 2 from above, then add fresh minced garlic to the pan before moving to step 3.
Mix in the garlic and cook just until slightly aromatic. Add in dill and parsley, and then lower the heat.
Continue to step 3.
Shallot and Herb
Just like the garlic herb, follow steps 1 and 2 from above, then add fresh minced shallots to the pan before moving to step 3.
Mix in the shallots and butter and cook until the shallots are translucent. Add in chives, then reduce the heat.
Continue to step 3.
Lemon
Follow the steps from above, but add lemon juice to the butter as it melts. Taste and adjust the lemon and seasonings to suit your palate.
F.A.Q.
Is the Crab Meat at the Store Fully Cooked?
Yes, the crab meat sold in the butcher section of your local grocery is fully cooked before packaging. It is caught and cooked at peak freshness and then sold immediately, so you get the best possible flavor. If you prefer even fresher, purchase whole crab, boil it, and pick the meat out yourself. It's worth the work!
Additional Kitchen Resources
Don't put away all your cooking tools just yet! Dive into some delicious side dishes for crab meat with these tasty ideas!
19 Different Types of Broccoli You Should Know About