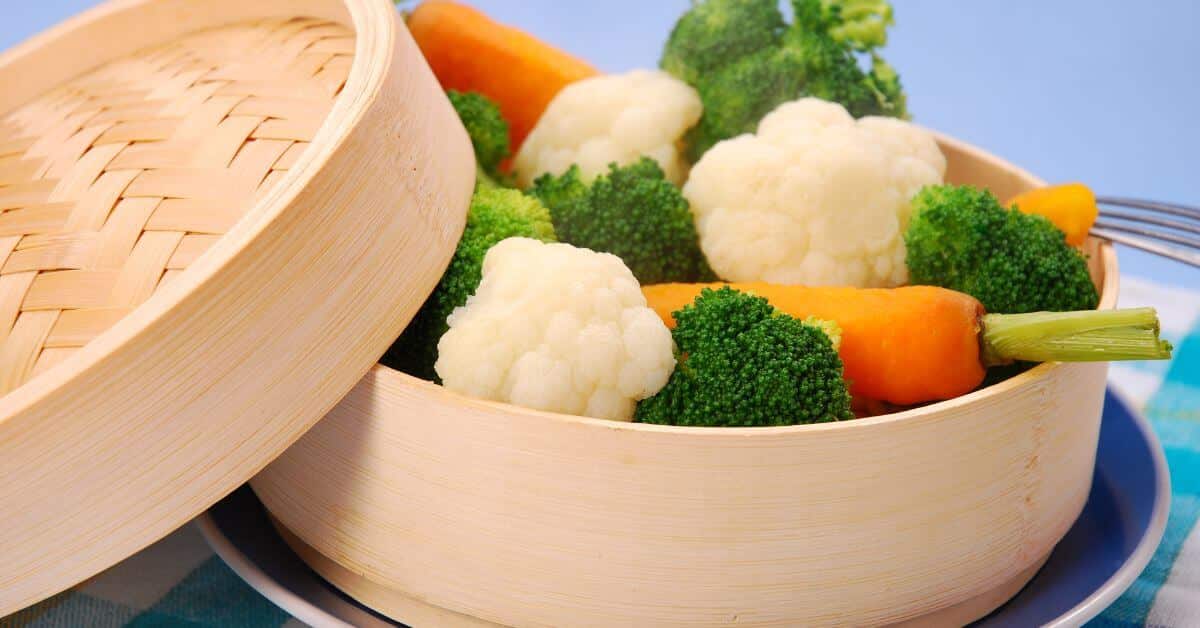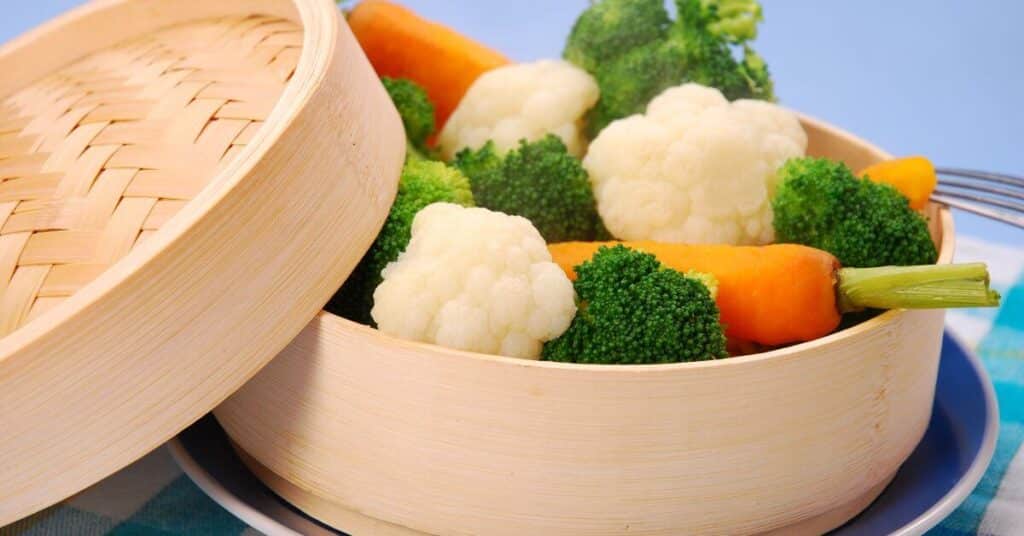 Nothing completes a dinner table quite like steamed vegetables. This nutrient-packed dish looks great with any meal, but how do you make steamed vegetables taste good?
There are so many reasons to include steamed vegetables in your meal planning. From nutritional benefits to a colorful presentation, this side dish has a ton to offer. But getting some people to eat their veggies can be a challenge! Not anymore, thanks to the help of these ideas for how to make steamed vegetables taste good! No longer will picky eaters despair at the sight of steamed veggies, but rather they'll dive right in!
What are Steamed Vegetables?
Steamed vegetables are just that, vegetables that are cooked with steam. The traditional method of boiling veggies for cooking saps many beneficial parts of the plant into the boiling water. Steaming is an excellent way to cook vegetables that allows plants to retain their nutritional benefits.
How to Cook Steamed Vegetables
Cooking steamed vegetables is a breeze with the right equipment. If you are steaming on the stovetop, you will need a steamer basket that fits within your saucepans; likewise, you need an Instant Pot steamer basket that fits your model to steam veggies in the Instant Pot.
The greatest variable in cooking steamed veggies is the vegetable type, which will determine the cooking time. Leafy greens like spinach or kale will steam quickly in about 2-4 minutes, whereas diced potatoes will take considerably longer, up to 12 minutes. Be sure to cut all your vegetables into even sizes before steaming for even cooking, and cook different types of vegetables separately until you are comfortable with the timing.
Here are a few tips to help you steam gorgeous vegetables every time:
On the Stove
Fit a saucepan with the steamer basket and fill it with water just below the basket. Place the pan over medium-low heat and bring it to a boil. Add the desired amount of veggies to the basket, then cover and continue cooking for 2-12 minutes, depending on what vegetables you are using. You can use a fork or paring knife to poke the veggies to check their doneness. They should be tender but not mushy.
In the Instant Pot
Add enough water to cover the bottom of the inner pot, then place the steam basket. Add the desired vegetables to the basket and secure the pressure cooker lid with the steam vent closer. Set the pot to "steam" for up to 1 minute. After the duration of the cook, use the quick release on the top valve. Be careful when removing the steamer basket; it gets very hot.
How to Make Steamed Vegetables Taste Good
Steamed vegetables have so many health benefits, and they can complete any meal, but they need a little something extra to make them exceptional! Try these tasty tricks for making your steamed vegetables taste good!
Spice Things Up!
Spices are the surefire way to kick any vegetable dish into high gear! A few well-chosen spices can take steamed veggies from boring to gourmet with almost no work involved! There are so many creative ways to use spices on steamed vegetables; you can really go wild with the blend of flavors.
Lemon-pepper spice blend pairs beautifully with green beans or asparagus. Try ranch seasoning on steamed potatoes for a down-home feel or taco spices to make the perfect steamed potatoes for tacos. Get creative and make your own blend of spices by smelling and tasting until you find something you love.
Get Saucy!
It's a simple fact; veggies love sauces! Make your steamed vegetables taste good by topping them with a delectable sauce. This is the tried-and-true method to get picky eaters to eat their vegetables, and it works wonders on steamed veggies!
Use a store-bought cheese sauce on broccoli, or if cheese sauce is not your thing, try another classic sauce, like gravy or hollandaise.
Butter Me Up!
Butter makes everything taste better, including steamed vegetables! Adding a little butter to your steamed vegetables is a simple but delicious way to improve your side dish. Tossing your veggies in a little melted butter is super easy, and it will instantly transform them from bland to creamy and dreamy!
Get Crunchy!
One complaint picky eaters have about steamed vegetables is the texture because steaming takes away some of the crunch of the raw vegetable. To combat this, add a little something crispy to your veggies! You can get creative with the crunch and add anything from corn chips to almonds to crispy onions. Any additional texture adds interest and flavor to make the steamed veggies taste good!
Can You Steam Frozen Vegetables?
Yes! The method is exactly the same as steaming fresh veggies so just follow the steps above, and you will have delicious steamed vegetables from frozen or fresh in no time!
Final Thoughts
Steamed vegetables make a colorful and healthy side dish for any meal, but they can leave picky eaters bemused by their boring flavor. Quiet the critics and allow the steamed vegetables to shine by trying one of all of these helpful ideas in this post.
You Might Also Like:
How to Steam Dumplings Without a Steamer