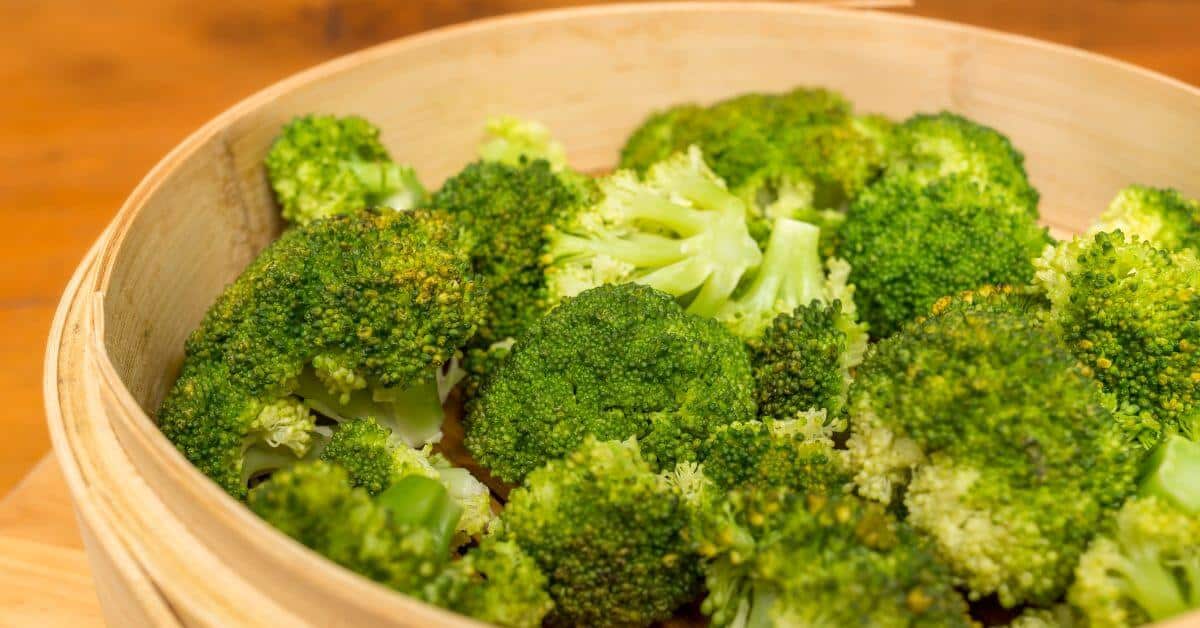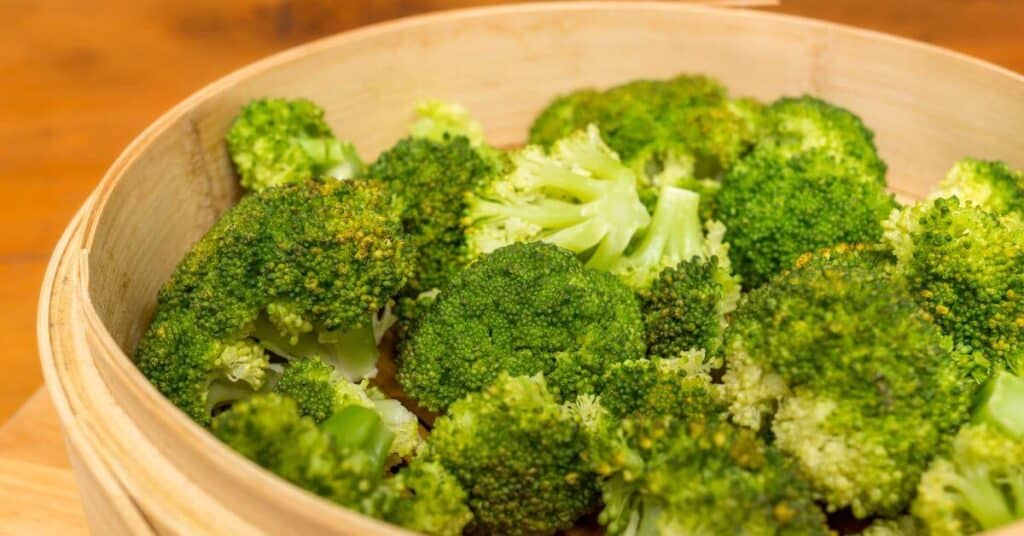 Sometimes it's not just the kids that need help eating their veggies! Steamed broccoli is a great way to get your daily dose of vegetables, but it could certainly use a little something to help punch up the flavor! Luckily, this guide has your back. Here you will learn how to make steamed broccoli taste better!
What is Steamed Broccoli?
Steamed broccoli is a great side dish. It is made up of broccoli florets that are cooked by steaming. Steaming is an excellent way to cook vegetables because it helps them to retain more nutrients than traditional boiling methods.
Types of Broccoli 
Broccoli is available in three main steamable varieties, fresh, fresh-frozen, and steam-in-bag frozen. All three types can be steamed, fresh and fresh-frozen can be handled in the same way, whereas steam-in-bag is a convenient product made to simplify the process by allowing you to steam right in the bag.
How to Steam Broccoli
One of the best things about steamed broccoli is how easy it is to prepare. Follow these steps to beautifully steamed broccoli.
Fresh and Fresh-Frozen Broccoli
Fill a saucepan with about one inch of water and place over medium heat. Fill the steamer basket with the broccoli and place it into the pot. Cover and let steam for up to 10 minutes or until the florets are nice and tender.
Steam-in-Bag Broccoli
This variety of frozen broccoli makes steaming even easier. Just microwave the bag per its directions, and you will have perfectly steamed broccoli every time!
How to Make Steamed Broccoli Taste Better
Broccoli is healthy and earthy on its own, but it definitely needs some help to taste good! These ideas are here to help you brighten up your broccoli!
Bring on the Bacon
Bacon and broccoli go together like old friends! Bacon adds a little fat and smoke to broccoli, and broccoli adds a little leafy and earthy flavor to the bacon. Tossing together beautifully steamed broccoli and bacon bits is an easy way to make your broccoli way more impressive!
Get Cheesy
Cheesy broccoli is a classic for a reason! Cheese and broccoli just work, and when something works this well, you just have to try it! Top warm steamed broccoli with a creamy cheese sauce for a tasty broccoli dish that even kids won't argue with!
Dress it Up
Steamed broccoli is a little plain, so add some pizazz with a nice dressing. Topping steamed broccoli with a rich vinaigrette adds spices and just enough fat to keep you coming back for more bites. Olive oil-based dressings pair wonderfully with broccoli, but so do regional favorites like ranch or western dressings.
Butter and Spices
Butter is a game changer when it comes to broccoli, and pairing that with seasonings and spices is a simple way to add lots of flavor to your steamed broccoli. You will be amazed at the difference a few spices make, and the butter adds shine and creaminess that also helps the spices stick to the vegetables. A pat of butter on top of steamed broccoli along with a dash of seasoned salt is an easy but tasty side dish!
Add Some Citrus
This may sound a little kooky, but citrus really brings out the best in broccoli. Squeezing a little lemon juice on your finished broccoli adds some acid and makes these tiny florets pop. Even a little lemon pepper dry seasoning can turn up the flavor of your steamed broccoli.
Puree It
A little change of texture may be all it takes to get you excited about steamed broccoli! Pureed broccoli is great because it can be used almost like a sauce to go with rich meats like steak. Once you have steamed your broccoli, put it in a food processor or blender with a little bit of the cooking liquid or other stock. Process until the broccoli is a nice smooth puree, then smear it on the plate and top it with a nice piece of grilled chicken.
Pair it Up
Steamed broccoli has lots of friends. It goes well with other vegetables and with meats. Pairing steamed broccoli may be the easiest way to make it even better. Cook other vegetables, then toss them all together for a beautiful vegetable medley featuring steamed broccoli.
Why is Broccoli Good to Eat?
Broccoli is practically a super vegetable! It has a high protein content, iron, potassium, fiber, and plenty of vitamins. If you're looking for a vegetable with lots to offer, broccoli is a perfectly well-rounded choice!
You Might Also Like: