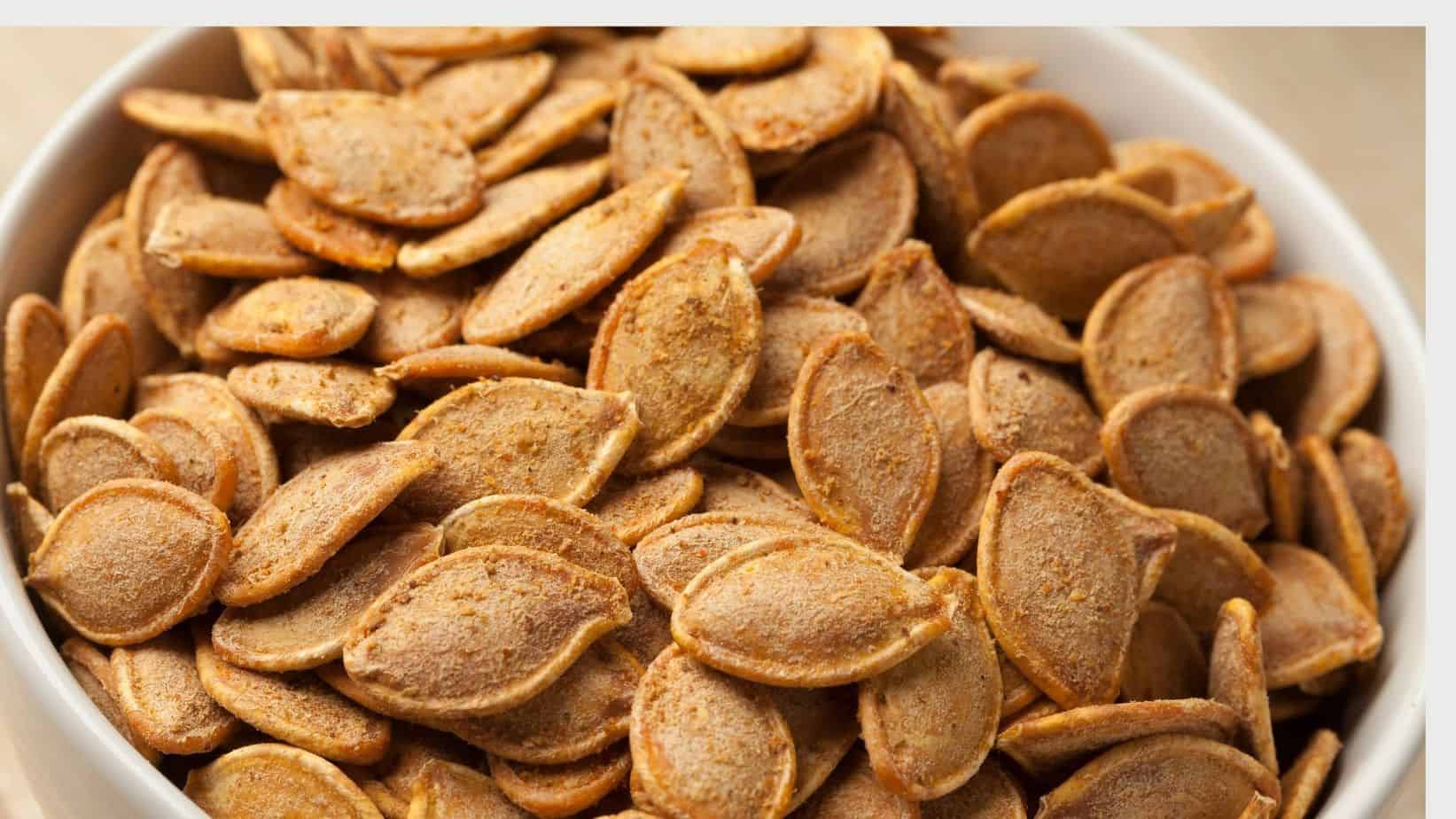 Do you want a healthy and delicious snack? If yes, you will love crispy roasted pumpkin seeds cooked in an air fryer. Air fryer pumpkin seeds are wonderfully crunchy, delicious, and super easy to make!
Of course, ready-made pumpkin seeds can be bought at any store or on Amazon but nothing beats crispy homemade pumpkin seeds cooked in an air fryer. Here is an easy pumpkin seed recipe to try.
Air Fryer Recipe: How to Cook Pumpkin Seeds in an Air Fryer
Ingredients
1 cup fresh pumpkin seeds
1 tsp olive oil (you can also use coconut oil or melted butter)
¼ tsp salt
¼ tsp garlic powder
⅛ tsp black pepper
Tip: Want sweet-tasting pumpkin seeds? Replace the garlic powder and black pepper with a sweet seasoning such as cinnamon, sugar, brown sugar, pumpkin pie spice, or maple syrup.
Instructions
1. Rinse pumpkin seeds and dry thoroughly with a paper towel.
2. Put the dried seeds into a bowl and add olive oil, salt, garlic powder, and pepper. Mix well until the seeds are completely coated.
3. Lay them out in a thin layer in the air fryer basket and cook at 360 °F for 10-15 minutes or until browned and crispy.
Tip: You can also cook them on a baking sheet in the oven at 375°F for 10-15 minutes or until browned and crispy.
4 Let them cool and enjoy!
How to Store Your Perfect Roasted Pumpkin Seeds
Toasted pumpkin seeds are best stored in an airtight container. Place the container in a dry, dark, and cool place.
Health Benefits
Pumpkin seeds are not only delicious but are also good for you!
Pumpkin seeds contain vitamins A and E, which contribute to the renewal of skin cells.
Eating pumpkin seeds is beneficial in lowering cholesterol levels.
Pumpkin seeds are rich in protein.
Pumpkin seeds are rich in vitamins and high in dietary fiber and antioxidants.
They may also lower your blood sugar levels and improve your heart health.
You Might Also Like: